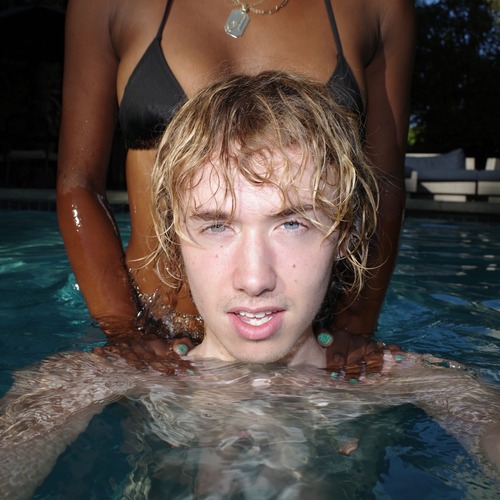 @skopemag news – friday – july 27, 2023 @ 11 am est
https://www.facebook.com/SkopeMag/
https://twitter.com/skopemag
https://www.youtube.com/@skopetv2
https://www.instagram.com/skopemag/
APP – Apple iTunes –
https://itunes.apple.com/app/id1465224822?mt=8
@skopemag APP – Google / Android –
https://play.google.com/store/apps/details?id=hr.apps.n207414718
Support @skopemag –
https://www.paypal.com/donate/?hosted_button_id=3APKAKT8K6ETW
MOLD! Shares powerful single "Choose to be Controlled "
Miami-based band Mold! shares "Choose to be Controlled," the third and last single off their upcoming LP, due out in September. The track is a powerful injection of noise and punk, with a splash of psychedelia.
Childe Shares New Single "Chemical Balance" / Debut Album Out Sep 8 via Lower Third
Pop connoisseur, Childe, is back with another masterclass in emotive modern storytelling as he shares "Chemical Balance" with the world. The follow up track to "Better Friends" and "Death Wish" he confidently heads us towards his first full project, the idiosyncratic Stoned & Supremely Confident LP in September. Teasing the track on social media with his 'sofa sessions', he seamlessly blends his powerful voice with soothing guitar chords to unleash another indie-pop earworm that is quintessentially Childe.
Misha Fair Explodes Onto The Country Music Scene With "Not One"
Rising star Misha Fair has released her latest single, "Not One." The fast-paced and lyrically driven country song is a powerful celebration of positivity, empowerment, and resilience. With its infectious rhythm and Misha's authentic country flair, "Not One" is set to become the ultimate summer anthem. "Not One" is available to stream and download worldwide.
JEFFREY ELI SHARES "GAY MAN" SINGLE AND MUSIC VIDEO
A seductive, laid-back single with R&B-influenced production, "Gay Man" is an ode to pansexuality and finding love in usual places, stretching beyond the labels placed on individuals regarding who they love or are attracted to.
INIKO RELEASES FUTURISTIC MUSIC VIDEO FOR RISING TRACK "JERICHO"
The video stands out as a first-of-its-kind collaboration among INIKO, the Sony Immersive team and Sony Innovation Studios (SIS). Shot on SIS' virtual production stage that utilizes Sony's Crystal LED display and captured with Sony's VENICE Cameras, the video's high-fashion sci-fi aesthetic proves both stunning and provocative and allows for a cinematic and immersive feel.
Skope video/album submission: Mitchy Slick X Sir Veterano, "Keep Gettin Money"
Folk singer-songwriter Daniel Isaiah shares the dignified new track "I've Got A Lot Riding On You"
Montreal singer-songwriter Daniel Isaiah has always been bound to music. He grew up surrounded by music, traveling the world and busking with his guitar, and played with his indie rock band Shoot The Moon before pursuing his solo career. Since then, he has released three critically acclaimed albums and toured with the likes of Sloan, Van Dyke Parks, Mother Mother, Basia Bulat, and more.
BRUCE SOORD Announces The Release Of His New Solo Album "Luminescence" Out Sept 22 On Kscope
BLIGHT HOUSE: "Florida Man Hails Satan" Premiered By Toilet Ov Hell
"Florida Man Hails Satan" is the new smash hit from Charlestown, Rhode Island's demented grind/death sect BLIGHT HOUSE. The track precedes the band's Blight The Way full-length, out next week on Syrup Moose Records.
17-YEAR-OLD VIRAL SENSATION BREEZ KENNEDY SERVES UP HEARTFELT NEW SINGLE & VISUAL "AT YOUR WORST" OUT NOW
Denver metalcore/prog metal outfit A Shadow Within release new single 'Monster'
The song's heavy guitars and driving drums create a visceral and intense atmosphere, while the lyrics explore the themes of self-doubt, anger, and violence. "Monster" is a call to arms for anyone who is struggling with their own inner demons.
"We want this song to be a reminder that we're not alone," David goes on. "We all have our own monsters to face, but we can overcome them together." – A Shadow Within.
U.D.O. Unleashes New Video/Single For Anthemic Touchdown Title Track; Record Nears Release Via Atomic Fire Records
Between current Summer festival appearances (also as DIRKSCHNEIDER), iconic German heavy metal group U.D.O. – legendary singer Udo Dirkschneider and his son, drummer Sven, guitarists Andrey Smirnov and Fabian Dee Dammers plus bassist Peter Baltes — has returned with a sportive music video for the title track of their forthcoming studio album, Touchdown, which will be released on August 25th via Atomic Fire Records.
Today Indie rock trio Alcoves makes your movie moment soundtrack with "Raining In July"
Their carefree, debut single, "Raining In July," is about enjoying being young; going for a drive, picking up your partner or your friends and just enjoying life, free of worry. Imagine being caught in the embrace of a warm summer rain in the middle of a heat wave – this is the main character moment in the movie of your life.
STOKLEY STRIKES CHART SUCCESS WITH FIFTH TOP TEN SINGLE "JEOPARDY: VERBALIZE" FEATURING SNOOP DOGG
Renowned singer-songwriter Stokley continues to dazzle the music world as he achieves yet another milestone in his illustrious career. The Grammy-Nominated artist has struck chart gold with his fifth Top Ten single, "Jeopardy: Verbalize," featuring the iconic rap legend Snoop Dogg. The song has been a sensation on the Billboard & Mediabase Adult R&B Airplay Chart, claiming a prominent position in the top 10 at #9 for two consecutive weeks. This follows the success of their previous collaboration, "Vibrant," in addition to other hit singles, "Woman," "Cascade," "Cafe," and his #1 smash "She," which all appear on his sophomore solo album SANFOKA, an album that has been hailed as a masterpiece by both fans and critics alike.
EMILY MEI DROPS NEW SINGLE "MANIA (WHERE THEM GIRLS AT)"
With summer rolling in, Emily Mei packs in the heat with "MANIA", complete with a full bass, clear vocals, rapid fire rap verses, and an unending supply of big boss energy. In a brilliant nod to her cultural roots, the song also showcases a unique, west-meets-east sound with the inclusion of Chinese instrumentation like the guzheng and erhu, adding a layer of complexity to the entire song. This self-made star reveals to the world once again that not only can she do it all, but she doesn't need any help, singing, "Thank you, but no thank you, I can do it better."
KALLIAS Premieres New Song
Kallias guitarist and vocalist Nicole Papastavrou comments, "We're thrilled to showcase our more progressive elements in this new single, such as the use of Chris' upright bass and a very special throat singing section by Alex Novick. Overall, 'Lungta II: Everlasting' is not only a departure from 'First Ascent,' but takes a direction we hope to accomplish with the next record.
Progressive Death Metal Newcomers Kallias Reveal Spooky New Single "Lungta II: Everlasting"
Sydney indie outfit The Cherubs debut new single 'Nausea'
Driven sonically by a myriad influences that have made their sound fit in the ballpark of artists like Parcels, LCD Soundsystem and New Order, Sydney indie duo The Cherubs make their debut with vibrancy, revealing the first official cab off the rank – 'Nausea'.
NLE CHOPPA REIMAGINES NELLY'S "HOT IN HERRE" WITH FIERY NEW SINGLE & MUSIC VIDEO "IT'S GETTING HOT"
Powered by the instantly recognizable hook and production of Nelly's original, NLE Choppa delivers racy and raw bars in an up-tempo flow punctuated by quotable ad-libs. He leans into the timeless turn-of-the-century vibe, while infusing it with his own undeniable attitude. In the accompanying visual, he dons a headband, Nikes, and a band-aid to turn up at a pool party.
NIGERIAN SUPERSTAR KIZZ DANIEL RELEASES HIGHLY ANTICIPATED NEW ALBUM MAVERICK
This project follows a banner year for Kizz Daniel. For the first half of 2022, he was the #1 streaming artist on the continent of Africa, which culminated in a performance at the 2022 FIFA World Cup in Qatar. Kizz also had two #1 Global Shazam records in 2022 with his record "Buga" and the original version of "Cough (Odo)" amassing hundreds of millions of streams globally. This past week, Kizz released the remix to his massive single "Cough" with Latin mega-star Becky G, which will be included on the Maverick album.