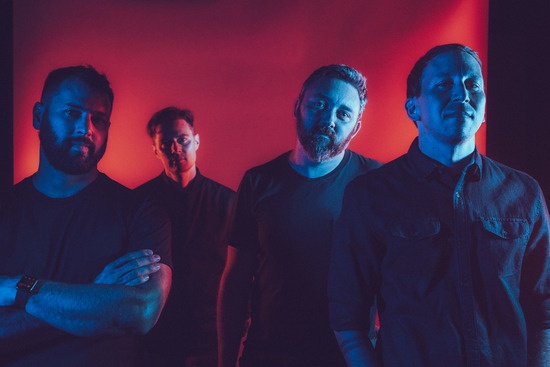 It takes a special band to score arcade-style video games. The music must be appealing, but it can't be passive: it needs to reflect the excitement and abandon of play. It can allude to traditions but also needs to sound modern and fresh. Videogames are an electronic art form, so music meant for high-score chasing ought to have some of that frayed-wire sizzle. Most of all, the composer must channel the impertinence of the gamer and the self-confidence it takes to make an avatar do audacious things.
Battle Tapes understands. The Los Angeles band has released several acclaimed and dizzyingly enjoyable albums and EPs, but these four songwriters and composers might be best known for their contributions to classic games. "Feel the Same," one of the group's most bracing tracks, was featured prominently in Grand Theft Auto V, the best-selling installment of RockStar Games' sandbox urban driving adventure. It was a natural fit. The band's music radiates velocity and invites action. It's switched-on, rhythm-forward, guitar and synth-driven rock ornamented by spectacular leads and muscular, instantly memorable melodies.
"Brand New," their latest single, extends the band's streak. It's a centerpiece of Texture, the group's most fully realized set yet— a scalding full-length album that draws from arena rock, adventurous contemporary pop, disco, electronic music, and, yes, video game soundtracks. It feels like it's just a matter of time before "Brand New," with its monster hook and its turbo-charged beats, accompanies a PlayStation or Xbox title. But Battle Tapes has never been a band content to sit around and wait. The musicians have enlisted the visionary three-dimensional cartoonist and retro-film "de-maker" Hoolopee to create a fictitious game world for them to inhabit.
In the "Brand New" clip, avatars of the group members strum and sing on a dais while our protagonist glitches wildly down a snowy incline, infiltrates a military installation, and competes in futuristic high-speed racing. It's a hilarious, kinetic homage to some of the most beloved games designed for the original PlayStation, and it's remarkable in its feel and fidelity. Hoolopee and the band have gotten everything right: the blocky, pixelated texture of the characters, the static backgrounds, the ice blues and magma oranges, and the insane leers on the faces of the snowboarders as they crash down the slopes. In the clip's final sequence, one of the contestants fulfills every gamer's fantasy by rocketing into space and plunging into a sphere of pure data and code. These guys know what makes these games so thrilling. Better yet, they import that excitement to every chord they strum and every melody they sing.
Follow Battle Tapes:
https://battletapesband.com
https://www.facebook.com/battletapes
https://twitter.com/battletapesband
https://www.instagram.com/battletapesband