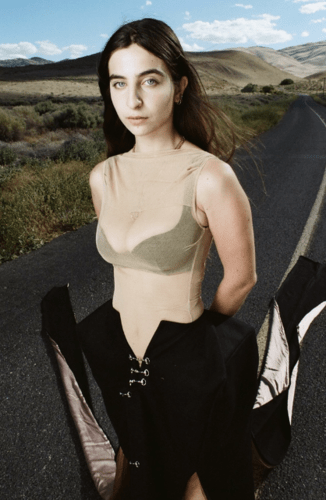 @skopemag news – wednesday – july 19, 2023 @ 12 pm est
https://www.facebook.com/SkopeMag/
https://twitter.com/skopemag
https://www.youtube.com/@skopetv2
https://www.instagram.com/skopemag/
APP – Apple iTunes –
https://itunes.apple.com/app/id1465224822?mt=8
@skopemag APP – Google / Android –
https://play.google.com/store/apps/details?id=hr.apps.n207414718
Support @skopemag –
https://www.paypal.com/donate/?hosted_button_id=3APKAKT8K6ETW
ASH share new single 'Like A God' | New album 'Race The Night' out 15th Sept via Fierce Panda
Ash are today sharing a brand-new single from their forthcoming album Race The Night. 'Like A God' is the follow-up to last month's lead single and album title-track 'Race The Night', which heralded anticipation for a record that promises to be super-charged, widescreen and with melodies to spare. It won instant support across BBC 6 Music, BBC Radio 2 and Absolute Radio, bringing with it what lead singer and guitarist Tim Wheeler described as "the sound of the band reveling in the sheer joy of being a band after being separated by time and distance through the insanity of the early 2020s."
Emerging alt-pop artist Bar Pandora shares 'The Model', an ode to choosing resilience
Last month, Bar Pandora released 'Ultramess', a playful slice of alt-pop that saw her appear as a guest on BBC Radio 4's Woman's Hour and receive airplay from BBC Radio 6 Music. Now she is preparing to release new single 'The Model'.
BÜRNER: Swedish hard rock powerhouse to return with sophomore album "Hittin' The Target"
Swedish hard rock powerhouse BÜRNER have announced the upcoming release of their sophomore album, "Hittin' The Target", on September 15th, 2023 via Time To Kill Records. The first video from the album, "Beer Before Glory", is out today. Watch it HERE.
Lauren Dejey shares her captivating new single "I'm Not Ready" // Listen here
Today, Lauren Dejey is nothing short of brilliant on brand new single "I'm Not Ready." Expect captivating vocal melodies collide with vibrant production that builds and builds whilst it shapeshifts at every twist until it explodes into full colour. Lauren is currently putting the finishing touches on an important EP release this Fall.
FALSE FED: Neurot Recordings Confirms Let Them Eat Fake, The Debut LP From Ministry, Amebix, Nausea, Discharge Members, For October 13th Release; "Echoes Of Compromise" Video + Preorders Posted
Neurot Recordings confirms October 13th as the release date of Let Them Eat Fake, the debut from FALSE FED – the dark punk act formed by members of Discharge, Ministry, Soulfly, Nausea, Amebix, and more. With the news, a video for the lead single "Echoes Of Compromise" has been issued alongside the album's track listing, preorders, and more.
POPPY ANNOUNCES NEW ALBUM ZIG SET FOR RELEASE ON SUMERIAN RECORDS ON OCTOBER 27, 2023
Singer, songwriter, subversive performance artist, video director, and high priestess of no fucks given, Poppy is thrilled to announce her forthcoming new album, Zig, set for release on Sumerian Records on October 27th, 2023. Recorded with producer Ali Payami, as well as her long term collaborative partner Simon Wilcox, Zig is at once tender and tough, filled with bold, electronic beats, and deep metal rock riffs reminiscent of early 90s industrial sounds.
Skindred release new single 'Unstoppable'
Following their show-stopping performances at Glastonbury, Download and 2000 Trees festivals, and their hugely acclaimed support slots on the recent KISS farewell tour, Skindred release their brand new single 'Unstoppable', ahead of the impending release of their new album Smile.
MULL HISTORICAL SOCIETY — Nick Hornby Pens Lyrics For: "Panicked Feathers" || + New Album Out 21 July
On what will be his first album since 2018's 'Wakelines', Colin MacIntyre's upcoming album 'In My Mind There's A Room' was written in collaboration with thirteen world-renowned authors; each of whom were asked to write about a room of special significance to them.
WILLIE J HEALEY shares new single 'Woke Up Smiling' | New album 'Bunny' out 25th August via YALA! Records
Willie J Healey has today announced the release of a fiercely positive new single, 'Woke Up Smiling' (as premiered by Steve Lamacq) the final track to be released, and a big highlight, of his eagerly anticipated forthcoming LP, Bunny, which lands at the end of the month.
Unschooling share Mario Kart inspired new single 'Ribbon Road' | Debut album 'New World Artifacts' out 6th October via Bad Vibrations
Knife Girl shares new single 'Estrogen', an expression of gender euphoria, via Soliti Records
The endless creative zeal of Knife Girl knows no bounds. Today, Knife Girl, the moniker of 22 year old songwriter/producer Lili Aslo, has released a new slice of dance pop fun with new single 'Estrogen', conveying deep and personal feelings.
#1 Billboard Chart Bluegrass-Meets-Hip-Hop Phenomenon Gangstagrass To Tour The UK!
Over their decade-plus as a genre-demolishing world-touring band, Gangstagrass have spent countless weeks on the Billboard Top 10 Bluegrass chart, the first time real hip-hop MCs appeared on that chart; received an Emmy nomination and UNESCO's International Innovator Award; taught workshops for k-12, colleges, and national conferences; been featured on PBS and covered by Forbes and Vice, the Wall Street Journal and NPR, Rolling Stone as well as publications dedicated to Hip-Hop, dedicated to Bluegrass, dedicated to Americana. The common thread of it all is that they are bringing people together across political, racial, generational, socioeconomic, and demographic lines.
[PRESS] American Television "Snakes" Video Premiere
American Television has been a strong presence in the Washington D.C. punk scene for quite a while now. Year after year, the band has helped build a community that includes Breakin' Even Fest and Staycation and has made D.C. a welcome stop on the DIY circuit.
CIRCE releases Drawing Wings From The Light EP
London dark-pop artist Circe releases new EP Drawing Wings From The Light today.
Across 7 beguiling tracks Circe crafts dramatic, empowering vignettes which take influence from artists as disparate as Bjork, Nick Cave, Burial, Max Richter, Portishead, Kate Bush, and FKA Twigs, as well as the Euphoria and Stranger Things soundtracks.
Follow up – ADAM HARPAZ (AU) – New single "Rollercoaster" – Out July 14th
Adam Harpaz is a singer-songwriter/producer from Australia. Adam's music is uniquely relatable, painting pictures of hope for his listeners through lyrical integrity, warm productions and heartfelt performances. His music has often been described as a blend of Indie Singer-Songwriter, Indie Folk, Ausa-Nova (Australian influenced bossa nova) and Coastal Soul/Jazz. The new single "Rollercoaster" is due on July 14th.
Max Winter (same management as O. & Black Country, New Road) shares spectral new single "Lean Into Me" | Part of untitled (recs) new "(zero)" singles series
Today, Max Winter returns with a new single, "Lean Into Me". The single follows last month's announcement of a new open series named (zero) powered by London tastemakers untitled (recs). (zero) will focus on releasing short form projects, and stems from a willingness and yearning to go back to the enthusiasm of spontaneous releases. Home to the likes of TAAHLIAH, Famous, Jerskin Fendrix, Waterbaby and collaborating with artists such as King Krule, Loraine James and BABii, untitled (recs) have made a name for themselves by discovering and representing explorative trailblazing artists.
Emerging alt-pop artist Bar Pandora shares 'The Model', an ode to choosing resilience
Last month, Bar Pandora released 'Ultramess', a playful slice of alt-pop that saw her appear as a guest on BBC Radio 4's Woman's Hour and receive airplay from BBC Radio 6 Music. Now she is preparing to release new single 'The Model'.
Quantic Shares New Single "Stand Up" via Play It Again Sam
Today, British-born New York-based Quantic – aka multi-instrumentalist, DJ, composer and producer Will Holland – shares a brand new single. "Stand Up" follows the recently released "Run" featuring Andreya Triana, which was Will's first new material of 2023 and landed straight on the playlist at BBC 6Music.
SINGER-SONGWRITER CELIA RELEASES EMPOWERING NEW SINGLE "STUDIO RAT"
Star 99 – Bitch Unlimited / Debut LP Available August 4th via Lauren Records
Star 99 was born out of the DIY scene in San Jose, CA. Saoirse, Thomas, Chris and Jeremyare four best friends that spent their formative years together in a house called Hotbox. They are influenced by 90s power pop, jangly UK twee, Lorena's Taqueria, Ono Hawaiian BBQ, South Bay hardcore, 4th street bowl, skramz, road trips, J Mascis, and the feeling of sitting in a dirty backyard with your homies on a beautiful day. Star 99 makes music for their friends. The band's debut full length album, Bitch Unlimited will be available August 4th via Lauren Records. Preorders for the record, along with double single Girl / South Second, on Wednesday July 19.
OMB PEEZY LINKS WITH PEEZY FOR NEW SINGLE "NEVER CHANGE"
It ain't easy being Peezy! OMB Peezy links with Detroit rapper Peezy for his new single "Never Change," featured on his upcoming self-titled album Le'Paris, out this Fall. Mobile, Alabama native OMB Peezy has created his own lane to Hip-Hop stardom by talking about the only thing that matters—the truth. After gaining the world's attention with over 20 million streams and a successful run of mixtapes including 2022's MisGuided hosted by DJ Drama, the 26-year-old lyricist returns with his sophomore album Le'Paris. The album is the product of a prodigious rising rap star whose natural talent as an artist has thrived from self-growth, fatherhood, and collaborations with music's elite. OMB Peezy has turned a new page and now stands tall, masterfully in his craft.
CODE ORANGE ANNOUNCE NEW ALBUM + DROP SONG FT. BILLY CORGAN + VIDEO
Album Out Today from Vanderzee
Vanderzee spends his time foraging for mushrooms, baking bread and yelling into microphones over beats influenced by hyper-pop, hip-hop, rock, jazz and whatever else happens to catch his ear. He holds a Master's Degree in Music Performance from The New School in NYC
Dogstar Announces New Album – Somewhere Between the Power Lines and Palm Trees
PRESS INFO: ITALIAN DJ/PRODUCER MATISA ANNOUNCES 'TONGUE' EP + NEW SINGLE
Italian artist Matisa reveals details of Tongue, a new four-track EP for Peggy Gou's Gudu label. The lead single, also titled 'Tongue', is out now.
Pop-punk band Cinema Stare announce August tour with Waiver and 5ever on select dates
Today, Connecticut pop-punk band Cinema Stare has announced an east coast US headline tour taking place in August. The nine date run features support from Long Island emo-alternative band Waiver and Boston pop-rock band 5ever on select dates.