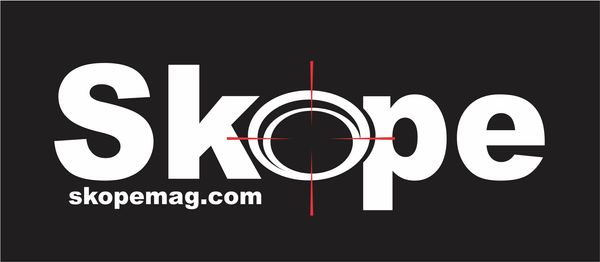 @skopemag news – wednesday – july 18, 2023 @ 11 pm est
https://www.facebook.com/SkopeMag/
https://twitter.com/skopemag
https://www.youtube.com/@skopetv2
https://www.instagram.com/skopemag/
APP – Apple iTunes –
https://itunes.apple.com/app/id1465224822?mt=8
@skopemag APP – Google / Android –
https://play.google.com/store/apps/details?id=hr.apps.n207414718
Support @skopemag –
https://www.paypal.com/donate/?hosted_button_id=3APKAKT8K6ETW
Finnish death metal band Philadelphia Incident releases new single "OBEY"
Prepare to be engulfed by their crushing riffs, thunderous drums, and savage vocals that cut through the air like a serrated blade. Philadelphia Incident's music is a cathartic release, a blistering assault on the senses that leaves you craving more. Their energy is infectious, commanding you to headbang, mosh, and embrace the power of the music that courses through your veins.
Skope Magazine x The American Hotel System (RIYL Manchester Orchestra, Switchfoot)
Produced by Jake Rye (Michigander, The Newsboys, The Glorious Sons, etc.), "Tripping" touches on the journey of mental health struggles and seeking help through therapy. It's a warm reminder that, no matter what you are going through, you're not alone. You can check out the track here:
NATHANAEL LAROCHETTE: Everything Is Noise Premieres Old Growth,
"Within a world teeming with ceaseless torrents of information, assaulting you senses from every corner, vying for your undivided attention, find a moment of respite – a breath of fresh air. Bask in the tranquil serenity and exquisite beauty that Old Growth graciously bestows upon you. Allow yourself to simply be, even if only for a short while." — Everything Is Noise
Behold as Nathanael Larochette's Dextrous Hands Breathe Life Into an "Old Growth" Before Our Very Eyes
Population II Announce New LP 'Électrons libres du québec' Out 10/6 via Bonsound | New Single "Beau baptême" Out Now via All DSPs | Tour with OSEES
Today, Population II makes their long-awaited return with the announcement of their newest LP, Électrons libres du québec, due October 6th via Bonsound (marking the 100th album to be released by the Montreal-based label).
STATIK SELEKTAH SURPRISES FANS WITH NEW "FULL CIRCLE (SHOWOFF CREW)" VIDEO
Directed by NYJTheOfficial, the video opens up with Statik and the Showoff Crew (Termanology, Reks, JFK & Ea$y Money) onboard a freight train covered in graffiti. It brings us back to the early days of their careers while paying homage to the boom-bap production style that turned hip-hop into a cultural movement. But most importantly, it's a full-circle moment for the Crew, from dedicating their lives to becoming polarizing figures in rap, to living out their dreams as "some kids from Mass that just wanted to flow."
beabadoobee releases new single and music video "the way things go"
"the way things go" follows Bea's recent tour with Taylor Swift for The Eras Tour and is an airy, twinkling tune with a little sass that ultimately has acceptance at its heart and speaks to coming to terms with the cards life sometimes deals you: "I don't mind that that's the way things go." The track arrives alongside a stunning music video, directed by Jacob Erland, featuring ballerinas and an ornately decorated room straight out of a renaissance painting.
Canada's Rock'N'Roll Power Couple ALTERED BY MOM Unleashes Their Explosive EP "AHEM" Featuring "Gwendolyn"
ALTERED BY MOM is an alt-rock/indie duo from Toronto that combine a knack for infectious melodies and classic songwriting with a quirky sense of humor and a tongue-in-cheek post-grunge aesthetic. They sound like Alanis Morissette, Oliva Rodrigo, and Sloan chowing down on a party sub in the security line at YYZ.
TRYST ARCANE Announce' Sun of Other Days' album (ft. guitarist EMANUEL PORTELLI); Share Music Video for "LURA"
Sun of Other Days brings together the Maltese minimal dark duo Tryst Arcane and their compatriot Emanuel Portelli, the acclaimed guitarist who is a part of acts such as Victims of Creation, Hemplifier, Thy Legion, and Animamortua. Set for 11 August digitally, the album will have a vinyl release later this year.
New Song by CaptC uses AI For its Music Video
NUCLEAR DUDES: Decibel Magazine Premieres Video For "Lasers In The Jungle"
NUCLEAR DUDES, the extreme solo project headed by Jon Weisnewski of Sandrider and Akimbo, released its debut album, Boss Blades, early this month on Modern Grievance Records. Today, a new video for "Lasers In The Jungle" featuring Dave Verellen of Botch has been premiered at Decibel Magazine.
Video Premiere: Nuclear Dudes – "Lasers in the Jungle" (ft. Dave Verellen of Botch)
Molly Christofore – New Single & Video "Lady Like"
Molly Christofore, from Little Canada, MN., is a singer-songwriter, who has been humming melodies before she could talk and has a new single and video for, "Lady Like" dropping July 21, 2023.
Molly connected with music veteran and multi-talented musician/producer, Greg Armstrong to record, "Lady Like" which is the hit single from Ingrid Andress.
Sunsoli share shimmering new track 'Time and Place'
With shimmering guitars & floating melodies, Central Coast upstarts Sunsoli have today unveiled their new single 'Time & Place'. Previously known as The Sea Gypsies, the band has gone through a period of creative renewal, wanting their name to reflect this growth. Combining 'sun' and 'soil', they settled on Sunsoli; a symbol of their coastal roots and musical harmony. Suitably, 'Time and Place' matches this development, with lead guitarist Dan Hoolihan combining with keyboardist Joseph Smith to write about the melting away of past anxieties and mistakes, in the wake of the birth of his son, the missing piece of the puzzle for him.
Vibrant New Album from Step Into The Kitchen
Groovy, head-nodding sonic harmonia is underpinned by a seamless haze that drips off every track. Sounding Lovely! conjures a euphoric glow with its ethereal vocal layers and vibrant instrumentation. The opener kicks off with Mariya May's beautiful harmonic Oooh's and then drops the listener into a melodic groove that may have you dancing, before it makes way for a dreamy horn blasting in from another dimension.
MEDIA RELEASE:: GRETTA ZILLER SHARES NEW SINGLE 'ST LOUIS' NEW ALBUM 'ALL THESE WALLS' DUE OUT FRIDAY AUGUST 25
Draped in sunny melodics and buoyant brassy hues, the brand new single St Louis from the Golden Guitar-nominated Melbourne powerhouse Gretta Ziller is a grooving, moving wonderland of rock, pop, Americana and blues. Marking a sparkling peek into Ziller's upcoming third album, All These Walls due out Friday August 25, St Louis will also be witnessed live in action imminently, with Ziller hitting the road extensively throughout August, September and November.