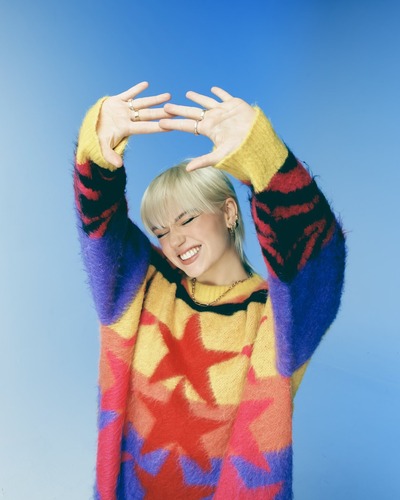 @skopemag news – monday – july 17, 2023 @ 5 pm est
https://www.facebook.com/SkopeMag/
https://twitter.com/skopemag
https://www.youtube.com/@skopetv2
https://www.instagram.com/skopemag/
APP – Apple iTunes –
https://itunes.apple.com/app/id1465224822?mt=8
@skopemag APP – Google / Android –
https://play.google.com/store/apps/details?id=hr.apps.n207414718
Support @skopemag –
https://www.paypal.com/donate/?hosted_button_id=3APKAKT8K6ETW
Norwegian blackened death metal act Tides of Chaos release new single "Screams"
The Norwegian melodic blackened death metal band Tides of Chaos released their second single on June 30th. Fans of intense vocals, spellbinding riffs, powerful drums, progressive and symphonic elements, are in for a treat.
UK Progressive Rock Phenomenon Atlas : Empire Drops "Resurrector" (Music Video)
Inhuman Condition release video for "Godzilla" cover
Florida's death-dealers Inhuman Condition are back with another right-hook single; a high-octane cover of the Blue Oyster Cult classic, "Godzilla". The video for the second single from their upcoming EP "Panic Prayer" features the ever popular reptilian wreaking havoc on a city, while singing about his misadventures. The video was filmed and edited by Daniel Wahlström at Heavy Groove Media, who previously worked with the band on "I'm Now The Monster" and "Caustic Vomit Reveries".
Press Release: Jaguero return with single "New Love" anticipating new EP
Following their incredible debut EP "Worst Weekend Ever," the Italian band Jaguero return with a new single, "New Love," a powerful and intense track that serves as the opener to their new self-titled EP.
Queer poet and singer/songwriter Caleb Nichols has released the video for "Demon Twink", the first single off his upcoming album, "Let's Look Back", which will be released via Kill Rock Stars on October 13. Additionally, Nichols announces a run of performances in the UK for August.
TYLER BOOTH FACES A "DIFFERENT KIND OF BLUE" IN NEW TRACK OUT NOW
"I wrote 'Different Kind Of Blue' with Rob Pennington and Forrest Finn, and it came from a place where I was feeling pretty sad and wanted to make something cool of it," Booth said. "It's about how no matter where you go, everything you see reminds you of somebody. Instead of it being a good feeling like comfort or being in love, it's the total opposite."
Carthus: Release New Single 'Method In The Madness' From Debut Album "Images of Tyranny"
'Method In The Madness': A brutal and melodic imagining from Carthus' new upcoming debut album 'Images Of Tyranny'.
Prepare yourselves for an epic journey through the realms of darkness as Carthus explores human insanity with their latest release 'Method In The Madness', this time released as a lyric video. Combining raw aggression, catchy melodies, and bone-crushing riffs, this melodic death metal opus is definitely one crafted for the live stage. Get ready to bang your heads!
VINNY PECULIAR — Announces New Album: 'How I Learned to Love the Freaks' Out 15 Sept || + Listen To "Peace and Love"
Singer-songwriter – VINNY PECULIAR- will release his new album 'How I Learned to Love the Freaks' on 15 September, with recent single "Peace and Love" out now.
Alan Wilkes aka Vinny Peculiar has been putting out albums for the past twenty years to considerable critical acclaim. Landing this September, 'How I Learned to Love the Freaks' will be his thirteenth studio release.
Twin duo Retrofile release melancholic indie-pop single 'Modern Tricks'
SONS OF THE EAST — Return With New Single: "Hard To Tell" || Ahead Of Summer UK Tour Dates
Today – SONS OF THE EAST – release their new single "Hard To Tell", to celebrate the beginning of their worldwide tour including a run of UK dates this Summer.
New Tune // sody – "Trust"
Today, British star-in-the-making Sody releases anthem "Trust," which is a soul-stirring floor-stomper that carries all the character and emotions fans have come to expect from the elite songwriter. The new single comes complete with a cathartic, feel-good official video alongside the additional news of an upcoming EP titled "Star Potential" and a London headliner at The Lower Third on August 3rd.
French progressive-rock quartet Synapse unveiled new retro-gaming inspired single "Force Your Way"
Over time, interpretation gave way to composition, and the creation of a first EP: 'IMPULSE', released in 2019.
EXPLOSIONS IN THE SKY ANNOUNCE NEW ALBUM END, SHARE "TEN BILLION PEOPLE"
Explosions In The Sky have announced End, their first album in seven years, is set for release September 15 via longtime label Temporary Residence Ltd. The announcement arrives alongside the release of the album's opening track "Ten Billion People," and on the heels of the announcement of The End Tour — a 26-city intercontinental tour beginning in September. End is perhaps the grandest Explosions in the Sky album to date – melding the quiet restraint and crushing weight of their early recordings with the aural exploration and ornate experimentation of their later works (while incorporating their increasingly deep film and television scoring catalog).
Ready for broadcast… Kostak Ali from CVRTOON
CVRTOON is Abdullah Babayiğit, born in a small town in Eastern Anatolia. I combine the local instruments of Anatolia with hard trap and orchestral music.
Jerry Joseph Announces Baby, You're The Man Who Would Be King
Today Jerry Joseph announces that he will be releasing his new studio album, Baby, You're The Man Who Would Be King (King) on September 29, 2023 on Cosmo Sex School Records. Recorded in NYC and produced by Eric "Roscoe" Ambel, the album features a band made up of some of New York's best players. The first single, "The War I Finally Won," premieres today with Americana Highways and will be available on all streaming services tomorrow.
Athens' Dim Watts Shares "Open & Carry" in Advance of Friday's LP Release
"'Prepare to be enthralled by 'The Nail', a mesmerizing blend of psyche folk rock that exudes both an infectious upbeat energy and a charming lo-fi quirkiness. With elements of acoustic rock immediacy, this track transports you to a realm where The Microphones are jamming alongside Eels, while Daniel Johnston graces the corner with his presence. It's a truly eccentric delight infused with an abundance of phlegmatic humor, unwavering optimism, and an unmistakable indie spirit." – Last Day Deaf
Rachael Sage Delivers Delightful Video/Single of Yazoo Classic "Only You" Ahead of New Album
Award-winning alt-folk-pop singer-songwriter, multi-instrumentalist Rachael Sage has just released a bubbly companion video to her single "Only You" from her forthcoming full-length studio album, The Other Side (out July 21, 2023). A reinterpretation of the '80s Yazoo classic, Rachael's take on the song features its timeless melody with an updated arrangement complimenting Sage's folky storytelling approach. The track is as much a revamp as it is a respectful homage to the beloved UK synth-pop original. Sage's own acoustic guitar, Wurlitzer and Jupiter-8 synth parts receive support from her longtime band The Sequins, including Grammy nominated cellist Dave Eggar.
JEREMIH RETURNS WITH NEW SINGLE "ROOM" FEATURING ADEKUNLE GOLD & 2 CHAINZ
Today, Jeremih – multi-platinum, chart-dominating Grammy-nominated singer/songwriter, producer, and actor – serves up a sexy and showstopping new single entitled "Room" [feat. Adekunle Gold & 2 Chainz] out now via Def Jam Recordings. It marks his first release of 2023.
Mother Tongues Share New Single/Video "Dance In The Dark" via Brooklyn Vegan
Ahead of this Friday's release of their debut album Love In A Vicious Way (Wavy Haze Records), Toronto's Mother Tongues today premiered its final single "Dance In The Dark" via Brooklyn Vegan. The lush, dynamic track arrives with a kaleidoscopic video made by Carson Teal and the band's own Lukas Cheung, which features a hazy live performance in one of Toronto's underground rave venues and otherworldly animations that bring the album cover to life. "'Dance In The Dark' was written in the thick of challenging monogamy: an exploration of sex, romance, relationship anarchy and new ways we can be together," explains Mother Tongues.
Amy Correa Bell Teams Up With Beat Ventriloquists For Dreamy New Remix Of Her Hit "Run It"
Guatemalan-Puerto Rican artist Amy Correa Bell is a true multi-faceted talent who has captivated audiences throughout the United States and Latin America with her incomparable voice and brilliant personality that lights up any stage she performs on. Today the actor and singer release her latest piece, "Run It (Beat Ventriloquists Remix)," the immersive new remix of her 2022 hit and the first remix to be released from her highly anticipated upcoming album "Correa Bell."
GODTHRYMM Unveils "Devils" Video/Single; Distortions Full-Length Nears Release Via Profound Lore Records
GODTHRYMM, the British epic doom metal outfit featuring members once involved in such luminaries as My Dying Bride, Anathema, Vallenfyre, and Solstice, today unveil their latest single "Devils" and its accompanying video. The track comes by way of the band's new album, Distortions, set for release on August 18th via Profound Lore Records.
Leah Waybright releases "Dreamed" featuring members of Happy The Man, Trans-Siberian Orchestra
LEAH WAYBRIGHT is a life-long Composer, Pianist, Recording Artist, Teacher, Floral Artist, Wildflower Preservationist, and Dreamer. The common thread that connects these many professions is her role as a Storyteller. Hundreds of lectures and the wide variety of special floral programs she has presented for Garden Clubs and Civic Groups are the most obvious examples of her Storytelling.
UADA Unveils New Single, "The Dark (Winter)"
Enigmatic black metal masters UADA are now unveiling a brand new single, "The Dark (Winter)." The song is taken from the USBM outfit's upcoming full-length, 'Crepuscule Natura,' which will be released worldwide on September 8, 2023 via Eisenwald. The song can be heard at THIS LOCATION.
GUNNA ANNOUNCES FIRST HEADLINE SHOWS IN TWO YEARS!
Four-time GRAMMY® Award-nominated multiplatinum Atlanta rap superstar Gunna will headline his first shows in two years this coming September with The Gift at Barclays Center in Brooklyn, NY on September 9th, 2023 and The Curse at YouTube Theater in Los Angeles, CA on September 28th, 2023.
YOUNG THUG RELEASES VIDEO FOR "OH U WENT" FEAT. DRAKE
Young Thug forever changed the face of hip-hop, fashion, and culture forever as the ultimate outlier with no rival before or after. He has garnered a GRAMMY® Award, reached RIAA Diamond status, and earned dozens of multiplatinum, platinum, and gold certifications.
Metalcore Act BURNING HAZE Release New Video For "Vesper"
After releasing their debut album 'Evil Flowers' in 2022, the Italian metalcore act BURNING HAZE returns with the new single 'Vesper' and joins Warmusic MGMT and Superbia Music Group roster. The song keeps some style elements of the band's previous work, but follows a more precise direction towards the new wave of metalcore and also gains a more aggressive sound. The track was mixed and mastered by Jarno Bellasio of Theorem Studio in Italy and the official music video was directed by Mattia Castiglia.
NEW SINGLE/VIDEO RELEASE: EL CUARTETO DE NOS "El Cinturón Gris" Comes To Life With The New iVdeo Clip Celebraing "Lámina Once"
In a world full of people trying to attract attention, the simple is what stands out the most. This amusing irony is expressed by El Cuarteto de Nos in one of the tracks from the album Lámina Once, "El Cinturón Gris", which now returns with the premiere of the videoclip of its new live version, already available on all digital platforms.
FREYA Premiere New Single "Nothingness Or God" At Metal Injection
As the band approaches its 20th anniversary of their first release, As the Last Light Drains (Victory Records, 2003), FREYA have returned to their roots with a pulverizing new full-length album, entitled Fight As One, which will be released on September 22nd on Upstate Records.
Today the band has shared a fresh new single, "Nothingness Or God", which has premiered exclusively at Metal Injection. The band shares: "What awaits beyond, at some point, all of the speculation and philosophy about the possibilities of karma, eternity and an afterlife will have an answer."
Americana Singer-Songwriter & Multi-Instrumentalist ABBY POSNER Shares Emotionally Stirring Single "Quiet On Sunset" Plus Q&A
"I wanted to create an electronic/folk song with lots of dark synths and basses blasting at the end," says ABBY. "The organic elements I tracked with was the banjo and the marching drum…I love playing with texture when I produce, and I think there is something interesting in there about the two drastically different genres blending together–the duality of wants and needs within a relationship clashing."