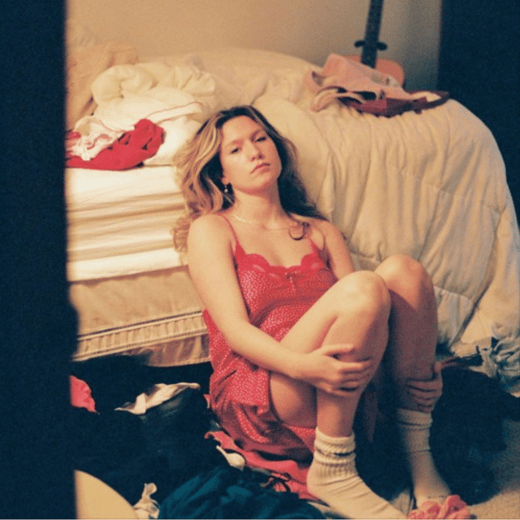 @skopemag news – friday – july 14, 2023 @ 6 pm est
https://www.facebook.com/SkopeMag/
https://twitter.com/skopemag
https://www.youtube.com/@skopetv2
https://www.instagram.com/skopemag/
APP – Apple iTunes –
https://itunes.apple.com/app/id1465224822?mt=8
@skopemag APP – Google / Android –
https://play.google.com/store/apps/details?id=hr.apps.n207414718
Support @skopemag –
https://www.paypal.com/donate/?hosted_button_id=3APKAKT8K6ETW
NEW YORK CITY BAROQUE POP ARTIST REID JENKINS SHARES SYNTH POP ODYSSEY "NORTH STAR"
Jenkins explains: "Even without knowing where your North Star is, you can still let your imagination fling you into the outer reaches of deep space. Or maybe, as the song suggests, your search might get you halfway to Andromeda, and your North Star is the liberating act of motion itself. Aesthetically, I wanted to lean into a retro-futuristic kitsch for this track. Think The Magic School Bus, glow-in-the-dark star decals, school field trips to the Planetarium, Ziggy Stardust, Carl Sagan voice-overs. The result is something equal parts goofy and perfectly sincere," shares Reid.
CHIEF ADJUAH RELEASES "TROUBLE THAT MORNING"
Chief shares, "Throughout the song Orishas of the Youroba and their extensions throughout the African Diaspora as well as Cherokee hunters mythology and the ferver of Wovoka's Ghost Dance are called on as examples of necessary agents of ancestral and collective communal power. The song seeks to armor and fuel future generations to when necessary reference those and other histories of resistance and to call on their power in times of turmoil and reckoning."
ADMT shares fan favourite 'Without You'
Sam Grow Shares New Single "Way I'm Living"
Country music singer/songwriter Sam Grow delivers his latest single, "Way I'm Living," a rock-infused patriotic anthem available now for purchase and stream on all digital platforms via Average Joes Entertainment.
Lisa Curtis Ignites The Music Scene With Electrifying New Single
Budding pop star in waiting, Lisa Curtis, has released her
intoxicating new single, "No Rest," a captivating track that examines the depth in which isolation, desperation, and the constant struggle to catch a break impact us emotionally. Born out of the tumultuous year that was 2020, "No Rest" touches on the universal theme of loneliness amplified by the global pandemic, Lisa Curtis expands its narrative to encompass a broader spectrum of emotional challenges.
Project Renegade Releases New Album 'Ultra Terra' and Music Video "Token"
DUKE DUMONT "LOSING CONTROL" FEAT. NATHAN NICHOLSON OUT NOW
Having been the apex of Duke's live shows for the past few months, following the overwhelming reaction from fans, he releases "Losing Control." A modern take on melodic techno nostalgia, the new track is a sonic eruption boasting hypnotic and euphoric synth prowess. Featuring vocals from The Boxer Rebellion frontman Nathan Nicholson, "Losing Control" is a masterclass from one of the world's most versatile electronic musicians.
KIM DRACULA RELEASES DEBUT ALBUM 'A GRADUAL DECLINE IN MORALE'
Kim Dracula will support Avenged Sevenfold on their 30-city Life is But A Dream… North American Tour. Kim Dracula can first be seen at the Camden, NJ show on July 18th and will conclude on October 15th in Fort Worth, TX.
PLATINUM-CERTIFIED ARTIST SAM HAFT IS TURNING HIS 'BAD TIMES' AROUND ON NEW DARK ELECTRO-POP EP
Today, platinum-certified artist and songwriter Sam Haft unveils his new dark electronic-pop EP Bad Times. The project details the story of a toxic relationship that's run its course. Unfortunately, the onslaught of post-relationship alienation, heartbreak, and trauma is indeed a canon event and there's no hope of interference.
CYN RELEASES NEW SINGLE – "WHERE DO ALL THE DIAMONDS GO?"
New Music This Week – Claud, Lukas Nelson, PVRIS, John Coltrane & Eric Dolphy and More
New Releases for July 14, 2023 – Here are the AllMusic editors' picks for the most noteworthy releases this week. Looking for more? Visit our New Releases page.
EYEDRESS PENS AN ODE TO HIS MOTHER WITH "TEEN MOM" – SINGLE AND VIDEO OUT NOW
El dúo DOXXIS presenta su nuevo sencillo "Indecisa"
MIDNIGHT TRIPPER Release Heavy Rock 'N' Roll EP Paranormal
MIGHNIGHT TRIPPER's high-octane, heavy rock 'n' roll EP, Paranormal, unleashes lashings of groove rhythms, electrifying riffs and unceasing energy.
Japanese singer-songwriter HIRAIDAI releases music video for new song 'Lovely Day, Lovely Place'
Japanese singer-songwriter HIRAIDAI has released music videos for 'Lovely Day, Lovely Place.' and 'Surf 'n Turf', two tracks taken from his EP 'SURF & TURF' released on June 25.
Singer/Songwriter Roe Kapara Shares Unconventional Acoustic Love Song "Before We Croak" Ft. Chevy
St. Louis born, Los Angeles based singer-songwriter, Roe Kapara is on a mission to spread his addicting blend of alt-rock, indie, and dream pop with razor-sharp lyricism to the masses, and 260K+ followers and 4.6M likes on TikTok show that the young musician is well on his way. After signing to Epitaph Records and releasing his debut EP I Hope Hell Isn't Real earlier this year, he's diving headfirst into a new era that's sure to keep fans, and Roe himself, guessing as to where his quirky sensibilities will wind up next.
Singer, Songwriter & Producer Phillip LaRue Releases New Album 'Colors'
LaRue brings these poignant interactions to life on Colors' 13 tracks, adding, "I tried to make this feel like a road trip album. Listen, roll the windows down, and get out of it whatever you need. I'm being honest with myself. So, maybe this helps you ask questions, look at the moment from a different point-of-view, be honest with yourself, and create a lasting memory. If I can be a part of your story in a tiny way, that would be truly amazing,"
New York-based Indie/Electronic Artist/Producer Elliot Moss Shares The Deeply Personal New Song "Magic"
Today, New York-based singer, songwriter, and producer Elliot Moss shares his most personal song to date, "Magic." It's a cathartic offering that ultimately finds a powerful, guitar-driven resolution. Listen to "Magic" on all digital retailers (here).
DEVOLVER Takes A New Look At Melodic Death Metal With Single "Jewels of the Maw" + Western Canadian Tour Tour Dates (AB, BC) w/ Widow's Peak, Snakepit
"Musically, it comes in very hot with a scream and straight into an upbeat riff. As we move into the next section it picks up with the verse, which brings up memories of old In Flames. This single will eventually be on the album we recorded with Mark Lewis. He really motivated us to push the envelope and make a really strong body of work. This song is us making the music that WE want to hear, built on the foundation of all our influences that made us want to do this in the first place."
Anuel y Quavo se unen en una explosiva colaboración musical con "Baby"
Los reconocidos artistas Anuel y Quavo combinan sus talentos en el esperado lanzamiento de su nuevo sencillo titulado "Baby". Producido por el renombrado equipo conformado por Dj Luian, Mambo Kingz y Hydro, y distribuido por Glad Empire, este emocionante tema promete cautivar a los fanáticos con su fusión única de género alternativo y trap.
For Skope: Sam Blacky returns to Thrive with afrohouse "Munca" as 2nd single off forthcoming EP (out now)
WARMEN Unleashes "Hell On Four Wheels" Video/Single
Avant-pop duo Strange Flesh defy societal standards in experimental single + video 'Very'
Singer-songwriter Dave Thomas Junior Releases Dreamy Album 'Promises' 
Dave Thomas Junior makes music that makes you feel something. Whether it's to be grateful for what you have, or to lean into what you have lost, he wants fans to feel and reach for the beauty within. "Ever since I had those songs featured on 'After Life,' I have had a new perspective on the music I make," he reflects. "I got so many messages from people who had found some sort of breakthrough or release or insight from the music, and that felt like a real purpose, beyond just looking inside myself. I think I was always doing this as a form of self therapy, but this really gave me the perspective that if I'm feeling something, I can be less afraid of it. Sometimes I might even want to get closer to an unpleasant thought or feeling so I can try to crystalize it. These songs are a result of that path I've been on. Trying to step outside and notice and look, which has been so helpful for me and I hope it will be for those who listen."
HIT-BOY, BIG HIT & JAY WORTHY DROP "WATCH OUT FOR THE RIDERS" OFFICIAL AUDIO
Kyle Watson Runs Up With Dark, Liberating House Single "Escaping It' feat. Tania Foster on Insomniac Records – OUT NOW
Stream the new solo LP from Rusty Santos feat. Panda Bear, Jackie Mendoza, Psychic Twin and Bedroom
Rusty Santos follows up his 2022 solo album, High Reality, with New Wave in California, out today. Santos is an artist and producer based in LA. As an artist, he plays multiple instruments and writes psychedelic pop songs. As a producer, he's been influential in indie music and has worked in footwork, hip-hop, electronica, and beyond.
German Indietronic Rock Experience BROMSEN Unleashes "Read About It" Single & Video
Berlin-based indietronic duo Bromsen is proud to unleash their 4th single "Read About It", the track is taken from their highly anticipated debut album, "Brothers in Mind", due for release via Epictronic. The album is scheduled to be available later this year
For Skope: Italian startup artist Teseo debuts on CONTROVERSIA with driving progressive gem "Shake" (out now)
The Lost Messiahs Reveal Stunning New Single and Video for "Radiance of Moon" (RIYL The National)
The band has also just announced the release of their third studio album, Connected to the Real, due out this year. "Brownsfield" was produced in Golden Egg Studios by Ollie Plunkett, mixed by multi-award winning producer Chris O'Brien, and mastered by Greb Calbi at Sterling Sound, New York. The song has been going down really well at their live shows and was the highlight of their packed gig in the Mindfield Arena at Electric Picnic in 2022. The video is a surreal journey through a dreamlike landscape, with vivid imagery and stunning cinematography. Each scene is beautifully shot and meticulously crafted, with stunning visual effects and a dreamlike quality that perfectly complements the ethereal quality of the music.