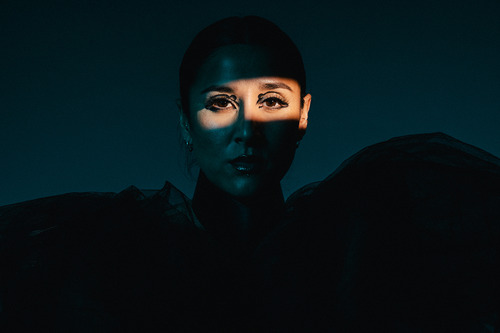 @skopemag news – friday – july 14, 2023 @ 11 am est
https://www.facebook.com/SkopeMag/
https://twitter.com/skopemag
https://www.youtube.com/@skopetv2
https://www.instagram.com/skopemag/
APP – Apple iTunes –
https://itunes.apple.com/app/id1465224822?mt=8
@skopemag APP – Google / Android –
https://play.google.com/store/apps/details?id=hr.apps.n207414718
Support @skopemag –
https://www.paypal.com/donate/?hosted_button_id=3APKAKT8K6ETW
Connie Talbot – Growing Pains
Not many artists can say that they have gone gold, platinum and toured the whole of Asia by the age of 6 years old, but Connie Talbot can. A voice that soundtracked the international stage in 2007, yet, almost two decades later, only now has Connie found her voice. "Growing Pains" is symbolic of her experience growing up in the limelight. More info in press release – here.
CHACE EXPANDS SONIC VISION ON NEW SINGLE/VIDEO "DON'T GET MY HOPES UP"
CARNEYVAL DROPS SUMMERY CLUB ANTHEM "NEVER GONNA DRINK AGAIN"
"I don't like going to parties, it makes me emotional," the featured vocalist sings over dreamy synths. "I always end up in the corner, don't know how to breathe on my own." The intensely relatable night-time disaster reaches its crescendo on the chorus: "Drinking whiskey at the bar, got some random guy with me and he doesn't know my name, but he thinks that I'm pretty — oh I swear I'm never gonna drink again."
Summerdrive Release New Single, "Shimmer"
Summerdrive – the project of New York-based multi-instrumentalists Jake Stam, Matt Montgomery and Tim Coakley – reveal their new single, "Shimmer." Guided by retro synths and propulsive percussion, "Shimmer" is an intoxicating single that showcases the bands unique blend of alternative-rock, indie-pop, and 80's-inspired synthpop.
Stella Santana releases new EP 'Distant' and shares "Be"
Remaining true to herself while defining her own artistry, music royalty and genre-bending artist Stella Santana has released her highly anticipated EP, Distant, with the focus track "Be". Co-produced by Stella and frequent collaborator Nico Farmakalidis (NicoTheOwl), the pop-infused single highlights Santana's lush vocals and clever cadences as she uses her sultry voice, sharp breaths, and snaps as nuanced micro-instruments. She sings of gravity while simultaneously defying it. One defining aspect of Santana's work is her ability to make a lasting impact without overstaying her welcome, as exemplified by "Be," which clocks in at less than two minutes.
PHILLY'S 2RARE LINKS WITH LABEL MATE NLE CHOPPA FOR ENERGETIC LEAD SINGLE "DON'T RUN"
Alt-Rocker Chloe Mogg Shines On Resilient New Single 'Heaven Sent You'
Southern Music Artist, Adam Hood, Announces New Single "Varnado"
Adam Hood has released his fourth digital single of the year, "Varnado" recorded at The Finishing School in Austin, TX. The essence, the emotion, the spirit and the institution of Southern music reside in Hood's soul. Self-described as "The soulful side of southern music, the country side of southern music, the genuineness of southern culture."
ADEKUNLE GOLD ANNOUNCES NEW ALBUM TEQUILA EVER AFTER OUT JULY 27TH VIA DEF JAM RECORDINGS
Josh Gallagher asks for a little help in new single "Father to Father," dedicated to his son
As the title reveals, this song is all about Josh's role as a father and his commitment to learning how to be a better dad every day. The lyrics of this song paint the picture of Josh having a conversation with God. When Josh begins to sing, he speaks of what being a father means to him and how important it is. Listening to the lyrics, you can feel how grateful Josh is to have his son, Jaxon. While he's thankful, he recognizes that he can't do everything on his own and needs the help of his faith, his Father, to raise his son the best he can. With the lyrics, "If I'm gonna get the job done/I'mma need a hand." There is a build to the chorus as it comes to a head, with Josh humbly singing "No, I'll never walk on water/Or be half as good as you." You can see Josh's son Jax proudly watching his father sing "Father to Father" on stage here.
PELL UNITES WITH YOUNG FRANCO AND MXXWLL
ALMOST MONDAY RELEASE SUMMER SINGLE "LIFE GOES BY"
Pulling from surf-rock and indie-pop influences, "life goes by" is a quintessential summer track. Light and airy guitars and lead singer Dawson Daugherty's vocals all intertwine to perfectly capture the feeling of soaking up the sun on an easy, laid-back summer day. The vibrant accompanying music video depicts just that, with the trio surfing, performing on the beach, swimming in the ocean, and more. Simply put, it bottles up the perfect summer excursion. The band recently gave their fans an early preview of the track, performing it at The Greek Theatre in Los Angeles during their show with The Driver Era. In advance of the US Open in Huntington Beach this month, The World Surf League premiered the music video for "life goes by" shot during the band's surfing trip to Cabo San Lucas.
TRACK45 EXPLORES HOMETOWNS, HEARTBREAK AND ALL THE THINGS THEY 'GREW UP ON' IN NEW EP
Rising country music trio Track45 has lived a lifetime of memories together as siblings. On Grew Up On, out today (7.14) via BBR Music Group / Stoney Creek Records, the trio made up of Ben, Jenna and KK Johnson, share the memories etched into their being from their upbringing, exploring young heartbreak, valuable life lessons and more while highlighting their blood harmony "perfection" (MusicRow).
HARLEM'S R&B PRINCESS JOURNEY MONTANA TAKES HER LOVE TO THE DANCEFLOOR ON NEW SINGLE + VIDEO "VENDETTA"
Alongside the smooth-club banger arrives the official video, featuring Journey and her girl squad commanding the dancefloor with a mesmerizing, choreographed routine.
ASTN SINGS THROUGH THE HEARTACHE ON NEW EP 'WHERE DO WE GO FROM HERE?'
Lil Gnar, Young Nudy, & Chief Keef Keep the Bread Close on "PB&J"
As a multidisciplinary master of expression, Lil Gnar knows the key to achieving greatness can often lie in the company one keeps. Putting that theory into practice, the Atlanta native enlists heavy hitters Chief Keef and Young Nudy for his brand new single "PB&J." Featuring speaker-shaking production from Al Geno and Chi Chi, Lil Gnar's nonstop energy drives the track, animating his punctuated flows and grumbling delivery. Gnar's verse perfectly sets up a furious verse from Sosa that Nudy follows, in his signature subdued style, with an equally intense verse of his own. Inspired by Cadillac Don & J-Money's "Peanut Butter and Jelly," Lil Gnar's take on the Southern rap classic keeps the automotive theme going, trading in classic Chevy's for some modern muscle: "You ain't come up out the struggle, you can't understand me/Widebody Demonhawk, I drive it like a Banshee/Posting racks on Instagram, I'm really having motion/Hit the gas and that Aventador feel like a rollercoaster."
SHA EK RELEASES "NO COMIN' BACK;" 'DEFIANT PRESENTS: JIGGY IN JERSEY (FT. MCVERTT)' DROPS AUG. 4TH
TYLER BOOTH FACES A "DIFFERENT KIND OF BLUE" IN NEW TRACK, AVAILABLE TODAY
"I wrote 'Different Kind Of Blue' with Rob Pennington and Forrest Finn, and it came from a place where I was feeling pretty sad and wanted to make something cool of it," Booth said. "It's about how no matter where you go, everything you see reminds you of somebody. Instead of it being a good feeling like comfort or being in love, it's the total opposite."
IDMAN releases debut EP 'RISK'
It has been a transformative year for IDMAN (she/they), marked by personal and artistic growth, their inaugural tour, and the revelation of deeply personal truths in their music. Now, the emerging artist, singer-songwriter, model, and activist has released their highly-anticipated debut EP Risk. Accompanying the release is a captivating lyric video for the focus track "Beach". The EP, executive produced by longtime collaborator Khris Riddick-Tynes (Ariana Grande, Zendaya, Jessie Reyez, Kehlani, Lil Baby), also features their previous singles "Good Life", "Hate" and "Still", and is available for purchase/stream via Arista Records.
Rising Texas trio Being Dead share video for 'The Great American Picnic' & release debut album 'When Horses Would Run'…
Austin, TX trio Being Dead have shared the video for new single, "The Great American Picnic," taken from their debut album, When Horses Would Run, out today on Bayonet.
ZEVIA UNVEILS EMOTIONAL MASTERPIECE "POISON"
Up and coming singer-songwriter Zevia captivates listeners once again with her latest release, "poison". With a beautiful melody and vulnerable lyrics, the powerful ballad weaves a tapestry of raw emotional honesty. Zevia fearlessly embraces her truth, inviting listeners on an emotional journey. The Florida native describes the emotional ballad as an opportunity to "bare her heart on her sleeves," adding that she makes music for the people who have been "their own enemy" before.
History-making Haviah Mighty's new album: Crying Crystals
Toronto-based musical giant, Haviah Mighty today independently releases Crying Crystals, featuring appearances from a diverse roster of rappers including Chicago mainstay Jean Deaux, New Zealander JessB, talented singer and her sister Omega Mighty, and Montreal native Zach Zoya; it was co-executive produced by Haviah Mighty and Amir Jamm (Madonna, Preme), alongside Bizness Boi (Lil Baby, J.Cole, 6LACK, Rihanna), Derelle Rideout (Lil Uzi Vert, Saweetie, Kodak Black, Gucci Mane), Tony Parker (Smiley, OhGeesy, 42 Dugg), among others. With the anticipated album, she also shares a visualizer for the focus track, "Manifest It ft. Jean Deaux."
RAWAYANA CREATES GLOBAL HIT WITH "FERIADO"
Critically acclaimed Venezuelan band, continues their successful streak with the release of their latest single, "Feriado," proving once more they have the ability to pen and create global hits. The new track exemplifies Rawayana's ability to fuse different rhythms and genres while maintaining true to their signature Caribbean sound.
BUJU BANTON ANNOUNCES NEW ALBUM BORN FOR GREATNESS OUT SEPTEMBER 8 VIA GARGAMEL MUSIC / ROC NATION RECORDS / DEF JAM RECORDINGS
Gearing up to deliver the reggae blockbuster of the year, GRAMMY® winning, multiple Billboard chart-topping artist, and international reggae icon Buju Banton will release his highly anticipated new album, Born For Greatness, on September 8, 2023 via Gargamel Music/ Roc Nation Records / Def Jam Recordings.
SID SRIRAM ANNOUNCES NEW ALBUM SHARES NEW SINGLE/VIDEO "THE HARD WAY"
Sid Sriram announces new album Sidharth, his debut for Def Jam Recordings. Already known to much of the world as one of the most prominent contemporary vocalists in Bollywood creating music in the Carnatic tradition of South India, Sriram endeared himself to a new audience this past May when he performed a Tiny Desk Concert for NPR backed by an 8-piece band that earned immediate acclaim. That presentation of Sriram's music has proven to be serendipitous, as it affords a taste of what to expect from his forthcoming album that will release on August 25th.
PinkPantheress and Destroy Lonely "Turn Your Phone Off"
Today sees PinkPantheress and Destroy Lonely team up for "Turn Your Phone Off" out now.
Co-written and Co-produced by PinkPantheress and Alfie Auckett, the track sees PinkPantheress return to her roots as her saccharine vocals dance over a drum and bass beat, while rising star Destroy Lonely taps in with his signature luminous warbles.
Alt-pop artist Kevitch Shares Debut EP "Secrets" Featuring New Single "Sunshine"
Burgeoning LA-via-Philadelphia alt-pop artist Kevitch arrives with her debut EP Secrets via Nettwerk. The EP features her brand new single "Sunshine," a light and tender offering that smoothly glides over airy pop hooks. With "Sunshine," Kevitch describes it as "that feeling when you're in that honeymoon phase of a relationship, where you're on a love high, and that nothing can bring you down. You don't care what's coming next, you're just living in that present high."
GAMES WE PLAY RETURNS WITH CATCHY NEW SINGLE "ALL MY UNTALENTED FRIENDS (OOO LA LA)"
indie psych singer-songwriter Karina Rykman shares new song; debut album out Aug 18
"I played an instrumental demo to my childhood best friend and podcast co-host Isaac Slone, who said when he heard it, 'You're going to play The Beacon with this one,'" says Rykman. "It then took on a double-entendre meaning, as the song was written about trying to be a beacon to a lost soul you want to, but cannot, help. The heavy subject matter is met with dark dance grooves and thick bass chords, as the music envelops the listener much as the water envelops the person who cannot be saved. I did the vocals in one take and they may be my favorite vocal performance to date."
SALT ASHES Washes Away the "Stains" of Trauma with Dramatic New Single
London-based singer-songwriter, Salt Ashes pushes her dark alt-pop sounds to new heights with the introspective new single, "Stains" available everywhere on Friday, July 14 via Radikal Records.
Loyal Lobos' Sweeping New Single "Si Volviera a Conocerte" Out Now Via Saban Music Latin
Loyal Lobos releases her dreamy, bittersweet new single, "Si Volviera a Conocerte." This sentimental track was co-produced by Richi Lopez (GRAMMY & Latin GRAMMY winning producer, songwriter and audio engineer from Colombia) and Loyal Lobos' frequent collaborator Evan Voytas. "Si Volviera a Conocerte" translates to "If I Met You Again" and it arrives alongside a video filmed on a farm outside of Bogotá. Loyal Lobos' silky, ethereal vocals float over a piano intro that builds into a sweeping arrangement featuring drums, strings, and guitar. Singing in Spanish, Loyal Lobos reflects on the loss of a loved one and missed opportunities on this deeply personal and significant track: "Si volviera a conocerte / Te amaría más fuerte / Lo haría diferente" ("If I met you again / I would love you stronger / I would do it differently").
Irish favorites SODA BLONDE expand their horizons with thrilling new single "BAD MACHINE"
The record's angular and broad-shouldered lead single "Bad Machine" leans into self-acceptance, but it does not do so unilaterally. "We can be slaves to our own impulses," guitarist Adam O'Regan says of the turbulent, sonically charged song. "This idea that 'every part of me is a bad machine breaking everything all the time, every part of me has been wired to repeat, I've got a bad desire by design,' it's this idea of recognizing that this is just a part of who you are and going with that; but it's a double-edged sword.
MOLD! To share powerful single "Choose to be Controlled "
Miami-based band Mold! is getting ready to share "Choose to be Controlled," the third and last single off their upcoming LP, due out in September. The track which is slated to be out on July 25, is a powerful injection of noise and punk, with a splash of psychedelia.
MOLD! Breaks Out of the Mold of Psych Music and into New Ground on Single "20MG"
CloZee Releases New Single And Music Video 'Skylight' via Odyzey Music
Today, French multi-talented artist and Odyzey Music label head CloZee releases her new single 'Skylight'. Arriving with an official music video, 'Skylight' serves as the third and final single off her forthcoming album, Microworlds.
Far Caspian's New LP 'The Last Remaining Light' Out Today, Fall U.S. Headline Tour Dates
Far Caspian is the project of Leeds, UK-based Irish musician Joel Johnston, and the music he creates is anchored by his dogged attention to detail—he writes, performs, records, and mixes everything himself. As such, Far Caspian's music consistently feels like its own self-contained world, full of densely packed hooks and guitar-based atmospherics. With The Last Remaining Light, he's made his most cohesive and compelling work yet. The album is the result of Johnston streamlining his approach in the studio, finding inspiration in peeling back his tracks' layers in a way that's both rewarding and immediate in its simplicity.
Icewear Vezzo Shares "Raw ASL" Video From Upcoming 'Live From The 6' Mixtape
A master hustler who rose from desperate circumstances to the top of the rap game, Icewear Vezzo lives with the lessons he learned on the Detroit streets. Returning to the neighborhood that raised him as a hero, the 6 Mile native announces Live From The 6, his next tape. A down-and-dirty collection of sinister street stories, Live From The 6 keeps things local, with the only featured verses coming from signees to Vezzo's Iced Up Records label. Featuring the recent single "Back On Road" (1.2 million YouTube views), Live From The 6 arrives this summer via Iced Up Records / Quality Control Music.