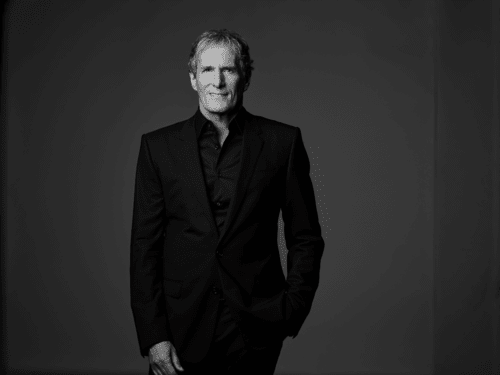 @skopemag news – friday – july 14, 2023 @ 9 am est
https://www.facebook.com/SkopeMag/
https://twitter.com/skopemag
https://www.youtube.com/@skopetv2
https://www.instagram.com/skopemag/
APP – Apple iTunes –
https://itunes.apple.com/app/id1465224822?mt=8
@skopemag APP – Google / Android –
https://play.google.com/store/apps/details?id=hr.apps.n207414718
Support @skopemag –
https://www.paypal.com/donate/?hosted_button_id=3APKAKT8K6ETW
TIAGO PZK RELEASES THE BAWDY "ASQUEROSO" AND INTRODUCES HIS ALTER EGO, "GOTTI"
On his new track, "Asqueroso" ("Nasty") and its accompanying video, Tiago PZK lets us take a peek into his alternate persona, "Gotti," a streetwise slicker who takes over the track and leaves everyone hooked and ecstatic "in a #perreoasqueroso." On this new release, we see a much more risky and shameless sonic proposal that invites you to enjoy the music and the party of a darker and catchier reggaeton that undoubtedly will be a hit.
Ryan Castro & Peso Pluma Release Old School Reggaeton Track "Quema"
Urbano sensation Ryan Castro teams up with Global superstar Peso Pluma on "Quema" to deliver an old-school Reggaeton track. Sure to be a summer hit, the single showcases both artists' impact as global forces in music and culture. Produced by the talented SOG, who is behind Castro's biggest hit songs and aided in creating his musical identity, joined with the originality of the tracks lyrics, makes this a powerhouse production. "Quema," which arrives along with an official music video, and is available on all digital platforms starting today, marking Peso Pluma's return to the urban scene.
TRAY HAGGERTY RELEASES NEW SINGLE + VIDEO "UNDIVIDED ATTENTION" FT. FREDO BANG
JT RELEASES NEW SINGLE "NO BARS"
JT has vowed to use her voice and platform to help other incarcerated women rehabilitate into society by assisting with resources such as therapy, job placement, social services, and housing. With that in mind, she announces the launch of NoBarsReform.com, a website focusing on rehabilitating women who are nearing release or recently released from prison. This is a cause that's personal to JT, and she wants to give back to women who otherwise wouldn't have access to resources that will assist them with readjusting to society.
LAUREN SPENCER SMITH RELEASES DEBUT ALBUM 'MIRROR'
"I've been working on this album for years. It has been with me through so much in my life, the highs and the lows, and it means more to me than I can put into words. It tells a story of reflection, healing and growth. The title comes from the one thing in my life that's seen me in every emotion through that journey— my bedroom and bathroom mirror."
Joel Corry teams up with Icona Pop & Rain Radio on new single 'Desire'
Already riding high in the UK Singles Charts alongside Nathan Dawe & Ella Henderson on the anthemic '0800 HEAVEN', 'Desire' lands as the latest in a stream of new records from Joel, who continues to push his music into exciting and dynamic new spaces.
A7S delivers smooth new club anthem 'Dumb'
Fresh off of touring the world, the 'Your Love 9PM' Brit-nominated Swedish DJ/producer/singer-songwriter A7S returns with his anthemic new single 'Dumb', co-written with Tobias Danielsson (Noted) out on 14th July on FFRR.
SHORE Releases New Song "Come Over"
"Uncertainty coursed through my veins as I sat in front of my phone wondering what to say. I didn't knowhow to feel about her, so how on earth was I supposed to know what to say? I am a chronic over thinker. I give way too much credit to the "what-ifs" of life. As I was sitting on my phone that day I decided to fightback. "Why don't you come over?" I texted. This was my revolt to overthinking. It's hard to understand a relationship when you're currently on the sidelines of it, and sometimes, the only way to figure it out is by sending a scary text. We broke up a week later" – SHORE
JIM LOCKEY & THE SOLEMN SUN — Release New Single: "Mercy Wave" || + New Album 'Colour' Out 26 July
With their first album in nearly a decade arriving later this month – JIM LOCKEY & THE SOLEMN SUN – are pleased to share one of its most addictive highlights: "Mercy Wave".
Indie Folk Outfit Oliver Hazard Captivates Listeners With Their New Self-titled Album
The album is the work of 3 individual singers, songwriters and multi-instrumentalists, who share an organic connection in the craft — sensibilities that yield music that's harmonic, haunting and also ambitious and surprising. "This album feels different than anything we've done in the past. We're very simple people, all three of us. I think the album reflects that, and I hope it captures something you probably can't describe yourself, but that speaks to you," the band shares. "And as far as the message, it's just shared experiences."
RITA ORA RELEASES NEW ALBUM "YOU & I"
"The 'You' in You & I represents more than just the man I love," Rita says. "It's my mum, my friends, my fans, and in some ways, it represents the relationship I have with myself. This album has been like my diary for the past two years, and I'm so thrilled you finally get to hear it."
THIRTY SECONDS TO MARS RELEASE NEW SONG "GET UP KID"
It's The End Of The World But It's A Beautiful Day stakes out new sonic territory for the band, with tightly arranged, concise songs that focus on emotive, straight-from-the-heart vocals and intentional instrumentation and production. The album's 11 songs explore new feelings and colors while taking solace in the elemental: love, seizing the moment, heartbreak, and ultimately, transcendence.
Swedish singer/songwriter Varas returns with Blur-esque indie-pop track 'Gotta Go'
TORTURE SQUAD: Brazilian death-thrashers share "Mabus" video, new album "Devilish"
Brazilian death-thrashers TORTURE SQUAD return with their crushing new album "Devilish" on September 22nd 2023 via Time To Kill Records.
Michael Bolton Releases New Album – Spark of Light
Grammy award-winning and Emmy nominated singer-songwriter Michael Bolton releases his first ever album of all original co-written songs, Spark of Light, out everywhere today. Spark of Light is buoyant and positive-minded, grounded in classic songcraft and elevated by contemporary sonics and sensibilities reflecting Bolton's collaborations with a cadre of cutting-edge young creatives. "Really, Spark of Light is everything it comes in contact with — positive energy, hopefulness, happiness," Bolton explains. "It's kind of a wide array of events that brought all these different characters and elements together." Stream Spark of Light HERE.
AVAION lays down intimate ballad 'Hiding' – out now on Sony Music
Consciously teasing the parameters of electronic music, AVAION's latest escapade into the subconscious brings emotively charged ballad 'Hiding' to the surface. Signed to Sony Music, the new single is taken from AVAION's feverishly anticipated debut album in the making.