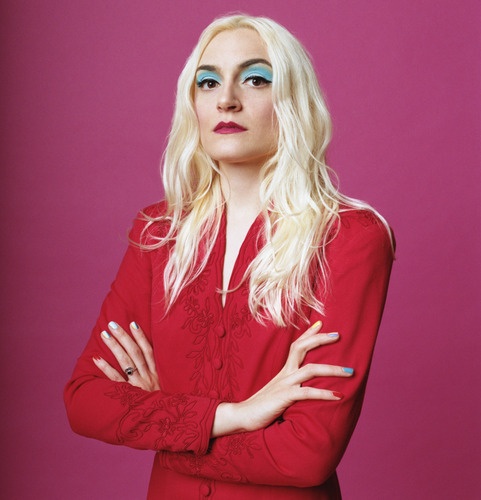 @skopemag news – thursday – july 6, 2023 @ 1 pm est
https://www.facebook.com/SkopeMag/
https://twitter.com/skopemag
https://www.youtube.com/@skopetv2
https://www.instagram.com/skopemag/
APP – Apple iTunes –
https://itunes.apple.com/app/id1465224822?mt=8
@skopemag APP – Google / Android –
https://play.google.com/store/apps/details?id=hr.apps.n207414718
Support @skopemag –
https://www.paypal.com/donate/?hosted_button_id=3APKAKT8K6ETW
Skope video submission: Nacho Soprano, "9AM". Jacksonville rapper flips Michael Jackson with bass
When asked about his inspiration for the track, Nacho says "I wake up every morning before 9AM to start my day to work on the life I want to build for myself, which is go to the studio."
Belgian Sludge Rockers LEFT EYE PERSPECTIVE Sign to Argonauta Records; New Single "Arrivals" Out Now
Left Eye Perspective is a riff-based metal, consisting of Kristof (vocals and rhythm guitar), Kim (lead guitar), Jelle (bass) and Tony (drums). Started as a post rock band, in recent years they created their own dynamic and versatile sound, combining influences from sludge, stoner rock, progressive metal and grunge.
The upcoming full-length, whose details will be revealed soon, is the follow-up to their 2019 EP 'Defiance'. The new material sees the band pushing their limits to a new distinctive trademark made of hard riff and crushing grooves.
As a celebration of this new journey, LEFT EYE PERSPECTIVE reveal the new song and videoclip "Arrivals", available here:
Skope video submission: Aroly Tariq, "Anthesis". Australian trip-hop meets dark 'n b
Award-winning New Zealand songwriter/singer/producer Aroly Tariq presents her self-produced new single "Anthesis", set to appear on her forthcoming EP it'll all make sense one day. The Melbourne-based artist is one half of the duo Audego, and has collaborated with acts such as Funkstörung, Coy Haste (Caribou), Pasobionic ,and Joelistics, garnering her support from the likes of Pigeons and Planes, The Fader, BBC Radio 1 and Triple J.
out today: new remaster of Stevie Nicks' "Thousand Days" from forthcoming boxed set
Stevie Nicks released her solo debut in 1981, a quadruple-platinum #1 smash that launched her immensely successful solo career. The beloved singer-songwriter has released eight acclaimed solo records, selling nearly 10 million albums in the U.S. and influencing generations worldwide. She's also the first woman inducted into the Rock and Roll Hall of Fame twice, first as a member of Fleetwood Mac and then as a solo artist in 2019.
Locate S,1 Shares Video For Bossa Nova-Inspired "Go Back to Disnee" // 'Wicked Jaw' Out 7/28 on Captured Tracks // TOUR DATES
Today Locate S,1 (aka Christina Schneider) shares the devastating bossa nova-inspired single "Go Back to Disnee " from the forthcoming full-length Wicked Jaw , due out July 28, 2023 on Captured Tracks . The song's release is accompanied by a video directed by frequent collaborator Tristan Scott- Behrends .
Benét Announces Debut LP on Bayonet (Beach Fossils, yeule) & Shares Lead Single "Insensitive"
Richmond Virginia artist Benét is back to announce their debut album, Can I go again?, due September 22nd via Bayonet Records. Alongside the announcement comes lead single "Insensitive." The classic rock love song showcases personal growth and maturity through organic instrumental accompaniment and refined songwriting. Filmed at The Branching, the accompanying video directed by The Sunroom keeps in line with the fun with a live performance video that features clever editing and an abundance of shadow play.
Beach Bunny's Anthony Vaccaro announces his debut, solo album as Helicopter Leaves – Get Stuck In is out August 25th, listen to "Dirty Black Cars"
Before his other band, Beach Bunny became the breakout new band of 2020, Anthony Vaccaro learned guitar and drums at an early age from his grandfather. He was born in Chicago and raised in a blue-collar family of musicians, who have encouraged him to pursue music consistently since middle school.
Video: sOuL from the O – OWN IT ALL feat. Durand Bernarr
Welcome to the vibrant universe of "Own It All" – an animated music video that brings sOuL from the O's hip-hop anthem of determination and transformation to life. As the video unfolds in hues of purple, a motorcyclist symbolizes the power of change, while our main characters face pivotal moments of self-realization.
Downtown Kayoto releases new EP 'Learning in public' via Other Projects (NiNE8, Fredwave, KhakiKid)
Downtown Kayoto, the project of Zimbabwe born, Hull UK based musician Chiko Chinyadza, has released his new EP 'Learning in public', out today 6th July via Other Projects (NiNE8, Fredwave, KhakiKid). 'Learning in public' comprises six tracks, including previously released singles "Lite", "In2you", "Run from you" and "Changed it" – and two new tracks "Poison" and "Only a crush".
UPDATED TOUR Dates : Macy Gray & The California Jet Club Announce U.S. Tour
Grammy-winning singer Macy Gray and her band The California Jet Club are gearing up to embark on 'The Reset' tour this fall across the U.S.
The highly anticipated debut album titled 'The Reset,' comes from the idea that maybe we should reset, renovate our country, ourselves – let go of old ideals and ways. The album is both thought provoking and moving with poignant, powerful lyrics delivered with Macy's signature cool vibe, featuring standout songs such as a "Cop Killer" remake and original "Every Night" with uplifting dance vibes featuring rapper Maino.
CYCLONE STATIC: Treble Premieres "Real Sign" From New Jersey Melodic Punk Outfit; Cave Pop: Dance Songs For Primitive People EP Nears Release Via Mint 400 Records
Treble is hosting an exclusive premiere of "Real Sign," from Jersey City, New Jersey melodic punk band CYCLONE STATIC, the newest single from the band's new EP, Cave Pop: Dance Songs For Primitive People, nearing release on Mint 400 Records.
Hear the garagey, catchy new punk single from Cyclone Static, "Real Sign"
Fran Lobo Shares New Single/Video For "Armour"
North-East London singer, songwriter and producer Fran Lobo today shares a brand new single, "Armour" which follows earlier singles, "All I Want" and haunting ballad "Tricks". All tracks are taken from her long-awaited debut album Burning It Feels Like out on August 18 via Heavenly Recordings.
Lily & Madeleine announce 5th studio album 'Nite Swim' & share track + video "Windowless Bedroom" out today
Nite Swim, Lily & Madeleine's forthcoming fifth studio album is an expansive journey introducing the listener to various vignettes of the duo's lives over the past five years. Its central thesis explores vulnerability, acceptance, embracing shame and acknowledging one's feelings rather than running from them. Lily says the project dives into the feeling of "wanting to be intimate with someone but feeling like they'll reject you when they see how complicated you are inside." Over ten tracks, the listener is led through intimate scenes of Lily & Madeleine's lives, collectively as sisters and individually as artists. The foundation of the songwriting was built when the band began taking stock of their lives and who is important to them. Madeleine explains, "As we go through personal hardships, it's worth noticing the people who remain at our side and the people who disappear. What would it have been like if they stayed? Are we truly better off without them?" The album was produced by longtime friend and collaborator Shannon Hayden and other instrumentation was provided by Devon Ashley, Heidi Gluk, and Jared May.
Oracle Sisters Share New Single + Video "Cigale Song"
Today – July 6th, Oracle Sisters release a new video for "Cigale Song," drawn from their acclaimed debut album Hydranism out now via US indie label 22TWENTY. The video comes ahead of two intimate headline shows; Paris Galliera and a unique London Ladbroke Hall show accompanied by a string quartet (sold-out), with the band also set to support Pulp at Scarborough Open Air Theatre this Sunday (9th). These dates follow a US tour of headline shows and support dates with longtime friend and collaborator Declan McKenna, SXSW + Bonnaroo, and sold-out spring UK & EU tours. Later this summer the band will play a string of European festivals including End Of The Road before embarking on another North American headline tour in September.
Jessika Shares New Song ft. Gashi + Announces Debut Album
Alongside the announcement, JESSIKA shares "Fuck Our Fears" featuring GASHI. The Brooklyn Bred artist and singer-songwriter has previously collaborated with DJ Snake, Sting, G-Eazy, Migos, and Travis Scott.
Bush Tetras share "Bird on a Wire" / LP out July 28 on Wharf Cat
Héctor Oaks & SITA Release Groundbreaking Single
Héctor Oaks, renowned vinyl-only techno DJ, partners with SITA, a trailblazer who pairs her love of techno and electro sounds with her work in fashion and digital culture. Both artists have gained prominence for their creative contributions to music and culture. Héctor Oaks, known for his exceptional mixing skills and unique style, combines contemporary sounds with carefully curated tracks from the history of rave culture. He has become a fixture in the international techno scene, appearing in lineups of festivals such as Awakenings, Dekmantel, EDC Mexico, Monegros, Sonar, Sziget, Timewarp, and Tomorrowland.
GANGS OF KIN shares epic video for 'Cool, Calm & Collected'
Led by an infectious bass-line and unmistakable vocals, Cool, Calm & Collected appeared as a stand out offering from the great, rising GANGS OF KIN. The new single has seen much support from the likes of Complex UK, The Independent and Ones To Watch already.
YAWNING BALCH: stream debut album "Volume One"
Desert rock pioneers Yawning Man and Fu Manchu guitarist Bob Balch have collaborated once again for their new project YAWNING BALCH, and premiere their debut album "Volume One" in full via Distorted Sound Magazine, ahead of its official release this July 7th on Heavy Psych Sounds.
New Music: Bella Moore's hauntingly beautiful debut single "Benny Valentine" (LaunchLeft)
Today, Los Angeles-based artist Bella Moore shared her debut single "Benny Valentine" via Rain Phoenix's LaunchLeft. The hauntingly beautiful, brooding track details a mysterious meeting with the character 'Benny Valentine,' showcasing Bella's ethereal vocals across an array of distorted guitars and resonant drums.
The String Cheese Incident share new song, plus 50th Red Rocks performance
​​"'One More Time' was written on my ukulele sitting in the woods of Colorado," says Kyle Hollingsworth (Keyboards, vocals). "I love writing on instruments that I can't really play, it opens up lots of new sonic territory for me. Lyrically it speaks of remembrance and memories of our friend and manager, Jesse Aratow, who passed in 2021. I asked everyone that knew Jesse to send me a few images and memories they had of him. Then I got together with Sam Beam from Iron & Wine and we crafted this song together. I feel like in the end it was a song for everyone who has lost someone, not specifically about Jesse. This one's gonna be hard for me to pull off live without crying."
Ohio Doom Crew BLESSED BLACK Release "Obsidian"
Ohio doom band BLESSED BLACK have unleashed "Obsidian" the first single from their upcoming EP Seasons: Vol 1 via Heave Blog Is Heavy. The song will be released on all streaming platforms on July 7th.
AMAARA Unveils "Still" Single + Video | LP out Friday | Echoes "CD of the Month"
Child of Venus is the striking debut full length album from Canadian-born singer, songwriter, producer, filmmaker and actor Kaelen Ohm (she/they) who performs under the musical moniker AMAARA. Released Friday, the collection is classic-era dream pop at its core, drawing influence from jazz, R&B and folk music with reverb drenched guitars, soaring synths, layered vocal harmonies and expansive percussion. Early singles "New Love's Mortal Coil" and "Bright Lights" earned acclaim from GLAAD, FEMMUSIC, Full Time Aesthetic, AudioFuzz, Ghettoblaster Magazine, and more.
E.S.P. (Engineered Society Project) Lands 2023 European Fall Tour & Releases Epic New Music Video
Mindsnap Music & Popkillazz Presents announces that Mindsnap/Combat recording artist, Engineered Society Project (ESP), will embark on a 4 country, 10 show debut European Tour. All shows will be performed with Lord Bishop Rocks!
"We are excited to have ESP go to Europe and bring their special brand of metal to all the loyal music fans over seas. We're especially thankful to also have LORD BISHOP ROCKS performing & joining ESP on all shows on this tour as well," says Christian F. Lawrence, CEO Mindsnap Music.
Dark Remedy Releases New Single "Now Or Never" + Official Music Video
Ready to seize the moment when opportunity knocks? How far would you go for the deal of a lifetime? A timeless message of sacrifice, accompanied by infectious melodies and powerful riffs that will leave you hooked! Introducing "Now Or Never," Dark Remedy's anticipated third single of 2023, featuring Grammy nominated drummer Paul Crosby from Saliva! Following the success of their previous releases, reaching impressive positions on the SMR chart, Dark Remedy is ready to make an even bigger impact.
BOOZEWA Release Video For "Maybe I'm A Bird"
BOOZEWA is back and BOOZEWA-ier than ever! The basement dwelling sludgy punk outfit have crawled up from the underground to reveal their first single as the fully realized vision of BOOZEWA. Done in a studio, not the basement! "Maybe I'm A Bird" retains the low-fi vibes BOOZEWA is known for and is a chantable, danceable, fuzzy good ol' time!
CARNATION Unleashes Music Video for Pummeling New Song, "Maruta"
The track dives deep into the horrors of Japanese Unit 731, also known as the Manshu Detachment 731. The covert biological and chemical warfare unit routinely conducted tests on people who were dehumanized and internally referred to as "logs" (or "Maruta," in Japanese).