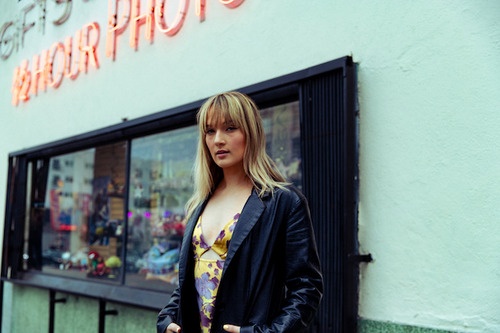 @skopemag news – friday – july 4, 2023 @ 12 pm est
https://www.facebook.com/SkopeMag/
https://twitter.com/skopemag
https://www.youtube.com/@skopetv2
https://www.instagram.com/skopemag/
APP – Apple iTunes –
https://itunes.apple.com/app/id1465224822?mt=8
@skopemag APP – Google / Android –
https://play.google.com/store/apps/details?id=hr.apps.n207414718
Support @skopemag –
https://www.paypal.com/donate/?hosted_button_id=3APKAKT8K6ETW
Kool & the Gang – First To Receive The Star In Youngstown (OH) Walk Of Fame
A celebration of good times and great honors had taken place on Saturday, July 1st, 2023, for Grammy legends Kool & the Gang as the city of Youngstown Ohio unveiled the very first star saluting the funk greats on the Youngstown Walk of Fame.
Band co-founder/leader Robert "Kool" Bell and his younger brother the late Ronald Khalis Bayyan Bell are Youngstown natives who moved to New Jersey in 1960. The Bell brothers formed their first band, the Jazziacs, four years later – which later became Kool & the Gang in 1968.
Slye Releases Music Video for Intimate Neo-soul single 'In And Out'
The music video is a series of moments between two lovers as they move in between being in and out of the present. It's about those moments shared and those intimate actions that say wordlessly 'I am here with you'.
New Video Clip from Beyond This Earth!
Greetings from Livadia city (Greece) and the heavy rock / metal band "Beyond This Earth"!
Our first video clip from our new, upcoming record has just been released and we'd love it if you included it in your news feed!
OUT NOW: TC Superstar Releases "Forever" | Second Single From Upcoming Album 'Static Dynamic'
Austin-based Indie Pop group TC Superstar share their newest single "Forever" on June 30 via Flyer Club Records. Following "Some Nights," the groovy Dance Pop song "Forever" is the second release taken from TC Superstar's forthcoming album Static Dynamic.
The Lady Behind The LaTonya MeChelle Experience
As we venture into another month filled with opportunities for growth and inspiration, we're thrilled to spotlight a truly extraordinary individual who wears many hats with grace and expertise — LaTonya MeChelle. LaTonya is the dynamic force behind latonyamechelle.com, our platform that's transforming lives and perspectives.
A multifaceted personality, LaTonya wonderfully balances her roles as an inspirational speaker, media personality, and a love coach. She is a beacon of motivation, dispensing wisdom through her stirring speeches, engaging media appearances, and insightful coaching sessions. Her comprehensive approach towards personal development and empowerment is what makes latonyamechelle.com a treasure trove of inspiration and learning.
KEE'AHN & EMMA DONOVAN DROP FIRST SINGLE 'TAKE NO MORE' FROM 'SINGING OUR FUTURES' COMPILATION
As NAIDOC week begins and we celebrate our Indigenous culture and people, we are so proud to be able to share with you the stunning debut single from the Archie Roach Foundation 'Singing Our Futures' program spotlighting First Nations artists, Take No More a collaboration by North Queensland rising star Kee'ahn and highly celebrated, ARIA award nominated Indigenous singer Emma Donovan. Inspired by Mavis Staples, Aretha Franklin and more, the soulful reggae Take No More is a First Nations anthem of power, truth and resistance, celebrating how the leaders and elders across the generations who have stood strong against ongoing challenges so that the future generations hopefully won't have to.
Mumble Tide share new single 'Kindest' | Out now via Nothing Fancy
Mumble Tide, the Bristol-based duo of Gina Leonard and Ryan Rogers, return today with a brand-new single. 'Kindest' is out now via Nothing Fancy.
Neo-soul artist Megzz releases empowering R&B anthem 'Boys Will Be Boys'
Megzz' newest single 'Boys Will Be Boys (BWBB)' is a dark yet empowering R&B anthem about female empowerment, misogyny and revenge. The song plays on the well-known problematic phrase "boys will be boys", with Megzz expressing her frustrations and anger and using the track as an opportunity to give the power back to women. Taking inspiration from artists such as Jorja Smith, Kiana Lede and Mahalia, the single showcases Megzz raw talent, her vocals taking centre stage throughout the 3-minute-long track.
Erin K releases gorgeous new album 'Sink to Swim'!
With a growing audience of over 3 million streams on Spotify, following the fruitful collaboration on 2019s I Need Sound, the American-born London-resident musician Erin Kleh has continued her work with co-producer Kristofer Harris (Belle & Sebastian, Ghostpoet) and recorded new album Sink to Swim at his Squarehead Studios in Kent.
"If I were to find a consistent theme throughout most of these songs I would say many of them touch on dreaming or hoping for some place better", says Erin. "They are about making changes and taking risks, hence the title".
Don't Miss Nargathrond's Music Video For "Deep In The Forest" feat. Iyes Keen
Horror metalware discovery Nargathrond invites you once again into his enigmatic world through the chilling video for "Deep In The Forest." This track, taken from their latest album "Killing Season" released via Wormholedeath, showcases an enticing blend of 80's synth vibes infused with gripping metal riffs, accompanied by the haunting and mesmerizing vocals of Ives Keen.
A.I. Music: Swedish Record Label Snafu Records Using A.I. To Invest In The Best Human Talent
Amid the discourse surrounding generative A.I. and the potential negative impact it could have on creators, Swedish innovators Snafu Records are using A.I., not to replace human artists but to identify, uplift, and invest in them.
Now, it is announcing a $7 million round of funding in equity and credit. The round was led by Pophouse Entertainment and also brought along renowned music manager Marc Jordan through his investment fund Blue Amber Investments, multi-platinum artist LP, Supercell co-founder Mikko Kodisoja, and Danish VC firm Blackwood Ventures. This round serves as validation of the success of Snafu Record's existing label, and excitement for its newly launched SongFund.
Grime Originals x President T x Tinchy Stryder – Have A Go
As they continue to tease their forthcoming album 'G.O.T.A Volume 1' that's set to drop this summer, Grime Originals (Sharky Major, CEO) have called one of the scenes biggest and most accomplished, Tinchy Stryder, alongside Grime legend President T for their latest unmissable drop, 'Have A Go'.
The Guru Guru Reveal Video For New Single 'Saint-Tropez' Released 4th July 2023
Belgian alt-rock band The Guru Guru are pleased to reveal the official video for their tense, melodic new single 'Saint-Tropez' which is released on 4th July 2023 on all good streaming services.
SLANEY BAY announce 'Why Does Love Mean Loss?' EP & share new single 'EST' | out today
South West London risers Slaney Bay announce forthcoming EP 'Why Does Love Mean Loss?', set for release September 29th, and share lead single 'EST' (video here), out today (July 4th).
Fresh from a manic few months on the festival circuit, including widely-acclaimed slots at The Great Escape, Gold Sounds and Dot To Dot, the thrilling trio have also just completed a support run alongside fellow indie favourites Coach Party (previous supports include Sinead O'Brien, Bleach Lab & Low Hummer), with their accomplished live show amplifying their already glittering potential.
MERA BHAI collabs with Toronto painter HATECOPY on new EP
Mera Bhai reveals a collaboration with Toronto based Pop-Art painter Hatecopy (aka Maria Qamar). The resulting EP A Phool In Love is out July 13th via Morning Raga Records. Limited edition hand numbered Splatter Vinyl are available exclusively on preorder until July 6th via Diggers Factory.
Gretta Ray shares "America Forever" with Maisie Peters & Carols Ades, new album Positive Spin out August
Gretta Ray today releases new track 'America Forever' (with Maisie Peters & Carol Ades), lifted from her forthcoming album Positive Spin, a pure pop project that comes to you bathed in golden light, a hazy sunset of love and heartbreak, growth and understanding… a project full of beautiful moments of classic and emotive pop set for release on August 18 and available for pre-order now.
Sola shares sultry single "Heat" + captivating visuals
London-based multi-instrumentalist/producer/vocalist Sola, shares brand new sultry sizzler 'Heat' dropping with a steamy video, out now via Jamz Supernova's label Future Bounce.
Written and produced with Haich Ber Na in 2020, Sola's vision was to produce something fun, but also sultry and seductive. Lyrically, the song is about chasing cheap thrills and temporary highs. Something that makes you feel good, but leaves you longing for more. 'Heat' is the third single to be released from Sola's upcoming Warped Soul Mixtape, due for release September 8th.
EMILE: new album announced on Heavy Psych Sounds Records
Danish psych-folk songwriter EMILE (also frontman of The Sonic Dawn) announces the release of his sophomore album "Spirit" this September 29th on Heavy Psych Sounds Records, and presents a soulful first single with "Circles" today via It's Psychedelic Baby Magazine.
Danish-French singer and songwriter EMILE is also known for fronting Copenhagen acid rock band The Sonic Dawn. On his new solo effort "Spirit", Emile unfolds a new and exciting side of his songwriting: each song ebbs and flows effortlessly with a great sense of purpose always centered around his voice and masterful acoustic guitar playing.
Ready for broadcast… Hips Don't Lie from internationally renowned duo The Remix Factory featuring Fatman Scoop, Angelo Flow & Anjii Cii
The Remix Factory is a two-man show formed by international artists and record producers Delakwiz and Don Dante.
The duo empowers dance, passion, and love though their gift of dance music. Their musical style incorporates a wide spectrum of club elements, both contemporary and retro, with rinse and repeat vocal arrangements. If you love timeless melodies, bouncy baselines, and catchy rhythms, you have got to listen to The Remix Factory's output.
LAURAN HIBBERD releases brand new single 'Honda Civic' | out now via VIRGIN MUSIC
Isle Of Wight power pop expert Lauran Hibberd shares blistering new effort 'Honda Civic', out today (July 4th) via Virgin Music.
"I would like to start by saying no other car manufacturers were hurt during this process", Hibberd explains. "'Honda Civic' is a middle finger to anyone I've ever dated, anyone I've ever thought about dating, and anyone that I potentially ever will date in the future. This song feels like a heavy, well landed jump back into releasing music after putting out my debut record 'Garageband Superstar' last year. Everyone always says this, but I actually mean it. I'm writing the best songs I've ever written right now. I feel different. I hope people listen to 'Honda Civic' and feel stronger, almost like biting the finger off of your dentist kind of strong".
CREEDENCE CLEARWATER REVIVAL tribute album announced on Ripple Music
Revival tribute album "Burn on the Bayou", featuring 32 bands of the Californian heavy label's roster. Listen to the first single with a rocking rendition of "Fortunate Son" by US stoner metallers Bone Church now!
Set for a December 3rd release, "Burn on the Bayou: A Heavy Underground Tribute to Creedence Clearwater Revival" will be released in 3xLP format for a total of 29 songs and 3 bonus tracks. The album features covers by Ripple Music bands JPT Scare Band, War Cloud, KIND, Great Electric Quest, High Priestess, Kabbalah, Stonebirds, Thunder Horse, Void Vator, Cities of Mars, Kyle Shutt (The Sword) and many more.