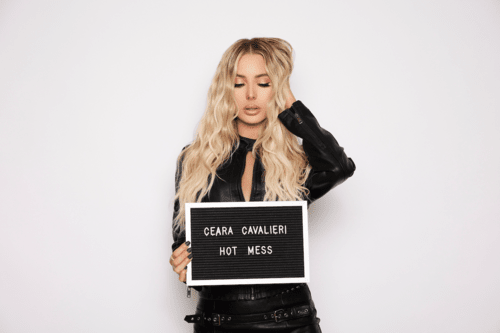 @skopemag news – saturday – july 1, 2023 @ 10 am est
https://www.facebook.com/SkopeMag/
https://twitter.com/skopemag
https://www.youtube.com/@skopetv2
https://www.instagram.com/skopemag/
APP – Apple iTunes –
https://itunes.apple.com/app/id1465224822?mt=8
@skopemag APP – Google / Android –
https://play.google.com/store/apps/details?id=hr.apps.n207414718
Support @skopemag –
https://www.paypal.com/donate/?hosted_button_id=3APKAKT8K6ETW
Edie Yvonne Drops Pensive New Single "In the Rain"
Emerging indie pop sensation Edie Yvonne has released her latest single, "In the Rain." Faced with raw vulnerability and introspection, Edie wrote "In the Rain" while trying to process a painful moment of conflict with someone close to her heart. "In the Rain" is now available to stream or download on digital music platforms worldwide.
ASTN ANNOUNCES 'WHERE DO WE GO FROM HERE?' EP WITH NEW SINGLE "ON SCHEDULE"
With an earworm chorus that's pop, and a sound that's spotlit by ASTN's silky vocal harmonies, "On Schedule" has all the makings of a big hit. It's the perfect blend of intoxicating vibes and affection that leaves room for his voice to dip in and out of a dreamy loop. The singer-songwriter gracefully glides atop the record, delivering focused lines like "Never fails, you always right on schedule" that fold into a natural groove.
Jon Wiilde Lights up the Summer with 'High More Often' EP and Infectious Track "Not Another Summer Jam"
Billboard-charting singer/songwriter New Alt Pop Single
Monica Releases New Single + Music Video for "Letters" Today!
Multi-platinum 25-million-plus selling Grammy Award-winning singer, songwriter, philanthropist, entrepreneur, and actress Monica releases her intimate and sultry new single "Letters" today via Monica's label MonDeenise Music. The song is the latest from her forthcoming R&B album Trenches due out 2023 and was written by Monica along with Grammy Award-winning songwriter Tasha Catour (Tinashe, Lecrae), Ciara, Brian (Killah B) Bates (Usher, Ariana Grande, Seven Streeter) and Alicia Renee Williams (Rihanna) and produced by Catour and Dana Johnson (Indie.Arie, Avery Sunshine). "Letters" is being released today with a stunning music video directed by Richard Selvi from Swiss Made Entertainment, the award winning creative and production studio responsible for numerous Lil Nas X visuals as well as Eminem ft. 50 Cent's "Is This Love '09." The compelling clip features Monica with The Game in a confessional new video.
LEVENT GEIGER SHARES NEW SINGLE "LOST"
With his new single "Lost," Levent Geiger further solidifies his position as one of the most promising up-and-coming acts in international pop music. "Lost" is a melancholic and melodic pop tune with a smooth indie touch. It's a song about a love that persists even when everything seems to be over.
Zimbabwean Death Metal Project NUCLEAR WINTER Release New Single "The Glimmering Landscape"
Zimbabwe's NUCLEAR WINTER, the death metal project of Gary Stautmeister have revealed "The Glimmering Landscape". The song is the first single from the upcoming album Seagrave which will be released on July 21, 2023 via MMD Records.
FW: For Skope: Alok label's veterans Bhaskar & Kohen take up the reins of "CONTROVERSIA vol. 010" with 6 exclusive tracks (out now)
TONE STITH RELEASES NEW SINGLE AND VISUALIZER "GIRLS LIKE YOU"
Today, rising R&B singer, songwriter, producer and multi-instrumentalist Tone Stith shares his smooth new single and visualizer "Girls Like You" via RCA Records – click here to listen.
Carefree Pop Rock Anthem: Empowering Artist Spotify Favorite
Ceara Cavalieri has received acclaim from the likes of Ones to Watch, Wonderland, LA Weekly and more. Her music has been added to popular Spotify playlists SALT, Fresh Finds and Teen Beats among others. Thanks for your consideration,
AMERICAN INK Debuts Indie-Pop-Punk Release "What I See, What People See"
American Ink somehow successfully manages to stay relatable while creating trendy, yet nostalgic, music". What I See, What People See, is the next chapter in the band's catalog, which sees them creating music further on their own terms. Their latest single from the release, "Synecdoche," is a perfect first glimpse into the world of American Ink. With swirling guitars, strong and shout-out-loud vocals, the track is filled with a hypnotic rhythm section that helps to set the tone for the further release.
LOS HARMÓNICOS Y MOFFA SE UNEN PARA LANZAR "X RAY"
Los Harmónicos, el dinámico dúo musical compuesto por Gabriel Lebron y Audberto Duprey, se prepara para sorprender al mundo con el lanzamiento de su nuevo sencillo "X Ray". En esta emocionante colaboración, se unen al talentoso compositor Moffa para ofrecer una fusión única de estilos y sonidos que promete cautivar a los amantes de la música.
Edie Yvonne Searches for Internal Peace Amongst Emotional Unrest
Emerging indie pop sensation Edie Yvonne has released her latest single, "In the Rain." Faced with raw vulnerability and introspection, Edie wrote "In the Rain" while trying to process a painful moment of conflict with someone close to her heart. Set amongst a bittersweet melody, "In the Rain" masterfully captures the experience of working through a myriad of emotions. Offering an intimate window into her mind, Edie Yvonne said she "wrote the song on a night during a loud storm in LA while trying to sit with the hurt and calm down the pain." Visit her website at EdieYvonne.com/music.
LIBIANCA SHARES STUNNING VIDEO FOR NEW SINGLE "JAH"
Long Beach Dub Allstars Release New Album and Preacha Music Video
Long Beach Dub Allstars, the influential reggae-rock pioneers, have returned with their brand new album "Echo Mountain High" on Skunk Record/Regime Music Group. The album is available now on digital music platforms and features collaborations with esteemed artists such as Chris Dowd (Fishbone), Devin Morrison (Expanders/Man Like Devin), Jesse Wagner (Aggrolites), and Philieano (Doobie Raider).
Creed Fisher Unveils Compelling Music Video for "Lowdown & Lonesome" Showcasing Life on the Road for a Touring Musician
Country music outlaw Creed Fisher is once again making waves with his new music video for the heartfelt and introspective track "Lowdown & Lonesome." Directed by the talented Giovanne Gotay from Gotay Entertainment, the video offers viewers a glimpse into the realities of life on the road for a touring musician and the emotions that unfold when the show comes to an end.
[Video] Lord Willin & Timothyzic – Feel Like Memphis prod. by Mularz
Polska meets USA for a special tribute to the legendary Tennessee hip-hop crew "Three Six Mafia." Providence, RI staple Lord Willin connects with Timothyzic (Poland) for this genre bending heater "Feel Like Memphis" prod. by Mularz. Visuals shot by Alink Multimedia. Out now on all platforms!
Billboard Charting Singer-Songwriter Paris Paloma Finds Closure in Enchanting New Single "yeti"
Guided by her captivating vocals and lyrical prowess, Paris takes listeners on an emotive journey through the complexities of human connection. "'yeti' is about the quiet, healing realization that comes with giving oneself closure after a relationship; when you've moved through a period of intense intertwinement – almost obsession – with another, and what feels like the vast chasm of time and space between that passion, and the point of indifference towards them that is reached in the healed-over aftermath. It's not a spiteful, false indifference, nor a bitter apathy, but a breathing-out of sorts, when those feelings let themselves out quietly in the night, without saying goodbye or marking the day. The gentle accompanying vocals from Ben Cramer of Old Sea Brigade completes the presence of both parties, who share in this realization, so these two people become eerily connected in their acceptance of how far apart they have grown," elaborates Paris.
Rising Singer-Songwriter Ryan Brown Takes Us on an Emotional Ride with Stunning New Single "Carousel"
At the young age of 17 years old, rising pop-star Ryan Brown has proven to be an old soul as she writes authentically about the highs and lows of teenage life. "Carousel" is an upbeat tune all about Ryan's unique perspective on relationships. To Ryan, a good relationship is one that can endure ups and downs. The single artistically illustrates the whirlwind of emotions and excitement that comes with entering a new relationship, followed by the rude reminder that eventually every ride has its end.
Emerging Country Music Artist Rob Wolf Releases Sentimental Hometown Tribute, "Banks of the Yellowstone"
"Banks of the Yellowstone" is a deep and personal song for Rob Wolf, a homage to his hometown in Montana, a sleepy town that lies alongside the banks of the Yellowstone River. Living life in a small town, almost everyone becomes friendly with each other. Wolf's hometown is no different. From the church to the grocery store to the post office, it's just like the theme song from Cheers; everyone knows his name. After moving to Nashville, lonely and missing everyone and everything back home, he found inspiration for the song. It's Wolf's acknowledgment to the people back in Montana and a bit of a pep talk for himself. No matter where he is in life, he will always find his way "back to that little town on the banks of the Yellowstone."
Atlanta Dream Pop Artist BATHE ALONE Shares New Single "Missionary Ridge"; Double EP Out 8/04    
Atlanta dream pop artist Bathe Alone shares her ethereal new single, "Missionary Ridge," along with the haunting official video. It is the last offering from their upcoming double EP, Fall With The Lights Down (Velma) & (Louise), that will be released on August 4th. She adds, "This is one of my favorite songs on the record. It's all total nostalgia, taking me back to my grandparent's house in Chattanooga. Some of my memories growing up there were of such mundane things, but as I grow older, I've realized how important those memories are. My hope with this song was to pay tribute to that place and those times that feel so far away now. I worked with some close friends, Nic Huey and Paula Harding, to create a video that sort of captures the feeling of looking back on those memories as an adult."
KK'S PRIEST, Featuring Former Judas Priest Members K.K. Downing and Tim "Ripper" Owens, Announces New Album Details
On the blazing heels of their highly-lauded 2021 debut album, Sermons Of The Sinner – which debuted within the Top 20 on charts in the United States, the UK, Germany, Sweden, Finland and more – KK'S PRIEST return to sin again with their savage sophomore offering, The Sinner Rides Again, out September 29, 2023 via their new label home, Austrian rock and metal empire Napalm Records.
Sensko & Wildstorm – Abyss (Feature Consideration)
Letón Pé Releases Cosmic Merengue "Rojo Rubí (Rompiendo La Cadera)"
Dominican singer-songwriter, actress, and Latin music's new powerhouse, Letón Pé, introduces her latest single "Rojo Rubí (Rompiendo La Cadera)," which is also the title of her forthcoming EP, Rojo Rubí, out this summer via Mishu Music. According to the songstress, this track led her to be daring with her music and take on a different approach to what she had previously been recording.
Adam Lambert And Sigala Release Three-Song EP
"You Make Me Feel (Mighty Real)" is a modernized tribute honoring LGBTQ+ trailblazer Sylvester celebrating self, freedom and unity. Upon the single's release, Billboard applauded the track saying, "…Lambert's falsetto stylings fit perfectly with the song, nailing each note of the track, but never aiming to emulate the late star — rather, he honors his legacy with this dedicated cover" while Queerty shared "the trailblazing rockstar's signature powerful vocals breathe new life into this disco banger, reflecting the essence of Pride itself: honoring those who came before us and fearlessly pushing forward toward the future."
OLIVIA DEAN'S DEBUT ALBUM MESSY OUT NOW
Of the making of Messy, Olivia shares: "Going into making the record, I'd just done this 'Growth' project. And for ages, I was like, well, my debut album needs to be what I've grown into, I need to have the answer. And that really confused me for a while. Then I realized, I'm always going to be growing. So this doesn't have to be a destination, it's just where I'm at now… It's funny because I think it's the most fine-tuned I've got my sound to be, but also the most carefree I've been in actually making music… some of it's quite vulnerable but it was just made out of pure fun and joy and unbotheredness."