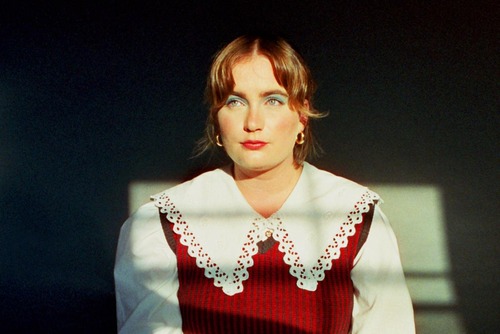 @skopemag news – wednesday – june 28, 2023 @ 11 pm est
https://www.facebook.com/SkopeMag/
https://twitter.com/skopemag
https://www.youtube.com/@skopetv2
https://www.instagram.com/skopemag/
APP – Apple iTunes –
https://itunes.apple.com/app/id1465224822?mt=8
@skopemag APP – Google / Android –
https://play.google.com/store/apps/details?id=hr.apps.n207414718
Support @skopemag –
https://www.paypal.com/donate/?hosted_button_id=3APKAKT8K6ETW
PHASERS ENGAGE Release New Single, "Awoken Intelligence"!
Electronic Rock band PHASERS ENGAGE has released their new single, "Awoken Intelligence." Fusing bouncy synths with infectious guitar rhythms and energetic percussion, "Awoken Intelligence" is off of the quartet's debut album, Departure Initiated!
CYDNEE WITH A C RELEASES PLAYFUL NEW MUSIC VIDEO FOR "DON'T WE ALWAYS"
Boasting glistening keys, hypnotizing drum-and-bass treatments, and even a whimsical interpolation of Joni Mitchell's "Big Yellow Taxi", "Don't We Always" expands on the imaginative universe within Confessions of a Fangirl. In the accompanying music video directed/produced by Red Fox Productions, Cydnee's light-hearted humor is fully realized as she performs at a shiny lounge for an audience full of stuffed animals. From dancing and sharing drinks to playing Nintendo games with her assorted stuffed animal comrades, Cydnee effortlessly highlights the most essential part of being a Fan Girl: being a part of a community.
CACHE: Toilet Ov Hell Streams Eponymous Debut EP From Minneapolis Doom/Hardcore Punk Band Ahead Of Its Independent Release This Friday
Formed in 2019 and reformed in 2022 (pandemic woes in between), CACHE is a five-piece band from Minneapolis featuring members of current acts Serac, Blue Ox, Dana Sterling, and Kaldeket. Members have also previously played in bands such as Aziza, Morality Crisis, Maeth, and Saginaw. The output of CACHE is what you get when a sludge metal band steers away from the doom and gloom and writes a punch-drunk rock and roll record.
Pop-Rock Trio senses Debut "gonna make sure" Music Video
LA-based trio senses unveil the official music video for their addictive pop-rock single "gonna make sure," out everywhere today. Directed by Erik Rojas (Big Time Rush, Waterparks, Jessie J) the video follows frontwoman Madison Taylor to band practice with her girlfriend, who appears to be fallen, taking the lyric "gonna make sure you're dying inside" to a literal sense.
Crystal Fighters Return With Brand-New Track, "Manifest", Their First New Music Since 2019
Crystal Fighters, the part British and part Basque, part old and part new, part pop and part traditional band have today shared a new track, "Manifest", their first new music since 2019's Gaia and Friends album.
Katy J Pearson Shares New Version of "Willow's Song" (ft Broadside Hacks) / Announces 9-Track EP Out via Heavenly
Katy J Pearson has today shared a re-recorded version of "Willow's Song" featuring London folk collective Broadside Hacks. Originally featured on her acclaimed album, Sound Of The Morning, released on Heavenly Recordings in July 2022, this updated cover of Paul Giovanni's song from the soundtrack to the 1973 cult film The Wicker Man produced by Balazs Altsach features on a forthcoming EP which includes new versions of some of the film's most memorable music.
HOZIER SITS DOWN WITH ZACH SANG TO DISCUSS FORTHCOMING ALBUM 'UNREAL UNEARTH'
GORGON CITY ANNOUNCE HIGHLY ANTICIPATED ALBUM 'SALVATION', RELEASING JULY 21ST VIA ASTRALWERKS
Alongside the album announce, a rousing new single "Lost & Found" featuring DRAMA, releases today. Offering an exciting glimpse of their upcoming LP, "Lost & Found" is a blissful house anthem centered around a driving synth bassline and sumptuous vocal melodies from DRAMA. With sparse piano breakdowns and a steadily building groove, the track is an emotive and beautifully crafted slow-burner from the UK dance duo – listen here. Having previously worked together on "You've Done Enough," Gorgon City and DRAMA are back and better than ever, proving themselves power collaborators.
Chicago's Heavy Rock Mainstays SOiL Pack A Punch With RESTORATION, Featuring Smash Single, "HALO" And All-New Recordings Of Their Hardest Hits
A standout addition to this compilation is the song, "The Lesser Man," which originally appeared on 2009's Picture Perfect with SOiL's second vocalist, AJ Cavalier. The song ended up blowing up to become a top 20 radio hit on both mainstream and active rock. Restoration's re-recording of the song features original SOiL vocalist, Ryan McCombs, breathing new life into the chart-topping anthem. "Ryan's vocals add a new twist and direction to the song. It truly gives it a breath of fresh air," declares SOiL bassist, Tim King.
TA THOMAS DEBUTS NEW SINGLE AND VIDEO "W.I.A (WHERE I'M AT)"
Told from the viewpoint of TA himself, the track and video portray the ongoing struggle within the relationship from the man's point of view. Vividly in color, the video was directed by Robin Burke and serves as the next chapter of TA's narrative, which will be carried throughout each video.
Amanda Stewart Releases "Barn Crazy" with Official Music Video
RISING BRONX HEAVYWEIGHT SHA GZ UNLEASHES "LEAVE IT AT THAT" OUT TODAY
Sha Gz immerses listeners into his insular world with hypnotic flows and a taste of room-enveloping sonics. Coming through with the latest missile from his forthcoming project, Sha shares "Leave It At That", his latest effort. Built around a swirling hard-hitting melody and an energetic drill flow "Leave It At That" finds Sha Gz sliding between wobbly 808's and skittering snares. Though the words are boastful, Sha Gz delivers his rhymes in a staggering croak, indicating the deep-seated pain that informs his worldview.
Pressing Strings Releases New Single "Carousel" // New Album '…And I For You' Out July 14
"'Carousel' has been a staple of Pressing Strings sets for quite a few years now," shares lead guitarist and vocalist Jordan Sokel. "We usually place the song into the middle of the set to get the audience bobbing their heads because it just has a cool vibe. It's got a deep swampy funk to it that all three of us can really dig into. It's one of the first songs I show people when they ask how our band sounds. This version that we decided to put on this new album is a performance that I'm really proud of. It's 100% live with no overdubs and the rhythm section swings really nicely."
My Favorite Color Finds Love in a Gray "Nissan" in Latest Video
My Favorite Color processes his feelings about love, life, and the rap game through his abstract and stylish bars. Slowing things down as he searches for a real love, My Favorite Color shares "Nissan," the second video from his recently released "car pack" single. Ambling along like a beat-up sedan, "Nissan" swells with a gauzy, synth-filled atmosphere. The young rapper provides tuneful hooks and laidback flows that fit the song's laid back atmosphere, describing a deep and loving relationship built on on mutual support and the hope for a better future: "When I'm not with you I'm missing the show/Where's the remote?/When I'm not with you I don't even know/Which way do I go?" he spits. The song provides the flipside of "car pack" single "Pink Lac," a materialistic and effortlessly fly fantasy.
The Wisconaut ignites himself in the "Can't Kill A Cowboy" official video
Arkells Release New Single & Music Video For Skin; LP Laundry Pile out September 21st!
Featuring a timeless summertime chorus with big harmonies and acoustic guitars, "Skin" is a modern take on a classic Americana sound, and ushers in Arkells' latest sing-a-long, which is soon to be a live stand-out. "Skin is about choosing to love more purposefully, about finding meaning in the hard stuff," says frontman Max Kerman. "It's about coming to the understanding that the best and deepest relationships are far beyond what we experience on the surface."
Leon Creek Shares "High Hopes" Single + Video via The Bluegrass Situation
During the fall of 2021, Los Angeles three-piece Leon Creek (singer-songwriter Chris Pierce of War & Pierce, producer Erik Janson of Wilding and Left Field Messiah, and Matthew Stevens) shared their debut record entitled Far From Broken (via Mezcal Road Records), preceded by a handful of stellar singles that exhibited their modernized and uplifting approach to Americana, Blues, and Roots music.
DUST PROPHET Release Video For "Dear Mrs. Budd"
Stoner and doom metal trio DUST PROPHET have released a video for their song "Dear Mrs. Budd". The song is from their album One Last Look Upon the Sky which was recently released.
The band comments:
"This is about Albert Fish, AKA The Gray Man. More specifically it's about his abduction and murder of Grace Budd. The crime is horrific and it makes my heart break for her parents."
Pi'erre Bourne is Brooklyn's Sossiest Ice Cream Man in "NY In June"
GRAMMY Award winning producer/rapper and SossHouse CEO Pi'erre Bourne shares "NY In June," his brand new music video. The new video arrives as Pi'erre prepares to take the stage at The Hulu Theater at Madison Square Garden tonight, in support of Don Toliver.
Singer-Songwriter Aaron Marlowe Releases New Single "Heroes"
Singer-songwriter and guitarist Aaron Marlowe has just released an exciting new video to go along with his single "Heroes." A song about broken promises, Aaron portrays the struggle of being let down and hoping to trust others again. With the opening lyrics, "Teenage girl of only sixteen/Looks at all her old memories/Thinks all she has seen/Are promises broken," the video reveals a young woman sitting on the couch, holding back tears. Reminiscent of young Johnny Cash and 80's classic rock, the video goes back and forth between the woman and Aaron narrating the story, singing and playing guitar in black and white with dark sunglasses on. The black and white filter is clearly purposeful as it demonstrates the way color can be stripped from our world when promises are broken and hope is diminished.
hurt season Shares "godsend" Single + Video
NandoSTL Releases Visual For "On Errthang" Feat. Nelly Today
In the visualizer, we see a meticulously animated NandoSTL cruising the streets of ST. Louis with hometown hero, Nelly. Nelly is joined by Tpain, Young Cash and Bleu as featured artists on Nando's debut offering. Continuing to highlight themes of mental health throughout his music, on "On Errthang" Nando shares commentary of the internal tug-of-war that's encountered when overcoming the struggles and obstacles life throws your way, underscored by lyrics like: "Why they keep on lookin' us over? Like Ion do great shit. Like Ion go ape shit. On everything."
R.E.M.'s New Video for "Strange Currencies (Remix)" in Partnership with FX's 'The Bear'
R.E.M.'s music is featured prominently throughout Season 2 of the award-winning hit series, available now exclusively on Hulu.
Alt-rock pioneers R.E.M. and the team behind FX's critically acclaimed, award-winning hit series The Bear have partnered to release a full-length music video for "Strange Currencies (Remix)":
Oscar Lang New Single "On God" – Out Now
Multi-instrumentalist, songwriter, and producer Oscar Lang has released his new single "On God," the fourth track to be taken from his upcoming sophomore album Look Now, out July 21 via Dirty Hit. One of his most intimate and deeply personal songs thus far, "On God" draws the loss of his mother when he was young and how he continues to persevere through her absence in his life, honoring her memory through his music. Haunting and teeming with emotion, the track arrives alongside a stunning live performance video filmed in an ornate cathedral with resounding acoustics.
New Release from Patrick Mayberry "Lead On Good Shepherd" On Centricity Music
The surprise smash of Momentum 2023 roars into summer with all the energy and fun you could possibly want. There's not much else to say about this one…it's just a flippin' blast!
The Smashing Pumpkins Share Official Music Video For 'Spellbinding." North American THE WORLD IS A VAMPIRE TOUR Starts July
Today, The Smashing Pumpkins shared the official music video for 'Spellbinding,' taken from their critically acclaimed trilogy albumATUM. Directed by Kevin Kerslake, who previously directed videos for the band (Cherub Rock and I Am One), worked closely with Billy Corgan, Jimmy Chamberlin, James Iha and Jeff Schroeder to create digital avatars of themselves, existing within an other-worldly fictional universe that is ATUM, created by front man and founder Billy Corgan.
Splash House Reveals Artist Lineups for August 2023 Double Weekenders
Today, Splash House has announced the August lineups for its 10 Year Anniversary Season. Over the last decade, Splash House has continually redefined the summer festival, fostering a boutique experience in the heart of Palm Springs with ahead of its time music curation and a devout fan community. Taking place August 11-13 & August 18-20, Splash House will celebrate its second consecutive triple weekender season and complete a monumental year for the brand.
Fresh off of a June edition that ignited Splash House's 10 year anniversary season, the August lineups continue to expand on the level of top tier electronic curation that makes the event a perennial favorite in the summer festival calendar.
Niall Horan Continues Vevo's Extended Play Franchise With Live Performance of "On A Night Like Tonight."
Vevo, the world's leading music video network, announces the launch of their new live performance series, "Extended Play," with a special performance of "On A Night Like Tonight" from Niall Horan's new album The Show. "On A Night Like Tonight" follows Niall's previous Extended Play performances of "You Could Start A Cult" and "Meltdown," as well as his 2019 studio performances of "Nice to Meet Ya" and "Put A Little Love On Me."
DARSOMBRA: Baltimore-Based Psychedelic Audiovisual Duo Announces Extensive Run Of North American Tour Dates As Dumesday Book 2xLP Nears August Release
Having just returned from several weeks of touring around the Great Lakes, Baltimore, Maryland-based audiovisual/psychedelic post-rock duo DARSOMBRA today announces their next venture – a massive run of North American tour dates for the Summer and Fall months – supporting the August release of their long-awaited new album, Dumesday Book.
JONO MANSON shares fall tour dates with Blues Traveler
June 28, 2023: A profoundly gifted writer, producer, and performer, roots rocker Jono Manson has announced that he'll be joining his old friends and musical colleagues Blues Traveler for their fall US dates. Manson will open the shows with a solo set, including material from his Blue Rose debut, Stars Enough To Guide Me. He'll also be joining the band onstage each evening. Stars Enough to Guide me includes a duet with Blues Traveler's John Popper, "No New Kind of Blue," a groove-heavy track that reunites Manson with his old pal; the two started out together in the late '80s/'90s NYC music scene that featured Joan Osborne, Blues Traveler, and others.
Jono Manson Orbits Sentimental Times on 'Stars Enough to Guide Me'
RISING MEMPHIS RAPPER A.R. THE MERMAID RELEASES MUSIC VIDEO FOR "SUKI" TODAY!
Wielding a sharp signature rasp, serving up scorching bars, and exerting a presence as overpoweringly magnetic as your favorite anime heroine, A.R. The Mermaid injects effusive and enigmatic energy into the culture. The Memphis-born native asserts herself as a fiery force with an inimitable and irresistible style. She honed her voice in church before auditioning for the R&B outfit Karma.