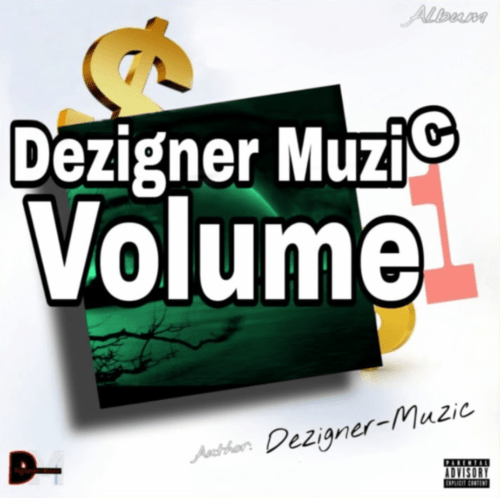 DEZIGNER MUZIC/ The Beginning:
Singer Song Writer and Performer, Romeo DEZIGNER MUZIC " Williams, was born in Manchester Jamaica. "DEZIGNER MUZIC " is born into a Jamaican family and raised within a small community named "Pepper" based in the parish of St Elizabeth, Jamaica, the exotic land of food and water.
"DEZIGNER MUZIC " attended B.B.Coke High School, were he discovered his love for music, on gravitating to his gift "DEZIGNER MUZIC " developed his craft using all different types of utilizes along the way, leading him to become the talented singer song writer he is today.
Once in Higher Education "DEZIGNER MUZIC " created a duo, named "JAHSTI", due to the popularity of fans the duo gained through-out the year, the duo scouted talent and grew into a group of four talented musicians, named the "CHARMSKWAD", leading the group to gain even more awareness and popularity. As they headed for the hills, CHARMSKWAD banked themselves an appearance on the largest talent competition platform in Jamaica known as "The Rising Star" the show is also aired via television.
After the performance due to public demand "CHARMSKWAD" landed themselves a performance tour accompanying "The Rising Star" on several shows through-out Jamaica.
Whilst touring "CHARMSKWAD" met Music Manager "Melissa Johnson", Melissa stayed with the Group for 3 years allowing her to connect with famous musicians along the way, such as: "Beres Hammond", "Cave man", "Saxon" and many more. The challenge the group faced was the initial investment, living within an urban area, supported with no finance at all, regardless of the struggle "CHARMSKWAD" and Melissa continued to push for years, however this eventually sent the group into separation.
NOT giving up is our "STAR" Singer Song Writer and Performer "DEZIGNER MUZIC " today "DEZIGNER MUZIC " has become a thriving Solo Artist and is currently releasing his music via all Major Platforms.
"DEZIGNER MUZIC " has a unique talent outside of music and after discovering it was impossible to make moves within music without financial strength, "DEZIGNER " turned his talent as a Fashion DEZIGNER into a business Est: 2010 the Clothing Label: Named "Dezigna Clothing Ent". Then with immediate effect "DEZIGNER MUZIC " close a major deal, gaining a contract to design clothing for the largest Music Record Label and Brand in Jamaica, "The Bounty Killer Alliance Group" when contacted the request of service was to include all the STARS on the Label, this step lifted the "Dezigna Clothing Brand" to higher heights and later led to the "BRAND" becoming the Stage name for "DEZIGNER MUZIC " the performer.
"DEZIGNER MUZIC " is a fan of history and reading, mostly engaging into stories from: "Martin Luther King", Marcus Garvey, Bob Marley, Peter Tosh, The Seven Steps of Success and more, all knowledge he portrays within his writing style.