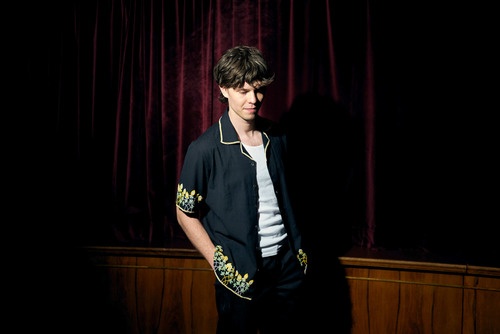 @skopemag news – tuesday – june 20, 2023 @ 6 am est
https://www.facebook.com/SkopeMag/
https://twitter.com/skopemag
https://www.youtube.com/@skopetv2
https://www.instagram.com/skopemag/
APP – Apple iTunes –
https://itunes.apple.com/app/id1465224822?mt=8
@skopemag APP – Google / Android –
https://play.google.com/store/apps/details?id=hr.apps.n207414718
Support @skopemag –
https://www.paypal.com/donate/?hosted_button_id=3APKAKT8K6ETW
New audio : Endemic Emerald 'Freedom' lifted from instrumental album 'Renegade Soul'
Producer Endemic Emerald has provided top-notch beats for many in the rap game over the years – notable names such as various members of the Boot Camp & Wu Tang camps, Tragedy Khadafi, Ill Bill, and Planet Asia. On 'Renegade Soul' he digs deep into his sounds to bring us his 1st instrumental album. The set features an array of soulful soundscapes, accompanied by a gritty undertone. The album moves through different moods, utilising a range of jazzy pianos, intense strings, and heavy basslines. Accompanied by soulful voices throughout a real edge is provided and makes 'Renegade soul' guaranteed head-nod material. The album will be available on 12″ Vinyl, Cassette & CD on June 30th, Via No Cure / Fat Beats / Ingrooves.
MUTUAL HOSTILITY: US death metallers premiere new single "Reality Lens"
Today, American death metallers MUTUAL HOSTILITY premiere the new single "Reality Lens" at MetalBite. Stream it HERE.
MUTUAL HOSTILITY will be releasing their new album, "Inhuman Anguish", on June 28th 2023 via Lethal Scissor Records, making it the band's debut to the label.
Debut LP "Can't Wait To Miss You" Impacting Now!
Lilting, longing, idiosyncratic, and infectious – indie folk artist Eugenia Riot explores the peaks and valleys of human existence with a self-examining pen and a captivating voice. Featuring Abby Gundersen (Phoebe Bridgers, Noah Gundersen) on strings, Eugenia Riot's debut album, Can't Wait To Miss You, is both gentle and fierce, playful and romantic – an engaging blend of folk, rock, and Americana.
Ready for broadcast… Like An Animal from alt/rock pioneers and Eurovision 2023 entrants Piqued Jacks
Piqued Jacks are pure energy. Alt/rock from Italy with an international appeal. With their latest single Like an Animal they represented San Marino at Eurovision Song Contest 2023.
Media Alert — The Future I Dream Of – "1946"
THE FUTURE I DREAM OF, Central CT – The highly anticipated single "1946" by The Future I Dream Of has come to full vision! "1946" promises to take you on a journey, filled with grand melodies and captivating lyrics. With its blend of skate/punk elements and modern sounds, "1946 "is a true masterpiece that will leave you wanting more. Don't miss out on this one-of-a-kind experience, as The Future I Dream Of cement their place as one of the most talented and innovative bands of our time. Listen to "1946" now and let the music take you on a journey through time!
WOODEN VEINS: Chilean melodic doom metallers premiere new album "Imploding Waves"
Chilean melodic doom metallers WOODEN VEINS will be releasing their new album, "Imploding Waves", on June 23rd 2023 via Ardua Music.
Cleanse Yourself with the "Imploding Waves" of Wooden Veins' Newest Melodically Despondent Record
FRESH MUSIC: Fusion Electronic Band KARMACODA SHARES 'Time Flies (E39 Spring Ahead Mix)' (FFO:Rüfüs Du Sol, Armand Van Helden, and Mark Knight)
CIRCE releases new single 'Glow (You Always Tell Me I Have This Glow')
London dark-pop artist Circe releases new single 'Glow (You Always Telling Me I Have This Glow') today as the latest taste of forthcoming new EP Drawing Wings From The Light – out July 19th.
She also announces a headline show at London's iconic Brixton venue The Windmill, on September 21st.
New single by Doeman & Trizz "TRIP TO THE LAnd"
"TRIP TO THE LAnd" is a single by Doeman & Trizz produced by Poetics. "Coming from Houston, I decided to drive to LA searching for inspiration. This records holds the truth that I was running out of money in LA and expressed it on this record" Doeman adds. Trizz continues "last year we a few shows in Texas and have been in contact since. It's only right he took a "TRIP TO THE LAnd" so I can show him how we do it on our side!".
MICKELSON — Reveals AI-assisted Video For: "Jump Off The Earth" || + Tour Dates This June/July
Back in Europe with a brand new single to his name – MICKELSON – returns with "Jump Off The Earth" this Summer.
Paired with an AI-assisted video (premiered today by Americana UK), the new single arrives ahead of a stretch of new shows across the UK + Ireland (listed below) and swiftly follows his warmly-received collaboration with XTC's Colin Moulding, "Only Grey Matter Boiling In My Head", from earlier this year.
American Rock n Roll Band Ten Ton Mojo Release New EP 'Rebel Heart Gypsy Soul' via Curtain Call Records on June 30th
American Rock n Roll band Ten Ton Mojo will release their new EP Rebel Heart Gypsy Soul via Curtain Call Records on June 30th. The EP was produced by Max Norman (Ozzy Osbourne, Megadeth).
AFTERMATH Release Official Music Video for Single ""SLAVeABLE (We're not your animals)" via Zoid Entertainment!
AFTERMATH released their highly anticipated new album, No Time to Waste via Zoid Entertainment/TLG/INgrooves on March 17, 2023. This marks the third album in a trilogy, and is a departure from the previous dark, concept album installment in the trilogy.
Big Freedia, Lil Wayne and Boyfriend join forces on "El Niño"
Freedia excited shared, "El Niño is about going hard in any storms that come in your life and conquering them! It's one of my favorite songs on this record, it features my longtime collaborator Boyfriend, and it's also my first collab with Lil Wayne, who I've wanted to work with for a long time. We put it down for our city, and this song is gonna have everyone blowin down!"
[Single] Jack Thorn & DJ Decepta ft. Revalation – Dangerous prod. by Bog Water Productions
Straight out the Woodlands, Mass artists Jack Thorn & Decepta present the lead single "Dangerous" off their upcoming album "Connections." This time JT and Decepta are accompanied by EMS member Revalation, who helps bring the danger on this rugged backdrop produced by Bog Water Productions. Stay tuned, the upcoming LP "Connections" is set to be released on all platforms on 6/23 and you can Pre-Save now on Spotify.
ARMIN VAN BUUREN SHARES MUSIC VIDEO FOR EASY TO LOVE
It's been nearly six months since Armin van Buuren dropped pop-inspired single 'Easy To Love' – a team up with Norwegian hitmaker Matoma and American singer-songwriter Teddy Swims. Today, the highly anticipated music video dropped on YouTube, following its exclusive preview to Armin van Buuren Discord subscribers yesterday.
The 'Easy to Love' music video uses a combination of traditional 3D animation, AI-generated imagery, and green screening to achieve the final aesthetic of the music video. In a world where AI technology is revolutionizing multiple industries, the video combines AI with older traditional artistic styles to create a new type of workflow. Rather than a complete solution to a problem, AI was used as a tool to achieve a specific desired look and the result is something super unique and satisfying to watch.
SHEPHERDS REIGN Releases New Single "Finally", New Album Ala Mai Due Out August 25th!
Today, the band has shared another taste of the album they have been building toward for years with new single "Finally". The elaborates on the track: "A love song. A song about losing hope that you would ever find your one true love but then finally find someone that makes you happy. Makes you feel like your patience was worth it. A person who has just come into your life and completely changed your perspective on reality."
Swedish Thrash/Death Metal Trio Unfair Fate Presents "Sealed in Darkness" (Visualizer Video)
Swedish thrash/death metal rising force Unfair Fate is thrilled to present the visualizer video for the track, "Sealed in Darkness." The song is a standout piece from the album, "Into the Abyss," which is now available worldwide through Wormholedeath.
M. Byrd Inspires Evolution with Debut Album, 'The Seed'
M. Byrd's debut album, The Seed, expands moments of stark intimacy to widescreen proportions bolstered by shoegaze scope, alternative fearlessness and pop palatability. The album is meant to plant a seed and encourage listeners' evolution.
OUT NOW: Joel Sammut's Alt-Rock Single feat. Dakota Blue
Australian Alt-Rock artist Joel Sammut and his new single featuring singer-songwriter Dakota Blue. The song, "What Happened To The Weekend" was recently released and is available for streaming on all platforms.
Duncan Daniels and Meday are "Back Outside" for the Summer!
Music News: The Airplane Boys 'Nightcap'
APB (The Airplane Boys) is a Canadian rap duo fronted by Mannie Serranilla and Jason Drakes. They unveil their blazing hot new hip-hop and pop offering 'Nightcap' ahead of their forthcoming EP, LHATE LOVE, slated for release later this summer.
Miles Kane releases new single 'The Wonder' & searches for Baggio in stunning short film…
Emotionally charged and relentlessly infectious, 'The Wonder' is Miles on his best form, writing guitar driven hits built for festival stages. "'The Wonder' is about those moments in time when the mind wanders over a past relationship, and you feel the presence of that person again," Miles said of the track. "The waves come and go as you sit alone and think about what has been."