On June 15th, the Netherlands-based singer-songwriter, musician and music therapist has released his latest single, "Not All Of Us Agreed."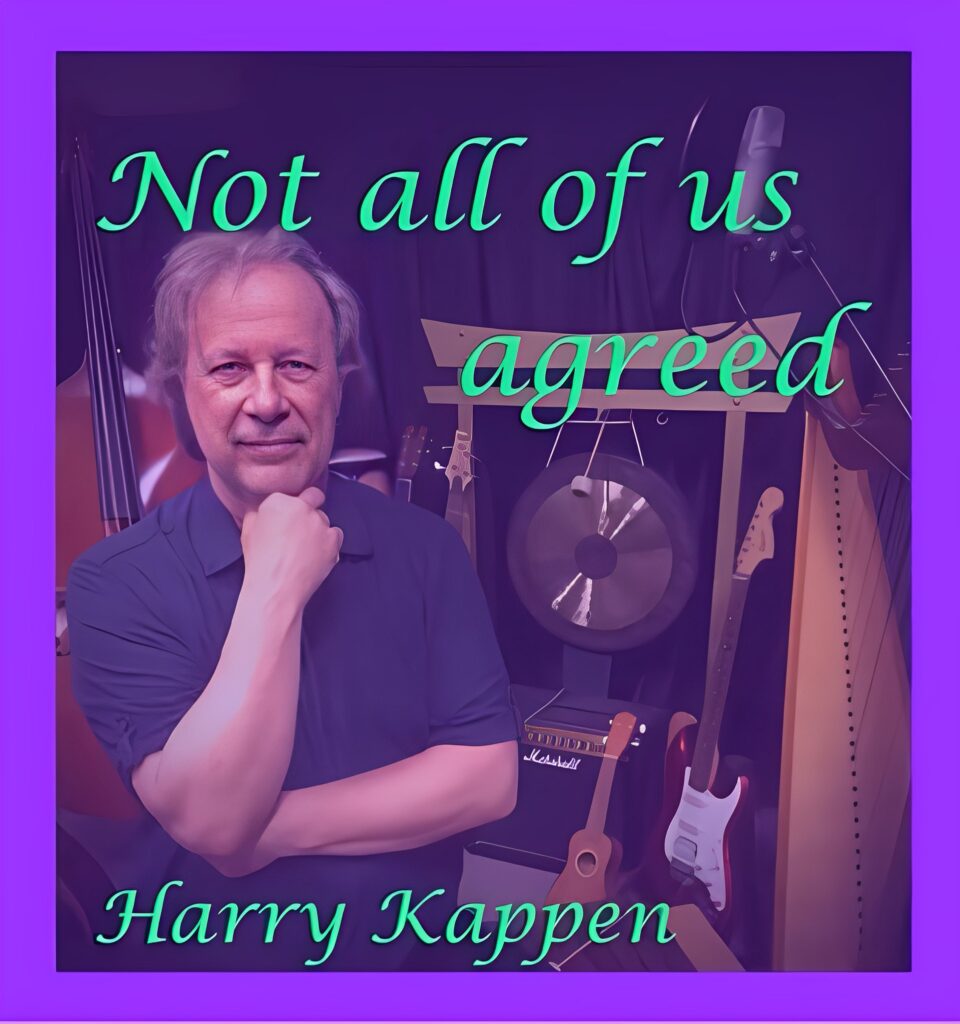 AMSTERDAM, NETHERLANDS –June 15, 2023 – Today, June 15th, Dutch singer-songwriter and music therapist, Harry Kappen, releases his new single "Not All Of Us Agreed". This song is an indictment of the rapid development of new technologies, particularly Artificial Intelligence, and the many questions it raises for human beings.
The lyrics of the song provide an avenue to think about our current and future interaction with technology. It questions the reality of the news we see, if we will one day communicate with our government only through robots, and whether humans will eventually turn into algorithms.
Harry Kappen is known for his thoughtful and profound lyrics, and this track is just the latest in a long line of emotionally charged songs. Last year, he released "Wargames", an anti-war song in response to the Ukraine war. Early 2023 saw the release of "The Freedom Inside", a song that is an invitation to individuals to consider the great global changes that are happening around them.
"Not All Of Us Agreed" by Harry Kappen is available across all streaming services on June 15th.
ABOUT HARRY KAPPEN: Harry Kappen is an independent musician and music therapist from the Netherlands. He's an experienced and diverse musician who has played in many bands and has also served as a producer for a number of Dutch pop bands. Outside of his music career, Harry works as a lecturer in an international master's degree in music therapy located in Rotterdam. There, he helps young kids and adolescents cope with a variety of issues and also assists families battling dysfunctional patterns. www.harrykappen.com