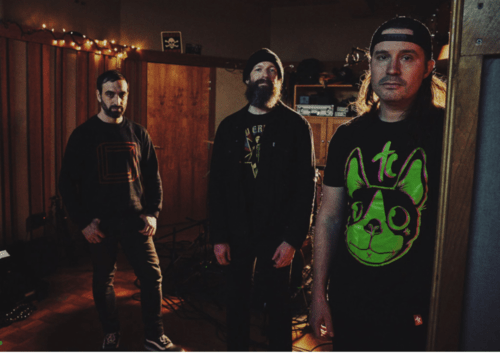 @skopemag news – thursday – june 15, 2023 @ 1 pm est
https://www.facebook.com/SkopeMag/
https://twitter.com/skopemag
https://www.youtube.com/@skopetv2
https://www.instagram.com/skopemag/
APP – Apple iTunes –
https://itunes.apple.com/app/id1465224822?mt=8
@skopemag APP – Google / Android –
https://play.google.com/store/apps/details?id=hr.apps.n207414718
Support @skopemag –
https://www.paypal.com/donate/?hosted_button_id=3APKAKT8K6ETW
Bohardt Shines Light On ADHD & Depression In Dark Alt-Pop Single 'Manipulated'
'Manipulated' takes a candid look at the challenges of dealing with depression and ADHD along with the societal stigmas that surround them, cultivated from his own experiences Bohardt utilises a dark sonic backdrop with eerie synths, distinctive lead guitar lines and an impassioned vocal performance that employs cleaver production techniques with a vocal filter to emphasise Bohardt's point further.
THXSOMCH UNVEILS BRAND NEW SINGLE "WASTE MY MIND"
ThxSoMch casually shared a short clip of "Waste My Mind" on his socials last week, and audiences instantly reacted. Fans latched onto the snippet, inciting a wave of viral activity within the first 24 hours. On "Waste My Mind" ThxSoMch layers evocative vocals atop fuzzed-out shoegaze guitars, awash in grainy feedback. Bleeding raw emotion, the chorus resounds, "Can you waste my mind dear? Can't believe you're mine still."
God Bombs – "Bleed"
The God Bombs (6/9) Brace yourself for a spine-chilling experience as The God Bombs unleash their latest single and video "Bleed". This gothic industrial horror masterpiece is not for the faint-hearted. With haunting melodies and bone-rattling beats, "Bleed" will transport you to a dark and twisted world where nothing is as it seems. Let the hypnotic vocals and eerie visuals of The God Bombs take you on a journey into the unknown. Don't miss out on this unforgettable experience – watch "Bleed" now!
Australian Metal Rockers Carbon Black Presents "Under Order" feat. Tim Ripper Owens [Official Music Video]
Australian groove metal sensation Carbon Black proudly presents the official music video for the track "Under Order" featuring the legendary Tim 'Ripper' Owens. The captivating video, directed by Adam Jordan and starring the talented Shakira Pacana, serves as a visual masterpiece that perfectly complements the band's energy and lyrical intensity. The video won two awards in the 2022 Euro Video Song Awards in the categories "Best Rock Music Video" and "Best Action Music Video".
Coach Party Debut Brand New Song "Born Leader"
"Sitting between two of our more thrashy tracks on the album, this song more calmly confronts how we can overthink the way others might view ourselves as a person, a friend, a partner, a public figure or whatever, and to let those thoughts influence who you think you should be, or encourage you to hide your true self to keep up a facade which likely only exists in your own head," says drummer & producer Guy Page. "But the truth is that those superficial efforts aren't going to be what anyone really loves about you; it just feeds your own self doubt."
Melodic Hip-Hop Sensation Seddy Hendrinx Releases Single "Hand Hearts" Ahead of July's "I Love Y'all" EP Release
Multi-faceted artist/songwriter, Seddy Hendrinx, releases his first single, Hand Hearts, as he embarks on his independent journey under his musical imprint, Florida Boy Music. The summer single leads Seddy's oath to his fans, I Love Y'all (EP), a 6-track, vulnerable, mash-up of rap lyrics and R&B melodies conveying Seddy's appreciation and love for his fans. The project is the first of its kind as Seddy takes on a new level of independence.
Vakili Band announces album with release of title track
The fiery five-piece rock band is fronted by Lily Vakili, a savvy street poet who finds the sweet spot in the nexus formed by Patti Smith's loose-limbed punk swagger, Grace Slick's inviting psychedelia and the throaty blues-belting of a Janis Joplin, not to mention the full-throated howl of a Grace Potter or Brittany Howard.
London Alt-Rockers Depression, Baby Talk Cost Of Living & Surviving Modern Society On New Single 'In My Blood'
L.A. Alt-Rock Band Make Believe Friends Release Cover of Blondie's Classic "RAPTURE"
Bernie Godwin III (whose father Dito Godwin produced No Doubt), co-produced and co-mixed the single, then legendary Producer Ed Stasium (Ramones, Talking Heads, Smithereens) produced the final mix and the ATMOS mix.
"I just watched and listened to this great new version of 'Rapture.' Wow! There's a lot going on, and the slightly darker edge timed close to the recent release of "Haunt Me" makes sense. I love it! It is hard to believe that it has already been over 40 years since Blondie's No. 1 gold single. Congratulations to everyone, especially Mindy pulling off the singing and rapping." – Warren Kurtz – Goldmine Music Magazine
VOICE OF BACEPROT Release Anti-War Anthem "What's The Holy (Nobel) Today?"
Indonesian all-girl rock trio VOICE OF BACEPROT are not ones to shy away from tackling difficult topics surrounding global affairs. The group have faced opposition since their beginnings from conservative Muslims because they perform heavy rock/metal music while wearing hijabs and because of their gender which inspired their ground-breaking, critically acclaimed singles such as "God, Allow Me (Please) to Play Music," "[NOT] PUBLIC PROPERTY" and "PMS."
Tim Kinsella & Jenny Pulse Announce Debut LP For Kill Rock Stars, 'Giddy Skelter,' Out 9/8, Lead Single/Video "Unblock Obstacles" Out Now
Tim Kinsella and Jenny Pulse today announced their debut album for Kill Rock Stars, Giddy Skelter, will be released September 8th, 2023, and shared the album's hazy lead single, "Unblock Obstacles." On Giddy Skelter, the Chicago duo have crafted a swirling, past-future, future-past, sorta-rock, collage-rock, melange, rich with musical references while radiating a visionary path forward. "Unblock Obstacles"–a mesmerizing drone out featuring a cascading flute courtesy of Rob Frye (Bonnie "Prince" Billy / Bill Callahan, Kaitlyn Aurelia Smith)–channels Yo La Tengo and pre-Loveless My Bloody Valentine with its sundrenched, psychedelic sound and arrives alongside a video directed by Chicago musician Sam Wagster. Kinsella explains the writing process behind "Unblock Obstacles":
FRESH MUSIC: Fusion Electronic Band KARMACODA SHARES 'Time Flies (E39 Spring Ahead Mix)' (FFO:Rüfüs Du Sol, Armand Van Helden, and Mark Knight)
Distinctive trio KARMACODA will be releasing a remix of their single 'Time Flies' on the 16th of June via Sola Musa Music. The remix has been premiered by House Music With Love. The original track, which featured on their latest LP Lessons In Time, was remixed by American musician E39 and follows his rework of 'Dare', adding to the band's list of official remixes at the hands of notable artists, including the likes of Extrawelt, Sailor & I, Lycoriscoris, KRONO, and Birds Of The West. These remixes received support from Dancing Astronaut, Magnetic Mag, Stereofox, Electronic Groove, HMWL, EDM Identity, FAZE Magazine, and Decoded Mag.
Rap Riser Reepa Shares Visuals To Latest Fiery Release 'Ya Get Me'
Hailing from the West Midlands in Wolverhampton is Reepa, an up-and-coming artist that's reputable in the Grime space. Following his recent signing to Wolves Records, the music label to the well-known football team, Reepa has unveiled the visuals to his brand-new fiery release, 'Ya Get Me'.
THY CATAFALQUE Premiere New Album
'Alföld' is THY CATAFALQUE's 11th album and it shows once again the myriad ways that Tamás Kátai and his collaborators keep evolving. "Néma vermek" wraps things up by harkening back to the old-fashioned, pulverizing black metal that the band cut their teeth with during the early '00s. It's named after the Great Hungarian Plain, which is where Kátai grew up.
Flesh Eater share lush track "komfortzone" in collab with Fiona Apple, out now
Out today, "komfortzone" is an introspective, shapeshifting journey from insecurity to confidence. Its experimental, art pop approach blends future garage, hyperdub, and indietronica to build the band's own, unmatched sonic world. On the intimate track's meaning, frontperson Zwil AR (they/them, synth/vocals) reveals, "To me, 'komfortzone' represents confronting fear. The fear of being seen, of moving toward sharing what's inside, meeting that where it is, seeing it, and saying, ok, this will be with me indefinitely; I've got to move past it."
ORCHID'S CURSE Now Streaming Varied New Melodic Metal EP "The Decay"
Orchid's Curse formed way back in 2005 with their first release in 2006. 18 years have passed and they have withstood the test of time. Whether persevering through member changes or a pandemic, the band continues to push forward and release new music. "The Decay" is their sixth release and will highlight that the band has no plans to stop creating music any time soon.
Full EP Stream: Orchid's Curse's The Decay Waves a Flag For Eastern Canadian Metal
MUTOID MAN DROPS NEW SONG + VIDEO
Scott Martin (Bulletproof Messenger, Storm of the Century) Releases New Full Length Album "Scott Martin & The Grand Disaster" via Spectra Music Group
THE FAR OUTS: watch new "Miss Me?" video now
Brisbane's 60s garage rock duo The FAR OUTS (with members of Grand Atlantic and Sacred Shrines) release the electric second single taken from their debut album "The FAR OUTS" this July 7th on Rebel Waves Records and Ripple Music.
Dexys (fka Dexys Midnight Runners) Share "Coming Home" Single | 'The Feminine Divine' LP Due 7/28
The Blaze Velluto Collection Releases New Single BABY
Quebec City-based The Blaze Velluto Collection shares new single 'Baby (You Set My Love on Fire Everyday)' out now on all digital streaming platforms via Duprince Records. Listen here.
'Baby (You Set My Love on Fire Everyday)' is the second single from The Blaze Velluto Collection's third LP What's on Your Mind? set for release on September 29th. Written by Blaze about his musical and life partner Little Miss Roy (who shares vocals on the song), the countryfied folk rock track feels new and timeless at the same time.
Thought-provoking Anthem from WESSON
WESSON is a British alt/rock band led by singer/songwriter Chris Wesson. Based in Milton Keynes, the four-piece band was formed under the mutual decision to find like-minded souls who needed music as part of their everyday life and essence to their being. Along with bassist Callum, guitarist Jimmy, and drummer Dale, WESSON creates music which is relatable, conversational and meaningful.
YAWNING MAN: new album "Long Walk of the Navajo" streaming now
Californian desert psych pioneers YAWNING MAN share their awaited new studio album "Long Walk of the Navajo", ahead of its official release this Friday 16th June on Heavy Psych Sounds Records.
Full Album Premiere & Review: Yawning Man, Long Walk of the Navajo
THE MON: Ufomammut Member's Solo Project Issues Video For "Burning From Afar"
In late May, THE MON – the solo project of Ufomammut's Urlo – released its second album Eye, featuring guests from Neurosis, Amenra, and more, through Supernatural Cat. Today, another new video for the record has been issued, with "Burning From Afar," the song featuring Sarah Pendleton (Subrosa, The Otolith) and David W (White Hills).