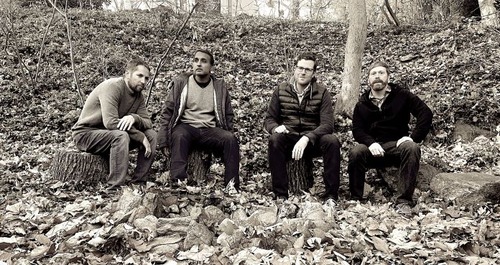 New Jersey-based indie rock group Scoville Unit is here to spice up the monotonous copycat cycle of the music industry. Formed by college friends Drew Isleib and Gandhar Savur , the band draws on the best of its members' musical experiences. Savur cultivated his punk-informed melodic sensibilities by years of touring with his previous band, El Secondhand. With Isleib's harmonies, bass mastery, and intimate acoustic approach to songwriting, the two combine talents with lead guitarist Kevin Shelbourne and drummer Rob Hunsicker to create catchy, authentic songs that explore a broad range of topics, emotions, and genres. Written and recorded primarily in Savur's adopted home of Tamarindo, Costa Rica, the band's most recent album, See What Can Be, is a collection of four-minute adventures in song—from headbangers to tearjerkers and everything in between.
Refreshingly approachable and genuine, Scoville Unit's "Firepit" comes from their recently released See What Can Be. Trading on the band's proven knack for sentimental songwriting, Firepit is one man's musings on backyard firepit sessions with friends, and everything that goes along with them… friendship, stories, romantic dilemmas, nostalgia for the past, and of course some whiskey to wash it all down. From its 50's inspired guitar licks and drum circle-esque grooves, to the mildly psychedelic bridge sections meant to coincide with those hazy smoke-filled late-night hours around the fire, this song will transport you to another time and place… perhaps sitting around a late-night fire sharing memories of your own.
To relish in the nostalgia alongside Scoville Unit, join them around the flames in the music video for "Firepit." Through a classic camcorder filter, we enjoy a night beside the fire with the band. As the night goes on, the filter blurs and distorts with psychedelic colors, mimicking the potential visuals you might experience while jamming with Scoville Unit. As the lights fade into that good night, fear not—this isn't the last you'll be seeing of your new best friends.
Follow Scoville Unit:
http://www.scovilleunit.com
http://twitter.com/scoville_unit
http://instagram.com/scoville_unit