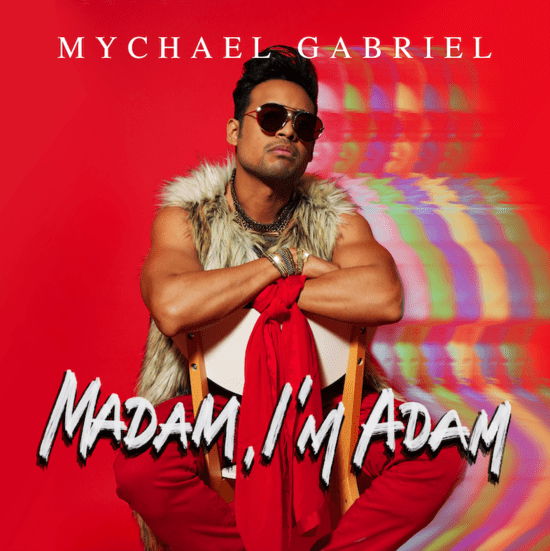 A Minneapolis-grown singer and songwriter whose bent on exploring the never-ending sonic space that is music. A multi-dimensional artist in more ways than one, Mychael Gabriel is on a mission to break the barriers of what is and what could be. His unique creativity is in a constant state of evolution and innovation, guaranteeing that each new release spells an experience unlike any other.
Mychael's story is unique and compelling. His story begins when his parents met during the Prince's historic PURPLE RAIN World Tour. Mychael's father, Gilbert Davison was part of Prince's personal security detail on the Purple Rain tour and eventually became Director of Security, Prince's Manager and President of Paisley Park. Mychael's mother, Connie, was Sheila E.'s road manager and co-lyricist. Mychael is also Sheila E.'s co-producer, lead guitarist, studio engineer and collaborator.
Just in case you're wondering whether he's got that out of the box creativity, he's brought along his vivid imagination for his single "Ghost In The Midnight," a more intimate look into naked truth for his single "Honesty," a call to action for us all to stand together with "Fury" and "Invictus," and the synth-pop thrill, "Sights and Sounds," embarks on a journey that is part electro-funk, part guitar anthem, part sonic bliss.
Mychael Gabriel has released the official music video for his single "MADAM, I'M ADAM." The single is from his highly anticipated album titled Genesis that is available now!
Other singles the MPLS Artist has to offer are titled "CELEBRATE," and "LET THERE BE LIGHT from the full-length album, "GENESIS." "CELEBRATE" dives deep into the artist's funky MPLS roots."Let There Be Light" is a rocksentric, 1970s-inspired track with loud guitars and a killer groove – is sure to turn the vibe up to eleven. The culmination of monstrous guitar solos not only illustrates Mychael's talent and prowess while in his element, but demonstrates why he is a force to be reckoned with.
All works are written and produced by Mychael himself and serve as a gentle reminder that the saga known as the Minneapolis Sound continues…
Mychael Gabriel's background in the musical arena has been a colorful one: Writer, producer, arranger, engineer, mixer, musician – his extensive collaborations in the professional music arena include: Sheila E., Stevie Wonder, Ringo Starr, Hans Zimmer, Usher, John Legend, Snoop Dogg, Beck, Common, Gary Clark Jr., St. Vincent, Miguel, H.E.R., Juanes, Goapele, Earth Wind and Fire, Gloria Estefan, George Duke, George Clinton, Freddie Stone (of Sly and the Family Stone), Luis Enrique, Tony Succar, Joss Stone, Debi Nova, Israel Houghton, George Benson, Tony! Toni! Toné!, C.O.E.D., Escovedo Family, Avery Sunshine, Ellis Delaney, Kevin Ross, Johnny Gill, Peter Rafelson, Jean-Marie Horvat, Victor Wooten, Damon Castillo, MasterClass, DreamWorks Animation, ABC Network, 2007 and 2012 Latin Grammy Awards, 2016 BET Awards, Super Bowl XXVI, 2020 Grammy Awards, 2020 Grammy Salute to Prince, 2022 Summit of the Americas, 2022 World Games, and so much more…