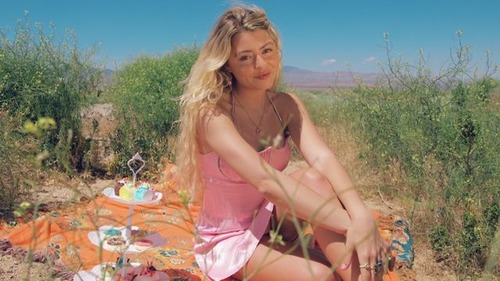 @skopemag news – tuesday – june 13, 2023 @ 11 pm est
https://www.facebook.com/SkopeMag/
https://twitter.com/skopemag
https://www.youtube.com/@skopetv2
https://www.instagram.com/skopemag/
APP – Apple iTunes –
https://itunes.apple.com/app/id1465224822?mt=8
@skopemag APP – Google / Android –
https://play.google.com/store/apps/details?id=hr.apps.n207414718
Support @skopemag –
https://www.paypal.com/donate/?hosted_button_id=3APKAKT8K6ETW
Death Bells share 'Heaven Is Your Company' single + video, announce upcoming tour dates
Today, Death Bells share a brand new video for "Heaven Is Your Company" – the second single from their upcoming digital EP Take My Spirit Now.
The new, written and recorded in late 2022 after months of touring North America and Europe, introduces an unruly new sound; with jagged guitars careening through towering feedback and textured drums.
HORRENDOUS release second advanced single, announce tour
Philly's filthiest and finest progressive death metal band already gave us a glimpse at their new album. Now, HORRENDOUS are leading us deeper inside 'Ontological Mysterium' with "Cult of Shaad'oah".
Angelo De Augustine Shares Title Track From Upcoming Album 'Toil And Trouble'
"As we all know, we are living in a world within another. A place of specific curation and design where the mind is the chief architect in command. I often wonder who the mind is working for? Who is behind the curtain pulling the strings and transmitting the messages?" – Angelo De Augustine
Sarah Mary Chadwick Announces 'Messages To God' LP out 9/15 on Kill Rock Stars | "Shitty Town" Single + Video
New Zealand born, Melbourne-based Sarah Mary Chadwick has announced her eighth studio record Messages to God due out September 15 on Kill Rock Stars and executive produced by award winning producer, Tony Espie (oracle to The Avalanches). Composed of broad, brightly coloured spiritual strokes, it consists of dramatic retellings of having your heart broken, existing, movement and growth while always meditating on the past. While her three most recent records were drenched in grief, the new collection signals a change; whether profound or momentary, time will tell.
Electrifying Cuban-American singer releases gleaming new pop hit
Today, with the release of her electrifying new single "Shake This," the Cuban-American pop singer Sasha Prendes announces her arrival with an instant pop hit that will make you want to shake off the mundane and embrace the vibrant spirit of her intoxicating performance. Written and produced by the renown industry veteran Darrell (D.) Lawrence, of AJA Live Inc., "Shake This" channels Sasha's fresh and witty approach to self-respect and commitment with an expertly orchestrated fusion of sounds, seamlessly blending Latin influences with contemporary pop elements.
SILENCE IN THE SNOW announce new album and release video single
SILENCE IN THE SNOW reveal a video clip of the title-track taken from the Californian dark wave duo's forthcoming new album "Ghost Eyes", which is slated for release on September 22, 2023.
Julian Marley, Bahiano, Mr. Sonic, and Antaeus Drop "Roll (Rodando Mr. Sonic Remix)" – Official Video
RISE TO FALL Release New Album; "The Fifth Dimension" Out Now On Noble Demon!
Melodic Death Metallers RISE TO FALL have released their brand new album The Fifth Dimension via Noble Demon. Formed in 2006 in Bilbao, Spain, and with a constant output ever since, RISE TO FALL have become known for delivering music of the highest level. Featuring eleven tracks, the band's fifth album picks up where its critically acclaimed predecessor left off, delivering all the relentless melodies, hypnotic soundscapes and energy for which RISE TO FALL are held in high regard by critics and fans alike.
Name Sayers Share Single "Reaper", in advance of New LP
AFTERMATH Release Official Music Video for Single ""SLAVeABLE (We're not your animals)" via Zoid Entertainment!
AFTERMATH released their highly anticipated new album, No Time to Waste via Zoid Entertainment/TLG/INgrooves on March 17, 2023. This marks the third album in a trilogy, and is a departure from the previous dark, concept album installment in the trilogy.
Los Angeles Band HUNNY Announce Sophomore Album 'Hunny's New Planet Heaven', Share Lead Single "big star"
On the back of a shimmering blend of new-wave sheen, shoegaze gloom and angular guitar rock – all underwritten with cheeky, California cool sensibilities – LA band HUNNY announce their sophomore album 'Hunny's New Planet Heaven' out for release on October 6 via Epitaph Records.
New Music: DAVID JAMES ALLEN continues to push Americana boundaries on latest LP By The Summertime
Listening to David James Allen, it often feels as if he's channeling every cool record you've ever owned. He's been releasing his own music for more than a decade, but over the past five years—after moving eastward from Toronto to the wilds of Prince Edward County—he has been startlingly prolific. Beginning with 2017's When The Demons Come and carrying on through 2020's Radiations and the following year's The Architect, Allen has been steadily amassing a remarkable body of work that stands alongside those of any of his Canadian contemporaries.
Mahrad Enlists Producing Legend David Banta To Create "Devilish"
Rising Iranian-born beatmaker Mahrad has teamed up with legendary producer David Banta to release his emotionally-charged new single, "Devilish." Mirroring the push-and-pull aesthetic of The Pixies' classic hit, "Where Is My Mind?," sampled on the track, "Devilish," which is available to stream and download, aims to capture the raw emotions Mahrad experienced during some of the most challenging periods of his life.
STATE OF DECEIT (metal) unleash new music video & single, announce full-length album 'Stalked by Daemons'
State of Deceit is a metalcore, thrash and groove band from South Wales (UK), whose music sticks a middle finger straight into the mug of the mainstream, and they just premiered a new music video and single entitled "Stalked by Daemons, Guarded by Angels". The band have also announced the availability of pre-orders for their upcoming full-length album Stalked by Daemons which is scheduled to be released on October 13, 2023 via Eclipse Records. The album was produced, recorded, mixed, and mastered by Tim Hamill (Anterior) at Sonic One Studio, and the music video was directed by Unit 15 Productions.
Puma Blue Shares New Single "O, The Blood!" || Makes Directorial Debut With Music Video
South-London born, Atlanta-based multihyphenate Puma Blue – the alias of Jacob Allen – today shares a brand new single. "O, The Blood!" follows recent singles "Hounds" and "Pretty", and is taken from Puma Blue's highly anticipated second album, Holy Waters, to be released on September 1 via Blue Flowers.
DIVORCE sign to GRAVITY/EMI Records
Allegra Krieger Shares "Lingering"
In May, the New York-based songwriter Allegra Kreiger announced her signing to Double Double Whammy (Florist, Babehoven, Hatchie) for the release of her new LP I Keep My Feet on The Fragile Plane (out July 21st). The first single from the album, "Nothing In This World Ever Stays Still," attracted immediate attention, earning praise from outlets like FADER, Stereogum, BrooklynVegan, Exclaim, NYLON and Paste, who called Krieger "one of the best working songwriters."
FRANKIE FLOWERS Shares Ode to Her Worst Days "I JUST WANT TO DISAPPEAR"
The emerging artist evokes a dark, psychedelic, and eclectic vibe that urges you to escape reality and experience the unknown. "I JUST WANT TO DISAPPEAR" contains the thoughts of a negative headspace. It's about chasing toxicity, repeating vicious cycles and how your mind can basically eat you alive if you choose to let it.
Georgia Releases "Give It Up For Love"
Next month, Georgia will release her dynamite third album Euphoric (due July 28) and today, she shares the second single from the record, "Give It Up For Love." Inspired by the film The Beach, and having worked with the legendary producer William Orbit, "Give It Up For Love" has a dreaminess to it that mirrors that era's pop sensibility.
AS I SPEAK Unveil Emotive Video For "Mend"
The solo hard rock project, AS I SPEAK, delivers a heartfelt and powerful offering in "Mend". The emotive music video portrays a dark and real experience shared by many of losing a loved one. While delving into a difficult topic, AS I SPEAK makes a point to focus on the cathartic nature of music as a means to heal.
"'Mend' is a very personal song for me and came from a place of loss. Losing a family member is always difficult but there's a certain hell in watching someone die slowly from cancer, which is exactly what I did in 2016. I was able to find a sense of closure after finally sitting down and writing about it." – Zach Cunningham
Skope Magazine x FELICITY Returns with New Single
Known for their fun and playful presence on social media, FELICITY broke 100K followers on TikTok earlier this year. With recent collaborations on the app featuring State Champs and Hawthorne Heights, and upcoming collaborations with Magnolia Park, Calling All Captains, and Capstan, "Levitate" is just the beginning of FELICITY's eight explosive new singles coming in the next year.
CARNATION Unleashes New Song + Music Video, Reveals New Album Details
Belgian death metal stalwarts Carnation will be releasing their third studio album, 'Cursed Mortality,' on November 3, 2023 via Season of Mist! The band is now unleashing a haunting music video for the title track, which can be found at THIS LOCATION.
JAY "JEEZY" JENKINS TO RELEASE HIS FIRST BOOK, ADVERSITY FOR SALE, ON AUGUST 8, 2023 WITH HARPERCOLLINS LEDERSHIP
Jeezy is a winner and a motivator. He hates to lose, and that's what he preaches. His mission in life is to touch the hearts of men. That's why he's here.
Growing up in the projects, Jay "Jeezy" Jenkins learned early on how to hustle to get what he needed. He knows what it is like when you don't know how you're going to make it to the next day. It was that motivation and early life lessons that helped create the artist and businessman that he is today.
OVERT ENEMY Release Cover of SLAYER's "Angel of Death" and Announce Upcoming Live Album Overt Enemy: Official Live Thunder In the Hill Country
Texas thrashers OVERT ENEMY have released a cover of SLAYER's "Angel of Death". The song is from their album Overt Enemy: Official Live Thunder In the Hill Country which will be released on September 22, 2023 via Vault 32 Media/Confused Records.
KRIGSGRAV Release New Single "The Black Oak"
Texan black metal trio KRIGSGRAV have released their new single "The Black Oak" via Grizzly Butts. The song is from their upcoming release Fires In The Fall which will be released on June 23rd, 2023 via Wise Blood Records.
An Early Stream of "The Black Oak" from KRIGSGRAV 'Fires in the Fall' LP (2023) | PREMIERE
SHE: Decibel Magazine Streams Taylor Young-Produced Goodpaster LP From Anchorage, Alaska Hardcore Punk Outfit; Album Sees Release This Friday
Decibel Magazine is today offering an exclusive early stream of Goodpaster, the scathing new LP from Anchorage, Alaska-based hardcore punk/crust outfit SHE. The advance listening comes just days before the album's official release this Friday.
CRSSD Festival Announces Underworld, Basement Jaxx, Overmono, Interplanetary Criminal, TSHA, Jayda G, Röyksopp, HAAi, Fjaak + More for Fall Lineup
Over sixteen editions, CRSSD Festival has successfully created its own unique enclave for the global electronic music community in its own backyard. Fostered with the goal of connecting the best and brightest of clubland with a setting that personifies the ease and comfort of Southern California, the event remains a pillar of the international festival calendar. Today, CRSSD announces one of its most wide-reaching lineups to date for its Fall 2023 Edition, returning to Downtown San Diego's Waterfront Park September 23 + 24.
Annie O'Malley Delivers Her Brand Of Temper Tantrum Pop With "11th Hour"
LA area songstress and online persona Annie O'Malley is quickly finding success with her latest singles, including the new track "11th Hour" which is out now on all DSPs. Released in April, the song continues the growth of her own brand of "temper tantrum pop", which blends elements of hyperpop, drum & bass with her unique singer-songwriter finesse. Annie O'Malley is putting the final touches on new music, including a new single "Klose the Door", which will be released in August.