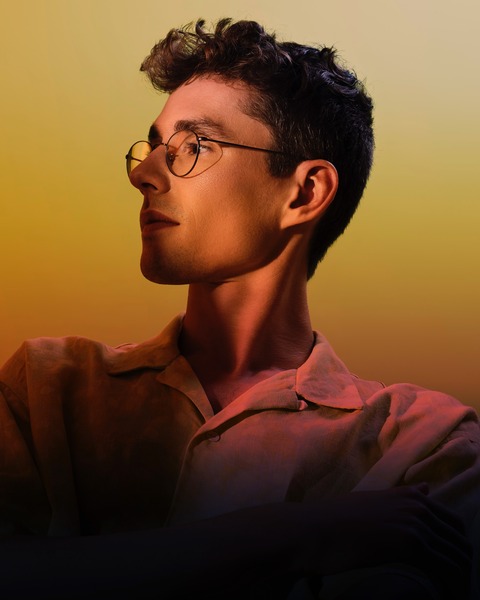 @skopemag news – friday – june 9, 2023 @ 1 pm est
https://www.facebook.com/SkopeMag/
https://twitter.com/skopemag
https://www.youtube.com/@skopetv2
https://www.instagram.com/skopemag/
APP – Apple iTunes –
https://itunes.apple.com/app/id1465224822?mt=8
@skopemag APP – Google / Android –
https://play.google.com/store/apps/details?id=hr.apps.n207414718
Support @skopemag –
https://www.paypal.com/donate/?hosted_button_id=3APKAKT8K6ETW
Greta Van Fleet release new song 'Farewell For Now'
"On 'Farewell For Now' we express the sentiment of our longing to stay on stage and savour the magic created by the audience-music phenomena," notes bassist Sam Kiszka. "But we must pack up and go to the next place to do it all over again; as always, we'll be back soon."
CARCARIASS share lyric video for "Billions of Suns" New album "Afterworld" out now
French melodic death proggers CARCARIASS have unveiled a brand new lyric video for "Billions Of Suns" the third single from their sixth studio album Afterworld, out now.
The String Cheese Incident announces first new studio album in six years
A poignant yet high-spirited reflection on love, loss and resilience, Lend Me A Hand emerged as SCI coped with such life-changing events as the sudden death of their close friend Jesse Aratow (a member of their management team for most of the band's history). As they dreamed up a batch of songs firmly centered on their storytelling, the band joined forces with Brad Cook (Bon Iver, Hiss Golden Messenger, Nathaniel Rateliff & the Night Sweats, Waxahatchee), a producer whose distinct vision helped SCI to fully embrace the album's rootsy simplicity.
NEW RULES DEBUT REFLECTIVE NEW SINGLE "OLD DAYS"
Harrison Storm Explores Sensuality In Intoxicating New Song "This Love" 
SM6 Illustrates a Movie-Worthy Love Story in "Cologne"
Blooming TikTok moguls SM6 have released their latest single, "Cologne," an edgy intersection of jazz and pop that speaks volumes on the language of young love. The track details the familiar tropes of teenage love found in our typical romantic comedy films. From sneaking out of the house to late-night swims, SM6 channels a nostalgic sense of romance in the summer during our formative youth. "Cologne" is now streaming worldwide on all music platforms.
Today, RVSHVD releases "For The Streets" via The Penthouse South/Sumerian Records. The track is the first completely written by RVSHVD. He also co-produced it alongside Dream Addix, who previously produced his track "Reverse."
Check out the Official Video for "Death Before Designer" by Kim Dracula ft. SosMula
LOST FREQUENCIES STRADDLES GENRES ON THE EMOTIVE, FEEL-GOOD TRACK "THE FEELING"
Buckle up as Lost Frequencies takes us on a ride into the festival season with his new glimmering up-tempo release "The Feeling", a mesmerizing country-infused-meets-electronic track to start off the summer.
DAVID ARLO RELEASES NEW SINGLE & MUSIC VIDEO "SPEEDING" TODAY
Stark piano sets the tone for the track, spotlighting his dynamic voice and vulnerable lyrics. Arlo adds "'Speeding' is about rejection. It's about removing yourself from spaces that don't serve you or value you and welcoming people and spaces that see you, hear you, and, most importantly, respect you."
Fences Shares New Song and Video "Bright Soil" Featuring Wesley Schultz of The Lumineers
Janet Gardner & Justin James Release New Album 'No String' & Video "I'm Living Free"
Rock 'n' roll couple Janet Gardner and Justin James team up to bring you their latest release, No Strings, as Gardner James. Featuring twelve unique songs, the new album has something for everyone, from the bluesy ballad "No Strings" to the rowdy closer "Drink."
No Strings is the follow-up to the 2020 album, Synergy. In North America, fans can pick up the album from Pavement Entertainment, and audiences outside of North America can get the album from Frontiers Music.
MAETA NEW EP "WHEN I HEAR YOUR NAME" OUT NOW
When I Hear Your Name traces an uncut sonic journey through moments of lust, love, heartbreak, and rebirth with no filter and a whole lot of soul. She joins forces with James Fauntleroy on the seductive opener "Sexual Love," setting the tone for this bold body of work. Elsewhere, she trades verses with Ty Dolla $ign on the hummable and hypnotic "Kissing New People," while Lucky Daye locks into the groove alongside of her during "Clarity." There are flashes of stark emotion such as "Something Happens When I Hear Your Name" and quiet bliss on the flute-laden "ASMR."
Woodes Explores Growth Through Alt-Pop Soundscapes on EP 'Kingdom Come'
Today, the cinematic Australian singer-songwriter, Woodes, shares the enthralling EP, Kingdom Come, a six-song exploration of nostalgia and the journey of growth through alternative pop soundscapes. Elle Graham, the artist behind Woodes, bottles emotion, longing, and hope in authentic dynamic and dreamy anthems across this EP. With atmospheric and hypnotic melodies, Kingdom Come is here to engage, entrance, and enrapture listeners. "I love when I find music that inspires me or becomes my own soundtrack…..I hope I can write songs to accompany your soundtrack in life. If the music becomes part of your memories, there would be nothing better," shares Elle. Kingdom Come is now available on all digital platforms here.
THE ANCHORET Stuns The Senses With "Buried" Video
The band released the following statement concerning "Buried:"
"Buried serves as our third and final single from the upcoming album, It All Began with Loneliness. There are moments in life when we look into the mirror and fail to recognize the reflection staring back at us. This song implores us to dig deeper within ourselves, remember our dreams and aspirations and rediscover self-love. We hope that this message of hope strikes a chord with you."
POP SINGER-SONGWRITER ROSIE DARLING RELEASES ACHINGLY DREAMY NEW TRACK "JUSTIFY"
Indie-pop artist Rosie Darling releases new song "Justify" today via Nettwerk. Layering delicate vocals over light acoustic guitar, the achingly dreamy new ballad dives into the all-too-common relationship where one person rationalizes poor treatment. The accompanying video, shot in the woods in Washington State, is a visual testament to processing one's feelings in nature.
PJ HARDING SHARES NEW SINGLE AND MUSIC VIDEO "A DANGEROUS THING"
Speaking on the singmle, PJ says, "I was raised around grief in the same way I was raised around music and those two forces I think have shaped me more than anything else in my life. A Dangerous Thing is about the grief on the other side of love. It's a hard thing to spend time thinking about let alone writing songs about but I feel like there are lessons in those dark places that have given me so much in my life. It was the last song written for the EP and I feel like it's a great introduction to the themes of the whole record."
Rising Soul-Pop Songstress Puma June Shares Ode to her Twin on Summery "Ride or Die"
Toronto's Puma June released her first single "Lost Years" in November 2022, followed by Exclaim! naming her an "emerging Canadian artist you need to hear." Puma June wants to continue to change the conversation in pop music – pushing discussions on the hard truths and painful pasts that shape us into the people we become. Her music centerrs around regaining power in one's life and the duality of people. With a clear political point of view, Puma June has a particular focus on women's rights, familial trauma, and the struggle of being an artist in a world that under-appreciates art.
Lunatic High Releases Lust Filled Single "Area 69"
Lunatic High has released their new single, "Area 69," which explores the dynamics and destruction of a physical-only relationship. The song is available to stream and download on all music platforms now.
Sweden's The Sweet Serenades shares new single/video "Akhilia"
Geographer Shares Blissful Synth Pop Anthem "Van Halen
London based , R&B songstress Alysha releases latest emotive track "Finer Things"
Floating atop simple R&B and trap infused production Alysha's recognisably direct vocals take centre stage. Laced with nostalgic harmonies and delicate backing vocals Alysha's ability to show vulnerability in her artistic delivery shines through. Addressing the shift she longs to see in the world Alysha sings "Look in the mirror and tell me what you see, you live in a world full of fake fantasies, running around playing insanity, but deep down inside you know your empty" as she highlights her need for connection in an often superficial world.
BABYFACE RAY DROPS NEW NEW SONG + VIDEO
UK SINGER-SONGWRITER ETHAM RELEASES SECOND SINGLE TAKEN FROM UPCOMING EP 'GUILTY' 
Reading-based singer-songwriter Etham has unveiled his latest single, "Guilty," serving as the title track from his highly anticipated upcoming EP. Guilty showcases Etham's remarkable talent and demonstrates his ability to captivate listeners with a diverse range of irresistible compositions. Renowned as one of the most explosive songwriters to emerge in the last few years, he has experienced a taste of mainstream success and returned for more. Boasting an impressive track record of over 200 million total Spotify streams and 1.5 million monthly listeners.
BABY QUEEN USHERS IN A NEW ERA WITH THE RELEASE OF NEW SINGLE "DREAM GIRL"
BABY QUEEN is entering a new era and it starts today with the release of her brand-new single "Dream Girl" via Island Records. "Dream Girl" is the first single to be released from BABY QUEEN's eagerly awaited forthcoming debut album.
CARRY THE TORCH Release Video For "El Niño"
Swedish death/thrash quartet CARRY THE TORCH have released a video for "El Niño" which is taken from their album Delusion out today via Black Lion Records.
Conor Maynard Releases Hugely-Anticipated New Project, +11 Hours
Of the project, Maynard comments: "I wanted to create a record which would be a form of comfort for anyone going through the same thing I did. Breakups, whatever the context, are hard, and I wanted to write something which was the most detailed description of what I went through, so listeners can know that feeling certain ways after breaking up with someone is normal, and that they're not alone. It's what I was thinking, feeling and going through at that time. I love listening to music that I feel like tells of my own experiences word for word, and I wanted to give that back. It's the most raw i've ever been."
LGBTQIA+ dedication "Easy To Be You"
The whole Elliot project is about being boundaryless. Elliot is LGBTQIA+, openly non-binary and an advocate for Autism Awareness. The artist has racked up millions of plays on Spotify and their music has been added to such high profile playlists as New Music Friday, Indie Pop, Bedroom Pop among many others.
AFTERMATH Releases Single ""SLAVeABLE (We're not your animals)" via Zoid Entertainment
AFTERMATH released their highly anticipated new album, No Time to Waste via Zoid Entertainment/TLG/INgrooves on March 17, 2023. This marks the third album in a trilogy, and is a departure from the previous dark, concept album installment in the trilogy.
Skope video submission: Mitchy Slick X Sir Veterano, "Dago Nights". San Diego's summer anthem
Sir Veterano is the premier producer on the roster of Fresh Yard Records, helmed by Vet's music manager, Walt Liquor, and Kwa Nguyen, also owner of Fresh Yard Clothing. Everybody Hates Mitch is inspired by the 80's West Coast cocaine rap era.