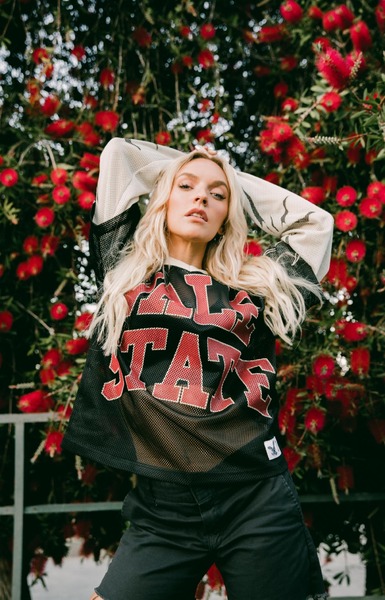 @skopemag news – wednesday – may 31, 2023 @ 3 pm est
https://www.facebook.com/SkopeMag/
https://twitter.com/skopemag
https://www.youtube.com/@skopetv2
https://www.instagram.com/skopemag/
APP – Apple iTunes –
https://itunes.apple.com/app/id1465224822?mt=8
@skopemag APP – Google / Android –
https://play.google.com/store/apps/details?id=hr.apps.n207414718
Support @skopemag –
https://www.paypal.com/donate/?hosted_button_id=3APKAKT8K6ETW
Ready for broadcast… Where I Run To from renowned British gospel / blues group Out of the Ashes
With hundreds of videos, more than 100k views and thousands of online followers on social media, award winning Out of the Ashes have built a big online audience and they also regularly play live gigs across the UK and Europe attracting rave reviews.
A GOOD ROGERING Release Video For "A Victory Lost"
Austin based heavy rockers A GOOD ROGERING have released a video for their song "A Victory Lost". The song is from their album Systematic Paralysis which was released last year.
The band comments "'A Victory Lost' is the final installment of a trilogy of videos from the first three tracks of our latest album Systematic Paralysis. The video embodies the dystopian theme of the album with imagery, characters, and backdrops that depict an unfolding reality that's sinister and taboo. The sonic landscape of 'A Victory Lost' is full of odd-meter catchy riffs, syncopated drumming, and heavy-hitting choruses that illuminate a message of skepticism in an age of dogmatism.
A Good Rogering Premiere Music Video for Guitar-Driven Single, "A Victory Lost"
Japan's SKY-HI teams up with Taiwan-based rapper ØZI for global release of new single 'Dream Out Loud feat. ØZI'!
SKY-HI has released new single 'Dream Out Loud feat. ØZI' on May 31, available on download and streaming services globally.
Recorded with leading Japanese producer KM, the song combines a danceable sound and memorable horn riffs with SKY-HI's catchy flow and acrobatic rhymes.
NZ's indie pop darling Sam Cullen releases music video for new single "Forever"
Sam Cullen's music is quite distinctive from what you would anticipate from a 22-year-old from Invercargill, New Zealand's southernmost city. His songs are known for their rock and roll meets pop energy and authentic lyrics based on personal experiences. As far as sound goes, Sam Cullen's music is reminiscent of both The Bleachers and The Killers.
WITCH — Share New Single: "Nshingilile" From New Album Out This Fri || + Announce UK Dates
Known as the "Zambian Beatles" during their 70s and 80s heyday, WITCH (We Intend To Cause Havoc) will release their first album in nearly 40 years on Friday, entitled 'Zango'.
Rousing, bustling album highlight Nshingilile (which translates to "Let Me Ride" in the Bemba language – a Bantu language spoken primarily in north-eastern Zambia) is out today.
The Mysterines release new single "Begin Again"
Receiving its first play from Clara Amfo on BBC Radio 1 yesterday, "Begin Again" is the first single to be taken from The Mysterines' forthcoming LP and sees the four piece build on their signature introspective lyricism, stripping instrumentation back for an incredibly powerful set up and delivery. It's the sound of a band truly refining and maturing their craft.
BGT Star Nick Edwards – 'Into You' – Fantastic New Country/Americana Track & EP
Into You is the first single to be taken from Nick Edwards stunning new EP 1960 – a collection of 5 tracks inspired by the icons of that decade. The song portrays the story of 'old hometown love' that never came to fruition before the couple became estranged. It is a love story to the other, a show of emotions that were never able to be told in person but from afar. The chorus recites "We go together like the soles on our shoes, like country and blues, like burns on the oven to, through years of a mothers love." It is essentially a country song with a folk, modern twist.
Rising Rapper Jianbo Shares Action Packed Video for 'Chinatown Trouble', ft Black Country, New Road's Lewis Evans
Palehound gives respect to The Sopranos on new single "My Evil" | Out July 14th on Polyvinyl Record Co. | Shares new single/video "The Clutch"
Canadian Prog-Metal Exports ONI Debut Crushing New Single, "Silence In A Room Of Lies" (Feat. Jared Dines)
Fresh off their tour with Megadeth and Bullet For My Valentine, revered Canadian progressive-metal luminaries ONI have unleashed a ferocious new single, "Silence In A Room Of Lies" (feat. guitarist Jared Dines), a volatile, metallic anthem with a torrential onslaught of groove-laden riffs threaded with infectious melody.
Ashley Elle Drops Vulnerable New Single "Heavy, Heavy, Heavy"
Emerging indie-pop artist Ashley Elle has released her latest single, "Heavy, Heavy, Heavy." Mastering a level of connection that is seldom achieved through lyricism alone, "Heavy, Heavy, Heavy" is a melodically beautiful quest to find some relief from the overwhelming experience of anxiety and depression while navigating through life. Near and dear to her heart, Ashley Elle wrote "Heavy, Heavy, Heavy" when she "felt so much pressure and responsibility trying to deal with growing up and the challenges we face." "Heavy, Heavy, Heavy" is now available to stream on digital music platforms worldwide.
Population II Share "Beau baptême" Single + Visualizer via Brooklyn Vegan
Population II is back in full force with "Beau baptême," the three-piece's debut Bonsound single, as well as their first new release since the album  la O Terre came out on Castle Face Records in 2020.
Skating Polly Share Blistering New Track "Send A Priest" Today; New LP out June 23rd!
"It's the toughest song on the record and lends itself to great mosh pits. It's a 'Who's using who?' type of song, all about inviting the Big Bad Wolf in and turning a blind eye to the consequences. I had the riff for ages but struggled with getting the lyrics to a place that matched the intensity of the song. I rewrote them a dozen times but the final lyrics really stand out to me as vital and close to heart." – Kelli Mayo on "Send A Priest"
The Clientele share new track "Dying In May" | First LP since 2017, "I Am Not There Anymore" out July 28th on Merge
The Clientele, the cherished UK outfit composed of vocalist/lyricist/guitarist Alasdair MacLean, bassist James Hornsey and drummer Mark Keen, presents "Dying in May," the new single from their forthcoming album, "I Am Not There Anymore" out July 28th on Merge.
FEVER 333 Drop incendiary new track, "$WING"
Los Angeles' Grammy-nominated and genre-bending rock outfit FEVER 333 have returned with "$wing", their first studio single in three years, now available on all streaming platforms. Stream it now HERE; the visual accompaniment can be viewed here:
Zolita Releases New Single "Grave" and Joins Bebe Rexha's North American Tour
"'Grave' is about choosing to be the bigger person when someone you love really hurts you," shares Zolita on the song. "When a toxic relationship I was in ended, I spent a lot of time looking for validation that the love we had was real at all. It was really cathartic to know I had the power to expose this person's wrongdoings and make them hurt in the same way I did. But in the end I found more power in choosing to keep things to myself and not give this person any more of my energy. My friends and collaborators Katelyn Tarver and Davis Naish wrote and played this song for me and it resonated with me so instantly, I knew I had to record it."
CISCO SWANK RELEASES DEBUT SOLO ALBUM 'MORE BETTER'
Brooklyn artist Cisco Swank has released his debut solo album More Better via THANKS Recordings. Flaunting his effortless versatility as he tows the line between improvisational jazz, hip-hop, R&B and bedroom pop the album is a testament to his boundless range of style fostered over years of formal training as a jazz musician. More Better is a bold continuation of Cisco's sonic experiments like last year's acclaimed Some Things Take Time with Chicago producer Luke Titus, with musical references from hip-hop to indie, gospel, soul and of course jazz. More Better follows the releases of singles "All The Same" and "No Funny" (Feat. Yoshi T).
Get Lost In Jess Kallen's New "Exotherm" Video | LP out 6/21 on New Professor Music
ASYA SATTI SHARES THE NEW SINGLE 'DOWN DADDY' & HER SELF-TITLED DEBUT EP FOLLOWS ON JUNE 16TH
Devon Allman & Donavon Frankenreiter Announce Collaborative EP 'Rollers' and Release New Single
"This 6-song EP is a reflection of two friends collaborating on songs thinking about doing 50 shows in 50 states in 49 days," shares Frankenreiter. "As the first single says, we are going to see it all and as the second single describes, we are calling all you riders. It's the musical soundtrack to our world record attempt."
RISE TO FALL Premiere New Single & Video "Heroes" From Upcoming Album!
Rockstar Photographer Nathan James Releases New Single "The Hanged Man" to all major platforms
Nathan James released his new single "The Hanged Man" to all major platforms! Bringing back NU-Metal in a modern way. Nathan calls it NU NU METAL. This track is vicious and packed with energy. It's very progressive and unique.
Rachael Sage Releases Optimistic Single "The Other Side" Ahead of New Album
Alt-folk-pop singer-songwriter Rachael Sage has released the title track "The Other Side" from her forthcoming album (out July 21, 2023). Featuring Jack Petruzzelli (Patti Smith) on guitar and Russ Johnson (Elvis Costello) on trumpet, Sage's timeless songwriting reminds us that what's most important – in relationships, dreams or our quest for freedom in whatever form – is always worth waiting for. The single premiered in Music-News and The Country Note.
MODERN MIMES Release Video For "Heavy Heart"
MODERN MIMES, the alternative heavy rock outfit from South Florida, have unveiled a video for their single "Heavy Heart".
Pardyalone asks "Why9x"
THE AUSTRALIAN SIBLING DUO BELLE ROSCOE ADDRESS CLIMATE CHANGE WITH THE NEW VIDEO FOR 'THE BIRDS'
Australian sibling duo Belle Roscoe beguile audiences with an intoxicating concoction of gritty modern Americana and classic '70s-tinged folk-rock, as heard on their current single 'The Birds'. Now the duo release the accompanying video for the song ahead of their set at the Black Deer Festival on June 17th. Watch the official video HERE.
Tove Lo Releases New Track 'I like you.'
Following several SOLD OUT DIRT FEMME headline shows and appearances at Hangout Festival and BottleRock Festival, internationally acclaimed, multi-platinum selling, GRAMMY® nominated artist Tove Lo returns today with a brand-new track, 'I like u.'
Pip Blom Shares New Single ft. Franz Ferdinand's Alex Kapranos / Announces New Album Out Oct 20 via Heavenly
Amsterdam's Pip Blom have today announced details of their third album, Bobbie, and shared the track "Is This Love?", featuring Franz Ferdinand's Alex Kapranos. Released on October 20 on Heavenly Recordings, the band previously shared "Tiger" from the forthcoming album. The band will be opening for Blur in Amsterdam later this year.
EARTH ALTAR Release New Single "Part A: The Descent"
Proggy space rock/doom metal hybrid EARTH ALTAR have released "Part A: The Descent", from Inter Terra Solis, their upcoming split album with SUN BELOW. The album will be released September 15, 2023 on vinyl via Black Throne Productions.
The band comments "The Descent is introspective. Taking the metaphor of a journey to the center of the Earth, we explore and reflect on the time we have spent in this world. A physical movement is conveyed in the song imagery, but the same imagery applies to us writing the song. The introduction, those plodding first few steps to the ending chords, triumphant in their final moments and hanging in the air until at last fading out."
Review & Track Premiere: Earth Altar & Sun Below, Inter Terra Solis
Ashley Elle Radiates Authenticity As She Reflects on Anxiety and Depression in New Single "Heavy, Heavy, Heavy"
Enchanting indie-pop artist Ashley Elle has released her new single "Heavy, Heavy, Heavy." Venturing beyond the ordinary bounds of lyricism, the track reaches an unparalleled level of emotional connection. Ashley Elle takes listeners on a vulnerable melodic journey, exploring the desire for respite from the overwhelming grip of anxiety and depression while maneuvering through life's trials and tribulations. "'Heavy, Heavy, Heavy' is a song about struggling with the complexities of life. I wrote it at a time when I felt so much pressure and responsibility trying to deal with growing up and the challenges we face," explains Ashley Elle. The single is now available to stream. Visit AshleyElleMusic.com.
KENNY MASON DROPS NEW SINGLE & VIDEO "DRACULA"
Kenny first broke out in the rap space in 2019 with his buzzing single "Hit," which catapulted him from Atlanta's underground DIY scene to the national spotlight. As Kenny continued to release more music, he became increasingly known for his versatility and unique sound. His bars and genre-bending abilities that incorporates elements of 90's punk, grunge, hip-hop and more, sets him apart from the rest.