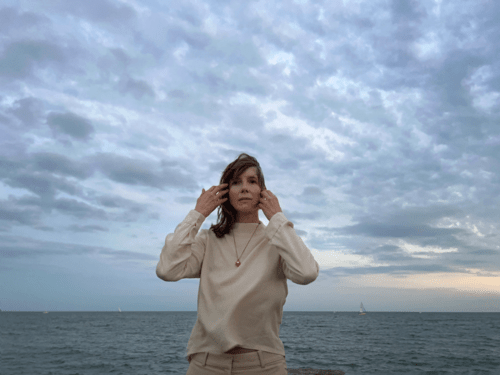 @skopemag news – tuesday – may 30, 2023 @ 12 pm est
https://www.facebook.com/SkopeMag/
https://twitter.com/skopemag
https://www.youtube.com/@skopetv2
https://www.instagram.com/skopemag/
APP – Apple iTunes –
https://itunes.apple.com/app/id1465224822?mt=8
@skopemag APP – Google / Android –
https://play.google.com/store/apps/details?id=hr.apps.n207414718
Support @skopemag –
https://www.paypal.com/donate/?hosted_button_id=3APKAKT8K6ETW
Ariel Maniki and the Black Halos share new video
World-renowned goth trio Ariel Maniki and the Black Halos (Costa Rica) have today shared 'Once and For All' – the second video-single from their latest album, FRACTALS. The new album is the band's sixth full-length studio album, amidst a string of releases tracing back to their inception one decade ago.
Reminder: New Music Video – Cinderella
Like any good fairytale it features magic, but not the talking mice kind.
This is the magic of the company you keep and how the people in our lives can take the most amazing venue and make it even more fun.
Corpsessed: Finland putrid death metal act premiere live album 'Skeletal Grotesquery' via CVLT Nation; CD out via Krucyator Productions
Corpsessed has released Skeletal Grotesquery, their new live album, via Krucyator Productions today (29 May). "The band was created in the first place to be a live band and is best experienced on the stage and with loud volume," states the Finland death metal entity. "This recording captures that raw energy and intensity without any overdubs or corrections and encapsulates the band's sound in its purest unadulterated essence."
Experience the Raw Putrid Live Energy of CORPSESSED 'Skeletal Grotesquery'
Halifax's Chester Doom Releases the Epic "Not Far Behind" From CROWS GO HOME Album
Chester Doom is a rock & roll juggernaut that knows how to bring the house down! These lifelong musicians are on a mission to prove that rock & roll is alive and kicking harder than ever before by mixing equal parts punk rock attitude and Southern rock soul and drawing inspiration from the classic rock gods like Led Zeppelin, Rush, Guns N' Roses, and Lynyrd Skynyrd, as well as modern icons like Tool and Linkin Park.
HUMOUR share new single "The Halfwit" | First material since acclaimed debut EP "Pure Misery" on So Young Records
At the tail end of last year Glasgow's Humour put out their debut EP "Pure Misery", a six-track fever dream that established the band as one of the most exciting new bands on the circuit, a record they called themselves "a montage of miserable things… a bit desperate and a bit grim, but also a bit ridiculous". Released by tastemaker label So Young, a limited number of LPs are still available to buy here.
Lozano presenta nuevo sencillo "Un Loco Como Yo"
El cantante y compositor colombiano Potty Lozano, mejor conocido como Lozano, acaba de lanzar al mercado su más reciente sencillo que lleva por nombre "Un Loco Como Yo", salsa romántica cuya autoría es del cantautor Armando Manzanero.
The Boo Radleys release 'Sorrow (I Just Want To Be Free)
Experience counts for everything and you can't always leave the past behind as proven by The Boo Radleys who show their statesman-like song writing prowess and revive the melodic, pop sensibilities of their chart-cresting nineties exploits with latest single, Sorrow (I Just Want To Be Free). Making extrovert sounds from their sense of introspection, the single – the last to be lifted from their imminent eighth album, Eight, released on Fri 9 June 2023 on their own Boostr label – references electronic pop icons as voices warp, synths replace guitars and the band catches the beat.
NORTH LONDON RAPPR KRILLZ RELEASES SUMMER HIT 'BOUJEE'
Parlaphone's latest signee North London rapper Krillz releases 'Boujee' which is gearing up to be the viral hit of the summer.
The 18 year old rapper has been causing quite the impact since releasing Dubai in 2022, it has totaled over 2 million organic streams and his last release 'Top G' stands as his most streamed track with over 7 million streams.
Balmorhea share new single 'Range' ft. ft. Sam Gendel and Jason Treuting
"Range", the latest single from Balmorhea's second Deutsche Grammophon album, is out today. The new single offers an intriguing glimpse into the new musical directions of Pendant World, a collection of thirteen tracks created by Balmorhea's co-founders Rob Lowe and Michael A. Muller set to come out on June 16th.
Dr. Schafausen Drops New Video For "Anger"
Dr. Schafausen releases new music video for "Anger", this song embodies anger as a deeply ingrained sentiment in contemporary society. A very intense and powerful song that tries to capture the emotion of anger in an explosive and desperate way. Anger is a very complex feeling and often difficult to manage, and it is dealt with in a very interesting way through this song. The use of shouted and desperate singing is an effective way to express the intensity of anger, and certainly captures the attention of listeners in an incredible way. However, it is important to remember that anger can be a dangerous emotion if not managed properly, and could lead to destructive behaviors.
MORNING TOURIST — Unveils New Video For: "Honey" || + Debut Album Out 21 August
Rising London-based alt-folk act – MORNING TOURIST – has shared a new video for latest single "Honey", taken from his debut album 'The Endless Eve' (due 21 August via Blaggers Records).
Pop Singer-Songwriter Samuel Oscar Shares Heartfelt New Single 'Wish You Were Here'.
Canadian visual artist La Faute releases dreamy folk album 'Blue Girl Nice Day' and focus single 'Sorry I Can't Stay'
A hidden gem from the frozen heart of Toronto, Canada, art school dropout and Sony Music Publishing artist La Faute is set to release her debut album 'Blue Girl Nice Day' on 26th May 2023, along with the focus single 'Sorry I Can't Stay' and coinciding music video.
YAWNING BALCH: new track "Low Pressure Valley" streaming
Desert rock pioneers Yawning Man and Fu Manchu guitarist Bob Balch team up for their new project YAWNING BALCH and release the second track taken from their debut album "Volume One", to be issued this July 7th on Heavy Psych Sounds. Dive into the ambient vibrations of "Low Pressure Valley" now…
'Low Pressure Valley' by Yawning Balch | New Album, 'Volume One'
The Natvral announces sophomore LP, shares first single "Lucifer's Glory"
"Don't let the title fool you— It's not a full throated "Hail Satan," but it is full throated. I suppose I could've called it "Paradise Lust." When you hit rock bottom, but wish you could fall deeper- when you're proud to lose, 'cuz you know the kind of people who win- when only what's missing remains…Sure, It's perverse, crushing, and wrong. But it's also alright. There were other options, but only one choice. That's Lucifer's Glory." -Kip Berman
Loupe announce UK tour with Lovejoy, share new single 'It's Getting Wild, Getting Older'
Amsterdam indie rock quartet Loupe share the new single 'It's Getting Wild Getting Older' (May 19th) taken from the upcoming debut album Do You Ever Wonder What Comes Next (June 16th) via Excelsior Records. Released alongside the announcement of the upcoming UK tour with Brighton Indie-Rock breakouts Lovejoy, the new single offers another taste of the band's unique melodic indie-rock sound.
Soen announce new album 'Memorial' out September 1st
The new single is a statement of intent of what's to come from the forthcoming album and sees the band take a much heavier approach but still retain their melodic sensibilities.
"Mad Dog" Video – From The Reed Effect
Hailing from Toronto, Canada, The Reed Effect has now released their final video for "Mad Dog" (5/23) off of their album '1973'. This album has become the culmination of how Kirk Reed, brother of Chris Reed who passed away in 2020, chose to honor his brother in blood and music.
Members of Alkaline Trio, Against Me!, AFI, and More Form Lektron, Release Debut Two-Song Single via Asian Man Records
Lektron, a new garage punk outfit led by Alkaline Trio's Matt Skiba, today released their debut two-song single via Asian Man Records. Both tracks – "Dirty Jacks" and "She's a War" – are now available on major streaming platforms, and fans can pre-order the vinyl, which is expected to ship by end of June, on asianmanrecords.com. Lektron also confirmed plans for a full-length album supported by extensive touring, with more details to come later this year. Follow the links below to hear the band's brand new noise.
Eclectic Austrian Music Artist Trickster To Release New Single "Still Kicking" Featuring Members of Robbie Williams, Mike Oldfield, James Blunt, Tom Jones and Others!
Trickster's life took a dramatic turn in 2017 during a perilous car accident in South France. Depicted in his latest single release 'Still Kicking', the incident resulted in the loss of all his physical assets, engulfed in a ball of flames, including evidence crucial to his work, which led to another – unjust – run in with the law. Astonishingly, he survived the accident unscathed, defying all odds and leaving authorities and witnesses astounded.
"I don't know how, I don't know why, there must be a reason why I didn't die. I can't pretend, it don't make sense, somehow I'm still kicking it for one more night" – Lyrics from 'Still Kicking'
Introducing // Dalia – "Nothing But Pain"
Today, get acquainted with debutant Dalia and her dramatic yet tender single "Nothing But Pain" where every chord and lyric chronicles love's first break-up. Dalia's first year of releasing music promises to offer listeners a fresh, distinctive sound that blends pop, alternative, and indie influences; her songwriting skills blend raw emotion with clever wordplay and catchy hooks.
Gotts Street Park Share New Single / Announce Debut Album Out Oct 13 via Blue Flowers
For new listeners and latecomers there has been no handier introduction to Leeds collective Gotts Street Park than their recent run of releases. Singles "Lost & Found" ft. Charlotte Dos Santos, "Summer Breeze" ft. Rosie Lowe and their 2021 four-track EP Diego are a musical suite of songs that drill into the nucleus of GSP.
Loma Prieta Share Spiraling New Single "Circular Saw"
Loma Prieta's highly anticipated full-length Last will arrive June 30th from Deathwish Inc. A long eight years since their previous LP, and three years since their excellent Continuum b/w Fate 7inch, Last is comprised of eleven new songs that took shape amid the turbulence the world has collectively faced since. The emotional tension within each song on Last is palpable; at times unfurling contemplatively with delicate melody while at others, exploding with sonic violence. The songs all give voice to the manic nature of the modern human experience.