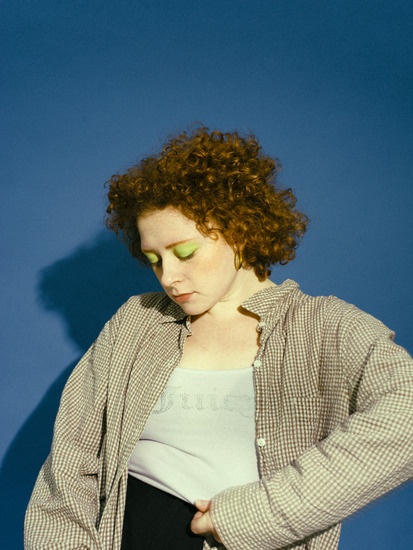 @skopemag news – monday – may 29, 2023 @ 3 pm est
https://www.facebook.com/SkopeMag/
https://twitter.com/skopemag
https://www.youtube.com/@skopetv2
https://www.instagram.com/skopemag/
APP – Apple iTunes –
https://itunes.apple.com/app/id1465224822?mt=8
@skopemag APP – Google / Android –
https://play.google.com/store/apps/details?id=hr.apps.n207414718
Support @skopemag –
https://www.paypal.com/donate/?hosted_button_id=3APKAKT8K6ETW
Michael Ian Cummings (SKATERS) Shares Debut Solo EP
10 short years have passed since SKATERS' formation in Lower East Side Manhattan. Within months of forming and a self-released EP, the band was signed to Warner Brothers Records, toured around the world, had global critical acclaim from NME to the New York Times. Two years later, they released their debut album, Manhattan with WBR, were dropped, self-released their sophomore album Rock n Roll Bye Bye independently, and then disappeared. It was a whirlwind ride for the band that came at one of the most difficult transitions in the music industry – the exact time digital downloads plummeted, and streaming had not yet reached the masses. SKATERS were caught in the shuffle, and broke up.
Divine Sweater Share "Waking up Alone / Julia" Lyric Video
Today, Boston-born and Brooklyn-based indie rock group Divine Sweater finally share their newest LP, Down Deep (A Nautical Apocalypse), via Better Company Records. Having introduced the project with a handful of stand-out singles — "All the Way Back," and "When the World is Ending," and "In the Comedown" — now, the band continues the momentum with a lyric video for the focus track, "Waking up Alone / Julia."
[NSFW] Loose Sutures: Stream Italian heavy fuzz/garage punk trio's new LP; Nick Oliveri & Alain Johannes — guests; out via Electric Valley Rec.
Fuzzy stoner/garage punk group Loose Sutures has released their third record, Sado Sex for Dummies, today (26 May) via Electric Valley Records. The Sardinian act's first studio outing as a trio, the album features a couple of other guests, including the heavy rock royalties Nick Oliveri and Alain Johannes.
Easy Star Records Presents: Groundation Meets Brain Damage "Dreaming From An Iron Gate"
Groundation is celebrating the 20th anniversary of their groundbreaking album Hebron Gate with the release of Groundation Meets Brain Damage – Dreaming From An Iron Gate. The album is out now via a partnership between France's BACO Records and the U.S.'s Easy Star Records. Stream here:
Timely Memorial Day: Air Force Services Releases Artisan Air Series Highlighting Airmen, Guardians Now Streaming On AF Live App Only
JOINT BASE SAN ANTONIO, Lackland Texas – The Air Force Services Center releases the first five episodes of the highly anticipated Artisan Air series Memorial Day Weekend!
The new series showcases the creativity and depth of talent in both the Air Force and Space Force.
"The Air Force Services Center recognizes that people are its greatest asset, accordingly we are putting audiences behind the scenes of service members' lives and are engaging audiences with a new 30 episode series," comments Richard Cooper, Strategic Marketing & Branding Specialist. "Our Over-The-Top (OTT) media channel, AF Live APP, will feature our Artisan Air series and showcases Airmen's and Guardians' most coveted interests."
Toronto's Rock Power Couple ALTERED BY MOM Releases "Waiting On A Sign That's Already There"
ALTERED BY MOM is an alt-rock/indie duo from Toronto that combine a knack for infectious melodies and classic songwriting with a quirky sense of humour and a tongue-in-cheek post-grunge aesthetic. They sound like Alanis Morissette, Oliva Rodrigo, and Sloan chowing down on a party sub in the security line at YYZ.
Junebug Debuts Intricate New Single for "Hurt A Fly"
"'Hurt A Fly' is the feeling of anticipatory anxiety, like something catastrophic might happen, and you're just bracing yourself for the worst. At first, the song was about the sadistic wish of wanting someone to live up to the pain you believe they could cause you. However, I soon realized that living in constant fear of how others might hurt you is a damage to yourself. None of us are incapable of causing harm, we are all capable of hurting others, and even more so capable of inflicting unwanted harm upon ourselves unknowingly. The culmination of all of these various strands of thoughts lead to the creation of 'Hurt A Fly.'"
[Single] Matt Maddox ft. Tone Spliff – Free Reign prod. by Nohokai (Cuts by Tone Spliff)
Veteran rapper Matt Maddox drops his latest single "Free Reign" feat. cuts by the incomparable Tone Spliff. The single is a hard hitting bar fest over menacing production by Nohokai Productions. This one is for true fans of punchlines and wordplay. Check out what Matt had to say about it below.
Punk band FORE (feat. Inhuman Condition members) releases Macho Man-inspired new single "Nothing Means Nothing"
Hardcore punk band FORE have released a flying-elbow-drop-inspired new single called "Nothing Means Nothing". The trio's second single from their upcoming album, "Skin", features an appreciation for the awe-inspiring "Macho Man" Randy Savage. While the accompanying video features vocalist/bassist Brian "The Canadian Glenn Hughes" Stephenson prepping for the ultimate showdown, the song's lyrics are taken from Mr. Savage's famous cocaine-fueled promo rants.
News: Inezona /// New song & video
A power song with western flair. INEZONA as a full band in the sun with the dust kicking up from a horse all around them. With longing, the song takes you far away to a place of power. The horse as a symbol for the power and movement of our existence.
Charlie Maldonado presenta nuevo sencillo "Sentenciada"
El salsero puertorriqueño Charlie Maldonado, lanza al mercado su reciente corte musical que lleva por nombre "Sentenciada". Es un tema romántico hecho en un arreglo magistral de salsa dura.
Relata las diversas etapas del amor entre dos personas, utilizando metáforas adaptadas al lenguaje jurídico. Además, cuenta cómo se va desarrollando ese amor hasta llegar al veredicto o sentencia final, el amor del uno para el otro.
Primerose Path: Release New Single/Video 'Irrelevance'
Primrose Path are a dark progressive five piece outfit from Perth, Australia fusing grunge, black metal, djent, melodic and death metal to create their unique brand of 'psychedelic space-witch' metal.
Mass Crysis Announces Upcoming Tour Dates and Unveils New Video "Imposing Truck"
Alongside the tour, the band has also released a brand new video titled "Imposing Truck," showcasing their unrelenting musical prowess.
Rising dream pop act shares visually striking music video
RICHARD WALTERS — Returns With Atmospheric New Single: "Move On" || + UK Tour This Nov
Returning with his first solo music in 18 months – Richard Walters – is pleased to present the new single: "Move On".
Released today via the Nettwerk label, the track is an initial taster of a brand new album from the Oxfordshire artist and composer, which is due for release later in 2023.
Lucy Daley Unveils Captivating New Single "What Once Was"
Rising singer-songwriter Lucy Daley is set to make waves in the music industry once again with her latest release, "What Once Was." The enchanting new single, which delves into the complexities of an on-again-off-again relationship, showcases Lucy's masterful storytelling and introspective songwriting. With vivid imagery and a compelling melody, Lucy paints a poignant picture of the emotional rollercoaster that such relationships often entail.
[Single] Lord Willin ft. Sonnyjim & Mr. Phormula – Legendary Legacy prod. by Mr. Phormula
Providence, RI artist Lord Willin drops his first single "Legendary Legacy" featuring U.K. Hip-Hop heavyweight Sonnyjim & his "Hel Clecs" cohort, Welsh pioneer Mr. Phormula, off the upcoming album "S.S.R.I." which is entirely produced by Mr. Phormula. Check it out now on all platforms!
Ready for broadcast… Fist to the Sky from American rockers Nic Andrea & The Verdict
"Fist to the Sky" is the third release by LA-based rock band Nic Andrea & The Verdict and the lead release from the band's debut EP, A Night at the Wrecking Yard Pt. 1.
Vocalist Nic Andrea, who also wrote the song, explained that how it differs from its prior releases.
"Although it still has our hallmark classic rock energy," Nic explains, "other influences organically seeped into the mélange, from The Jackson 5 to Louie Armstrong to The Pointer Sisters." The latter reference is particularly apt given that the band's keyboardist, Gary Swan, previously served as musical director of the Pointer Sisters.
CAESAR SPENCER — Releases AA-Side Single: "Hail Caesar" // "Broken By The Song"
On the back of the successful release of album "Get Out Into Yourself" (out now), Caesar Spencer has revealed a new AA-side single release: "Hail Caesar" // "Broken By The Song".
Spotlighting two very different sides of the album, you can stream them on all services here:
Paula Santoro – Sumaúma
Released this Friday, May 26th, on audio streaming platforms, Sumaúma is the seventh and most recent solo work by Paula Santoro, moving between different musical genres, such as bossa nova, MPB, samba and elements of African music.
The album features collaborations with renowned composers, including Arthur Verocai, João Bosco, João Donato, Toninho Horta, and recently deceased drummer Ivan Conti "Mamão, from the legendary group Azimuth, the quintessence of the seventies sound in Brazil.