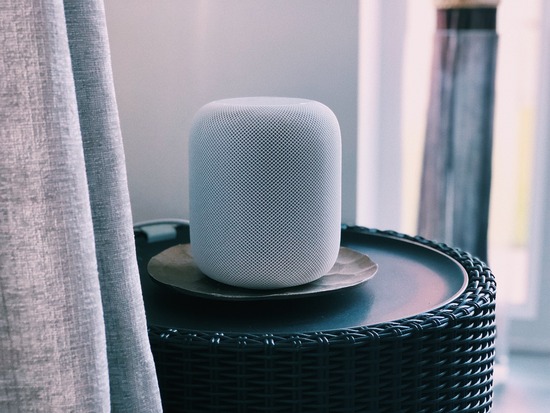 Are you looking to give your home the tech upgrade it deserves? Yes, technology can be overwhelming, but there are plenty of ways to add value and convenience without having to commit yourself to a full degree course. From sound bars that make TV nights a pleasure rather than an ordeal to in-home assistants capable of transforming mundane tasks into quick few clicks, here are a series of simple ideas for teching out your home. Teching out the house doesn't need to become yet another chore – let us show you how easy it is with these digital updates!
Invest in a Smart Home Assistant
Are you tired of constantly juggling house chores and daily tasks? Why not invest in a smart home assistant? With hands-free help always at your fingertips, a smart home assistant is the perfect tool to make your life easier. From setting reminders to controlling your home's temperature, a smart home assistant can handle it all. Need to order groceries or turn off a light before bed? It's as easy as asking your assistant to do it for you. Say goodbye to the stress of multitasking and let a smart home assistant take care of the small stuff so you can focus on what's important.
Upgrade Your Surround Sound System with a Quality Soundbar –  
Are you tired of trying to watch your favorite movies and shows with lackluster sound quality? It's time to upgrade your surround sound system with a quality soundbar! Say goodbye to bulky speaker systems that take up precious space in your living room. With a utv sound bar system, you'll get crystal clear audio performance without sacrificing your home's aesthetic. You'll finally be able to hear every little detail in your favorite songs, movies, and shows with a soundbar. Don't wait any longer- elevate your listening experience today!
Get Creative with Chromecast
Looking to add a little creativity to your TV streaming experience? Look no further than Chromecast! With this nifty little device, you can stream your favorite shows and movies from any device, be it your phone, computer, or tablet, right to your TV. The possibilities are truly endless, from binge-watching your favorite series to catching up on the latest blockbuster hit. So why limit yourself to just one device when you can have them all? Get creative and start streaming today with Chromecast!
Incorporate Smart Lighting into Your Home
Incorporating smart lighting into your home is an easy way to make nighttime less stressful in your home. With smart lighting, you can easily control the brightness and color of your lights through your phone or even your voice. Imagine being able to dim your lights while you snuggle up on the couch to watch a movie or turn the lights on from your bed without having to get up. Smart lighting not only adds convenience to your day-to-day life, but it also allows you to create different moods and atmospheres within your home with just a few taps on your phone. So why not simplify your life and enhance your home with the power of smart lighting?
Automate Your Blinds and Shades
Having an automatic system to control your blinds and shades can make a huge difference in your home. With the ability to set timers, you can sit back, relax, and let technology do the work for you. Imagine waking up each morning to rays of sunlight because your blinds have opened automatically, or coming home to a preset mood thanks to your window treatments. Yes, it's that simple and that convenient. Not to mention, it's a great way to save energy and money on your electricity bill. So why not take advantage of these advancements and let automation revolutionize the way you live?
Utilize Smart Thermostats to Save Money on Heating/Cooling Costs
As an easy way to improve the quality of your home's features, thermostats are a really straightforward option. With the ability to adjust temperatures based on your occupancy or climate preferences, these devices can potentially save you money on your utility bills. Not only that, but they also offer the convenience of being able to control your thermostat from your smartphone or other devices, making it easy to adjust the temperature from anywhere in your home. With smart thermostats, you can say goodbye to wasteful energy usage and hello to a more efficient, cost-effective way of controlling the temperature in your home.
Investing in the technologies outlined is a great way to make life more convenient and comfortable in the home. Smart home assistants, soundbars, Chromecasts, smart lighting, automated blinds/shades, and smart thermostats are all great additions that will go a long way in creating an enjoyable living experience. Whether you just want to be able to control your surroundings with your voice or you want to use these tools to save money on heating/cooling costs, adding technology into the home is an easy decision. So why not invest tech that will make your time spent indoors more productive and enjoyable?