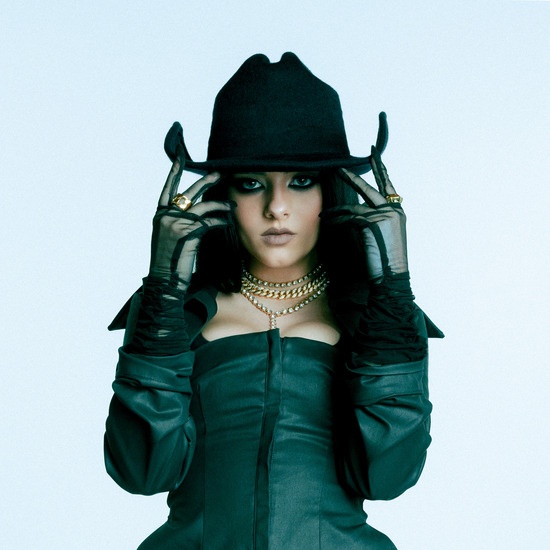 @skopemag news – friday – may 26, 2023 @ 10 am est
https://www.facebook.com/SkopeMag/
https://twitter.com/skopemag
https://www.youtube.com/@skopetv2
https://www.instagram.com/skopemag/
APP – Apple iTunes –
https://itunes.apple.com/app/id1465224822?mt=8
@skopemag APP – Google / Android –
https://play.google.com/store/apps/details?id=hr.apps.n207414718
Support @skopemag –
https://www.paypal.com/donate/?hosted_button_id=3APKAKT8K6ETW
Night Tapes revitalise a fan favourite with 'Humans (Elevated Mix)'
Canadian visual artist La Faute releases dreamy folk album 'Blue Girl Nice Day' and focus single 'Sorry I Can't Stay'
A hidden gem from the frozen heart of Toronto, Canada, art school dropout and Sony Music Publishing artist La Faute is set to release her debut album 'Blue Girl Nice Day' on 26th May 2023, along with the focus single 'Sorry I Can't Stay' and coinciding music video.
Indonesian All-Girl Rockers VOICE OF BACEPROT Reveal Lyric Video for Protest Anthem "The Enemy Of Eartth Is You"
Ground-breaking Indonesian all-girl rock/metal trio VOICE OF BACEPROT (VOB) released their powerful single "The Enemy Of Earth Is You" on May 18– a call-to-action protest anthem against indifference to climate change–which Louder Sound praised for its "infectious grooves and nimble-fingered riffs." Born out of the trio's high school years, "The Enemy Of Earth Is You" is a powerful, passionate anthem wrapped in VOB's trademark ferocity and marks the debut single from VOB's upcoming debut album RETAS due in July (exact date tba). VOB have shared a lyric video featuring animated artwork and caricatures of themselves. Watch it streaming below or via YouTube HERE.
MAU Y RICKY UNVEIL "MANOS FRÍAS" WITH REIK & BEÉLE
"This is one of those releases that feel extra special to us. 'Manos Frías' is a song that we've been dreaming of releasing for a while and we're so happy to share with our brothers Reik and Beele. We've admired Reik for a long time and were so excited to collaborate, and Beéle delivered his verse like nobody else could. They took the song to a whole new level. A few months ago, we played the song live and fans started spreading it all over socials. For us, this song is timeless… we're happy it's finally out." –Mau y Ricky
ICONÏC releases new single 'I'm So Fly'
Meet a true renaissance man, ICONÏC, the dynamic and multi-talented music producer who is already making waves in the music industry. Born as Mattias Johansson, ICONÏC is not just your ordinary artist, but also an IT entrepreneur and the mastermind behind the Metaverse platform, HiberWorld. Under his music alias he showcases his energetic, melodic, and danceable pop music heavily influenced by various electronic music styles.
JESSIE MURPH RELEASES NEW SONG "COWBOYS AND ANGELS"
Earlier this year, Jessie embarked on her first-ever North American headline tour in support of drowning. The 29-date run, which included venue upgrades and multiple shows in Atlanta, New York, and Los Angeles, saw the Nashville-born/Alabama-raised star performing to sold-out crowds singing along to every word. This past weekend, Jessie commanded the Hangout Music Festival stage where she surprised the packed audience with news of today's release – watch the viral video of her making the announcement that garnered over 6M views in less than 48 hours HERE. Jessie will take the summer festival circuit by storm with prominent sets at Lollapalooza, Outside Lands, Breakaway, and Life is Beautiful. See full routing below.
rlyblonde Shares New Single "Hot Girls Always Win" | Debut EP Out June 2
"Hot Girls Always Win" is an empowering anthem filled with fuzzy guitar riffs, catchy pop melodies, and slick lyricism. The new single follows the EP's previously released singles, "Fantasy" and "Spiltmilk," which landed widespread support from tastemakers like The Luna Collective, Enfnts Terribles Magazine and Unpublished Magazine.
GOON DES GARCONS* RELEASES A NEW TRACK & VIDEO FOR "LIVING IN EXCESS" VIA DEF JAM RECORDINGS
LUCINDA LIVINGSTONE OF CULTDREAMS/NERVUS RETURN WITH NEW SINGLE, TREADING WATER, AS LLOUIX
Launching their latest endeavor, Lucinda Livingstone of Cultdreams and Nervus signs to Beth Shalom Records under the moniker LLOUIX for the release of their new single, Treading Water. Set for release on May 26th, their label debut displays Lucinda's rawness, honesty and vulnerability which build the foundations of their new solo project.
LARKHALL — Releases New Collaborative Album Today || + Listen To Simeon Walker Rework of "Uncertain Times"
Compiling ten creative reinterpretations of songs from Larkhall's 2022 album 'Say You're With Me', this latest collection features reworks from a stellar cast of fellow artists including Alexandra Hamilton-Ayres, James Yuill, Ani Glass, Echo Juliet, Neil Gay, Jim Cornick, Josh Semans, Harriet Riley, and more.
THE SHERLOCKS SHARE THE NEW SINGLE 'PEOPLE LIKE ME & YOU' – THE TITLE TRACK FROM THE NEW ALBUM WHICH FOLLOWS ON AUGUST 11TH
It's a great time to be The Sherlocks. Their recent single 'Sirens' was named as Jordan & Vick's Tune of the Week before picking up further Radio 1 airplay from Jack Saunders, and that momentum carried into the follow-up 'Don't Let It Out' which was accompanied by the band's best video to date. Their recent set at Stockton Calling was completely full hours before they stepped on stage, and the chaos was heightened when fans burst through security and jumped through fire exits before dashing to hide among the packed crowd.
Leeds-based turntablist/producer NikNak shares four track dub EP 'Resurface'
Leeds-based turntablist, NikNak, blasts the cobwebs from the vaults on new EP Resurface, out 26 May 2023 on Reel Long Overdub.
After a breakthrough year that saw her featured by Mixmag and Clash, embark on her debut UK tour and remixing works for Phillip Glass, the exceptional NikNak continues her musical experimentations by reviving the weighty dub and twisted RnB cuts that fuelled her early adventures in music.
Denver's ISADORA EDEN Reveals New Single 'bloodymary' Out Now
Denver, Colorado based Isadora Eden is delighted to reveal the video for her new single 'bloodymary', which is released on 26th May 2023.
The track is the latest to be taken from her forthcoming debut album forget what makes it glow, set for release on 14th July 2023, and follows on from lead single 'Haunted' and follow up 'Still', which picked up support from UK tastemakers DIY Magazine, Noizze, Analogue Trash, Colorising and more.
Just dropped > emotional alt-pop single from Jack Vallier
Paris Paloma Releases Haunting Rendition of Billboard-charting Breakout Single "labour" Live from RAK Studios
UK singer-songwriter Paris Paloma releases a stirring live rendition of her Billboard-charting, fiery feminist anthem "labour." Watch the session, filmed at London's legendary RAK Studios and complete with haunting strings and backup vocals by London Contemporary Voices, an all-female choir, HERE.
Confidence Man drope new single 'Easy'
Aussie party-starters Confidence Man are the latest in a glittering line-up of fresh talent reworking Groove Armada classics following the duo's GA25 celebrations. This time feel-good bumper 'Easy' is in the hot seat, 'Easy (Confidence Man Remix)' hits the shelves 26th May.
Snakehips Drop Sleek New Music Video for "Sometimes" With Daya & EARTHGANG
Earlier this month, genre-bending DJ / producer duo Snakehips delivered their debut album "never worry" with a slew of collaborators including Tinashe, Lucky Daye, BIA and more. Following the success of the album across the globe, the duo have now released the official music video for "Sometimes" with Daya & EARTHGANG.
The Intersphere release new album 'Wanderer'
What is the best thing you can take away from crises? New insights, courage to be more creative, breakthroughs that seemed impossible before? THE INTERSPHERE have experienced all this in the last three years and survived. The sixth studio album Wanderer proves that – and THE INTERSPHERE don't have to prove anything to anyone. Except maybe to themselves.
Skope single submission: Daemon, "Vader". Killer Mike/DJ Shadow collaborator brings heavy bars
Boy & Bear Release Self-Titled Fifth Studio Album Today
Today, Australian chart-topping and ARIA-award winning act Boy & Bear release their self-titled fifth studio album, Boy & Bear, available now independently. The new album follows four ARIA top-10 charting albums, including two #1s – Harlequin Dream and Limit of Love. A new body of work, each of the 11 tracks were self-produced and recorded at Golden Retriever Studios in Marrickville, Sydney, and mixed by GRAMMY Award winning Engineer Craig Silvey (Florence + The Machine, Arcade Fire, The National, Of Monsters and Men) at Toast Studios in London.
DEAD QUIET: new single "Dying To Live Again" out now
Vancouver-based progressive proto-metal merchants DEAD QUIET share the final single taken from their forthcoming full-length "IV", due out June 9th on Artoffact Records. Stream "Dying To Live Again" now!
The wait is ALMOST over. Last but definitely not least, Dead Quiet has delivered the final single from their quickly approaching album. While every single from this album has had its own reason to get you pumped up for the release, "Dying To Live Again" is indisputably the perfect last single to preface the full-length. Every element of this song screams "give me more" and leaves you not simply wanting, but needing more.
[IVY] DROPS NEW SINGLE 'CLOSE TO ME'
The single displays [IVY]'s sonic diversity with her unique blend of DnB, house, hardcore and 4×4. Honing her signature sound, [IVY] has built a cult following of fans and has established herself as one of the most exciting producers in drum 'n' bass' next generation.
INDIA'S LEADING ENGLISH LANGUAGE POPSTAR ANANYA BIRLA SHARES THE NEW SINGLE 'CAUGHT UP'
J NOA UNVEILS HIGHLY ANTICIPATED DEBUT EP AUTODIDACTA
17-year-old Dominican rap phenom J Noa, releases debut EP Autodidacta today via Sony Music CAC. The EP comes with a focus titled track and visuals which are a powerful display of her lyrical prowess and versatility as a rapper and artist. The self-proclaimed "daughter of rap" utilizes her razor sharp lyrics to create consciousness and talk about her real life experiences as a black woman growing up in one of the toughest neighborhoods of Santo Domingo and being a woman in the male dominated rap game. Autodidacta comprises seven songs produced by a stellar line-up of beat makers including Mauro de Tommaso (Nicki Nicole, Cazzu,) Brasa (Bad Bunny, Yandel, J Lo,) Nipo809 (Martha Heredia, El Cienty,) Nico Clínico, and HV (Papaa Tyga, Marcelo EL MC.)
Heavy Psychedelic Act Screaming Bones presents the official visualizer for "Leave Me Alone"
Screaming Bones has released a visualizer video for the track "Leave Me Alone" off the reissued album "And It'll All Be Good." The album, released via Wormholedeath, takes the listener on a journey through a surreal soundscape of hypnotic tones and heavy guitar riffs.
"And It'll All Be Good" is a hidden gem of an album, with each listens revealing new layers of beauty within the chaos. The reissue of the album via Wormholedeath brings the music to a wider audience, showcasing Screaming Bones' unique blend of Heavy Psychedelic soundscapes.
MAISIE PETERS SHARES POIGNANT NEW SINGLE "TWO WEEKS AGO"
The Good Witch was introduced with vulnerable lead single "Body Better," which garnered praise from Rolling Stone, Consequence, Billboard and more. Written by Maisie, alongside Ines Dunn (Griff, Mimi Webb) and producer Matias Téllez (girl in red, AURORA), "Body Better" brims with more candor and vulnerability than ever before, showcasing the evolution of Maisie's acclaimed diary-style songwriting that's resonated with audiences worldwide. In March, Maisie shared her buzzing single "Lost The Breakup," which has already amassed more than 14 million streams and counting, and saw a dazzling network television performance on The Tonight Show Starring Jimmy Fallon.
TEXAS-BASED POP DUO SURFACES RELEASE NEW SINGLE "REAL ESTATE"
"'Real Estate' is about the infatuation with that place in someone's mind that you can't get enough of," says Surfaces. "It's a familiar place to call home that feels safe and deserves all the love in the world. We wanted to capture the bliss of finding that space and reveling in it."