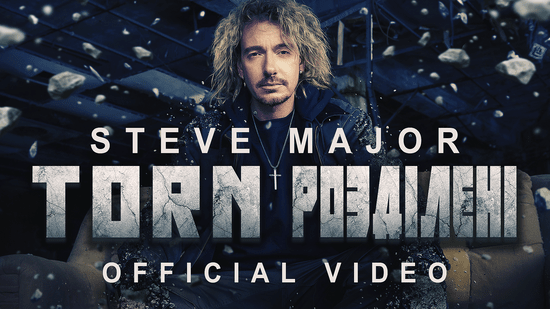 Steve Major is a one-of-a-kind musician and record producer who loves to make music that is not only entertaining but also inspiring and thought-provoking.
His latest single, "TORN"/"РОЗДIЛЕНI," is a perfect example of that. The song was released on April 25th, 2023. This studio work is special because it comes with two different track versions.

One is fully sung in English, while the other combines English with Ukrainian. The track ponders on the horrible tragedy of war. It is also an outlook on the ongoing Ukraine crisis, which holds significant meaning for Steve, particularly due to his familial ties and extensive time spent living and working in the country. Because of his connection to what's been happening, the artist can convey a very truthful, real, and emotional message to the audience.

Find out more, and do not miss out on this heartfelt new work by Steve Major, which also comes with a matching music video.

Listen on Spotify: https://open.spotify.com/track/6DlpdGDSHALTCWFGbafCxv
Official Music Video: https://www.youtube.com/watch?v=AigFU2hgDi8
Website: https://stevemajorofficial.com/
Follow on IG: https://www.instagram.com/stevemajorofficial/