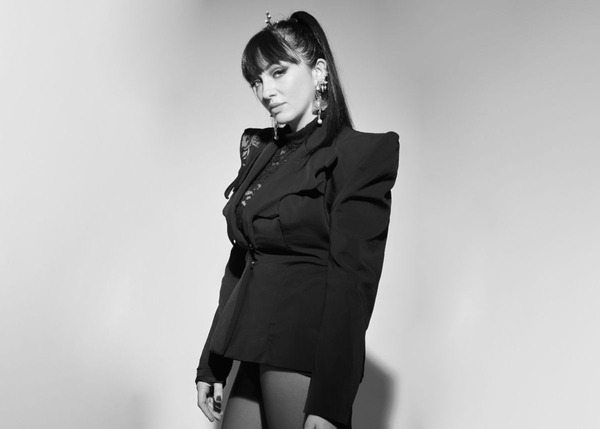 @skopemag news – thursday – may 25 2023 @ 10 am est
https://www.facebook.com/SkopeMag/
https://twitter.com/skopemag
https://www.youtube.com/@skopetv2
https://www.instagram.com/skopemag/
APP – Apple iTunes –
https://itunes.apple.com/app/id1465224822?mt=8
@skopemag APP – Google / Android –
https://play.google.com/store/apps/details?id=hr.apps.n207414718
Support @skopemag –
https://www.paypal.com/donate/?hosted_button_id=3APKAKT8K6ETW
hunter & wolfe Announce New Album, Share "Famous Friends" Single + Video via ChorusFM | 'I deserve this.' Out Later This Year
Today, hunter & wolfe, the indie-rock duo made up of Michael Maffei and Sundeep Kapur, released the first single and accompanying lyric video from their forthcoming album titled I deserve this., out later this year. The single, "Famous Friends," keeps what the album embraces at the forefront; both the seriousness and self-awareness to never take themselves too seriously. Sonically, though, the single is solid with its influences from the likes of Elliot Smith and St. Vincent among other indie-rockers.
New Age Classical Musician Julian Loida Releases 'Giverny' LP, Influenced by French Culture
His album, Giverny, is a new age, indie classical collection of songs. During songwriting, he had the realisation that memories often come to us before we even remember, and similarly that's how songwriting/composing feels – that they have been laying dormant until they feel it's time to appear. With this album, Loida was influenced by French philosophy, arts, and music, from his time visiting, creating, and meeting people there.
Endless Forms deliver an M83 inspired Dreamliner
'A Door That Disappears' is the second track taken from his pending album 'The House of Love' – the most intimate and personal album Allen has ever released. The single started as a production demo he created for another artist that wanted something similar to 'All The Stars' by Kendrick Lamar and SZA which they didn't end up using. "I loved it so much that I repurposed it into this melancholy, bongo-heavy piano song"
Sydney soul artist Melita hypnotises with groove-laden track 'Crystal Logic'
With influences stretching from Raveena to Silk Sonic, and a sound and energy that prompts comparisons to artists including Parcels, Tom Misch and Vulfpeck, Sydney's Melita is automatically coming through as a fresh name to keep an eye on.
Angus Legg shares raw & vulnerable new single 'Someone I Never Knew'
With an unyielding vulnerability, Melbourne's Angus Legg has today unveiled his latest emotionally fueled pop heater, titled 'Someone I Never Knew'. Whilst the grief from the death of his father was the catalyst for this track, Angus Legg pulled profound wisdom to pen the lyrics, understanding that "a loved one cannot experience who you are today, and ultimately never know who you are to become.". With the vacancy of being unable to share those moments with his father, 'Someone I Never Knew' was an expression of Angus' pride of who he had become, as well as his gratitude to acknowledge that he would not be the person he is today, without his fathers guidance. Serendipitously, the track's release date coincides with his father's birthday; May 24th.
OUT NOW: Kyss På Halsen – There's Always Someone Awake Somewhere (FFO Beach House, Caroline Polachek, shoegaze)
Kyss På Halsen (translating to A Kiss On The Neck) is a group comprising songwriter Lene C. Jørgensen (Turbotiger) and producers Anders Magnor Killerud (TAPE TRASH) and Ole Torstein Hovig (Spielbergs). The group's members have been friends for a long time, with their collaboration originating in one of Killerud's other bands, Ludvig Moon.
Introducing "Midnight Drives" – Malibu Wild's Captivating Musical Journey
"Midnight Drives" is the highly anticipated first single of the year from Malibu Wild, following the success of their 5 singles released in 2022. With each song they release, the band pours their hearts and souls into the music, ensuring that every note resonates with authenticity and emotional depth. This latest release captures the delicate aftermath of a breakup, portraying the complex emotions of longing, nostalgia, and self-preservation. A song about remembering and getting lost in the simpler times with the one that got away. The song's enchanting melodies, heartfelt vocals, and captivating storytelling create a dynamic and irresistible sound that invites listeners to explore the intricacies of love, loss, and the journey towards healing. A song anyone can enjoy on a late summer night drive of their own.
DRUID Pair Single 'HANG IN THERE (IT GETS WORSE)' With A Gripping Music Video
Australian metalcore powerhouse, Druid, continues to make waves in the heavy music scene with their latest single, 'HANG IN THERE (IT GETS WORSE)', which they are now pairing with a chilling and haunting music video. The track, released on May 12th, delves into the depths of mental health issues and the inner struggles that accompany them, showcasing Druid's unyielding style and raw intensity.
PABLLO VITTAR ANNOUNCES 'NOITDA' WORLD TOUR DATES
"Cadeado" was filmed at Pracinha Da Cultura in the Vicente Pinzon neighborhood of Fortaleza in the Northeast of Brazil, which is known for taking the brega genre global. The high energy dance video lights the neighborhood ablaze, harkening back to the sounds of Vittar's early musical roots.
ASHNIKKO SHARES "POSSESSION OF A WEAPON"
"Possession Of A Weapon" marks one of Ashnikko's most personal and political songs to date as we see her put the overturning of Roe v Wade under the microscope and explore the outcome. "It's just flesh, I can be grotesque / Move my body like chess," they sing, describing how the body has become politicised, and how people with full lives and private desires are reduced to pawns within the corridors of power.
ELLUR shares 'Anywhere' video | out now via DANCE TO THE RADIO
Enigmatic indie riser Ellur shares the video for brand new single 'Anywhere' (watch here), out now via ia cult indie label Dance To The Radio (Far Caspian, Low Hummer, Youth Sector).
Co-written with Circa Waves' Kieran Shudall and produced by Rich Turvey (Abbie Ozard, Bloxx, Pixey), 'Anywhere' marks the latest addition to her growing catalogue of deeply personal, danceable guitar anthems, taking inspiration from a range of musical icons in the process, including Haim and Cocteau Twins.
FOO FIGHTERS: "SHOW ME HOW" Third Track From Upcoming Album Now Available
Foo Fighters have released "Show Me How," the third track to drop in advance of the Rock & Roll Hall of Famers' 11th album, But Here We Are, out June 2 on Roswell Records/RCA Records.
ENOLA GAY announce 'Casement' EP & share new single 'Leeches' | out today (May 25th) via MODERN SKY
Belfast-based noise punks Enola Gay announce 'Casement' EP, set for release September 1st via Modern Sky (Crawlers, Malady), and share venomous new track 'Leeches', out today (May 25th).
New York's BEST EX Waltzes Away From Bad Boyfriends On New Summer Anthem
NYC-based indie pop songwriter BEST EX (aka Mariel Loveland) is pleased to announce her return with a video for her punchy new single 'Tell Your Friends', set for release on 25th May 2023 via Alcopop! Records (UK) and Iodine Recordings (US).
Skope single submission: Drew The Kiiid, " this ain't no dance song." f. Amari Blaze, MBWAV. Chitown stand up
21-year-old Chicago rapper Drew The Kiiid presents "this ain't no dance song." produced by drew and MBWAV. Featuring fellow Chicago artist Amari Blaze, the track is the lead single from drew's new album triiips around the sun. "One of my lady friends complained to me that I had no music that she felt she could turn up or twerk in the club to," Drew says about his new single. "I immediately went to record and MBWAV sent me the beat a few days prior so I threw it in the session and got to work. I decided that what I created wasn't a dance song, but an ass-shaking anthem; Amari Blaze agreed, wrote a verse to it and the rest is history." triiips around the sun. is out now on Triiiple.
Liz Cass announces 'Teardrops' covers EP
Liz Cass has announced the release of a four-track covers EP Teardrops, out June 29th. Marking the announcement, Liz has released the title track which is a beautiful, emotive take on the Womack and Womack hit.