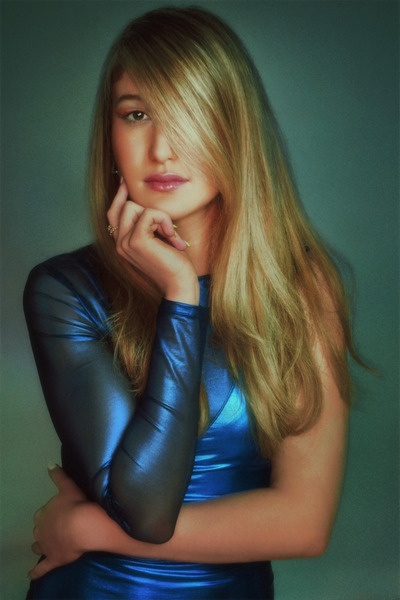 @skopemag news – wednesday – may 24, 2023 @ 11 am est
https://www.facebook.com/SkopeMag/
https://twitter.com/skopemag
https://www.youtube.com/@skopetv2
https://www.instagram.com/skopemag/
APP – Apple iTunes –
https://itunes.apple.com/app/id1465224822?mt=8
@skopemag APP – Google / Android –
https://play.google.com/store/apps/details?id=hr.apps.n207414718
Support @skopemag –
https://www.paypal.com/donate/?hosted_button_id=3APKAKT8K6ETW
Knitting Factory NoHo Announces 2023 Concert Highlights starting with BRAIDS May 27; Carson Ehlert Joins Team as Talent Buyer
Knitting Factory NoHo opened its doors to Los Angeles concertgoers late last year at 5303 Lankershim Blvd, Los Angeles, CA 91601, with massive upgrades to the existing performance space and the historic venue's audio-visual technology. This year the Valley concert venue is turning up the volume with the help of Knitting Factory Entertainment (KFE) Talent Buyer Carson Ehlert, who took over from consultant talent booker Chris Diaz in April 2023.
New summer song with a fantastic video
Ajay Mathur, the internationally acclaimed and award-winning singer-songwriter, releases his new chill-out summer single 'Don't Want the Phone to Ring' with a fantastic video.
Guided By Voices Announce New LP, Share "Seedling" Single via Rolling Stone | 'Welshpool Frillies' LP Out 7/21 via GBV Inc.
The ever-prolific and always active Guided By Voices is back at it again with their second release of 2023, a brand new full-length record entitled Welshpool Frillies, due July 21 via GBV Inc. To introduce the record alongside its announcement, today, the group additionally shares its first single, "Seedling."
Psychotic Apes release live single "The Shadow Inside" with new vocalist Victor VK
Psychotic Apes release live single with new vocalist Victor VK. Recorded in a live session at Feeling Studio (Natal-RN), "The Shadow Inside (live)" shows the band live, performing one of their most acclaimed tracks, with the new lineup. The single, again released under the label of the Latin American label Electric Funeral Records, is available on the main streaming platforms.
NIXIL: Maryland Black Metal Act Signs To Prosthetic Records And Announces New Album, From The Wound Spilled Forth Fire; Lead Single, "Collapsing The Poles," Now Playing At Knotfest
Baltimore, Maryland black metal band NIXIL has today announced their signing to Prosthetic Records, with their forthcoming sophomore album – and Prosthetic debut – From The Wound Spilled Forth Fire set for release on August 25th. Alongside the signing and album announcement, NIXIL unveils lead single, "Collapsing The Poles," and its accompanying music video, via Knotfest. "Collapsing The Poles" serves as an introduction to From The Wound Spilled Forth Fire's spiritual themes of liberation through abyssal exploration.
Cindy Alexander Releases New Single "Life #9"
Big Sur-based singer-songwriter Cindy Alexander today released "Life #9," the second single from her forthcoming record Messy. Where previous single "Call Us What We Are" led with pushed boundaries and confrontation, "Life #9" invites listeners old and new into Alexander's wheelhouse: probing and provocative lyrics folded into sing-along musical catnip. Warm chords and a grooving rhythm section open the track's Americana sound, while shimmering guitar accents and swelling organ balance out thick, lush vocal harmonies. Although the song's ending is undisputably hopeful, its lyrics address the perils of growing up in a world where footage of the worst society has to offer turns up on algorithmically-curated feeds every day.
John Blu & Jaraiyia Alize' Official Video!
Accidental President: Aussie Alt/Hard Rockers Release 2nd New Single/Video 'After the Sun'
After the Sun is taken from Accidental Presidents forthcoming 2nd album Was it meant to be this way? – out Q4 2023. Showcasing the expressive voice of Dahlia Neville, After the Sun is an expansive, melodic, mid-tempo song stacked with lush vocal harmonies that pull at the heart strings. Reflecting on the harsh experience of betrayal, the track takes the listener on an emotional journey to a final soaring Guitar solo meant to be blasted from the roof tops.
DONATELLA VERSACE AND DUA LIPA DEBUT "LA VACANZA" WOMEN'S COLLECTION
Donatella Versace and Dua Lipa present their co-designed "La Vacanza" women's collection—a celebration of the endless opportunities of creativity, collaboration, friendship, and a full life lived in Versace. This collection marks the first time the iconic fashion house has opened up the design process to a collaborator in this way.
BENTLE Shares Summery New Single "Beam"
BENTLE — the project of New York-based Australian artist/producer Josh McVey — shares his new single, "Beam," out on all streaming platforms today.
Combining lush synth work, hypnotic vocals, and pop-laced melodies, BENTLE delivers a blissful track perfect for the incoming Summer. "Beam" is a vibey, feel-good anthem destined to soundtrack those sun-soaked days ahead.
Mayor's House Release New Single & Video "Emma"
Music Submission: Qua.Litti
Qua.Litti is a Hip Hop/R&B artist and producer from the southside of Chicago. His unique blend of melodic tunes, heavy wordplay and witty lines makes him one of the most promising up and coming artists of the time.
Berlin-based Post Rockers SIDUS Share New Single and Video "Stage II: Seismic Wave"; New Ep "Seismos" Out in June
The single's captivating sound is just a taste of what's in store on the forthcoming EP, which features three tracks that promise to deliver a sonic and cinematic journey for listeners.
Rising alt-pop artist Bar Pandora shares shimmeringly cynical new single 'Ultramess'
The Deenys score big with new single 'Last Minute Winner'
The Deenys are back with punchy, electrifying single 'Last Minute Winner'. Residing in Perth but hailing from the UK, the sonic force to be reckoned with shares a sound that is both raw and refined, edgy and melodic.
Toronto's Triple-Threat Ana Pac Brings The "Good Vibes" With New Single
The Snuts return with brand new single 'Gloria'…
After blasting through stereos worldwide last night as Clara Amfo's Hottest Record on BBC Radio 1, one of the UK's most exciting bands, The Snuts, make a rapturous return with new single 'Gloria'. It's their first release on the band's newly set up label Happy Artist Records – via The Orchard – as they make a break away from their previous label home.
TWO BLINKS, I LOVE YOU releases 'loveseat'
two blinks, i love you releases new single 'loveseat' today ahead of debut EP – the aptly titled ep 1 – which is out June 2nd via Heist or Hit. It's accompanied by a video take-off of a ghost of the internet past…
R&B talent SOFI DE LA TORRE recruits US star PHABO for her sleek offering "SURE SURE"
Fully immersed in a field of warm, blossoming harmonies and bright-eyed textures, "Sure Sure" sets the perfect foundation for Sofi's delicate vocal range in soft silhouette, before PHABO exhibits his trademark intimate touches that flourish in the closeness of the melody. The two envision a complicated love interest, embodying the dazed connotations between love and lust. Igniting a passionate exploration for companionship and loyalty that intensifies the deeper they plead their true love – "Girl you got me moving way faster than usual and I don't see us slowing down anytime soon, let's get married, I do."
SIVU releases new single "Overtime Lover" – long-awaited third album 'Wild Horse Running' out 9th June
Sivu, aka British songwriter James Page today releases new single "Overtime Lover" – lifted from his highly anticipated new album Wild Horse Running, out 9th June via Square Leg Records. "Overtime Lover" follows previous album tasters "Choral Light", "Apollo" and the album's title track released back in February.
SALLY HAN ANNOUNCES DEBUT EP + DROPS "ONE LAST TIME"
Sally Han drops the first single "One Last Time" off her forthcoming EP Planet Sarang which is slated for release this summer via Realest in the Room. Sally Han is a Korean R&B/ pop artist out of New Zealand. Today she makes her debut with the funky yet ethereal "One Last Time." The multi-talented artist plays bass on all her music and wrote + co- produced "One Last Time." The video for the song will be released one week from today on May 30th.
New EP from Baroque Pop artist Honey Gentry // NME Favourite!
Honey Gentry (ˈhʌni ˈʤɛntri) is an independent artist from London, UK. Creating baroque pop for introverts, Honey's work explores themes including escapism, dreams, and mythology. Entirely self-produced and recorded from the comfort of her bedroom, the artist manages to capture a free, honest and totally personal experience with her DIY, homemade music.
Toledo's CNN Mikey Signs with Polo G, Shares "For My People" Video
Processing his pain with heartfelt melodies, CNN Mikey represents Toledo, Ohio to the fullest. Today, the 21-year-old rapper announces his signing to ODA (Only Dreamers Achieve), the label founded by Polo G, in a joint venture with 25/7 Songs, the newly created label and publishing arm of LA based 25/7 Management (founders include Mike Maloian and Patrick MacDonald). Blessed with a tuneful, yet conversational delivery, Mikey's strong sense of storytelling about his life of struggle and the steps he takes to overcome endeared him to Polo. His serendipitous rise from abject poverty to potential rap stardom make him a perfect fit on Only Dreamers Achieve.
JENNY LEWIS: "CHERRY BABY" NEW SINGLE OUT NOW
Coming in hot following the release of the "sultry, twangy slow jam" (CONSEQUENCE) "Giddy Up," Jenny Lewis has delivered yet another delicious sampling of her forthcoming fifth solo album, Joy'All, with the brand new single "Cherry Baby."
Skope single submission: Absolute, "Crashed". TX rapper in car crash bares survivor's guilt
Absolute describes his new single as "a verbal reflection on an event in my life. I actually crashed and totaled a brand new car. That accident not only impacted me the driver in more ways than one. It also impacted others to include the people closest to me. That can bring about a pain that'll make you question why did you survive the crash. Instead of living I should've crashed and died."
The Lost Days (Tony Molina/Sarah Rose Janko) release video for "Gonna Have To Tell You"
The video for "Gonna Have To Tell You" is a cinema-verite style video filmed on black and white Super 8, depicting a day in the life of the two musicians, meeting up to catch the Cal-Train to head to band practice. Like their previous video "For Today," this film is an homage to the Beatles musical pic "Hard Days Night," specifically referencing the Beatles train sequences, where the band is on the train, playing cards, having fun and suddenly, out of nowhere, instruments appear and they are playing guitars on the train for innocent bystanders. A good time is had by all.
JAMAICAN DANCEHALL PHENOM MASICKA RELEASES NEW SINGLE & MUSIC VIDEO "TYRANT" TODAY VIA DEF JAM RECORDINGS
Christopher Ellis Release New Rub A Dub Single Titled 'Stick Together'
With the resonating lyrics, "We Stick Together", Christopher Ellis highlight music as a universal language that breaks down barriers and brings people together. While paying ode to sound system culture, in which DJs and MCs play music through large, portable sound systems at events, the culture shares a sentiment of togetherness.
As the lyrics states "There's no Trouble on the street, All the girls look neat, Sun shines all day, Rub A Dub on's repeat, Reggae Music sweet, Dance keep same way", Christopher Ellis masterfully describes the sound system atmosphere.
"Stick Together" is available for streaming on major platforms.
Annabel Gutherz Shares "Saturn's Rings" Live Video
Today, Montreal-based singer and songwriter Annabel Gutherz shares a live performance video of her new single, "Saturn's Rings." Filmed at golden hour in a seemingly endless field of sunflowers, the video is a stunning counterpart to the effervescent song.
"'Saturn's Rings' is about being enveloped by your thoughts and feelings for an ex, despite the amount of time that has passed between you two," Annabel says about the new song. "I wanted the production to reflect the push-and-pull dynamic of the lyrics and the discordant emotional undercurrents contrasting each song section."
Keaton Henson Shares "Late To You" / New Album Out June 9 via Play It Again Sam
One of the more overtly personal tracks on the album, 'Late To You' is a beautiful, defenses-down apology from Keaton to his wife; blurring the lines between himself and the album's narrator. He explains: "This is one of the songs that I really relate to and feel is taken from my own feelings about my wife. But perhaps for different reasons than the character in the song. It's about finding the person you want to be with forever, who makes you feel like you can be yourself and finally relax. But feeling as though you've found them too late, and have already given the best of yourself to other people, and work, and life. And all you can offer them is what's left in you. But offering it anyway, and praying that they take you – baggage, flaws, emptiness and all."