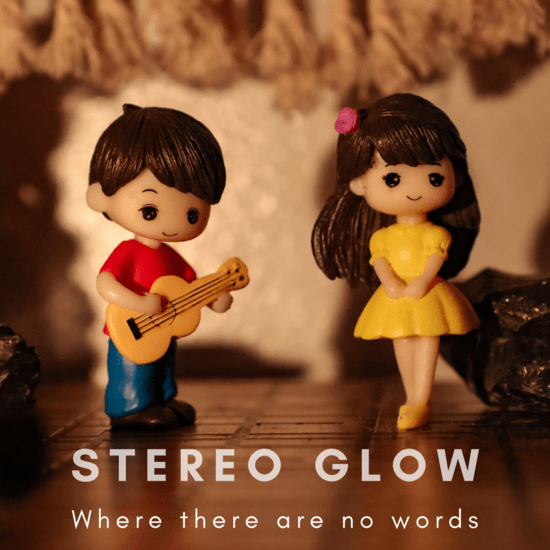 After back-to-back hit singles, which earned them praise for their "transcendental guitar solos and affective vocal harmonies" (Lost In The Manor, March 2023), critically-acclaimed melodic pop/ rock duo Stereo Glow have revealed details for their highly-anticipated debut album. The esteemed singer-songwriters Jessica Jellen and Mark Burke have released Where There Are No Words.
@stereoglow (Facebook) | @stereo_glow (Instagram and YouTube).
According to the duo, the record is "representative of the truly bizarre but special block of time that we had during the Pandemic era which allowed us to travel into and expand within our creativity." Jellen explains "Looking back, this album really expresses the mixed emotions during that time, the darkness, the relief, the fear, the joy…the unknown."
Where There Are No Words follows the release of Stereo Glow's hit singles "Captivation" and "Dig It Up." Exemplifying the range and diversity in their songwriting, "Captivation" embodies a colorful and bold alternative/pop rock anthem while "Dig It Up" is a much more rocking, multi-dimensional song that leans toward the gritty and obscure side.