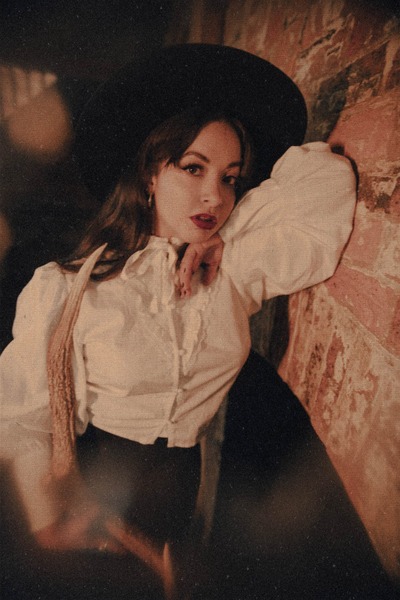 @skopemag news – tuesday – may 23, 2023 @ 8 pm est
https://www.facebook.com/SkopeMag/
https://twitter.com/skopemag
https://www.youtube.com/@skopetv2
https://www.instagram.com/skopemag/
APP – Apple iTunes –
https://itunes.apple.com/app/id1465224822?mt=8
@skopemag APP – Google / Android –
https://play.google.com/store/apps/details?id=hr.apps.n207414718
Support @skopemag –
https://www.paypal.com/donate/?hosted_button_id=3APKAKT8K6ETW
Sludge/Doom Discovery Snake Healer Presents "Evocation" (Official Music Video)
"Evocation" is a track taken from Snake Healer's upcoming EP Oblatio, due for re-release on June 9th, 2023 via Wormholedeath.
Oblatio follows the monks of Snake Healer as they fulfill an ancient prophecy, become the new beacons of light for their Lord Serpentis Dominus, and summon their lord through music and ritual. The EP is a unique blend of different musical styles, inspired by the Serpent Lord himself.
Power Of Fear drop two new singles, "Tears of Shame" and "Eye To Eye"
Today Pittsburgh, PA hardcore band Power of Fear have released two tough as nails singles, "Tears of Shame" and "Eye To Eye". The songs serve as the latest drop from their upcoming debut album A Breed Apart, set for release June 30th on DAZE. Both tracks are ready for swinging in the pit as chunky, groove-ridden riffs meet beatdown style vocals. They follow the theme of negative realities fueled throughout the record, taking a look at people you could never find common ground with. You can listen to both songs now on streaming services and Bandcamp.
TSJUDER Reveals New Song, "Prestehammeren"
TSJUDER comments: "This is 'Prestehammeren.' The second track on our forthcoming album 'Helvegr.' Torture and Revenge!"
The album will be released on various physical formats, such as cd digipack and coloured vinyl, but also limited edition clamshell box (cd) and LTD vinyl box. These limited editions come with a bonus album 'Scandinavian Black Metal Attack,' in which TSJUDER pays a special ode to Bathory. Hurry and get yours now as some vinyl editions are already SOLD OUT!
Nathan Mongol Wells (Ottoman Turks) Announces Solo Debut, FROM A DARK CORNER, Out on August 18 via State Fair Records
The first song that Wells wrote for the album is "Beulah Land," a slinking tale about loss, built around haunting organ and vocals that crawl through the fog before coiling themselves around the listener. "Rather than about a romantic relationship, it's about a friendship falling apart, which I think in many ways is more devastating," says Wells, who adopted the moniker "Mongol" out of a high school obsession with the intercontinental auto-race, the Mongol Rally.
Chris Bullinger Releases "Up On Blocks"
With the release of his new single, "Up On Blocks," champion of the underdog Chris Bullinger has launched the next chapter of his career. The song is inspired by the struggles of a man who has been dealt a difficult hand but continues to persevere. "This story ends about the way it begins with a slightly different attitude, which—like in life—makes all the difference," Bullinger said. "Up On Blocks" is available now to stream and download on all digital platforms.
Singer/ Songwriter/ Producer Mychael Gabriel Releases Official Music Video for Single "MADAM, I'M ADAM"
AMAARA Announces Debut LP 'Child of Venus' out 7/7
AMAARA's striking debut LP Child of Venus is a bold and unforgettable collection from Canadian-born singer, songwriter, producer, filmmaker and actor Kaelen Ohm (she/they). Classic-era dream pop at its core, the album draws influence from jazz, R&B and folk music with reverb drenched guitars, soaring synths, layered vocal harmonies and expansive percussion. Approached with cheeky lyrics and an 80s pop vibe, AMAARA's lead single "New Love's Mortal Coil" is out today alongside a stunning self-directed official video.
JULIEN-K Debuts New Single "YOUR TEARS MEAN NOTHING" + Official Music Video via FRAME|WORK
"Your Tears Mean Nothing" is the 1st single and video from Julien-K's upcoming DRK|MODE collection. In stark contrast to the guitar heavy Harmonic Disruptor and the upcoming Trauma Echoes album, DRK|MODE was created using almost no guitars. The band wanted the challenge of retaining their signature dark & heavy sound and emotional feel while using only synthesizers.
THE HOLY GHOST Signs With Lövely Records And Unveils New Single "Brownshirt Trojan"
Lövely Records are proud to announce that THE HOLY GHOST has joined the label for the release of their upcoming album Ignore Alien Orders. THE HOLY GHOST will release their new album Ignore Alien Orders during the autumn of 2023, and the first single from the album, "Brownshirt Trojan", is available on all streaming platforms from the 19th of May, 2023.
JEFFREY ELI SHARES HIS QUEER MANIFESTO "SLEEPING BEAUTY" – SINGLE & VIDEO OUT NOW
EARTH ALTAR Release New Single "Part A: The Descent"
Proggy space rock/doom metal hybrid EARTH ALTAR have released "Part A: The Descent", from Inter Terra Solis, their upcoming split album with SUN BELOW. The album will be released September 15, 2023 on vinyl via Black Throne Productions.
The band comments "The Descent is introspective. Taking the metaphor of a journey to the center of the Earth, we explore and reflect on the time we have spent in this world. A physical movement is conveyed in the song imagery, but the same imagery applies to us writing the song. The introduction, those plodding first few steps to the ending chords, triumphant in their final moments and hanging in the air until at last fading out."
Review & Track Premiere: Earth Altar & Sun Below, Inter Terra Solis
ARGENTINIAN SUPERSTAR MARIA BECERRA CONTINUES HER GLOBAL DOMINATION WITH NEW SONG "TE CURA"
"Te Cura," which was created in collaboration with producers DallasK, Josh Berrios and Xross, and written by Maria Becerra, Carolina Colon Juarbe and Kat Dahlia, was released alongside the accompanying music video, directed by Julian Levy with ASALTO, and is currently trending at #3 worldwide with 5+ million streams. The video sees Maria fully enveloped in the Fast & Furious world, with her song capturing the energy and essence of the film saga perfectly.
CLOAK Streams New Album 'Black Flame Eternal' via Black Metal Promotion
Cloak comments, "With more than two years in the making, we're ready to release the new era of the band into the world with fire and fury! Today we present to you the full stream of our third album "Black Flame Eternal". Hail to the true supporters, we've only just begun…"
Dust You Are, the new album by 7Mondays, out now via Dirty Beach
Dust You Are is the new album by 7Mondays, a band based in Crotone, South Italy, and composed by Alessandro Franco (drums and synths) and Isacco Scarriglia (vocals, bass and guitar).
The sound of the line-up moves with a certain courage between industrial, shoegaze and electronic drifts, a singular mixture that does not give up either melodically narrative and structured instrumental parentheses or some hardcore extremism in the voice, albeit mixed with wave atmospheres.
DARK BARDO REVEAL NEW SINGLE ' MOUNTAIN MAN'// LISTEN HERE
Rising LA based duo DARK BARDO follow up their well received debut single Wild Thought Ft. Shungudzo with another look into their particular universe with Mountain Man. Further building on the eclectic sounds and diverse styles that they introduced on their debut single, Mountain Man is another exciting offering from a band who enjoy doing things a bit differently. The track arrives with a stunning music video which further invites us into the technicolor world DARK BARDO are creating.
Voivod – Launch First Single/Video Off 40th Anniversary Album Morgöth Tales With The Song "Nuage Fractal (2023 Version)"; Release Pre-Order Starts Today!
Canadian sci-fi metal innovators VOIVOD are celebrating 40 eventful years of existence in 2023 and therefore announced a special Anniversary studio album entitled Morgöth Tales, to be released on July 21st, 2023 via Century Media Records.
LUH KEL DROPS NEW SINGLE "MHM"
Emerging artist Luh Kel has done it again, releasing another banger with the release of his new single, "MHM," via MNRK Music Group. Known for his smooth vocals, "MHM" also highlights his rapping skills, showcasing his undeniable talent and ability to create hits. Produced by Faatkid Goin Crazy, the "MHM" features Luh Kel riding the catchy beat with a memorable chorus that will surely get stuck in listeners' heads. "MHM" is the first single off Luh Kel's forthcoming mixtape that drops this summer.
Lisa De Angelis Releases "My Sisters Blue Suitcase"
Dark Americana and southern gothic singer-songwriter Lisa De Angelis releases her new single and music video, "My Sisters Blue Suitcase." The Brisbane-based artist wrote and co-produced the single from her perspective of acknowledging life's obstacles and becoming a stronger, new version of herself despite those past challenges. Hailing from Australia, Lisa is a rising country-folk artist that showcases her smoky vocals and vulnerable side through her lyrical storytelling.
Swedish bubblegum emo-pop band Tribe Friday release music video from their US tour for the single 'Me and All My Friends'
Marrying the rugged indie rock dancehall sounds of early 2K with gen Z post-pandemic party vibe bliss, Tribe Friday is a band of guitar slinging emo kids from the woods of Sweden. Their repertoire consists of upbeat songs that speak to self-deprecation, identity, confusion, love, death and are anchored by sarcasm, wit and charm.
Canada's ORCHID'S CURSE Contrast Melodic Death Metal And Thrash Metal In New Single "Dead Idols" Off "The Decay" Out June 2023
Since forming in Halifax, Nova Scotia, in late 2005, Orchid's Curse has positioned itself at the forefront of the highly underrated East Coast metal scene in Canada. They ensure that every show leaves them drained of all they had and every album is created with the most care and the best team they can find. This determination and attention to detail is what makes their new EP "The Decay" a melodic death album you'll definitely want in your rotation. The second single is "Dead Idols", which the band details:
NIGHTLANDS FESTIVAL: Cadabra Records' Inaugural New Jersey Horror/Dark Arts Gathering Takes Place June 2nd And 3rd Featuring Performances, Panels, Art Displays, Vendors, And More
Cadabra Records presents the inaugural NIGHTLANDS FESTIVAL, a theatrical event paying homage to the literary masters of horror and the dark arts. Approaching fast, the gathering takes place next week, June 2nd and 3rd, at the Kathedral Event Center in Hammonton, New Jersey. The weekend gathering to include two full days of live performances, panels hosted by The Joey Zone, vendors, and more, all pertaining to Cadabra Records and the label's obsession in reviving the works of classic horror and weird fiction writers.
Nightlands Festival, June 2nd & 3rd (Pre-show June 1st) 2023.
Greaternity Releases Second Single, 'Trust My Word', Featuring a Reading of Matthew 11:28-30
Christian music project, Greaternity, joyfully announces their second single, 'Trust My Word,' was released on Tuesday, May 2nd. This Reggae influenced song is the second in a series of divinely inspired song messages. Greaternity's debut single, 'The Son of Man' was released in October of last year. 'Trust My Word' features a reading of Matthew 11:28-30 and promotes God's Word as The Truth.