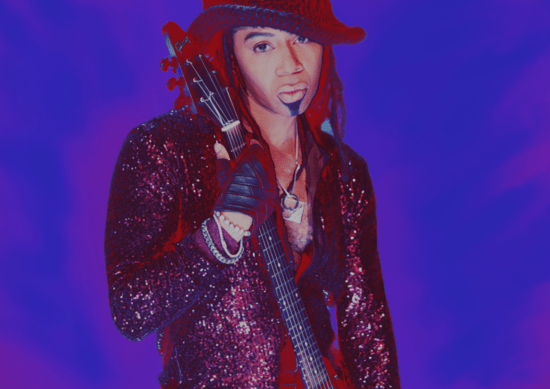 At the young age of seven, RonKat Spearman's father Lester took him to a Jazz club in Grand Rapids Michigan and asked the legendary "Grant Green" to let his son play percussion for a song. Reluctant at first, he did agree and RonKat was asked to return 'anytime' which he did.
That began the lifetime career of RonKat Spearman.
RonKat Spearman is a prolific songwriter and Multi-Platinum Artist, Producer, Composer, Grammy and BMI songwriter recipient. Writing for Lenny Kravitz, JADE, Toni Braxton, El Debarge, George Clinton, Prince, Kayne West, Bootsy Collins, Shock G, Dj Quik, Rick James, Eryka Badu, Martika, Scarface, The Mary Jane Girls, Darius McCrary, Tichina Arnold, Angelo Moore and many others.
One of RonKat Spearman's first records, IMPULSE Is still sought after by many DJ's and producers. IMPULSE, a pioneering Electronic EP that was on his first independent label IMPULSE. His multi platinum song "Don't Walk Away" by JADE was covered by and a hit song by "DJ DIPLO" titled "Be Right There"
RonKat is a multi-instrumentalist, playing and recording Guitar, Bass, Keyboards, Percussion, Drums, Harmonica, Lead and Backup Vocals.
Along with his successful writing and producing career RonKat also lead and toured with very popular bands in Los Angeles. He is a featured musician and vocalist with members of his band The Soul Survivors backing up Rick James on the video Turn It Out.
In 1998 RonKat met and wrote with George Clinton and later joined Parliament Funkadelic in 2000. He toured the world playing guitar, bass and vocals for P Funk for ten years. During that time he also moved to San Francisco where he formed a side project KATDELIC.
In 2010 he left P Funk with George's blessing and has been touring nationally and recording with KATDELIC ever since. KATDELIC, Was Voted two time winner Best of the Bay 2017 & 2019
KATDELIC is a five piece"party-all-night" band with an infectious groove. Irresistible to anyone within ear range. The music is an electrifying hybrid of Funk, Soul, EDM, Hip Hop, Jazz and Rock guaranteed to "Make 'Em Dance"
As KATDELIC continues to tour, RonKat is now working on his RONKAT SPEARMAN solo project. Combining his songwriting and multi instrumental talents, his new CD where All the songs are written, performed, composed and produced by RonKat. LOVE ME FOR TODAY is charting on MEDIA BASE's top 25 and BILLBOARD's top 25!