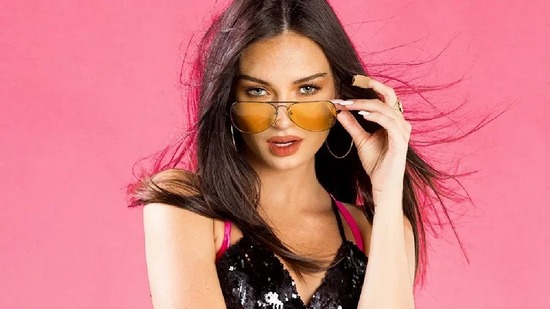 @skopemag news – monday – may 22, 2023 @ 11 am est
https://www.facebook.com/SkopeMag/
https://twitter.com/skopemag
https://www.youtube.com/@skopetv2
https://www.instagram.com/skopemag/
APP – Apple iTunes –
https://itunes.apple.com/app/id1465224822?mt=8
@skopemag APP – Google / Android –
https://play.google.com/store/apps/details?id=hr.apps.n207414718
Support @skopemag –
https://www.paypal.com/donate/?hosted_button_id=3APKAKT8K6ETW
Canadian hardcore act Citizen Rage Releases "Harsh Reality" Full Length
Calgary hardcore punk band Citizen Rage are psyched as hell to finally release their first full length album. After self releasing a rainbow of 6 EP's, CR has teamed up with Cursed Blessings Records to unleash Harsh Reality on May 17th. The album is full of guest spots and includes a surprise cover of a well known Canadian punk band. find it on all major platforms as well as the bands Bandcamp page. The full album us currently streaming via punk website That's Good Enough For Me.
Album premiere: It's a "Harsh Reality" in new LP from Citizen Rage
New Video – THIRSTIN HOWL THE 3RD "Whatever Mami Want" (FT. Hurricane G and Classic) – Thoughts Skillustrated album with producer Matteo Getz Out now
THIRSTIN HOWL THE 3RD feat HURRICANE G & CLASSIC
"Whatever Mami Want" prod by MATTEO GETZ
Belgium Rock Project 22 for Silicon Alone Presents "Flagrants Délices" Lyric Video
[PRESS RELEASE] CRYSTAL CITIES don't hold back on new single THE WHITE WALL
"The White Wall" is the fourth single to be released from Sydney indie rock three-piece Crystal Cities forthcoming third LP, I Should Have Known That This Was War.
The single is the group's most hard-hitting and assertive track in a while. While the band's iconic reverb-drenched dreamscapes are still present, the more energetic and aggressive performances from each member on this track don't go unnoticed.
SHOUT LONDON ILLUMINATES WITH CAPTIVATING POP-PUNK SINGLE "LIGHTNING BUGS"!
Shout London, the solo pop-punk project, is back with the highly anticipated single, "Lightning Bugs"! This thought-provoking track showcases growth and stylistic maturity, casting wanderlust in a whole new light.
"Lightning Bugs" is a prime example of Shout London's ability to seamlessly blend catchy hooks and sing-along choruses with the unbridled energy of pop punk. Each song serves as a testament to the unwavering commitment to pushing the boundaries of the genre and creating a sound that stands entirely on its own.
MICHAEL J BENJAMIN — Returns with "The Same Again" Single || Listen today
Rising Dutch singer-songwriter – MICHAEL J. BENJAMIN – has unveiled his latest offering "The Same Again", taken from a debut EP due this Autumn.
Dr. Schafausen Drops New Video For "Brain Fog"; 'How Can You Die?' Pre-Orders Started
Dr. Schafausen new album "How Can You Die?" will be released on May 26th via Minotauro Records and now available for pre-orders HERE! The CD album released in a limited and numbered edition will be truly special, as it will include a 44-page comic book illustrated by artist Paolo Massagli. This comic book will focus on the themes addressed in two of the songs featured in the album, namely "How Can You Die?" and "Anger." But that's not all: the first 120 numbers of the limited edition will also feature a unique and unpublished illustration by the artist, which will be signed not only by the artist himself but also by Dr. Schafausen. Don't miss the opportunity to own a one-of-a-kind work!
Meantime, check out the band's new official video for "Brain Fog" here:
Teo goes beyond physical intimacy and highlights the deeper connections in his new banger 'I Don't Wanna Dance'
Teo, the 16-year-old Norwegian-Polish artist, is returning with his new song 'I Don't Wanna Dance', produced by renowned producer Coucheron. The track goes beyond physical intimacy and highlights the importance of creating a deeper connection with someone, emphasizing communication and understanding in a relationship.
THE PAPER KITES – Announce New Album: 'At The Roadhouse' (1 Sept) || Listen to "Hurts So Good" Now
Australian band The Paper Kites announce their sixth studio album 'At The Roadhouse' will be released on Friday 1 September.
The news arrives with the third single from the project "Hurts So Good" and its accompanying video out now.
JOSH HICKS RELEASES STUNNING DEBUT SINGLE 'SELF SEEKING (THE HIGHEST ORDER OF SELFISHNESS)'
23 year-old Welsh singer-songwriter Josh Hicks has released his poignant debut single, 'Self Seeking (The Highest Order of Selfishness)', available to stream now.
MAEBE Reveals Emotive & Cinematic New Single 'Tautology' Out Now
Fresh from his debut live show at Komedia Bath, Bristol progressive post-rock artist Maebe (aka Michael Astley-Brown) is pleased to reveal his new single 'Tautology' which is out now on all good streaming services.
Katie Belle's Latest Single Surpasses 200k Streams
Katie Belle, the talented singer-songwriter, has achieved a remarkable milestone as her latest single, "The Best You'll Ever Had" surpasses 200,000 streams. The song has captivated listeners worldwide with its powerful and upbeat composition, showcasing Katie Belle Akin's signature sound that effortlessly combines catchy melodies with heartfelt lyrics.
"The Best You'll Ever Had" has struck a chord with audiences, resonating with its infectious energy and relatable message. The track's vibrant and dynamic production, coupled with Katie Belle's exceptional vocal performance, has garnered widespread acclaim from both critics and fans alike.
David E Beats Receives Critical Acclaim For His Latest Song
With his signature blend of catchy hooks and infectious beats, David E Beats has once again demonstrated his unparalleled ability to connect with audiences on a profound level. "New Phone Who Dis" showcases his versatile musicality and artistic growth, cementing his position as a trailblazing force in the industry.
"New Phone Who Dis" is now available on all major music streaming platforms, including Spotify, Apple Music, and YouTube.
Mon 22 May – Marie Dahlstrom releases second album 'A Good Life', ft. collaborations with Jay Prince, Conor Albert, Kofi Stone and Delleile Ankrah
Danish, London based musician, producer and vocalist Marie Dahlstrom today releases her highly anticipated second album 'A Good Life' via her own JFH Records label. The release of new album 'A Good Life' today arrives exactly 3 years to the day since the release of her debut album 'Like Sand' in 2020, and features collaborations with acts including Jay Prince, Kofi Stone, Cory McKenzie Tribbett and Delleile Ankrah.
Blackened Sludge Metal Specialists FRAUGHT Sign to ARGONAUTA Records; New Single Now Streaming
Says the band: "Fraught are extremely honored to announce our signing with Argonauta Records for the release of our latest album. We have been fans of Argonauta's releases and work ethic for some time and believe they share our vision and appetite for extreme music as well as our love for vinyl wax. We are proud to join their impressive roster and welcome this collaboration and opportunity to take our art to the furthest reaches".
As a celebration of this day, the band release their new single "Indignities of Decay", first extract from the upcoming album. Give ear:
Kenzo Balla Gets in His Feelings in the Ethereal "In My Moods"
Kenzo Balla is known for his full-throated aggression, but the Bronx native is equally effective when he takes it slow. Baring his soul and demanding honesty in return, Kenzo shares "In My Moods," an immersive and ethereal drill love song. Produced by Kuthania, "In My Moods" combines a lush R&B sample with the syncopated hi-hats and sliding 808s characteristic of Kenzo's home borough's drill scene. Applying the same emotional intensity to this ballad as his blitz-heavy bangers, Kenzo directly confronts the object of his intentions, as he uncharacteristically wearing his heart on sleeve: "Like what, where you going?/Like I thought that you was here to stay?/How you leave a n**** alone in the rain?/Left me alone to deal with all this pain." In the video, Kenzo walks alongside the Hudson River in a vintage Hellstar hoodie as he spits his emotional rhymes.
AWAKE THE SOUL IN ME – Brad Alden 2023
This song is a prayer and a response for the global church – "If my music career and worship ministry ended today – i would want everyone to hear THIS song, as it represents our true cry to the Lord. This prayer is something I need to ask of the lord every day. Jesus awake my soul!.. I will follow you."
LA's Johanna Samuels Shares New Single "Golden Gate," Josh Kaufman-Produced LP 'Bystander' Out 6/23, NYC & LA Release Shows
LA's Johanna Samuels today shared her new single "Golden Gate," off her forthcoming new album Bystander, due out June 23rd (Jealous Butcher Records) and produced by Bonny Light Horseman's Josh Kaufman. The wistful track sparkles with vivid imagery as its impeccable arrangements steadily build to captivating heights. "This song is a true quarantine artifact," she explains. "I was playing and writing frequently in that period and I fell in love with the chords and song structure. I was really blocked when it came to the words that were wanting to come out. I felt very disconnected. I knew I wanted it to have some Dylan Rodrigue life breathed into it. He is one of my all time favorite writers in Los Angeles right now. He wrote the lyrics extremely quickly and wildly enough it was about exactly what I thought it was about: dissociation, numbness and weightlessness in the darkness."
New York Based Electro-Pop Singer-Songwriter and Producer Young-Borra AKA Jonas Young-Borra Releases Latest Single "A Crazy Night"
New York based electro-pop songwriter and producer Young-Borra AKA Jonas Young-Borra releases his latest single "A Crazy Night" produced by Cass Maya. This single was produced and recorded at Maya and Young-Borra's Leather Jacket Music Studios in Brooklyn, NY. This single release is the 13th release from Young-Borra following the success of his previous single "Face The Music," that was released at the top of 2023 and already has more than 125,000 streams on Spotify, and more than 111,000 views on YouTube.