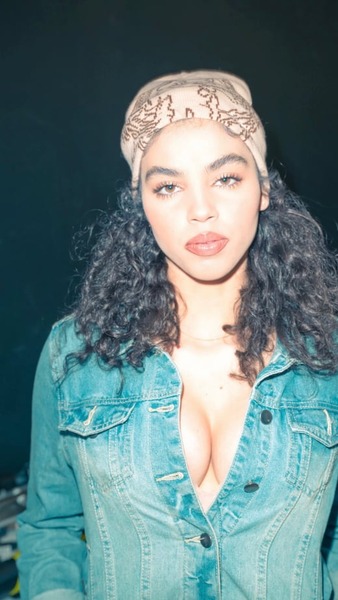 @skopemag news – friday – may 19, 2023 @ 6 pm est
https://www.facebook.com/SkopeMag/
https://twitter.com/skopemag
https://www.youtube.com/@skopetv2
https://www.instagram.com/skopemag/
APP – Apple iTunes –
https://itunes.apple.com/app/id1465224822?mt=8
@skopemag APP – Google / Android –
https://play.google.com/store/apps/details?id=hr.apps.n207414718
Support @skopemag –
https://www.paypal.com/donate/?hosted_button_id=3APKAKT8K6ETW
New Age Classical Musician Julian Loida Releases 'Giverny' LP, Influenced by French Culture
His album, Giverny, is a new age, indie classical collection of songs. During songwriting, he had the realisation that memories often come to us before we even remember, and similarly that's how songwriting/composing feels – that they have been laying dormant until they feel it's time to appear. With this album, Loida was influenced by French philosophy, arts, and music, from his time visiting, creating, and meeting people there.
ELDER DEVIL Share New Single And Music Video, "Burning Forest"
Portair Shares Personal New Single "Stand In Tall Ovation"
The sweeping single that tackles Portair's own struggles with depression begins with sparse instrumentals and his hushed vocals and swells as his soaring falsetto builds with the beat, similar to the ebbs and flows of one's mental health. He explains, "It's about my battle with depression. When you feel like all you want to do is crawl into a ball, the simple act of getting out of bed deserves a standing ovation. Even the most menial and small tasks warrant praise, because no one understands the absolute war inside your mind to physically get those things done."
for Skope: Platinum Cash Cash address past mental struggles on "Bleach (move on)," bring early emo-alt sound (out on Ultra/Sony)
THE HOLY GHOST Signs With Lövely Records And Unveils New Single "Brownshirt Trojan"
Emika Love's New Single "Bad Day Not Life" Is the Pop Anthem Pep Talk Listeners Need
Singer-songwriter Emika Love has just released her vitalizing new single, "Bad Day Not Life." In an artful blend of pop, R&B, and dancehall influences, this upbeat track follows themes of unity, spreading love, and appreciating all aspects of life despite the challenges. "Bad Day Not Life" is currently available for streaming on all music platforms worldwide.
PiPEllA Releases Dynamic New Single "Castles"
Fantasy singer-songwriter and storyteller PiPEllA shares her new single "Castles." "Castles" conveys the nuanced heartbreak-to-anger trajectory that comes with realizing that the happy ending was nothing more than a hollow facade built on an illusory fantasy.
Sludge/Death Metal Sensations Halflighted presents "This Winding Path" Lyric Video
XLOVCLO Drops "Molly," New Single + Video Available Today
[Song Submission] chlsy – "crush!" (Indie Rock/Pop Rock)
For Skope: Brazilian talent Bhaskar returns to CONTROVERSIA with peak-time dancefloor-filler "Think It's Just Enough" (out now)
OXLADE AND FELLOW NIGERIAN SUPERSTAR FLAVOUR RELEASE NEW TRACK "OVAMI"
What a year it has been for Oxlade. The 2023 Vevo artist to watch owns one of 2022's biggest hits with "Ku Lo Sa" and its remix featuring Camila Cabello, with more than 300M+ global streams and 5B+ TikTok views across the world.
PHILLY POWERHOUSE POUNDSIDE POP BRINGS THE HEAT ON NEW SINGLE "FLAMERZ 6" OUT NOW
It follows last year's fan favorite WOCK AND ROLL (PURPLE EDITION). Posting up over 1 million streams highlighted by "BOGUARD" [feat. DJ Drama], it earned widespread critical acclaim. In addition to plugs from Attack the Culture and more, Lyrical Lemonade predicted, "I believe Poundside Pop is primed for a breakout year," and Daily Chiefers proclaimed, "Poundside Pop's eclectic music style is the perfect blend between sounds of Philly street rap and others in the same region who lean on the artsy, psyched out side of things."
ENDEAVOUR Usher In a New Era Of Metalcore With The Dynamic And Heavy "Colourblind" Off "For The Time Being"
"Colourblind" is a very good nudge into the direction we want to go in the future. The small and vulnerable first verse is contrasted by a big breakdown with a choir in the background. We've learned a lot during the process of making this record, and are happy we are finally able to show it to the world! Some songs have a connection to each other by delving a bit into personal matters, others tell stories that are much broader and less personal. 'For The Time Being' captures the contrast between fleeting personal issues and the broader problems we face. They make up a big part of someone's journey through life but are definitely not always insurmountable, though it does feel like that sometimes."
PHNTMS Share "Coastline" Single via EARMILK | New Track Out Now via All DSPs, More New Music Coming Soon
Los Angeles-based synth pop band PHNTMS equally focus on Glastonbury Main Stage ambitions (flags waving high) and an uncompromising desire to serve up nostalgic anthemic choruses. This combo has led to sharing the stage with acts like The 1975, Kings of Leon, Fitz and The Tantrums, Bastille, Pale Waves, and more, in addition to receiving radio play from iHeartRadio stations including Alt 104.5.
JAG PANZER Releases Galloping "Edge Of A Knife" Single/Lyric Video; The Hallowed Full-Length Nears Release On Atomic Fire Records
Heavy metal nonbelievers, beware: The Hallowed is near! A true "album of the year" contender, the new studio album from US legends JAG PANZER will be released upon the world on June 23rd via Atomic Fire Records. In advance of its official unveiling, today the band delivers a lyric video for third single, "Edge Of A Knife."
BREAKOUT RAPPER LIL TONY DROPS SURREAL VIDEO FOR NEW SINGLE "TRIED ME"
PRICE SHARES INTROSPECTIVE NEW SINGLE "FLAWS" FEAT. KOTA THE FRIEND
The CLRD. Entertainment founder has been on a tear lately when it comes to releasing new music. Continuing to flood the game with content for his Saggin & Braggin campaign, "FLAWS" finds PRICE sandwiched between the world and his problems. Over a mellow instrumental, he trades verses with Kota about common everyday struggles like having road rage, being misunderstood, and falling out with friends.
GEARS Announce New Single "ALL OR NOTHING"
Gears continue to drive their notable sound but this time with a heavier industrial pulse crossover that merges into the unmistakable nuance that resonates – Gears. The heavier measures brought to the forefront with bass, drums, and vocals bring a headbanging, fist-pumping song that can still set the floor to be danceable.
DDG JOINS FORCES WITH LUH TYLER FOR REMIX OF NEW RISING SINGLE "I'M GEEKIN" OUT NOW
Together, they expand the original with fresh flavor and fire. Luh Tyler pulls up for a stunning and striking cameo highlighted by his signature rasp. "I'm Geekin" instantly captivates as both rappers prove relentless in their confident and charismatic flows. The accompanying music video projects this energy on screen and highlights their collective star power.
OSEES Announce New LP, Share "Intercepted Message" Single + Video
ALANA SPRINGSTEEN SHOWS HER TRUE COLORS IN CATHARTIC "chameleon" OUT NOW
Like all of Springsteen's forthcoming TWENTY SOMETHING, "chameleon" emerged from a period of intense and often-painful self-reflection for the 22-year-old Virginia Beach, VA, native – a process that's provided "the beginnings of a blueprint to help me live life on my own terms," as she puts it. Co-written by Springsteen, Sasha Alex Sloan, and King Henry (LANY, Morgan Wallen), the song takes its title from a nickname Springsteen's mother bestowed upon her, due to her phenomenal ability to adapt to any social situation. But while Springsteen acknowledges that her changeability can sometimes be a superpower, "chameleon" shines a light on the darker side of hiding your true self from the world.
JULIEN-K Debuts New Single "YOUR TEARS MEAN NOTHING"
Industrial/electro rockers Julien-K, founded by original Orgy members Ryan Shuck and Amir Derakh debuted their new single "Your Tears Mean Nothing" along with the official music video today via FRAME|WORK. The single was written by Julien-K, produced and mixed by Amir Derakh.
Anabel Englund's New Single "Strangely Sentimental" Out Today, May 19; Englund to Play EDC LV Tonight
Ever had a fleeting longing for a past relationship that wasn't a good one? 2023 iHeart Radio "Dance Music Artist of the Year" winner Anabel Englund leaps into the subject with her latest single "Strangely Sentimental" out today (May 19) on Ultra Records.
PAUL SIMON 'SEVEN PSALMS' IS OUT NOW
Paul Simon has consistently crafted some of the most influential music in the history of music – from his early classics to the pioneering 'Graceland' right through to his previous collection of original material, 2016's 'Stranger To Stranger'. Today, Paul Simon releases 'Seven Psalms' which has been hailed by MOJO as a "masterpiece," and Record Collector's 5* review named it "a thing of beauty…a new way of thinking".
Stella Rose (Dave Gahan Daughter) Shares "Jane" Single + Video via American Songwriter, Listen via Ones To Watch
Today, NYC-based singer, poet, and musician Stella Rose shares her long-awaited debut LP, Eyes Of Glass, via KRO Records. Stella Rose met producer Yves Rothman in November of 2020, and after being introduced to her lo-fi voicenote poetry, Yves spent two weeks in the studio with Stella Rose, crafting the recordings seen on the new record. During a time where things remain uncertain outside the studio, the stars aligned.
Termanology "Legendary" (VIDEO)
Chicago Upstart Lil Nuu Drops "Emergency Room," New Single + Video
Lil Nuu's artistry is deeply tied to the lineage of Chicago rappers that came before him but with a fresh sound all his own. "You can see my story and catch my vibe. I'm not faking it or forcing it," he explains. A self-admitted "crack baby," he was raised by a friend of his mother's while she battled addiction. "All I knew was to depend on myself; I couldn't depend on nobody else."
Hear Seattle quartet Smokey Brights' latest single "Long Goodbye" out today!
A motivational mix-tape for our collective crisis of confidence, Levitator is a musical, magical incantation cast to lift off and dance with the cosmos, to dig deep where the diamonds shine, to laugh away our self-pity. Smokey Brights' newest record starts in an ocean of static, soft waves that carry the listener through the expansive depths and ecstatic highs of the ten tracks to follow.