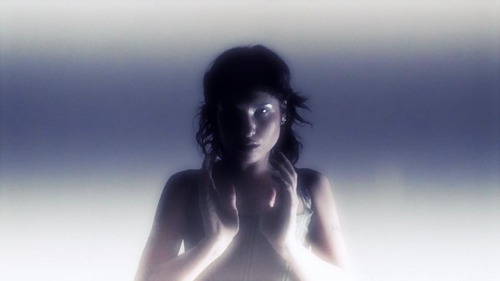 @skopemag news – friday – may 19, 2023 @ 10 am est
https://www.facebook.com/SkopeMag/
https://twitter.com/skopemag
https://www.youtube.com/@skopetv2
https://www.instagram.com/skopemag/
APP – Apple iTunes –
https://itunes.apple.com/app/id1465224822?mt=8
@skopemag APP – Google / Android –
https://play.google.com/store/apps/details?id=hr.apps.n207414718
Support @skopemag –
https://www.paypal.com/donate/?hosted_button_id=3APKAKT8K6ETW
KiD RAiN SHARES THE NEW SINGLE 'HALF' AFTER AN EARLY CLIP OF THE SONG PICKED UP 500,000 VIEWS ON TIKTOK
KiD RAiN's enticing pop vocal brings plenty of laid-back charm to the instantly relatable 'Half'. It's a song about being in life's in-betweens: when you're no longer a kid, but don't feel like an adult; when being single is fun but not as fulfilling as being in a relationship; and when you often feel lonely, but still need some time to yourself. But KiD RAiN realises he's not alone as he sees, "Half of my friends picking up mortgages, and the other half picking up drugs." It's also a stage in which ambition is undermined by exhaustion, with the song's earworm hook stating, "Half of me's got big plans of moving to the city, but the other half just wants to sleep."
JASON DERULO SHARES "WHEN LOVE SUCKS (FEAT. DIDO)"
Produced by Pink Slip (One OK Rock, Royal & The Serpent), the sultry track interpolates Dido's 1999 top 3 hit single, "Thank You," famously sampled in Eminem's classic "Stan".
jazzygold releases new video for soul-pop single 'dyed my hair red'
"Growing up in a predominantly white country, I've always been very self-conscious about my skin colour and my big curly hair and most of the time, I wanted to straighten it until it would fall apart". – says jazzygold – "As I've become older and wiser, I've learned to love and appreciate my beautiful hair even though society makes it hard too. With this video, I really wanted to capture the atmosphere of the salon, the curls, the hair products, the wigs, the culture and everything around it."
Greta Van Fleet release new song 'Sacred The Thread' today
"I always like to think that some people's first impression of Greta Van Fleet in concert is, 'Wow, these guys really like dressing to the left and blowing shit up,'" notes frontperson Josh Kiszka, adding, "this song is particularly important to me because it's about my jumpsuits."
Abi Jenaé Shares Brand-New Single 'OWO'
Keeping the feeling of summer alive, Abi Jenaé is continuing to bring that positive energy with her latest release, 'Owo'. Following on from the March drop, 'Empire', Abi is building her supporters up for the release of her forthcoming EP 'Love & Hustle' via Afrotown Records.
OUT TODAY: MIKEY FERRARI DEBUT EP, STORIES FROM MONTANA, ON NEON GOLD RECORDS
Today, Mikey Ferrari releases his debut EP, Stories From Montana and completes his first full North American tour tonight at LA's historic Troubadour to celebrate, supporting Sam MacPherson. He will head to Florida in June to support his label-mate Matt Maeson again, after playing his debut European live shows in London and Paris.
Eleni Drake releases new album 'Surf The Sun' – 19th May via Vanilla Sky Recordings
British singer-songwriter Eleni Drake today releases her phenomenal new album Surf the Sun via her own Vanilla Sky Recordings. Eleni Drake will celebrate the release of her new album with a headline show at Amazing Grace in London on 18th July.
Alternative Psych-Rock Band Meltt Tackle Social Media Anxiety on New Single "Soak My Head"
"Sometimes, I get trapped scrolling on social media," confesses lead vocalist Chris Smith. "You get addicted to the dopamine rush of digital life, so you poke your head into cold water or nature to cleanse and re-ground yourself."
THETAN: Dim Times EP From Nashville Powerviolence Duo Out Today Through Anti-Corporate Music; New LP To See Fall Release
THETAN has produced an arsenal of LPs, EPs, splits, and collaborations since their formation in 2011. Over the past several years alone they've released the Space Goretex collaboration LP with Bronx rapper Kool Keith which included guests from Gwar, Three 6 Mafia, Dwarves, Lost Dog Street Band, and more, followed by the "Based Serenade" single with Lil B, and for Record Store Day 2023, they released their new collaboration with the legendary NYC hip-hop outfit Ultramagnetic MC's, having provided the backing music for a new Record Store Day etched 12" single.
Indie Rockers FRAT MOUSE Return with "paint pen (cmwygt)"
Frat Mouse is an indie band on the rise that have been creating a buzz wherever they go since 2019. Their latest release "paint pen (cmwygt)" has the band off and running into 2023 as they plan to release their latest album due out later this year
NZ's very own Sam Cullen looks towards eternity on new single "Forever" – OUT NOW
Today, upcoming New Zealand pop sensation Sam Cullen is elated to release "Forever", available now across music platforms, ahead of the music video's release on May 31st.
Powerful synth riffs and heartfelt vocals enliven "Forever", a power-pop anthem that gleams with radiant energy.
El talentoso artista urbano Jeremy G lanza su nueva canción "Pasajero"
El talentoso artista urbano Jeremy G presenta su más reciente sencillo titulado "Pasajero". Esta cautivadora canción, bajo el sello discográfico Y Entertainment, aborda temas universales que muchos experimentan en la vida, como la sensación de soledad a pesar de estar en una relación.
En "Pasajero", Jeremy G explora la experiencia de sentirse solo mientras disfruta de una relación pasajera, sin permitirse enamorarse. La canción captura la complejidad emocional de esta situación y ofrece una propuesta musical fresca y envolvente para los oyentes.
Boys Like Girls return after 11 year hiatus
"Blood and Sugar" is a raw and honest portrayal of the human experience, exploring the theme of indulging in something bad for you, despite knowing the consequences. As Martin, the band's lead singer, explains, "Thematically the song is fairly simple, an empty calorie relationship that's so delicious you don't care. You're willing to deal with the crash. It continues to beat you down yet you keep coming back for more pain…almost like you've learned to love it. Why this obsession? We're only skin and bone. Humans. Just blood and sugar, really. I think everyone has an infatuation with something bad for them. Cigarettes. Sports gambling. Porn. Internet validation. Pills that change the way you feel. Buying too many shoes. I know I spend a lot of time trying to fill the empty hole where drugs used to be. I spend most of the time trying to fill that hole with "perfection." But in the end…nobody's perfect. Hey. we're only blood and sugar, right?"
Ash Olsen – someone else
Having performed at Europes biggest tastemaker festivals, Eurosonic and The Great Escape, Olsen's imprint as a fast rising emerging act is firmly set. Ash will be setting off to play stages across France, Poland, Norway and Scandinavia's biggest festival this summer – where in her local territory she is a Grammy Nominee and one of their most hotly tipped international exports.
TCTS RECRUITS SOFIA QUINN FOR HYPNOTIC NEW SINGLE "TEARING UP MY HEART"
"As soon as I heard Sofia's voice I knew we could make something special, and I love how it's turned out," says TCTS, "For me this single showcases where I'm going with my sound, taking tougher club inspired sonics, and fusing with big hooks,"
YOUNG FRANCO TAPS LEYLA BLUE & JAFUNK FOR NEW SINGLE "STUDIO 54"
The track operates between the worlds of disco, funk and hip hop, bound together by one of Franco's most gorgeously created bass lines to date. With such a solid bass line also comes an equally emphatic rhythmic section, giving Studio 54 that classic Young Franco feel. Above this foundation sit gorgeous synth chords and a croony vocal performance from New York local Leyla Blue.
SUNDAY SCARIES RELEASE BOLD NEW SINGLE "PICK N CHOOSE" OUT NOW
It maintains the momentum of their juggernaut hit "Chill Like That." Taking electronic music and culture by storm, it has gathered over 40 million streams and counting in addition to capturing #1 on Spotify Viral Charts in Canada, Denmark, Norway, and Sweden. Not to mention, it scaled the Top 5 the of Spotify Viral Charts in 13 countries, namely Australia, the United Kingdom, and the United States, to name a few. Additionally, it cracked the Top 10 of Shazam Dance charts across multiple countries and claimed coveted real estate on the Billboard Hot Dance/Electronic chart for over nine weeks. Thus far, it has gathered north of 2.6 billion views and 213k video "creates" on TikTok.
JASMINE IS Releases Debut Album + Reveals Video For PASSION
To mark the occasion, JASMINE is also releasing a 3rd single 'Passion' (following 'Love of Money' and 'Miss You While I'm Sleeping'), along with a music video for the track. Produced by Philip Larsen (Kylie Minogue, Lady Gaga, Katy Perry), this uplifting, soulful pop groove crushes on living life with empathy and compassion.
German-based Artist M. Byrd Shares Thought-provoking New Single "Gunslinger"; Upcoming Album 'The Seed' Out 6/16
"One day, I was on the internet, and I stumbled on a pop-up," M. Byrd recalls. "It said, 'You can go to a Ukrainian embassy in Berlin and be at war in a few days to fight.' I had been imagining guys and girls my age signing up, getting a weapon in their hands, and fighting away. It drove me crazy. I couldn't imagine this was happening."
Japanese Idol group Cho Tokimeki♡Sendenbu release new single 'LOVE IYAIYA KI'
It's an experience we can all relate to: When we fall in love with someone, we demand their affection and approval, begging them to "Tell me you love me!" "Message me more!" "Have eyes for no one but me!" 'LOVE IYAIYA KI' packs this concept with the kind of fun melodrama we love to see from Cho Tokimeki♡Sendenbu, resulting in a cute and poppy song about the desire for that special someone's approval. In the music video, the members of Cho Tokimeki♡Sendenbu pull irritated "iyaiya ki" faces, which are as drop-dead adorable as you'd expect.
To mark the release of 'LOVE IYAIYA KI', the members of Cho Tokimeki♡Sendenbu posted a set of comment videos in Japanese, English and Korean on YouTube!
GENRE-BLURRING 17-YEAR-OLD ARTIST KANII RELEASES NEW TRACK "HEART RACING"
On the track, neon keys pulsate through bright production. This glossy sheen underlines buoyant head-bobbing verses powered by Kanii's inventively dynamic delivery which also sets the stage for the release of his anxiously awaited debut exiit EP, landing on June 16 via Masked Records/Warner Records.
CALIFONE RELEASE NEW ALBUM, SHARE "SWEETLY" PERFORMANCE CLIP
Califone, the long-running project of Tim Rutili, has just released villagers via Jealous Butcher Records, their first since 2020's Echo Mine. In celebration of the release Califone has shared a new performance clip of the album's elegiac closing song "sweetly" recorded at Courthouse, the same home studio where they filmed last month's live clip for the album's title track "villagers" for FLOOD Sessions. The group will expound on these live arrangements on their first tour dates in support of the album, a run of seven shows on the east coast this June that includes stops in New York, Boston, Philadelphia, Washington DC, Durham, and Kingston, NY –
Hello Seahorse! Releases New Single "Al Final"
With the velvety voice of Denise Gutierrez, the powerful drums handled by Bonnz! and the glossy synths of Burgos, Hello Seahorse! will simultaneously embark on a tour that will bring the name of its new album, "HÍPER," through the United States. The tour will begin on June 7 in Chicago, IL, and will wrap up on July 1 in El Paso, TX, and will then continue in Mexico,where the dates will be announced soon. The band will play some of its signature songs, with a more electronic set, as well as songs from the new album prior to its release on platforms, giving the audience a preview of what they will be able to hear on the album "HÍPER."
Electro-pop artist BUZZ shares otherworldly debut self-produced EP 'On Matters Of Searching'
Today, Los Angeles-based electro-pop artist BUZZ shares her otherworldly debut self-produced EP On Matters Of Searching out everywhere now. Alongside the complete collection, BUZZ shares the romantic, sweeping track "Different Sun" out now with an accompanying dreamy, futuristic visualizer. The philosophical EP imagines life beyond traditional human society, unbound to time and space, in search of something greater.
Alt-Pop Powerhouse MORGXN Returns With Daring New Single + Video "Modern Man" 
"I have often felt like the idea of "man" in society is so arbitrary and stoic and honestly toxic and dangerous. What is a "man" and what is it that I'm aspiring to be? And if society has a fixed definition … how I can explore that for myself? Sometimes I feel that the freedom to really be ME is wrapped in another person's definition. With the song and video I was hoping to flip a trope and find ultimately an expression that is uniquely my own," says MORGXN of the song and video.
Luke Elliot Releases Third Album LET 'EM ALL TALK + Shares New Video
First recorded in 1963 by Ben E. King, 'I (Who Have Nothing)' has been covered by many artists, including Shirley Bassey, Tom Jones, and Status Quo, putting Luke in esteemed company.