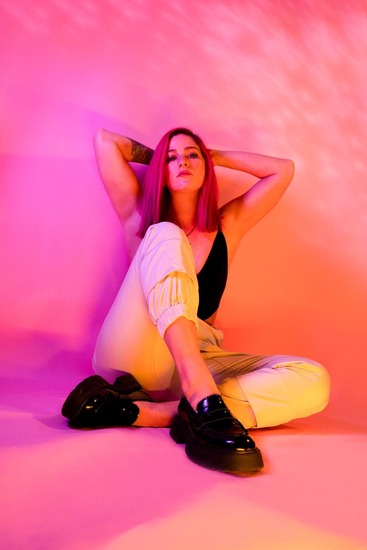 @skopemag news – thursday – may 18, 2023 @ 1 pm est
https://www.facebook.com/SkopeMag/
https://twitter.com/skopemag
https://www.youtube.com/@skopetv2
https://www.instagram.com/skopemag/
APP – Apple iTunes –
https://itunes.apple.com/app/id1465224822?mt=8
@skopemag APP – Google / Android –
https://play.google.com/store/apps/details?id=hr.apps.n207414718
Support @skopemag –
https://www.paypal.com/donate/?hosted_button_id=3APKAKT8K6ETW
Cassadee Pope Reveals Music Video For "People That I Love Leave"
Today, GRAMMY-nominated, Platinum-certified singer-songwriter, Cassadee Pope, shares the music video for her latest single, "People That I Love Leave". Directed by Ed Pryor (Dierks Bentley, Mickey Guyton, The War and Treaty), the video finds Cassadee in an all-too-relatable scenario of self-sabotaging your relationships time and time again because of past heartbreak.
Cassadee Pope Admits She Had A 'Hard Time' Letting Go Of Country Music As She Returns To Pop-Punk (Exclusive)
San Cisco Returns with Sweet & Airy New Single and Video for "Honeycomb"
San Cisco take a slight sonic detour on the new single introducing elements of electronic, garage and house music throughout "Honeycomb." The light, airy and angel-like vocals of drummer Scarlett Stevens take center stage on the new track, perfectly matching the dreamy, introspective mood of the track. "Honeycomb is about the moreish feeling of falling in love," the band explains. "It's about self-love and self-confidence and the joy of food. It treads this fine line of not wanting to lose yourself to love but also surrendering completely to someone and the sweet feeling that comes with that."
Canadian Power-death act Balrogath announces new EP; unleashes blistering track
"Of The Abyss" sets an engaging groove to headbang along with. The pulsing use of rhythm stands out, with an ebb and flow to the lyrics and percussion that crashes like the thunder of waves. This song sets up the groove early and knocks you over with the might of the ocean, calling on the elder gods to bring you up for air. A fun groovy track to show the power behind this EP.
Adam Lambert Partners with Global Nail Care Brand ORLY for Limited-Edition Collection
Each shade was highly-curated by Lambert and brings a different element to center stage. The colors range from a striking apple green; a black and silver glitter; gold, plum, and silver metallics; and lastly, a custom navy duo chrome shimmer Lambert first conceptualized and created at ORLY Color Labs in West Hollywood. Individual polishes retail for $10.50 and the six-piece collection retails for $63. Get ready for your moment in the spotlight!
"We are all very excited about this collaboration. Adam has such a powerful voice, both in his music and in championing the causes closest to his heart," said Tal Pink, Vice President of Business Development at ORLY International. "As a musician myself as part of a rock band, we not only are immense fans of Lambert's musical talents but also his compassion and advocacy for the queer community."
LISTEN/WATCH: HALF MOON RUN RELEASE OFFICIAL MUSIC VIDEO FOR NEW SONG "EVERYONE'S MOVING OUT EAST"
Montreal's Half Moon Run reveal another new song today with "Everyone's Moving Out East." The contemplative new single muses on the mass exodus many people witnessed or participated in as the global pandemic tightened its grip on the world. In the band's own words, "…it felt as if many people were uprooting their lives and moving on to some greener pasture. Perhaps part of you would want to go with them, but alas, you must stay."
Folk/rock icons INDIGO GIRLS announce extended U.S. summer tour with 7-piece band
Folk icons the Indigo Girls have something special in store for fans this summer; they'll be touring as a 7-piece for the full band experience. Along with longtime stalwart Lyris Hung (violin), the band will include drummer Brady Blade (Emmylou Harris, Buddy Miller), guitarist Jeff Fielder (Mark Lanegan, Amy Ray Band), bassist Clare Kenny (Sinead O'Connor, Edwyn Collins), and Carol Isaacs (Sinead O'Connor,) on keys. Kicking off in the Northeast in June, the tour will continue through July 7 and feature an eclectic group of support acts, from Georgia colleague Kevn Kinney (Drivn' N Cryin') to Larkin Poe, Garrison Starr, Aaron Lee Tasjan and Neko Case.
Shane GHOSTKEEPER Announces Summer Album Alongside New Single "I Know How"
Fans of independent Canadian music will likely recognize the name Shane Ghostkeeper from his namesake project GHOSTKEEPER, a band that has been responsible for some of the more thrilling music to emerge from Alberta during the last 15 years. But while his parent band trades in a highly unique, left-of-centre approach to indie rock, this new project is a deeply reverential tribute to the music he absorbed while growing up in the Northern Alberta Métis communities of Paddle Prairie, High Level, and Rocky Lane. "The concept of this record," he says, "is to present, as a gift to my people, an exploration of the country & western and roots records they surrounded me with since childhood." Songs For My People is truly a family affair, slated for release on July 28, 2023 via Victory Pool Records.
D4VD RELEASES NEW SINGLE "DON'T FORGET ABOUT ME"
Wounded and pleading, "Don't Forget About Me" describes in brutal detail the end of a relationship. "I don't wanna keep crying on your shoulder," d4vd sings, obsessing over where things went wrong and asking to be remembered—since fading out of memory is too painful. Strings and multi-tracked vocals enrich the otherwise skeletal production, making for a song that's so vulnerable it's almost tough to listen to.
SELF ESTEEM x FIRST BUS — Watch Rebecca Lucy Taylor Drive A Sheffield Bus
Ever wondered what might happen if Self Esteem got behind the wheel of a double-decker bus? Well, wonder no longer…
In recognition of Self Esteem putting her city back on the musical map, First Bus Sheffield have recently transformed one of their iconic buses with all the stylings of her hit debut album 'Prioritise Pleasure'. And what's more they have given her the keys to drive it too.
Dean Ford Releases "Electromagnetic" Animated Video and Announces 'Dream Fever' EP
Juno Award Winning Gold Selling Artist JRDN Releases "Call My Name" Single & Visual Out now!
GRAMMY-Winning Steven Feifke Releases Rendition of "My Foolish Heart"
Glide Magazine praised the recording as "a work of impressive jazz vocals and musicianship that feels organic and vibrant." "My Foolish Heart" will appear on Feifke's upcoming full-length album Catalyst, which will be released June 16th via La Reserve / Bandstand Presents.
VIDEO PREMIERE: Steven Feifke Offers Classy Take on "My Foolish Heart" with Martina DaSilva, Bryan Carter and Alexa Tarantino
Dexys (fka Dexys Midnight Runners) Share "The Feminine Divine" Single + Visualizer via FLOOD Magazine
ANDREW JANNAKOS REFLECTS ON HOW FATHERHOOD HAS INSPIRED GROWTH IN HIM IN NEW SONG, "CHANGING ME"
"'Changing Me' isn't only a song for my son. It's a song that shows that parents grow just as much as their little ones," Jannakos said. "We watch them grow every day, week, month. But we never sit back and see the change that they made in our lives as parents and people. They make us better."
THOMAS HEADON SHARES BRAND NEW SINGLE "2009 TOYOTA"
"2009 TOYOTA" follows the release of the raw, honest single "i loved a boy," which Ones To Watch praised as "a shining illustration of Headon's innate talent for songwriting," and the peppy track "Georgia." V Magazine raved, "['Georgia' is] unstoppable in its spirit and fervor, with joyful screams perforating its electric chorus."
Baaba Maal releases new video for "Yerimayo Celebration"
PiPEllA Releases Dynamic New Single "Castles"
Rising cinematic rock artist PiPEllA has released her tragically beautiful new single "Castles." A poignant tale of disillusionment and shattered happily ever afters, "Castles" conveys the nuanced heartbreak-to-anger trajectory that comes with realizing that the happy ending was nothing more than a hollow facade built on an illusory fantasy. When discussing PiPEllA's inspiration for the song, she said, "I wrote this song for Cinderella from Into The Woods and Lagertha from Vikings and all of my favorite heroines who get the worse end of the deal but never really got to rage about it." "Castles" is available now on all streaming platforms worldwide.
Just In Time For Summer, dba James Is Busting Out On New Track "7*"
[VIDEO] Harvey Jay Dodgson – Alligator
guccihighwaters Shares Anti-Love Song "DON'T TALK ABOUT LOVE"
Multi-talented artist guccihighwaters is back in his producing bag, breathing new life into the 'notmorgan' moniker tied to his DIY SoundCloud roots. After releasing the self-produced single "shame" last month, today he's following up with "DON'T TALK ABOUT LOVE" that finds the artist back behind the board.