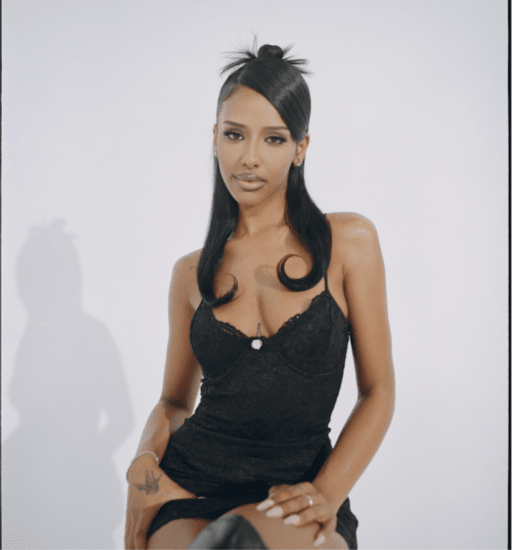 @skopemag news – tuesday – may 16, 2023 @ 10 pm est
https://www.facebook.com/SkopeMag/
https://twitter.com/skopemag
https://www.youtube.com/@skopetv2
https://www.instagram.com/skopemag/
APP – Apple iTunes –
https://itunes.apple.com/app/id1465224822?mt=8
@skopemag APP – Google / Android –
https://play.google.com/store/apps/details?id=hr.apps.n207414718
Support @skopemag –
https://www.paypal.com/donate/?hosted_button_id=3APKAKT8K6ETW
BAD MARY RELEASES NEW EP TRASH & GLAMOUR
New York-based Bad Mary (vocalist Amanda Mac, with Mike Staub on bass, Bill Mac on drums, and David Henderson on guitar) release their new album of all original material.
Indie-rock duo "transcends boundaries" (Relix) on debut album, out 6/23
Today, with the release of their guitar-heavy lead single "Electrify Me," the NYC-based indie-rock duo Twilight Muse have announced 'A Moment Out Of Time,' their debut album, slated for release on June 23rd. Eclectic in genre yet cohesive in vision, Twilight Muse write alluring duets with diverse influences ranging from Americana to New Wave to modern R&B. Storyteller narratives unfold with keen insights, hard-fought wisdom, and literate wordsmithing. The duo's originals include sensual, slow-burn ballads, frisky rockers, and contemplative, mid-tempo tunes. Throughout its catalog, the twosome's fluid creativity shines through with dueling lead vocals, interlacing vocal harmonies, and intuitive chemistry as songwriters, where each contributor finishes the other's lines.
Viji Releases New Single "Anything" Via Speedy Wunderground
One of the most exciting alternative artists to watch in the UK right now, Viji is back today with her new single "Anything". Following the release of the grunge anthem "Down" which hailed the start of a new era, "Anything" is released today, a spangly and playful ode to longing with Viji singing, "I hope you're watching, am I mysterious? To you I'm hoping that you leave wanting more".
Daring Dance Producer Florian Picasso Releases 'The Edge' (FFO: Tchami and Malaa.)
BLACKLIST UNION Release New Single "Letters from the Psych Ward" + Official Music Video
Blacklist Union released the title track from their upcoming release Letters from the Psych Ward today, May 12, 2023. The album is slated for a September, 2023 release. The album will be available on all digital platforms, in addition to CDs and Vinyl. The single will impact mainstream radio on 5/16!
ICYMI: PAP CHANEL SHARES NEW EP 'PAPTIVITIES' OUT NOW FEATURING TRINA & FREDO BANG
Flowing with electrifying anthems created to resonate with one and all, PAPTIVITIES, as a body of work, topples as a pinnacle project of self-expression, self-reflection, self-care and self-confidence for everyone who connects with the movement. Packed with six songs blanketed in sonic daringness from the wide-ranged artist, Pap brings to life six of her rap stylistic identities she's deemed as Papanalities— "Papiana," the cocky side; "Paprika," the spicy side; "Papatoullie," the scientist; "Papi," the OG; "Papillion," the butterfly; and "TuPap," the storyteller. Each song exhibits each of the six styles fans have grown to love over the years and exemplifies Pap's multi-dimensionality in complete form.
Aurora Dream Releases Single "Parallel 8its" to all major platforms!
Aurora Dream, the Miami-based instrumental progressive rock and math rock project, has recently released a new single titled "Parallel 8its". This track is a remix version of their very first single "Parallel Colors (2016 Version)", but this time, it has been rearranged in 8-bit music by the well-known YouTuber and 8-bit/video game music enthusiast, Kevin Weaver.
MILEY CYRUS RELEASES VIDEO FOR "JADED"
XO's CHXRRY22 DROPS NEW "WORLDS AWAY" SINGLE AND VIDEO
"I've been in a long-distance relationship for the last year and it's been a rollercoaster of emotions- and of course, I really wanted to take those feelings and put them in a song. Sometimes, even as badly as you want something to work, there are factors like distance and time that come into play – and you need to accept it for what it is. But, just because this is a sad situation it doesn't mean the music has to be." – Chxrry22
Girl Ray Share New Single "Up"
Last month, London band Girl Ray announced their third LP, Prestige (out August 4th on Moshi Moshi). The three-piece comprising Poppy Hankin, Iris McConnell and Sophie Moss, made an immediate impact with the release of their 2017 debut Earl Grey on the influential indie Moshi Moshi (Anna Meredith, Florence & The Machine, Kate Nash), which channeled the baroque 70s soft pop of Todd Rundgren through the scrappy aesthetics of 80s UK indie and earned high praise from outlets like Pitchfork, The Guardian, Stereogum and FADER among many others. Their second LP, 2019's Girl, saw the band change direction dramatically, taking on a kind of indie-fied R&B that The Guardian described as "the great sound of a band getting pop wrong," and in 2021 the band returned in yet another new guise, releasing the one off, house-adjacent single "Give Me Your Love" that was produced with Hot Chip's Joe Goddard and Al Doyle.
MODERN MIMES Unveil New Single "Heavy Heart"
MODERN MIMES, the alternative heavy rock outfit from South Florida, have unleashed their new single "Heavy Heart". Following their latest single "Down and Dead", "Heavy Heart" ventures into darker realms. Heavy distortion, dynamic electronics and stunning vocals combine to create a thrilling and powerful offering.
JASON NEIL (ARCANIUM) Set to Redefine Modern Metal with New Project, MIND INCISION!
Denver, CO based metal musician and front-man JASON NEIL, formerly of Arcanium, has brought together a new cast of some of the most creative characters with his newest heavy rock band, MIND INCISION! Formed in September 2022, MIND INCISION also includes lead guitarist JON MAGGARD, bassist AEON CRUZ (MOTOGRATER), rhythm guitarist KYLE LOUCKS, and drummer KELLY MORSE, making them a "super group" of some of the best independent metal talent!
RADIANT KNIFE: Louisiana Progressive Sludge Metal Duo To Release Pressure Full-Length On July 14th; New Video/Single Now Playing At Invisible Oranges + Preorders Available
Progressive sludge metal duo RADIANT KNIFE will release their fifth full-length, Pressure, on July 14th, today unveiling the record's first single, cover art, and preorders.
Dale and the ZDubs return with "Her Melody Feat. HIRIE"
Folk artist/activist ELIZA GILKYSON shares first single from her new album HOME
"I left my car in gear when I pulled up and got halfway out of the car, which rolled forward and dragged me down a dirt road, over a low rock wall and into a tree," she recalls. "I don't know why I didn't die, and when I re-live it the math just doesn't add up, like how did I survive that? It felt miraculous, still does."
TANK SCORES 7TH #1 HIT WITH CHRIS BROWN FOR "SEE THROUGH LOVE"
The R&B music scene is ablaze as Grammy-nominated artist Tank adds another milestone to his illustrious career with his latest chart-topping single, "See Through Love," featuring the multi-talented Chris Brown. This collaboration marks Tank's seventh #1 hit and fourth #1 song off his current album R&B Money, solidifying his status as a true R&B icon. Tank's musical prowess and Chris Brown's undeniable talent have resulted in an unstoppable force that continues to captivate audiences worldwide. "See Through Love" showcases the unparalleled chemistry between these two superstars, creating a sonic masterpiece that resonates with fans.
GENRE-BENDING DUO SAD NIGHT DYNAMITE DEBUT EXPLOSIVE NEW SINGLE "SICK OF YOUR SOUND"
Canadian Power-death act Balrogath announces new EP; unleashes blistering track
"Of The Abyss" sets an engaging groove to headbang along with. The pulsing use of rhythm stands out, with an ebb and flow to the lyrics and percussion that crashes like the thunder of waves. This song sets up the groove early and knocks you over with the might of the ocean, calling on the elder gods to bring you up for air. A fun groovy track to show the power behind this EP.
Hannah Jadagu Shares "Lose" Lyric Video From Aperture Out Friday On Sub Pop
This Friday, May 19th, Hannah Jadagu (pron. juh-dah-goo) will release Aperture, her debut album, worldwide through Sub Pop. The full-length features 12 tracks, including "Say It Now," "What You Did," "Warning Sign," "Admit It," and today's offering, the lyric video for new single "Lose," which Stereogum calls "sharp and insistent." Aperture was co-produced by Jadagu and Max Robert Baby at Greasy Studios Paris, mixed by Marcus Linon, and mastered by Dave Cooley at Elysian Mastering.
TELECOMS Shares "Two Steps" Single + Video
Big Bliss returns w/ soaring post-punk on "Tether" | New LP on the way
Big Bliss is the Brooklyn-based brainchild of brothers Cory and Tim Race, recently joined by Rose Blanshei. Formed in late 2015, the trio's sound is at once melancholic, tense, noisy, and ultimately uplifting, laced with lyricism that ruminates on anxiety, grief, addiction, recovery, devotion, and heartache. Framing these themes is the social ennui unique to generations brought up in our technologically ravaged and increasingly fragile world.