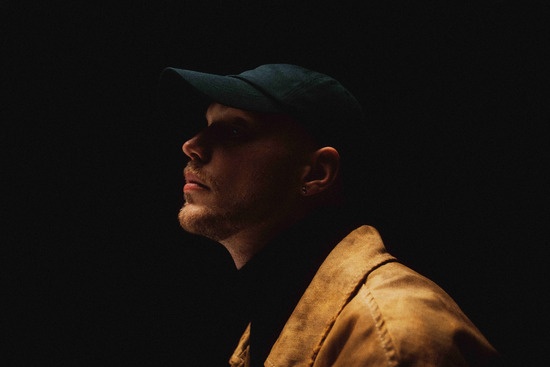 LLUCID's collaboration with Kimbra in the single "Wasting Time" is a captivating and emotionally charged piece of music. The song takes listeners on an atmospheric journey, blending trap-style autotune with futuristic pop elements, all while maintaining an overarching melancholic mood. LLUCID's personal lyrics delve into the depths of a troubled relationship, and the addition of Kimbra's vocals adds a unique perspective and depth to the track.
The song also offers a glimpse into LLUCID's upcoming debut album, "Deep Blue Dreams", set to release on June 9th. Described as having a similarly melancholic, danceable, and cathartic vibe, the album showcases the artist's talents and solidifies his position as an artist to watch. Despite being a newcomer, LLUCID's music exudes the confidence and quality of an established artist, a testament to his growth and dedication to his craft.
LLUCID's musical influences, primarily rooted in American music, are apparent in his singing and rapping styles. Drawing inspiration from artists like J. Cole and Kendrick Lamar, LLUCID's blend of genres and vocal techniques creates a unique sonic experience. His genre-independent listening habits have allowed him to experiment with different vocal approaches, resulting in a mix of singing, rapping, and everything in between.
With LLUCID's passion for music production and his collaborations with notable artists, such as Wallis Bird and Samy Deluxe, "Deep Blue Dreams" promises to be a compelling and sonically diverse album. Fans can anticipate an exploration of LLUCID's artistry and his ability to craft immersive and evocative musical landscapes.
Listen to Wasting Time (feat. Kimbra):