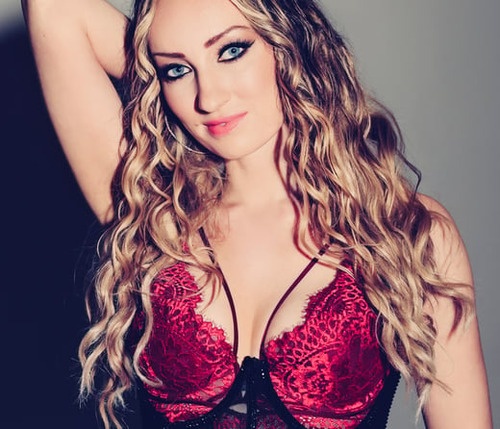 @skopemag news – friday – may 12, 2023 @ 1 pm est
https://www.facebook.com/SkopeMag/
https://twitter.com/skopemag
https://www.youtube.com/@skopetv2
https://www.instagram.com/skopemag/
APP – Apple iTunes –
https://itunes.apple.com/app/id1465224822?mt=8
@skopemag APP – Google / Android –
https://play.google.com/store/apps/details?id=hr.apps.n207414718
Support @skopemag –
https://www.paypal.com/donate/?hosted_button_id=3APKAKT8K6ETW
HORIZON THEORY RELEASE "DECEMBER"
Together, the music Horizon Theory creates is a driving force that melds all the right components to cause an explosion of sound. Horizon Theory has now released their next single, "December". From the moment of the song's inception "December," hits the intensity of pure vocal tones, driving guitars, bass lines, and the beat of the drums as it inhales a deep breath of headbanging pursuit. The listeners are hooked. This band, whether in the studio or live, brings their utmost to turn the music produced into its own unique delivery that holds its solidly marked place in rock music.
BRIT WINNER BECKY HILL SHARES NEW SINGLE, "SIDE EFFECTS," OUT TODAY VIA ASTRALWERKS
Two-time BRIT Award winner Becky Hill returns with "Side Effects," her first new solo song in over a year. Hill's powerful, soulful vocals shine on the infectious track as she examines the "side effects" of a past relationship that thwart her efforts to move on. Becky wrote and releases "Side Effects" with friend and key collaborator, Lewis Thompson with whom she has a prolific creative partnership (the pair previously co-writing Becky's huge hit with David Guetta "Remember" and "Crazy What Love Can Do" also with David Guetta and Ella Henderson) plus producer Jon Shave and long-term collaborators, Karen Poole and MNEK, who also provides backing vocals. Listen to "Side Effects," which was released today via Astralwerks, HERE.
NEW SNGLE: Ane Brun – Hand In The Fire
Ten years after marking her first decade as a recording artist with the release of SONGS 2003-13, the distinguished, platinum-selling ANE BRUN has announced the release of a brand-new track, 'HAND IN THE FIRE', which will be included on SONGS 2013-23, a celebration of her second decade as one of Norway's most decorated contemporary artists.
KAYCYY DROPS NEW SINGLE & MUSIC VIDEO "ROLL THE DICE" PRODUCED BY RENOWED FRENCH PRODUCER GESAFFELSTEIN
On the track, off-kilter orchestration gives way to a warm beat underneath KayCyy's fluttering high register. His icy vocals echo with a promise, "You and I…we'll survive anything side by side." Helmed by 91 Rules [VOGUE, Ivy Park, Mooseknuckles, Equinox], the accompanying visual translates this ethereal vibe to the screen. Donning a fuzzy off-the-runway black coat, he addresses the camera, gets a new neck tattoo, and rolls dice in a series of evocative and entrancing vignettes.
OUT NOW: Binoy heals old wounds through newfound perspective on new EP Boyhood
Boyhood directly confronts various facets of Binoy's life from a newfound adult perspective. When crafting the EP, Binoy imagined the closure a younger version of himself could receive if he were able to transport back in time and offer unfiltered advice. As a result, themes the listener will observe throughout the five tracks are childhood trauma, coming to terms with queerness, and the dichotomies of masculinity. With the help of renowned producer Arthur Besna (XYLØ, Madison Rose, Paula Jivén), construction for the EP took place over the span of a year in 2021 and 2022.
NYC Electro-Pop Duo CLUB EAT Release Debut Album 'START'
Vocalist Ren G and producer Chicken hyped audiences up over the last few months, releasing a string of highly addictive, dancefloor ready songs. They rang in the new year with the projects vibey first single "Bubblegum," and quickly followed it up with "Surprise", a tantalizing tune that PAPER Magazine hailed as a "fun and flirty little electro-pop bop." The twosome then rounded things out with their infectious ode to fashion, "Clothes", premiering with NYLON Magazine who raved, "The thumping, early aughts-laced club track is a glorified banger".
ARMENIAN BREAKTHOUGH SINGER/SONGWRITER ROSA LINN REFLECTS AND REJOICES IN ALL OF LIFE'S CHANGES WITH NEW SONG "HALLELUJAH"
"This past year, my life has changed so much," says Rosa. "It can be hard to put into words how grateful I feel, but I hope this song helps you understand."
ALIAH SHEFFIELD SHARES "SOME OF YOUR PEOPLE," NEW SINGLE AVAILABLE TODAY VIA DEF JAM RECORDINGS
Aliah first gained notoriety with her viral hit "Earth is Ghetto," a plea for escape during that increasingly maddening first year of pandemic onslaught. The track turned into an unlikely sensation after its December 2020 release: "You should see these people, it's hard to believe / how they treat each other, it's hard to conceive." Over 1 million TikTok creates were generated, some of them as comedic as they were heartfelt. "I felt happy and sad about it at the same time," Sheffield said, "because I was like, it kind of sucks that so many people feel the same way."
Eric Clapton to Release "Moon River" With Jeff Beck Alongside New Music Video
CELINE DION LOVE AGAIN (SOUNDTRACK FROM THE MOTION PICTURE) OUT NOW
"Some of these songs were recorded a while ago, and yet they still feel so right for this movie. I'm very grateful to be able to share them with you, the ones you know so well along with the new ones." – Celine
THE ROCKET SUMMER Ventures Into The Unknown On SHADOWKASTERS
Tapping into long inherent sonically neglected places, Bryce extracted his influences into his own style and "unlocked some hidden doors and explore what's inside." Evoking the rhythmic life of electronic dance clubs, UK dance punk halls, and R&B-thumping venues as envisioned through Avary's creative lens, SHADOWKASTERS breathes with inventiveness and preternaturally sticky melodies, hallmarks of his ever evolving discography.
SOULFUL SONGBIRD BEE-B RELEASES UPLIFTING NEW SINGLE "THAT GIRL"
"That Girl" explores topics of longing and acceptance, about wanting to feel comfortable in your own skin. It's a personal, euphoric journey from beginning to end, which finds Bee-B speaking to universal topics that bind over a guitar-laden instrumental. As she comes to grips with learning how to love herself out loud, "That Girl" centers it all for anyone who has struggled with feelings of inadequacy.
Queer alt-pop artist a kid named rufus shares new single/video "stuck in san antonio" | Debut LP out July 14th
WATCH & SHARE: COCHISE RELEASES VIDEO FOR BRAND NEW TRACK "KANEKI"
Ilona Releases Playful Debut Single "Catch My Vibe"
Powerhouse dance-pop performer Ilona has released her debut single, "Catch My Vibe," an irresistible summer bop with vibrant energy. Determined to embrace moments of joy and instant connection, the rhythms of "Catch My Vibe" are equal parts sensuous and lively. A quintessential Latin groove is weaved through the track, accompanied by Ilona's bright harmonies, creating an intoxicating cocktail of playfulness. "Catch My Vibe" is available now to stream and download on all digital platforms.
Australian Indie Artist KESMAR Releases Summery Debut Album 'Always Chasing Rainbows'
KESMAR explains: "My album reflects heavily on the feeling myself but many other creatives have is that there is always something better, something to chase. I think that's why when you have such a deep love for something you'll always pursue it forever, and a big driving factor in that can be 'What is next'…In my case it's always chasing 'The perfect song' and having the feeling of never being truly satisfied or feel that gratification. But I don't see it in a negative light, its' a drive and passion to continually evolve and learn."
The Aquadolls don't need you to save them on "Far Far Away"
Up next from LA's resident femme-punk royalty, The Aquadolls, comes "Far Far Away," the final single before the June 2 release of their album Charmed (Enci Records). A slice of upbeat summer optimism, the song featuring production by Chris Szczech (The Goo Goo Dolls), is a call to arms for anyone looking to ferociously take back their independence. Fans will have a chance to hear this song live tonight at the band's headline show at New York's iconic Mercury Lounge – Stream.
Parker Millsap new record out today; record release show in Nashville tonight
Acclaimed singer-songwriter Parker Millsap has released his new album today. Wilderness Within You, available on CD, LP, and at all DSPs via Okrahoma Records, is Millsap's sixth studio album and was produced with new collaborator Ryan McFadden, featuring a backing band of musicians whom Millsap had largely never met or played with until they began rolling tape – Ross McReynolds on drums, Calvin Knowles on bass, Juan Solorzano and Mark Sloan on guitar & pedal steel, Ryan Connors and Will Honaker on keys, Jake Botts on saxophone, and Daniel Foulks on fiddle. In most cases, these musicians didn't hear the song they were about to track until minutes before the recording began. The album premiered yesterday on Garden & Gun and has been receiving fantastic reviews.
Album Premiere: Listen to Parker Millsap's Wilderness Within You
EYEDRESS RELEASES "ESCAPE FROM THE KILLER" SINGLE + MUSIC VIDEO
"Escape From The Killer" follows Eyedress' Valentine's Day ode, "Flowers & Chocolate," released in time for the holiday earlier this year. His first single with RCA Records, "Flowers & Chocolate" was paired with a music video directed by multi-hyphenate Eddie Huang, which saw Eyedress cruising through LA in a red convertible filled with flowers.
Devorah Drops Electrifying Single "Inside My Head"
Up-and-coming artist Devorah has released "Inside My Head," an electrifying dance beat whose powerful emotionality reflects on her most grueling, turbulent memories and the strength it took to overcome them. The new single from the San Diego-based musician fuses full-bodied, dynamic dance melodies with strikingly vulnerable lyrics, creating a captivating, sensual rhythm that encapsulates the contrasting, fragmented feelings that arise when struggling with addiction and mental health.
A R I Z O N A SHARE HIGHLY ANTICIPATED SELF-TITLED ALBUM
Regarding the album Zachary Charles explains, "The album is a collection of experiences and memories over the last couple of years. Some are in the present, and others are vignettes of moments before quarantine. It's a snapshot of what the human mind goes through to keep itself sane. Some records are more upbeat and dance-y, which was our way of having fun in a rough season. Others look back at what life was like, how we didn't see what was coming, and thinking about where we are now." On "Graveyard" Zachary adds, "People can't afford to buy houses, and they compare themselves to earlier generations. We have all of these worries, traumas, and concerns. The truth is, 'we're going to end up in a graveyard anyway.' Remember the last stages are already written, so the time in between is your opportunity to do what you want."
CREEPING DEATH Unleashes "The Common Breed" Video/Single; Boundless Domain Full-Length Nears Release Via MNRK Heavy
Texas' favorite death metal practitioners CREEPING DEATH today unleash their new single, "The Common Breed," with an accompanying video. The track comes by way of the band's Boundless Domain LP, set for release on June 16th via MNRK Heavy.
Chavo & Pi'erre Bourne offer a warm welcome to 'Chavo's World' on new mixtape
Chavo's World 3 is the anticipated follow-up to 2021's Chavo's World 2, also produced in full by Pi'erre Bourne. The project is also the second installment from SossHouse's busy slate of releases, following Frazier Trill's Still Trapp'n tape last week, and Sharc's Sharc Wave tape next week. Be sure to catch Chavo and his fellow SossHouse mates Jelly and Sharc during The Hardest Out Tour in May, with Pi'erre Bourne as the special guest DJ.
POUTYFACE RETURNS WITH NEW SINGLE "ALL MINE"
"All Mine" follows last year's "Cherry Picking" and "Rag Doll ft. K.flay." Her output on these tracks delivers a healthy dose of nostalgia with heavily bass-anchored melodies elevated with dustings of screamo grunge distortion.
Jules Brave Releases Child of Divorce Anthem "Text My Mom"
Rising pop singer-songwriter Jules Brave has released her new single, "Text My Mom." The track is heartbreakingly honest, capturing the emotions of a child of divorce navigating the sudden shift of her parents' relationship.
LOLA BROOKE & KALI LINK WITH BREEZYLYN FOR "BAD B*TCHES" MUSIC VIDEO
sadeyes Shares Genre-Bending New EP 'patient death', Drops New Music Video
Renowned Ambient Artist Taylor Deupree Signs To Nettwerk; Shares New Single "Eev"
Today, renowned ambient artist and mastering engineer Taylor Deupree announces his signing to Nettwerk, joining the label's ambient roster, which includes The Album Leaf, Foam and Sand, Alaskan Tapes, and more. Dubbed the "Ambient Music Laureate" by Pitchfork, Deupree's career started in the 1990s, soon becoming known for his prolific work, rich abstract atmospherics, and impressive collaborators, including the late-great Ryuichi Sakamoto, Christian Fennesz, David Sylvian, Ichiko Aoba, S. Carey, and many more. He's also the founder of 12k label and runs a studio in New York where he is the go-to for ambient mastering.
For Skope: Dannic and Roc Dubloc are back on Protocol with new festival progressive-electro-house gem "Put 'M Up" (out now)
Alt-Pop Powerhouse Groupthink Links With Sunday Scaries in "Dressed For A Funeral"
Ahead of their upcoming EP, before the afters, Groupthink is dropping a dynamic single, "Dressed For A Funeral" featuring a brand new song inspired by the legendary movie Project X, Groupthink knows how to throw a party and "Dressed For a Funeral" is a testament to it. Earlier this year, Groupthink and Sunday Scaries hosted a massive 1,000+ guest party in Los Angeles with cameos from Brent Faiyaz, Matt Ox, Deto Black, Dosha Deng, and more. Taking notes from the indie-dance and French electro pop movements of the early 2010s, the track is certified for an unforgettable night.
Ukrainian Refugee for LGBTQ+ rights new single and video
The futuristic video is a dedication to the LGBTQ+ community, portraying a love affair between two women that transcends space and time. "Aesthetics" further highlights many people's concerns that if Russia occupies Ukraine, the LGBTQ+ population will have their current rights taken away. Natisa's music delivers a powerful message about holding onto strength and hope, even in the most disastrous and dark of times, as she herself was forced to flee her home in Ukraine to begin a new life.