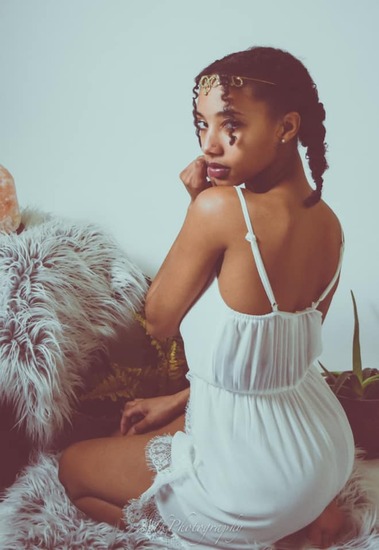 Exploring the boundaries of unconditional love, rising R&B artist KEN releases perhaps one of her most vulnerable hits yet "N E Thing". Introducing encouraging melodies set for the springtime, "N E Thing" comes as the leader in a string of new releases this 2023. Capturing a new sound in comparison to her former lo-fi tracks, KEN's high vibrational music suits her new environment and aligns with her goals to heal listeners across the globe.
Stressing the importance of loving people for exactly who they are, her new track also reaffirms boundaries and respects individual approaches to love and relationships. Often compared to artists like Jhené Aiko and Sade, her smooth R&B stylings offer a brilliant nod to the classic days of rhythm and blues while delivering a fresh voice and catchy hooks for this generation's lovers of the genre.
Currently based in Dallas, KEN has also had the unique opportunity to perform at the Arkansas Democrat Rally as well as the well known Good Day NWA. Additionally, having shared stages with Texas legends Bun B, Chalie Boy and Smoody, it is no question that KEN is an emerging artist you should be paying attention to.