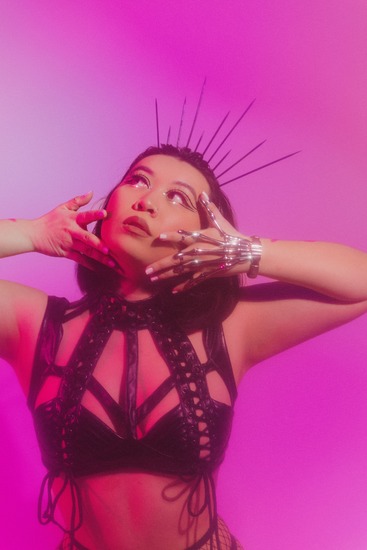 @skopemag news – thursday – may 11, 2023 @ 3 pm est
https://www.facebook.com/SkopeMag/
https://twitter.com/skopemag
https://www.youtube.com/@skopetv2
https://www.instagram.com/skopemag/
APP – Apple iTunes –
https://itunes.apple.com/app/id1465224822?mt=8
@skopemag APP – Google / Android –
https://play.google.com/store/apps/details?id=hr.apps.n207414718
Support @skopemag –
https://www.paypal.com/donate/?hosted_button_id=3APKAKT8K6ETW
Blvff x SHORT BUSS 13 Experiment With Different Sounds And Genres On New Album "Laughing In Traffic"
Long Island rapper Blvff and Massachusetts beat-making duo SHORT BUSS13 release their new album Laughing In Traffic, fusing alternative and underground beats with introspective lyrics. The 10-track project showcases commanding flows and lyricism over an array of Boom Bap beats featuring collaborations with nikmoody, Code Will, Blanko, Grime-E, and Leigh. From the classic east coast sound of "Billboard Baggin" to the moody melodies of "Hope I Don't", the album showcases their versatility and willingness to experiment with different sounds and genres. "Laughing In Traffic is a companion to being stuck in traffic and all the different emotions you feel when you're stuck. Absurdity, humorous, dark, maybe a little happy when the traffic starts moving, maybe a little somber if you really need to be somewhere, reflective, etc" says SHORT BUSS13. Check it out now on your preferred digital streaming provider.
Jack Back returns with Wh0 & Roland Clark on gospel-inspired 'The Walk To Church'
David Guetta's underground house alter ego Jack Back returns with the gospel-tinged new single 'The Walk To Church' featuring innovative producers Wh0 and Roland Clark.
An alias originally coined by David Guetta in 2012, Jack Back has enabled the dance music superstar to return to his progressive house roots – while in its own right amassing over 1M monthly listeners on Spotify and delivering chart-topping club singles.
Maya Donovan Drops Candid New Single "We Should Get Dinner"
Rising singer-songwriter Maya Donovan has just released her latest single, "We Should Get Dinner." The single perfectly captures the heart-wrenching experience of holding onto an unreciprocated relationship. Deeply relatable, "We Should Get Dinner" invites the listener to find safety within the lyrics. Maya Donavan possesses a unique aptitude for capturing the poignant and challenging moments of life within her music, providing an unwavering sense of authenticity, compassion, and wit. Donovan's voice resonates with both power and precision, drawing you into her world of music and holding you captive there. "We Should Get Dinner" is now available to stream on all digital music platforms worldwide.
FWB FEST Announces Line-Up: Caroline Polachek, CFCF, Yves Tumor, DOSS + More, Aug 4-6 in Idyllwild, CA | Tickets Available Now
Titled "Crypto Woodstock" by the Washington Post and "proof that the blockchain isn't boring" by The Face Magazine, FWB FEST is an ideas festival that brings together diverse communities of creatives, artists, programmers, and builders to discuss and showcase the future of internet culture. Set on a historic arts campus in the forests of Idyllwild, CA, FWB FEST is a three day music festival and symposium of cutting-edge talks and intimate performances curated by the online community Friends With Benefits.
USHER'S "YEAH!" HITS 1 BILLION GLOBAL STREAMS ON SPOTIFY
Eight time Grammy Award winning Global Superstar Usher's record breaking, chart smashing hit "Yeah!" has hit a new milestone – 1 billion global streams on Spotify since its 2004 release. The song is from his critically acclaimed album Confessions which Pitchfork claimed "treats vulnerability as a rite of passage to true partnership and sex as an act linked to lies".
DUSKWOOD: stream new album "The Last Voyage" in full
Somerset, UK's up-and-coming stoner rockers DUSKWOOD team up with Distorted Sound Magazine to premiere their sophomore album "The Last Voyage", in anticipation of its worldwide release this May 12th on Ripple Music.
Far Caspian Debuts Lush New Single/Video "Own" via FLOOD, New LP 'The Last Remaining Light' out 7/14, Playing Primavera Sound Barcelona
Far Caspian (the project of Leeds, UK-based Irish musician Joel Johnston) today shared his new single, "Own," off his forthcoming album The Last Remaining Light, due out July 14th via Tiny Library Records. The lush and gently melodic track builds to swelling cello that Joel learned to play just for this recording, and a driving, urgent crescendo. It arrives alongside a self-directed video, premiering today at FLOOD, which depicts the feeling of being aimlessly stuck in routines—a theme that runs throughout the album.
RISING ELECTO-POP STAR INJI SHARES NEW ANTI "BORED" ANTHEM
Speaking on the track, INJI explains: "I'm just trying to offer the same advice I do to any friend around me who has a pessimistic attitude. Don't!! Life is great and we're young!! Go outside and do stuff you enjoy!! Ride a bike!! (with a smile on my face of course) I also couldn't help but be brutally honest to those people who buzzkill by never being content and always wanting to leave the party. Positive attitude, positive attitude, POSITIVE ATTITUDE!! BORED also plays an important role in my debut EP which is all about a good-vibes, confident, fierce and positive attitude about life. Some of the other tracks focused more on a girls journey towards confidence through their romantic life, but this one is just about learning to see the good around you <3"
OMAH LAY RELEASES NEW INTROSPECTIVE VIDEO "safe haven"
Delicately plucked acoustic guitar sets the tone for this lush and laidback anthem. From the jump, he proclaims, "I'm on the road 2 4 7; I'm on the road my safe haven." Harmonies soar above the dreamy instrumentation as he delivers a captivating chorus. The accompanying video follows him over the course of his ascent. It seamlessly intercuts seismic moments on stage, introspective memories, and celebratory nights with friends. Ultimately, it pulls everyone deeper into his world.
GELD release new single / video "The Fix Is In"
GELD have established themselves as the forerunners of a new breed of deranged, progressive punk and hardcore across Melbourne's teeming scene. While oft compared to the athletic determination of Equalizing Distort-era Gauze, or the motorik-flying-off-the-rails, oddball sensibility of Hawkwind, Geld's approach to hardcore on their forthcoming album, Currency // Castration bears closer spiritual resemblance to the throbbing, crushingly direct orientation of industrial dance music. Each song is executed at the edge of the band's compositional ability, surgically worked and reworked with the sole purpose of maximizing the percussive tension between momentum and inertia, creating a wall of sound which offers catharsis only through the direct build up and release of a maddening energy.
VYNILYN the Hottest New Act from Las Vegas Release "Guardians of the Spacehog"
Based in Las Vegas, the entertainment capital of the world, comes Vynilyn. It is the best of a DJ and a Band, with two live violins, a world-renowned DJ, choreography, synced lighting, turntable tricks, a tailor made video show, and live vocals, all over custom remixed versions of your favorite songs.
LA's Lauren Early Shares New Single/Video "Twisted" via Under the Radar, Debut LP Out Next Friday (5/19) via Danger Collective Records
Ahead of the May 19th release of her wildly fun debut album Don't Take My Dream Away (Danger Collective Records), LA's Lauren Early has shared its final single/video "Twisted" via Under the Radar. The idiosyncratic track perfectly showcases the album's charm: wry lyrics, a distinct mix of hi-fi indie-pop and off-kilter rock, and a lot of heart. "I've never worked harder on a song than I did on 'Twisted,'" says Early. "I fussed over this song for years, really trying to make something incomparable that has its own sound. I've been teaching myself to not write straight-up guitar songs and this is my feral, deepest dive at production (there's a 'dub' section). Lyrically, I took a lot of inspiration from the attitude of rap music instead of indie rock on this album. I think 'Twisted' is a good example of this, especially the ending: 'new life, loveless sick, you have a bad therapist…'
[Video] M-Dot – Pain and Haste prod. by Pro Knows Music (dir. by Miles Joyner)
Boston heavyweight M-Dot, continues his recent barrage of music with another visual off his latest tour de force album "egO anD The eneMy 2: A Dissolute Paradise." The Pro Knows Music produced single "Pain and Haste," which the Boston Globe cites as the album's stand out record, finds the Massachusetts emcee spewing poignant bars on depression, unarmed police shootings, suicide, and religion. The overall angst is truly palpable throughout the entire song & visual. Shining most overall on the track is M-Dot's vulnerability, brought out by the cinematic and gloomy visual provided by Washington D.C. director Miles Joyner. Grab the Splash Colored Collector's Vinyl now only on Bandcamp!
Cherie Amour shares poignant acoustic version of "Love's Not Your Thing"
Baltimore-based quartet Cherie Amour has shared a gripping acoustic version of "Love's Not Your Thing", which originally appeared on their sweeping 2022 debut album Spiritual Ascension (Equal Vision Records). You can watch the official acoustic music video here. Cherie Amour has built hype steadily since their 2022 album, which included a series of bombastic singles that have garnered them acclaim from fans and critics alike. "Losing Control", "Sin City", "Letting Go", and "Love's Not Your Thing" gave fans a taste of the creative diversity that shines brightly on their debut full length, paired with official music videos that introduced the distinct personality and style of the group.
ALTERNATIVE DUO CULTS PRESENT CINEMATIC MUSIC VIDEO FOR BUZZING SMASH "GILDED LILY"
Today, platinum-certified New York alternative pop duo Cults reveal the anxiously awaited music video for their viral smash "Gilded Lily." The song has undergone a huge resurgence over the last few months and remains a standout from the group's fan favorite LP, Offering, which was originally released by Sinderlyn in 2017.
SixSaidIt Drops Fierce "Lagos is Burning" Visual
Los Angeles-based British-Nigerian rapper SixSaidIt – whose genre-bending blend of rap has been praised by the likes of Billboard, UPROXX, Consequence, Entertainment Tonight, and more – is back in full force today with a striking, high energetic Paris is Burning-inspired visual for her standout single "Lagos is Burning" available to stream and view now on all digital platforms via The Orchard.
Wytch Hazel Unveils New Video "Strong Heart"
Ascending British hard rock sect, Wytch Hazel, will release its new album, 'Wytch Hazel IV: Sacrament', on June 2 via Bad Omen Records. Recorded with longtime producer Ed Turner (Purson), and tracked in a converted Baptist chapel in rural Wales, the record is a resounding achievement and glittering treasure chest that builds on the momentum of the band's celebrated 2020 album 'Wytch Hazel III: Pentecost', glorified by Under the Radar as "an invocation of rock and roll at its purest and, more specifically, of all that made the New Wave of British Heavy Metal in the late '70s so special" and compelled Metal Injection to opine, "Wytch Hazel is arguably one of the best heavy metal bands out there right now and everyone should be listening to them."
MAIYA THE DON WANTS YOU TO "KEEP IT CUTE" WITH HER LATEST SINGLE & VIDEO
Born and raised in Brooklyn, NY, Maiya is known for her big personality and braggy punchlines, with a mission to make everyone feel as confident as she is. Maiya started her career as a makeup artist, but quickly realized her passion for music releasing a few singles that lead to the release of her biggest track to-date "Telfy." The 21-year-old, inspired by artists before her like Jay Z, Drake, Nicki Minaj & Cardi B, is rising to stardom and she plans on being not only one of the top females in rap, but one of the greatest rappers in the game.
Dakota 66 Drop Music Video for "Bubble"
Irish indie rockers Dakota 66 has released their new music video for their lead single, "Bubble." The video was created by AI and features full animation of the band performing their new single live on stage. "Bubble" is the first single off their upcoming debut album, If Not Now, When.
Melodic Punk Rockers Souls Worn Thin Present "Ain't No Life" (Official Music Video)
Melodic punk rockers Souls Worn Thin are excited to announce the release of their official music video for the track "Ain't No Life" from their upcoming debut album, "Kill Your TV". The album will be released on May 26, 2023, via Epictronic Records.
TODAY Theatrical Pop artist Vicki Lovelee slays on anthemic single "Retaliate"
The single is a hypnotic alt-pop bop with hooky and dynamic production building to a triumphant crescendo. An anthemic banger meant to remind the listener, it's okay to have feelings, it's okay to be affected and stand up again with retaliation for that is the human condition.
"Ugly emotions in motion, sudden explosions of feeling blue, then feeling green. Everyone around me telling me how obscene, but I don't give a fuck"