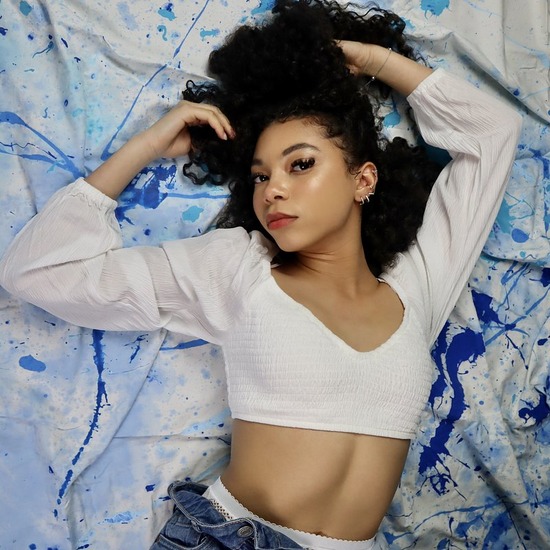 @skopemag news – tuesday – may 9, 2023 @ 11 pm est
https://www.facebook.com/SkopeMag/
https://twitter.com/skopemag
https://www.youtube.com/@skopetv2
https://www.instagram.com/skopemag/
APP – Apple iTunes –
https://itunes.apple.com/app/id1465224822?mt=8
@skopemag APP – Google / Android –
https://play.google.com/store/apps/details?id=hr.apps.n207414718
Support @skopemag –
https://www.paypal.com/donate/?hosted_button_id=3APKAKT8K6ETW
A Cappella Group Straight No Chaser Announces The "Sleighin' It Tour" — Fall 2023
RIAA-certified Gold a cappella group Straight No Chaser today announced the "Sleighin' It Tour," their fall 2023 run of live shows. Ranked in the top 20 of Pollstar's "Live 75" for tours at the end of 2022, Straight No Chaser's annual fall tours have become part of family holiday traditions throughout the United States. Tickets go on-sale for the newly announced 2023 dates this Friday, May 12.
Canadian Pop Singer Simone Miller Releases New Single
Canadian pop singer Simone Miller is thrilled to announce the release of her latest single, "Turning." The new track is a dynamic and emotionally charged anthem that showcases Miller's incredible vocal range and songwriting talent.
"Turning" is an uplifting and empowering song that speaks to the struggles of personal growth and change. Miller's vocals soar over an upbeat and infectious melody, as she sings about the importance of embracing change and moving forward in life. With its catchy hooks and relatable lyrics, "Turning" is sure to resonate with audiences of all ages.
Marshall Vincent shares stunning video for 'Ring Ring'
Reflective and intimate, Ring Ring comes as a hypnotising offering born from a toxic relationship. The track is taken from Marshall Vincent's exquisite sophomore EP 'Burn On Arrival', also out now!
Nico Paulo Shares Tour Dates & Video For "The Master," Self Titled LP Out Now
"Time is a song about friendship, admiration and change," says Paulo. "It's a dialogue between two characters that investigates the discrepancies between them — one is more rigid and one is more free. This song is the coming together and the nuance and beauty created by two opposing perspectives. They unite in a dance that forces them to reckon with time. And in this moment of change, they realize that they're maybe not so different after all."
Pop Sensation Sapphire Releases new Single "Love Again?''
Sapphire's undeniable talent and mesmerizing vocals have propelled her into the spotlight as a force to be reckoned with in the music industry. "Love Again" showcases her ability to craft pop melodies that resonate deeply with listeners. The song's heartfelt lyrics provide a relatable and uplifting experience that speaks to the universal theme of finding love and hope after heartbreak.
Sapphire's distinctive sound sets her apart from her contemporaries.
Teenage Wrist Share Haunting, Existential New Single, "Diorama"
Following the bright nostalgia of their latest music video, "Sunshine," the new song is led by the muddy resonance of a down-tuned acoustic guitar with haunting vocals severed for a moment of grating distortion. As "Diorama" unfolds, an electronic drumbeat is joined by psychedelic synths and a soaring melody, marrying alternative rock with the band's signature shoegaze sound.
New Music: Outside-The-Box Producer Unpropped shares 'Nousle' single (FFO: Plastikman, Aphex Twin, Autechre, and Lorn.)
New Music: La Sécurité Dance Away From A "Serpent"
LOW RES deliver timely new album laced wtih Krautrock, Psychedelia and Dream Pop textures
Collaborating with Yulia Bizyukova for the release, 'Gloom' makes for a wonderfully broad and atmospheric listen, it's dreamy and delicate song that coincides with the duo's new album release on the same day.
BONGZILLA: new single "Kind of Weed" streaming
Wisconsin's sludge and doom metal behemoths BONGZILLA present their new track "King of Weed" today! Their sixth full-length "Dab City" will be available on June 2nd through Heavy Psych Sounds.
NEW single "Inner Dimension" from LENAX!
Uniting musicians, writers, dancers, filmmakers, thinkers, question makers, collaborators and creatives of all manner, SAPPYFEST returns for its 18th edition from August 04-06 in Sackville, New Brunswick.
Today, Sappyfest 18 offers up a preview of the festival's lineup, announcing By Divine Right, Flour, Love Language, Mother Tongues, Nico Paulo, Sluice, and Witch Prophet as the first slate of artists set to perform.
CHRISTINE AND THE QUEENS — Releases New Single: "Tears Can Be So Soft" || + New Album Out 9 June
Christine and the Queens release new single "Tears can be so soft," from his forthcoming album 'PARANOÏA, ANGELS, TRUE LOVE', out June 9th via Because Music.
SATANIC TEA CO Releases "Septic Savior" Video
Canada's SATANIC TEA CO have revealed a video for their song "Septic Savior", the track is taken from their upcoming album A Celestial Beating which will be released on September 27, 2023.
Frontman Crucifix comments: "I'm extremely pleased to announce the release of our video for "Septic Savior" It only made sense to take video footage from our unhinged debut show in Calgary last month for the first single of the impending EP release later this year. Get fucked and die."
GALEN & PAUL SHARE THE NEW SONG 'HACIA ARRIBA' – LISTEN HERE WATCH THE VIDEO FILMED IN MALLORCA HERE
Galen & Paul have inspired a wave of interest ahead of the May 19th release of their upcoming debut album 'Can We Do Tomorrow Another Day?'. Their first track 'Lonely Town' earned airplay from Craig Charles at BBC 6 Music and Gary Crowley at BBC Radio London, while their second, 'Room At The Top', was premiered by Rolling Stone US. Anticipation for the project has been further amplified by a performance and interview on Sunday Brunch, as well as news coverage which has included Rolling Stone UK, NME, MOJO, Louder and more. They also recently announced they will be at Maida Vale studios in London on 17th May for an evening with a live session for Jo Whiley on BBC Radio 2.
Creep Show (John Grant & Cabaret Voltaire's Stephen Mallinder) Share "Moneyback" / Album Out June 16 via Bella Union
Creep Show release their much-anticipated second album Yawning Abyss on June 16 via Bella Union. Having previously shared the album's title track and recent single "Bungalow", Creep Show today share a thrilling and mesmerizing video for high-octane LP standout "Moneyback" created by renowned video director Peter Care.
As We Suffer Unleashes Powerful Lyric Video for "The Fallen Pillars" Title Track
As We Suffer, the dynamic metal band known for its explosive blend of metalcore, punk, hardcore, and death metal, has dropped a new lyric video for "The Fallen Pillars," the title track from their upcoming album set to be released on June 09, 2023, via Wormholedeath.
'Mazare Fuses Pop Punk and Drum & Bass Seamlessly on 4-Track 'Dreams Only Last For a Night' on Lost In Dreams Records – Out Now
The EP includes the lead single "Stay" alongside singer-songwriter Josh Rubin, as well as the acoustic rendition, with the former drawing press support from This Song Slaps, The Music Essentials, Dubstep FBI, EKM, Naga Magazine, EDM Sessions, and enjoyed radio support from Illenium (Phoenix Radio), Gryffin (Elevate Radio), Alison Wonderland (Wonderland Radio), and ARMNHMR (Infinite Skies Radio). He has upcoming gigs at Boothaus (Cologne) and Super Club (Milano). Opposite the Other have worked with dance music heavyweights Above & Beyond and Seven Lions, and have shared the stage with Bastille, The Lumineers, The Cure.
Mistissini, QC-Based Indigenous Rock Artist Sinematic Battles Inner Turmoil In "War With Myself"
BAD MARY RELEASE NEW EP TRASH AND GLAMOUR OUT ON MAY 16
With Bad Mary it's all about unapologetic guitar riffs, pounding drums, powerful vocals, and melodic and insightful lyrics with a twist. "With this EP we really wanted to get back to thrashy/trashy rock and roll. In a way we're back at our roots with simple and fun songs and hit the ground running right away. After a concept album and two cover EPs we felt the need to strip things down a little and get punchy again. We think we were able to achieve this and we're really proud of these new songs," shares vocalist Mac.
IDK RELEASES SUMMERTIME ANTHEM "PINOT NOIR"
VHS Premiere New Video For "Adventurers, Heroes, Brothers"
Canadian barbarians VHS are premiering the video for their new single "Adventurers, Heroes, Brothers" at Heavy Blog Is Heavy. The single is taken from the upcoming album Quest for the Mighty Riff which by the power of Grayskull, will be released via Wise Blood on May 19th, 2023. Until then, polish your broadswords and ponder your orbs and get ready for the year's craziest and most shamelessly fun death metal record.
THEY WATCH US FROM THE MOON Release Video For "On The Fields Of The Moon"
With touchdown imminent for Cosmic Chronicles: Act 1, The Ascension their debut album on May 12th, Kansas' cosmic doom crew THEY WATCH US FROM THE MOON are ready to fire off another track from it.
Perry Wayne Runs Wild With Ever-Evolving Dubstep Single "Freestyle" on Gud Vibrations – OUT NOW
Perry Wayne dropped his third EP on the label 'Rise of the Enterprise,' which drew press support from Heard It Here First, EDM Identity, The Music Essentials, EKM, Vents Magazine, Find Your Sounds. He's currently on a run of North American dates including headline shows at Endgame Bar (Mesa) TK Lounge (Tampa), Revel (Albuquerque), Republic NOLA (New Orleans), Landsdowne Park (Ottawa), and a festival performance at Paradise Blue.
Riordan Puts Forth New Latin-Infused Tech House Single "Paco" on IN / ROTATION – Out Now
Born and raised on the South Coast of the UK, Riordan is a lockdown-born DJ & Producer on the rise. He's bringing his own flavour to the House & Tech House scene, and first gained recognition from his popular TikTok remixes, mashups and original tracks.