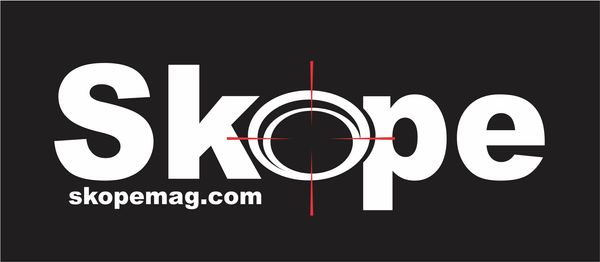 @skopemag news – wednesday – may 3, 2023 @ 10 pm est
https://www.facebook.com/SkopeMag/
https://twitter.com/skopemag
https://www.youtube.com/@skopetv2
https://www.instagram.com/skopemag/
APP – Apple iTunes –
https://itunes.apple.com/app/id1465224822?mt=8
@skopemag APP – Google / Android –
https://play.google.com/store/apps/details?id=hr.apps.n207414718
Support @skopemag –
https://www.paypal.com/donate/?hosted_button_id=3APKAKT8K6ETW
KYLOLUS – 'WHEN'
'When', by Kylolus, is a very melodic ethereal piano ballad with, unusually, a male vocal sweetly sung by Andrew James. It is a gentle song that has a dream-like sound and lyrics, and therefore represents a departure from the adult contemporary rock music usually associated with Kylolus.
BOSTON AREA'S NEWEST MUSIC AND ENTERTAINMENT SPACE TAFFETA OPEN FOR BUSINESS
Thirty miles from Boston in Lowell, a new independently owned music venue located at 122 Western Avenue is actively booking events into the Summer. Calendar of upcoming shows and events here: Event Schedule (taffetamusic.com).
Taffeta has been a longtime goal of friends and owners Matt Wishnack, Zach LeWinter, and Sean Gordon. All three have a love of music and various ties to the industry, Gordon promoted shows and managed bands throughout his twenties, while Wishnack and LeWinter are both active drummers.
BLACK RAINBOWS: watch "Children Of Fire And Sacrifices" video
Italy's cornerstone stoner rockers BLACK RAINBOWS present their heavy new single and video for "Children Of Fire And Sacrifices", taken from their ninth studio album "Superskull" to be released this June 9th on Heavy Psych Sounds!
Grind to the Roadhouse Space Rock of BLACK RAINBOWS "Children Of Fire And Sacrifices"
Magnolia Park Share Music Video For Alt-Rock Anthem "Homicide"
With a penchant for writing songs as thought provoking as they are accessible, the new single stresses the importance of community and giving back to those who support you. Expanding on the harder edge of recent single "Do Or Die" via massive arena-rock sonics, the band encourages us to "check in on the people you love, make sure they are okay and let them know they are not alone."
Skating Polly Share New Single & Video "I'm Sorry For Always Apologizing"
Today Skating Polly share "I'm Sorry For Always Apologizing" – a deceptively joyous rock song that is accompanied by the official music video directed by Christian Papierniak. The multiple award-winning director, producer, and writer best known for his hit Indie feature film Izzy Gets the F*ck Across Town brings the track to life with a humorous touch.
Rufus Wainwright Shares "Harvest" Featuring Andrew Bird And Chris Stills
"The music of Neil Young has been part of my entire life. What has always drawn me to him are his lyrics. I think that lyrics are often underrated in today's music. But then of course with Neil Young you also get these absolutely iconic melodies and the sound quality of his albums is simply amazing. He is the full package.
Brina Kay heals our inner child with new EP and video 'Dandelion'
Kay shares, "This song especially (but also the EP as a whole) is essentially a letter to my younger self, but I've also realized its message still resonates with me as I navigate adulthood. When I was a kid, I often felt like I wasn't always accepted. I was overly energetic, I was "weird" and I tended to question authority and the status quo way of doing things. Back then it made me feel like I didn't belong, or that there was something wrong with me, but I've grown to realize that those attributes are what makes me unique and special, and they're something to be proud of. If I could get in a time machine and have a conversation with that little girl and show her who she's going to become, this song is what I would tell her, and the video is what I would show her. It is now something I lean on whenever I feel misunderstood or undervalued."
Oscar Lang Releases New Single "One Foot First" Ahead of 'Look Now' Album
"This spawned when I was in a really dark headspace in Liverpool. There was a balcony I would stand out on while having a cigarette and I watched as I dropped a cigarette and imagined it was me," Oscar shares, speaking candidly regarding the song's intimate meaning. "I came into the studio the next day and decided I wanted to write a song about all the things I've been thinking but personify them in other people. And especially as I've been hurt a lot as a victim of somebody that had been affected by suicide, that's why the chorus is about if I could go, I'd disappear and not hurt anyone. Because in my mind, I had all these dark thoughts but also I knew how much it hurt people and I knew the effect that it had on people because I've been affected myself."
Jeremie Albino Releases "You I'm Waiting On" Live Performance Video with The Rosehall Band
Shot and directed by longtime creative partner and collaborator Mark Klassen, the video transports viewers back in time to the historic Owl's Club in Toronto. The old legion hall, frozen in time, serves as the ultimate backdrop and perfectly pairs Jeremie's soulful golden sound with the memories painted on the walls.
Canada's Orchid's Curse Announce Progressive Thrash Single "Divided by Everything" Off "The Decay" Out June 2023
With over a decade of musical output, Canada's Orchid's Curse continues to create a beautiful amalgamation of brutal metal, progressive melody, and intelligent thought-provoking lyrics. Whether in a live setting or on an album, Orchid's Curse refuses stagnation and orders your full attention. Thus far, they have released an impressive five albums, and the sixth "The Decay" is just around the corner.
BIG TIME RUSH DROPS NEW SINGLE "WAVES"
"'Waves' started with a little melody saved on a voice memo," said the band of the track. "That idea was then taken to the studio and fleshed out to later become the nostalgic powerhouse that nods to the early 2000's and is a great illustration of how sometimes the smallest ideas can make the biggest waves."
HARRY STYLES PREMIERES "SATELLITE" MUSIC VIDEO
Scion Rae Shares "No Strings Attached" Single + Video
underscores LAUNCHES WALLSOCKET ERA, RELEASES NEW MUSIC AND VIDEO, "Cops and robbers"
Mom+Pop music today announced that they have signed genre-defying artist, underscores whose first release with the label ushers in the Wallsocket era with new song and video, "Cops and robbers."
METTE DROPS "MAMA'S EYES" OFFICIAL MUSIC VIDEO
Gryffin dives into euphoria on new single 'Oceans (with Kid Joi)'
Dance music superstar Gryffin is back with uplifting new single 'Oceans' with rising Detroit vocalist Kid Joi, out on 3rd May.
Following up on previous single 'Dreams', which already has nearly 3.5 millions Spotify streams, 'Oceans (with Kid Joi)' continues the Californian's new sonic direction, diving deep into a world of bubbling synth tones and emotive textures. Featuring a soaring lead vocal from Kid Joi urging us to "jump in the water", the track is a euphoric slice of Gryffin's signature bouncy 'cloud house' sound, backed by a driving uptempo beat and ascending piano chords.
Songwriter, musician & producer Nicki Wells grapples with grief in sensitive single 'Holy Smoke' [out now]
CALLIGRAM Share New Single And Music Video, "Frantumi In Itinere"
CALLIGRAM have today shared a new single and music video, "Frantumi In Itinere", from their forthcoming album, Position | Momentum, which is set for release via Prosthetic Records on July 14. "Frantumi In Itinere" is the second track to be taken from the London, UK based multinational black metal group's sophomore full-length, with an intense thematic focus on human consciousness and death.
Hot Face Share "dura dura" via Speedy Wunderground / Available As Limited Edition 7″
Speedy Wunderground, the revered London-based indie label headed up by producer Dan Carey alongside Alexis Smith and Pierre Hall, reaches 10 years old in 2023. The fast-moving, ever-evolving creative force that is Speedy has seen numerous professional accolades and personal triumphs over that time, always acting on intuition and their own terms.
CANINE Release New Single And Video, "Causality"
Israeli metalcore warriors CANINE are now streaming their latest single, "Causality". This is the second of many planned singles, leading up to their second full-length, Perception, due out early 2024.
Bob's Burgers actor / Rolling Stone acclaimed pop artist
John Roberts is a cast member of the EMMY Award-winning "Bob's Burgers" as matriarch Linda Belcher which landed him first EMMY nod in the category of "Outstanding Character Voice-Over Performance".
TRIP THE WIRE Release New Single "Anti-Love"
Today the band has shared their latest single "Anti-Love". They elaborate: "'Anti-Love' was written about Johnny's repeated failure at relationships. Being repeatedly dumped, cheated on, and made miserable by his exes led him to create a sing-along, fist pumping, anthem for those that can relate to never wanting to be in a relationship again."
Big Liquid – Announce New Release 'Loose Corner' + New Single Streaming + Cassette Collection Available For Pre-Order
Big Liquid is the mysterious electronic/ambient project of New Yorker Keenan Novi. Loose Corner is Big Liquid's upcoming sophomore release and the follow-up to his debut 2021 release, An Old Backpack, also on sound as language (Brin, Euglossine, Ki Oni).
FRANKIIE Share "Cruel" Single via Under The Radar, Announce West Coast Shows + Share Live Video l New LP Out June 2nd via Paper Bag Records
Today, Vancouver indie-pop outfit FRANKIIE are releasing the third single from their upcoming LP, titled "Cruel," accompanied by a live video performance of the song. Between Dreams, their sophomore LP, is due out June 2nd via Paper Bag Records, with a sonic world that weaves between reverb-soaked dream-pop, vintage classic-rock, bedroom-psych, and beachy shoegaze.