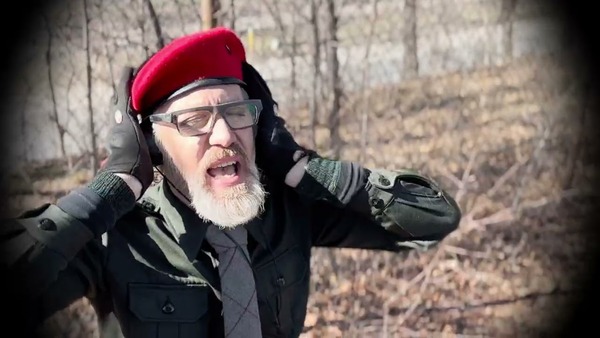 Kinga isn't afraid to tackle the big beats in an aggressive yet radio-friendly style that has become his trademark over the years, and his new single "Something's Gotta Give" might be the best demonstration of his talents yet. Though we don't necessarily learn anything new about this artist's depth in "Something's Gotta Give," what Kinga does present to us in this performance is flexibility within his style that he's been somewhat reticent to spotlight previously. He's letting his hair down here and cutting loose with the rhythm of the percussion, and though he's impressed me with his abilities before, this is a game-changer.
Nothing is holding my man back in his attack of the lyrics in "Something's Gotta Give," but when you break down the melodies aside from the beat, it's clear that the rhythm of the music is what shapes the mood of the track more than anything else does. Kinga is constantly straddling the groove with an aggressiveness that I didn't expect him to employ given the gentle nature of his previous studio output, but it's nonetheless a refreshing attribute to encounter. He's more relaxed than a lot of his rivals would be with this sort of arrangement, but I suppose this is all the more telling of his comfort with the studio environment.
The synthesizer parts in this single are a little indulgent in comparison to what I would normally endorse, though I will say that I admire the way they complement the fragility of the vocal harmony at the top of the mix. If there's truly something to be gained from exploiting a hot/cold dynamic to the degree that Kinga is in "Something's Gotta Give," it's giving the audience a really clear picture of his multidimensionality as a singer even against the fiercest of backdrops. A lot of vocalists might not have been able to stand up to an instrumental framework as powerful as this is, but he shows nothing but focus here.
You can tell that Kinga has been investing the bulk of his life in this medium just by taking a glance at any ten-second snippet of his execution in "Something's Gotta Give," but I think that longtime listeners are going to notice how much he grew in the last decade when they give this song a spin. His swagger is off the charts, yet there isn't any repellent arrogance normally associated with his level of ambition here. That's a home run for his future, and more pressingly, for those listening to his work right now.
I've been following the Kinga story for a little while now, and though I expected I was going to be wowed by what I heard in "Something's Gotta Give," I don't believe I anticipated coming across what I inevitably did. Kinga doesn't want to break the mold in this performance so much as he's looking to remind people what he's all about as an artist, and in the modern times we're living in, his is a talent that we can't afford to take for granted.
Gwen Waggoner