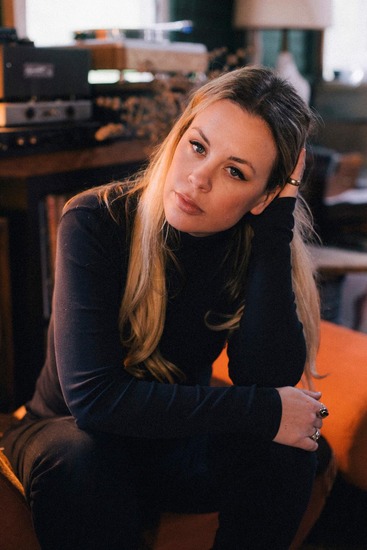 @skopemag news – monday – may 1, 2023 @ 1 pm est
https://www.facebook.com/SkopeMag/
https://twitter.com/skopemag
https://www.youtube.com/@skopetv2
https://www.instagram.com/skopemag/
APP – Apple iTunes –
https://itunes.apple.com/app/id1465224822?mt=8
@skopemag APP – Google / Android –
https://play.google.com/store/apps/details?id=hr.apps.n207414718
Support @skopemag –
https://www.paypal.com/donate/?hosted_button_id=3APKAKT8K6ETW
MORNING TOURIST — Returns With Bittersweet New Single: "Honey" || + Debut Album Out 21 Aug
A staple in Morning Tourist's live set and a firm favourite for the band to play at shows, "Honey" is a laid-back alternative-folk track seasoned with sweet harmonies and swelling acoustic guitars ripe for the season. However, gaze through the track's golden veneer and you'll find a track that smarts with the sting of dejection and resignation that can consume even the best of us when the world gets too much.
FAMIGO Celebrates Surpassing 1.7 Million Users, accelerated global growth and the closing of a successful seed round
FAMIGO, a digital content marketplace for artists and content creators continues its global growth surpassing the 1.7 Million users and entering their hyper growth stage in USA, LATAM and Europe. The company spearheaded by serial entrepreneur Maria D. Luna, celebrates this milestone and the closing of a successful seed round.
FAMIGO's purpose is to provide creators with a suite of business tools to rightfully monetize their content. Users can offer single-store items or subscription-based access to unreleased music, videos, documentaries, podcasts, meet-and-greets, merchandise and more.
Sandra-Mae Lux Releases New Single "The Last Time"
Sandra-Mae Lux, the rising star of soul music, has released her latest single "The Last Time." The song is now available on all major streaming platforms.
"The Last Time" is an emotion filled ballad that showcases Lux's powerful vocals and her ability to convey deep feelings through her music.
"Such a sweet tune" (Gilles Peterson, BBC Radio 6)
Video: losLAUREN 718 – Jurassic World
GENE NOBLE'S LATEST COLLABORATION WITH DIAMOND PYNK CHARTS ON BILLBOARD
Grammy-nominated recording artist Gene Noble has reached a new milestone in his prolific career. His latest collaboration with Diamond Pynk ("Stuck") has debuted at No. 30 on Billboard's Adult R&B Airplay chart, up 28% in weekly plays. Currently dominating airwaves across the globe, "Stuck" is quickly becoming a fan favorite score from Noble, who's halfway through his headlining 'Feel A Way Tour' in support of his critically-acclaimed studio album.
AEROSMITH ANNOUNCE FAREWELL TOUR "PEACE OUT"™
Today, four-time GRAMMY® award-winning and diamond-certified rock legends Aerosmith have announced PEACE OUT™ with special guest The Black Crowes. Fans will see one of the most significant American rock bands in history one last time during this not-to-be-missed final tour. Every night will celebrate the five decades of Aerosmith's groundbreaking hits as they celebrate 50 years as America's greatest rock band. In addition, THX will bring their THX Certified Live! high-fidelity experience on the road, calibrating each arena with leading-edge technology so fans don't miss a beat of Aerosmith's classic rock tunes in quality audio.
Luke Elliot Releases New Dark + Twisted Murder Ballad WILLIAM TELL
'William Tell' is the 3rd single from Luke's upcoming album Let Em All Talk, due to be released via Icons Creating Evil Art on May 19th. The track is based on William Burroughs shooting his 2nd wife, Joan Vollmer, in Mexico City in 1951.
Sharc Calls the Shots in Pi'erre Bourne-Produced "Sicario"
The video for "Sicario," directed by Studio ThirtyFive, finds Sharc roaming the nighttime streets of Berlin all alone, staring down security cameras and posting up in the empty streets like every other fish in the sea is too scared to come out and play.
ROMES RELEASE HEAVY ODE TO CLASSIC GRUNGE & ALT-ROCK w/ VIDEO FOR NEW SINGLE "CHOKER"
A captivating ode to the classic grunge and alt rock sounds of the 1990's, "CHOKER" marks the band's heaviest track released to date and perfectly captures the nostalgia of the 90's with its raw emotion, crunchy distortion rich guitars and edgy, punchy drums.
Ramon Jackson Releases New Album "Juke Joint"
Ramon Jackson releases his new album "Juke Joint". The project is his 4th album and a Blues project that features live instruments, nostalgic lyrics, emotional stories, and even inspirational vibes.
[Submission] Konflik ft. El Da Sensei & Edo.G "Shine" Remix
AfterLyfe Music's Konflik connects with The Artifacts' El Da Sensei and Boston legend Edo. G for a fire remix over a NasteeLuvzYou production.
"Shine" is the perfect title for the song as these three lyrically shine like a diamond on every line. Add a new Nastee beat with re-flipped lyrics and hip hop excellence is accomplished.
Multi-Award Winning Country Singer Brett Kissel Releases Second Album of "The Compass Project" – East Album
Kissel spoke on the meaning behind the new album, saying, "East Album is a collection of songs that reflect a more stripped-down, heartfelt side of me. It's inspired by the ocean and my love for both coasts – the Atlantic and Pacific."
Eem Triplin Drops "TELL ME IM RIGHT" and Announces 'STILL' EP
The video for "TELL ME IM RIGHT" already caused a stir online, as fans noticed Eem went to the center of the Microsoft universe to film the video. But the rolling hills of California aren't the only spot Eem travels to. Trying to find solace in solitude, Eem makes his way through a strip club, Persian rug store and even puts on his Leonardo DiCaprio in Titanic hat to draw her like one of his French girls. Left on his own to handle a smoking Mustang, the video fades out with a teaser for a different track off of the STILL EP.
Lightning Dust Share New Single "Different War," New LP 'Nostalgia Killer' Out 6/9 (Western Vinyl), June Tour Dates
Lightning Dust, the duo of Amber Webber and Joshua Wells, today shared their new single/lyric video "Different War," the second from their forthcoming new album, Nostalgia Killer. Of the vast, serpentine, and deeply felt song ('We could rise out of flames / try this all the same / Would it all be in vain? / When we're shackled and chained)–written following the pair's romantic split–Webber says, "I wrote this song knowing love had died despite our best efforts to revive it. It's a song about defeat, surrender and acceptance, comparing love to war. Josh ran with this feeling and created an atmosphere of plodding tension, slowly building to an epic orchestral crescendo, then giving way to a lonely spaciousness."
Bleed the Sky Release New Single "Soul Collapse" + Visualizer to all major platforms
"'Soul Collapse' is about being at odds with what you want to do and what you have to do. The persistent voice in your head stemming from the decisions that take you away from where you want to be in life. The natural connections, bonds and comforts we develop on that path become anchors to a life we cherish, but are antithetical to what we really want, but can't bring ourselves to sacrifice," says Monte Barnard.
CARRY THE TORCH Release New Single "Where Dead Saints March"
Swedish death/thrash quartet CARRY THE TORCH have released "Where Dead Saints March", the final single from their upcoming release Delusion which is out on May, 26th, via Black Lion Records.
LOLA BROOKE RELEASES POWERHOUSE NEW SINGLE "JUST RELAX" — NEW SINGLE & OFFICIAL MUSIC VIDEO OUT NOW
With her latest "Just Relax," 2023's artist to watch, Lola Brooke delivers on her natural, undeniable ability to bridge generations jointly in song. With her distinct sound and razor-sharp cadence, Brooke brings a burst of dominance to today's culture of Hip Hop. "Just Relax" magnifies this notion to a magnitude as she breathes an up-to-minute life into a culture-shifting Hip-Hop classic by Andres "Dres" Vargas Titus and William "Mista Lawnge" McLean, who make up the collective Black Sheep. Dres makes a memorable cameo in the video to "Just Relax," which blesses the new track in all respects. Known also for her story-telling visuals, Lola leaves no stone unturned as she pays homage to the golden age of Hip Hop with styling contemplative of bamboo earrings remixed into a ready-to-wear piece made for the runway, a timeless denim-on-denim ensemble and classic tracksuit that shows the lasting impact of the culture of Hip Hop. As Hip Hop enters its 50th anniversary, "Just Relax" serves as the quintessential soundtrack for the now in celebration of the world phenomenon genre.
Brina Kay heals our inner child with new EP and video 'Dandelion'
Indie-Americana singer-songwriter Sharaya Summers explores love & loss in title track "Forever You & Me" out today
"Forever You & Me," out today, emerged after Summers returned from her grandmother's funeral and watching her grandfather observe the slideshow of her life, left shattered in the church pew. This image, being left alone with a lifetime of memories, haunted her. Opening up about the personal meaning of the track, Summers shares, "As I prepare to release this track I face separation and possible divorce from my partner of 6 years. We have 2 beautiful babies, and have made some incredible memories." Changes in her personal life have allowed the song to take new shape overtime as its meaning and life evolves. "The lyrics to this song have taken on new meaning for me." She continues, "Whether love is lost in life or death, it is something we can never fully prepare for. All we have is the present, so make the moments count." Though the subject matter can be dark, Summers is determined to conjure pieces of hope and light as she looks ahead to the future.
LIL WAYNE ANNOUNCES WELCOME TO THA CARTER GLOBAL LIVESTREAM
Today, five-time Grammy Award-winning, multi-platinum music icon Lil Wayne announces he will perform in an exclusive global livestream live from LA's The Wiltern on the last night of his sold-out Welcome to Tha Carter Tour. Each stop, Wayne has delivered a show-stopping 40-track set list with a range of his major hits, newer songs, mixtape cuts and guest verses. Special guests on the tour have included Drake, Chance The Rapper, Cam'ron, NLE Choppa and Dej Loaf, as well as the latest Young Money roster: Allan Cubas, Drizzy P, Euro, Jay Jones, Lil Twist, Mellow Rackz and Yaj.
Cory Singer Releases Anti-Bullying Anthem "Don't F With Me" for Autism Acceptance Month
"Don't F With Me' was written about my experiences with being bullied. Through elementary school all the way into my adult life, I've always had to stand tall and fight for myself as someone with autism. Bullying and cyber-bullying is such a huge issue today, especially towards people like me with disabilities." – Cory Singer
LEONE Announce New EP, Share Single "Kiss 'Em Bye Bye" via XS Noize | 'GTFOH' Due Out July 21st
GTFOH is all about reclaiming your power; the sophomore EP from Brooklyn-based alt rock group LEONE is ultimately a comment on the times that we're living in. In a world that is constantly trying to beat us down, LEONE hopes that GTFOH will serve as a reminder to stand up for what you believe in and fight for your life.
NO LIGHTS: No Echo Premieres "Sparrows" Video From Bay Area Indie Act With Members Of Kowloon Walled City, Early Graves, Set Your Goals; Dream Eraser Debut LP Nears Through The Ghost Is Clear
As San Francisco-based NO LIGHTS prepares to release their debut LP, Dream Eraser, through The Ghost Is Clear Records in June release, No Echo is currently hosting a premiere of the band's video for the new single, "Sparrows."
Canada's THE BLOODY HELL Shares Their DIY Video "Hide Away" Off Latest Album "Nobody Cares" Out Now!
Halifax, Canada's The Bloody Hell are sharing with punksters their new DIY music video "Hide Away" to follow their two previous videos "Nobody Cares About America Anymore" and "When You're Gone" that they worked and collaborated with a digital artist and a stop motion artist to bring the songs, stories, and videos alive.
The Bloody Hell Premiere Their DIY Music Video for "Hide Away"
Binoy offers advice to his younger self from his newfound perspective on "Boyhood" // EP out May 12th
Sharc seeks out his prey in "Sicario" video, announces 'Sharc Wave' out 5/19
Pi'erre Bourne's SossHouse label is gearing up for #SossHouseSpring, and kicking it off is New York riser Sharc, sharing his new single "Sicario." Sharc cuts through the center of an organ-heavy production by Bourne, dropping iron-tough bars to remind his opps that he's always out for blood. Walking through the streets of Berlin solo in the Studio ThirtyFive-directed video, the Queens native isn't afraid to be a one-man band when it comes to handling his business.