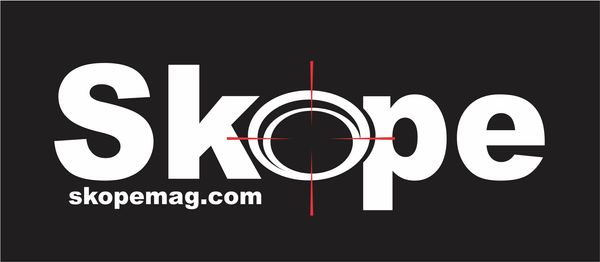 @skopemag news – tuesday – april 18, 2023 @ 11 pm est
https://www.facebook.com/SkopeMag/
https://twitter.com/skopemag
https://www.youtube.com/@skopetv2
https://www.instagram.com/skopemag/
APP – Apple iTunes –
https://itunes.apple.com/app/id1465224822?mt=8
@skopemag APP – Google / Android –
https://play.google.com/store/apps/details?id=hr.apps.n207414718
Support @skopemag –
https://www.paypal.com/donate/?hosted_button_id=3APKAKT8K6ETW
Tiiva shares their intoxicating new single 'Even If You Can't Save Me'
Today Tiiva returns with their dreamy, self produced new single 'Even If You Can't Save Me'. Born from going off piste with an open heart, the artist and producer reflects on finding sanctuary in nature.
Gabby Durden Takes Control With New Single "ribcage (awakening)"
When asked about the meaning behind "ribcage (awakening)," Gabby explains, "'ribcage' sits in the shock of what I call the 'point of impact' – or the moment I learned of my mom's passing. I felt thrown into a crossroads: either collapse under grief or save myself. My draw to music felt desperate…the only way to gain control over my life when I felt powerless. 'ribcage' is all about that decision. To awaken. To take control."
Durand Jones Shares New Single 'Sadie', Taken From Acclaimed Upcoming Album 'Wait 'Til I Get Over' Out May 5th on Dead Oceans
Ahead of Durand Jones' debut solo album Wait Til I Get Over (out May 5 via Dead Oceans), he has offered a Muscle Shoals-esque tribute to his rural Southern hometown of Hillaryville, Louisiana via his debut track "Lord Have Mercy," and an impassioned ode to Black queer love on "That Feeling," which marked his own coming out and earned best of the week acclaim from the likes of Rolling Stone, Billboard, Paste, No Depression, and more. Today, he shares the mettle, heartfelt ballad "Sadie."
Washer Share "Blammo"
Next Friday, Washer will release their third LP, Improved Means To Deteriorated Ends on longtime label home Exploding In Sound. The band, which is composed of singer/guitarist Mike Quigley and drummer Kieren McShane, have released two singles so far, "Not Like You" and "King Insignificant, which have seen coverage from outlets like NPR, Stereogum, Treble and Uproxx who praised the lead single as "a remarkable return." Today, the band are sharing a final single from the record, a track called "Blammo."
Chris Weaver Band Releases New Single "Circus"
"I'm so excited to collaborate with Jacob on this song," says Weaver. "He's an incredible artist with a unique voice, and together we were able to create something that really captures the spirit of the Chris Weaver Band and what we're all about."
Bryant adds, "Working with Chris and his band was an amazing experience. They're all such talented musicians, and we had a blast in the studio putting this song together. I think it's going to be a hit with our fans and country music lovers everywhere."
Indie Pop Legends Generationals Share New Single "Waking Moment" | Album Out June 2 (Polyvinyl)
Today, indie pop duo Generationals have shared a memorable new single, "Waking Moment" off upcoming album Heatherhead, out June 2 on Polyvinyl. After thirteen years of creating music, the band has made the record they have been pursuing from the start – what could be considered their thesis statement. In an age that demands constant content churn from artists, Grant Widmer and Ted Joyner have stubbornly stuck to quietly refining their own signature sound, to great success. Premiered on Paste ("immediately one of the duo's greatest and most-joyous creations") with an uptempo chorus by Seth Kauffman (Floating Action), the driving momentum of "Waking Moment" comes on the tails of "Dirt Diamond" ("earworm melodies that exude nostalgia and warmth" – Earmilk), inspired by daydreams of being on the road again during the isolating pandemic.
Rob I. Miller of Blues Lawyer announces debut solo LP, shares first single, "Wedge"
Fast rising newcomer Liza Lo releases intimate pop masterpiece "hold me"
Delicate production laced with acoustic guitars and keys creates the perfect dreamy soundscape for Liza Lo's intimate vocals and luscious harmonies as she tells a new lover "It's always you." Building with the song Liza's timeless vocals crescendo with emotion throughout, breathing life into the relatable story of a new love in its early stages.
Jessika Puts on Her "Nine Inch Heels" in Empowering New Single
"I wrote this song as an anthem for anyone who is fighting hard for a dream. For all those times you may have had doors slammed in your face, too many 'no's to count, rejection after rejection…," adds JESSIKA. "This song is for the fighter, the warrior and the woman in you who NEVER gives up. I want my girls to feel empowered, to feel strong, and encouraged when they hear this song. Whatever is thrown your way, you put on that dress, and 'Go get your deals in your Nine Inch Heels'…"
CAVO Releases New Single "The Shakes" via TLG/INgrooves
CAVO released their latest single "The Shakes" via TLG/INgrooves on April 7, 2023.
The single was recorded at Sawhorse Studios, engineered by Jason McEntire, mixed by Rich Criebaum, produced by CAVO, Jason McEntire & Rich Criebaum and mastered by Brysson Hileman at WindsorSound. The lyric video was directed by J.T. Ibanez.
Misha Fair Releases Intense New Video for Riveting Single "Memphis"
With a voice that could shake the soul out of the devil himself, Country singer Misha Fair's latest single "Memphis" features powerful vocals and diaristic lyrics that take listeners on a journey through heartbreak and longing. The song, streaming now on all digital platforms, delves deep into a woman's recourse following a heartbreak. The video for Memphis, which Fair released today, is a cinematic tour de force that will leave you breathless. It features dramatic vignette shots and hauntingly beautiful imagery, capturing the raw emotion of Fair's powerful storytelling. From stuffing her ex in the trunk to staring unflinchingly into the camera, Misha's performance is undeniably captivating.
Reggae Singer Zeeteah Drops New Single "Start"
"I'm so excited to share 'Start' with the world," says Zeeteah. "This song was originally written and performed by John Legend for the movie Southside With You.I fell in love with the song the moment I heard it, and I knew immediately that it was a song I wanted to sing. I listened to it again and again.It was originally a piano ballad, but we have reinterpreted it in a jazzy Lover's Rock style that seems to suit it perfectly.The song is about overcoming our fear of the unknown. It's about meeting someone new, and wondering where it's going to lead. It's about having no idea what is going to happen next, and being comfortable with that. It's about taking the first step towards love.It's about having the courage to take off your armour. "
"Start" is now available on all major streaming platforms, including Spotify, Apple Music, and Tidal. Follow Zeeteah on social media for updates on future releases and performances.
Pop-punk band Cinema Stare announce new album, The Things I Don't Need, out May 19th
Poppy, passionate, powerful – Cinema Stare evoke all this and more on their debut album, The Things I Don't Need, set for release May 19th on Static Era Records. The Connecticut band make pop-punk sprinkled with hints of indie rock, and a whole lot of emotion. Today they share "Bad," which finds the band's vibrant sound intersected with more sullen moments. The video for the song plays on the classic trope of what's on the other side of the door, before the band comes together for a glowing performance. You can watch it here now.
Rap Phenom Nate Husser Drops New Single and Video "Lemons"
Today, critically acclaimed Los Angeles-based rap phenom Nate Husser unveils a new single and music video entitled "Lemons" via +1 Records/Exceleration Music.
EVERYTHING BUT THE GIRL — Reveal: "No One Knows We're Dancing" Track || + New Album This Friday
ORVILLE PECK ANNOUNCES SUMMER 2023 BRONCO TOUR DATES
Country artist and songwriter Orville Peck has announced his summer tour dates. Orville's summer BRONCO Tour kicks off on June 20th at the The Theater at Madison Square Garden in New York City. This is Orville's return to Madison Square Garden, having previously opened for Harry Styles in 2021 at Harryween at MSG.
Susanne Sundfør Shares Video For "alyosha" / New Album Out April 28 via Bella Union
Visionary artist Susanne Sundfør shares a stunning video for new song "alyosha", taken from her sixth album, blómi, released on April 28 through Bella Union.
The video features footage from Sundfør's wedding day, painting an honest and beautiful portrait of love, and directed by Margreth Olin, Norwegian award winning film director known for her thought provoking documentaries.
The Japanese House Announces Sophomore Album 'In the End It Always Does'
The Japanese House (the acclaimed project of Amber Bain) has announced her highly anticipated sophomore album In the End It Always Does out Friday, June 30 on Dirty Hit alongside new single "Sad to Breathe." Produced with the help from The 1975's George Daniel and Chloe Kraemer, the song sees The Japanese House working through heart break and exploring her pop side. The upbeat summer anthem for the brokenhearted opens with a cascade of pianos and evolves into a glorious, irresistible, danceable pop. Zane Lowe exclusively debuted the track earlier today as his New Music Daily pick on Apple Music alongside an interview with Amber.
Gentleman's Dub Club Teams Up With Eva Lazarus On New Single "High Hopes"
New York, NY — Gentleman's Dub Club have teamed up with the inimitable force of nature Eva Lazarus on their new single, "High Hopes," out now via Easy Star Records. It's the next cut coming from their upcoming new studio album due out June 9. The song is a heavy-grooving one drop riddim that has all the hallmarks of another classic GDC sing-along anthem. Laced with the songwriting and production wizardry of Brad Baloo (The Nextmen), "High Hopes" is an already essential cut for lovers of feel-good summertime reggae. Watch the new music video here:
Americana Act The Hello Darlins Question "What Is a Broken Heart For?" on charming video single
Making a name as the biggest breakthrough artists on the international Americana scene in 2021 with their debut album, Go By Feel, Canadian country/roots collective The Hello Darlins are some of Canada's most in-demand session musicians who came together to forge a distinct hybrid of country, gospel and blues. Led by Romani-Canadian musician Candace Lacina and world-renowned keyboardist Mike Little, the group released In the Sunset this past March and are now sharing an official music video for the EP's "What Is a Broken Heart For?"
ORYAD Unveil New Video For "Eve"
New Video: FMB DZ drops "Starting 5" ahead of new album, P Rock Baby
Spitting bars over rippling pianos and propulsive 808s, the Detroit hustler unspools a series of nonchalant flexes that sound both enviable and effortless at the same time: "All I sip is codeine, you can keep a Moet/Pop a bottle pour it out to get the flo' wet."
"Starting 5" is the latest single from his upcoming project, P Rock Baby. Named after the neighborhood he grew up in–P Rock, short for Plymouth Road–in Eastside Detroit, an unassuming neighborhood that helped him develop the quick wits and hard lessons that enabled his hustler mentality.
SEAN PENN STARS IN FIRST MUSIC VIDEO