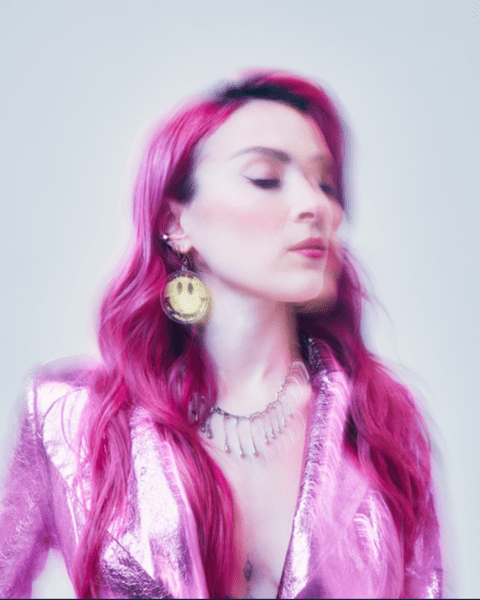 @skopemag news – friday – march 31, 2023 @ 6 am est
https://www.facebook.com/SkopeMag/
https://twitter.com/skopemag
https://www.youtube.com/@skopetv2
https://www.instagram.com/skopemag/
APP – Apple iTunes –
https://itunes.apple.com/app/id1465224822?mt=8
@skopemag APP – Google / Android –
https://play.google.com/store/apps/details?id=hr.apps.n207414718
Support @skopemag –
https://www.paypal.com/donate/?hosted_button_id=3APKAKT8K6ETW
Mister Rabbit is making a "Subtle Tribute" to the musicians who came before us
Their debut album, End of History Illusion, features the focus track "Subtle Tribute" which is a song about wanting to be wanted, and how important that simple fact can be to people's self-worth. Frontman Jeff van Helvoort spent a lot of time throughout his teens and twenties trying to deal with unrequited love and he wrote this song while he was in search of that.
The title comes from one of the song lyrics which references "Hold My Life" by The Replacements, hence the "Subtle Tribute" to those much-admired songwriters.
Tribe Friday's poignant pop music video is a must see
The 80's styled iridescent tune off their upcoming sophomore album was mastered by Stephen Marcussen (The Rolling Stones, Nirvana, Cher) and touches upon bouts of survivor's guilt, unhealthy relationships, addiction and self reflection. Bolstered by a driving beat, the music video sets the stage for an explosive chorus that channels pent-up frustrations stemming from loss, built up anxieties and regret.
DeeBaby's Reign "Never Gon End"
"Never Gon End" is the latest release from Junkie Mode, DeeBaby's next project. A raw collection of melodic Texas rap tunes, Junkie Mode immerses listeners into DeeBaby's mind, dripping with the ambition and relatability that endeared the rapper to his legion of fans. The young rapper compares his need to create to a junkie's need to get a fix. Spanning 26 tracks, the new mixtape is home to recent singles like the heartbroken "Anymore" (3.3 million views on YouTube), recent single "Bank Statements & Deposits" (880k video views in just two days), and the moving "Junkie Mode (Intro)" (4.8 million views), in which he speaks on his deepest feelings and resolves, "I've been cut before, but I can't bleed on you." Already charting in Apple Music's All-Genre Top 200 albums chart off the strength of a pre-order, Junkie Mode arrives on April 7th via Black Diamond Entertainment / Create Music Group.
[Video] Copywrite – Silence prod. by Camu Tao
VIDEO: An Old Favorite Gets a Facelift with J.Stalin's Sequel to "Don't Front"
BLOODY CIVILIAN DROPS "I DON'T LIKE YOU," BRAND NEW SINGLE AVAILABLE TODAY VIA DEF JAM RECORDINGS/0207 DEF JAM UK
Bloody Civilian, the Nigerian singer/producer/storyteller who hit a worldwide nerve with her fierce debut single + video, "How To Kill A Man," strikes back with "I Don't Like You," her brand new single available today via Def Jam Recordings/0207 Def Jam UK.
NUBS of Odd Squad Family Releases Debut Solo Album ABLED
(Phoenix, AZ) Phoenix based hip hop artist NUBS (A.K.A Collin While), is most known for putting his real life trials and tribulations into his music. Today he is proud to release a masterfully created poetic and poignant solo debut album titled ABLED.
Chloe: The Brand releases hyper-pop track 'CO-STAR'
"Co-Star is about astrology and incompatibility. I wrote Co-Star about a girl I was seeing (very) casually in my first semester of Uni. I would try to justify her lack of communication- "she has a Capricorn moon!". I couldn't admit to myself that she just didn't like me very much." Chloe: The Brand
Vulnerability and catharsis: Faith Marie's music provides an outlet for processing difficult emotions and experiences
Written by Faith, "More Than I Am" is about the process of allowing yourself to let go of your inner demons. She elaborates; "up until now, this EP has been about delving into my darkness, whereas this single expresses how it was a struggle for me to let go of my demons because I was worried it was the only thing that made people connect with me. If I lost that, I wasn't sure who I'd be. I built a whole world on this darkness and I felt like healing was betraying that, but the truth is, I'm so much more than my darkness as well as my healing. Sometimes we get tunnel vision and forget that no matter what you believe, we are truly a part of this infinite universe and we're not tied to any sort of emotion or anything for that matter. Remembering that from time to time can really put things into perspective and help to have deep self-compassion."
TENILLE TOWNES PREPS 'TRAIN TRACK WORKTAPES' RELEASING APRIL 21 – CLIMB ON BOARD! WRITTEN AND RECORDED DURING 15-DAY TRAIN TRIP
An astute observer of the human condition, Tenille Townes' discography is rife with stories that reverberate with heavy truths. Embracing good and bad, high and low, her singular voice and deft storytelling connects across geography and generations. Coming next from the revered songwriter, CCMA Entertainer of the Year, and two-time JUNO Award winner is the Train Track Worktapes, a five-song project to be released April 21 via Columbia Nashville/Sony Music Nashville in partnership with RCA Records.
SPIRIT IN THE ROOM Unleashes "I Used To Be A Machine" Performance Video + Live Dates Confirmed
Motor City's Timmy's Organism will release a new LP tomorrow on Nashville's Sweet Time Records. This vinyl only (for now) release will come out just before the band heads out on an east coast tour. Check out the brand new single "Wrecking Ball" and stream the album now…
SEVENTEEN TO COMEBACK WITH 10TH MINI ALBUM
After a 6-month long world tour of 29 shows across 21 cities, K-pop stage-breakers SEVENTEEN will return with their 10th Mini Album FML on April 24 .
At midnight today, the K-pop supergroup unveiled an image offering a first look into their upcoming mini album through official social media channels. The teaser image interweaves still photos of a bed on a puddle of water, a reading lamp and a boxing ring, all tinted in muted shades of blue.
Welcome to 𝐒𝐄𝐕𝐄𝐍𝐓𝐄𝐄𝐍 𝐒𝐓𝐑𝐄𝐄𝐓 💎

📅 : 🐱/🐸 ~
📍 : 🍡✨🏝

𝐂𝐎𝐌𝐈𝐍𝐆 𝐒𝐎𝐎𝐍

— 세븐틴(SEVENTEEN) (@pledis_17) March 30, 2023
Neo-soul out of Melbourne: Hugh Klein "Lead The Way"
Hugh Klein returns with new single 'Lead The Way' – his first offering since 2020 debut Quand C'est Mou and sophomore single "Sensitive".
The road to getting the third single out has been a tumultuous one, but "Lead The Way" brings us closer to a musical self-actualisation of sorts, with focus and the first true introduction to Hugh's vocal.
The White Buffalo's "Wish It Was True" in "Waco: American Apocalypse" the #1 Hit Netflix Doc Series; Song Is Greatest Gainer This Week On U.S., and U.K. Shazam Charts
The White Buffalo's song "Wish It Was True" has struck a chord with audiences for its raw emotions and portrayal in the #1 hit Netflix documentary "Waco: American Apocalypse." Intense and beautiful, the acoustic song, a fan favorite, is also the greatest gainer this week on the Shazam USA Top 100, and the third-biggest mover in the U.K., in addition to receiving a massive increase in streams and playlist adds.
"This song has taken on many shapes and has become somewhat of an anthem for veterans," says The White Buffalo, aka Jake Smith. "It's about missteps and misfortune with family, God, and country. A search for truth through the eyes of delusion."
Dany Horovitz Rocks Out On "Don't Look To Me"
ICONÏC releases single 'Don't Go' ft. Martin Westerstrand
Meet a true renaissance man, ICONÏC, the dynamic and multi-talented music producer who is already making waves in the music industry. Born as Mattias Johansson, ICONÏC is not just your ordinary artist, but also an IT entrepreneur and the mastermind behind the Metaverse platform, HiberWorld. Under his music alias, ICONÏC, he showcases his energetic, melodic, and danceable pop music heavily influenced by various electronic music styles.
Q MARSDEN RELEASES NEW SONG "NOT ALONE", ANNOUNCES MAY 5TH ALBUM
Q announced the release date of his debut album Soul,PRESENT out everywhere May 5th, via Columbia Records, his first major release since his critically acclaimed EP The Shave Experiment.
SALEM ILESE EXPLORES THE DANGERS OF DOOMSCROLLING IN NEW SINGLE "PAINHUB"
In "Painhub," Salem explores a critical take at society's strange fascination with doomscrolling, or the act of endlessly scrolling through negative news headlines and getting lost in dark corners of the internet. In today's fast-paced world, it's all too easy to get caught up in the constant stream of tragic news stories. "Painhub" sheds light on this phenomenon and explores Salem's own struggles with falling down deep, dark internet holes.
TALEBAN DOODA GETS REAL ON RAW NEW SINGLE "MAJOR PAIN"
Presenting the debut single from IT MAN – 'WHITE HEAT'
Elderbrook drops highly anticipated second album 'Little Love' 
Multi-instrumentalist, producer and singer-songwriter Elderbrook delves deep with his sophomore album Little Love, out March 31st.
Little Love's 12 tracks see Elderbrook exploring parental love in all its multifaceted, complicated glory – and via the artist's uniquely soulful and melodic take on progressive house music.
PURPLE DISCO MACHINE AND KUNGS UNITE WITH DISCO ANTHEM 'SUBSTITUTION'
CAMDEN COX RELEASES NEW SINGLE 'GOLD'
LE YORA return with hypnotic new single 'Solaris'
Electronic quartet LE YORA are back with 'Solaris', out 31st March as the third single from highly anticipated debut album Labyrinth, due later this year.
LE YORA, a new collaboration between four of Berlin's most exciting DJs and producers SOMMA, Jewels, yuma. and MAGNUS, are making waves in 2023. As well as announcing their upcoming debut album Labyrinth, the quartet recently launched Ascension, their own record label and events brand, along with two singles, 'Ascension' and 'More Than I Should Know', which have both already received almost 800k streams to date.
Faroese artist Supervisjon shares footwork inspired cut 'At Telda'
Today [31 March 2023] Faroese musician Supervisjón shares footwork inspired single, 'At Telda', the first single from his forthcoming debut album, Fast Trakk due for release October 2023.
Love You Later Shares New Single, "Are You Gonna Care When I Die" | New EP Out 5/5
Love You Later – the project of Nashville-based artist and songwriter Lexi Aviles – shares her new single, "Are You Gonna Care When I Die?," from her forthcoming EP, 'From The Window Seat,' out May 5th.
Icona Pop share club-ready new single 'Faster'
Riding high on the buzz from last month's exclusive London show and single 'I Want You' with Galantis, Icona Pop return with 'Faster', out 31st March via Ultra Records.
'Faster' is a high octane powerhouse of a track that embraces contemporary club vibes with a distinctly Icona vocal and plenty of edge. The pair deliver another dance-pop moment that runs full speed at life and is set to be as much a favourite of underground dance-floors as it is leftfield pop aficionados.