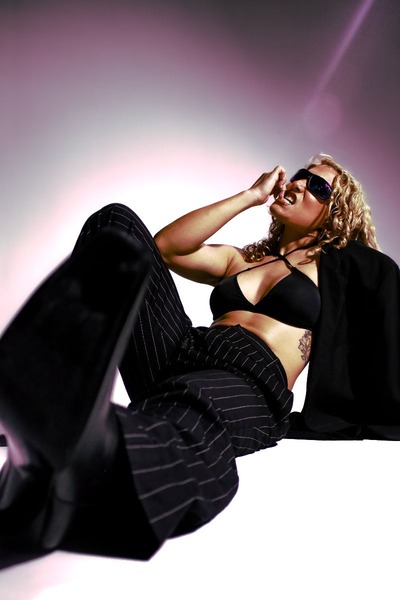 @skopemag news – friday – march 31, 2023 @ 10 am est
https://www.facebook.com/SkopeMag/
https://twitter.com/skopemag
https://www.youtube.com/@skopetv2
https://www.instagram.com/skopemag/
APP – Apple iTunes –
https://itunes.apple.com/app/id1465224822?mt=8
@skopemag APP – Google / Android –
https://play.google.com/store/apps/details?id=hr.apps.n207414718
Support @skopemag –
https://www.paypal.com/donate/?hosted_button_id=3APKAKT8K6ETW
THE SHERLOCKS SHARE THE NEW SINGLE 'DON'T LET IT OUT' FROM THE NEW ALBUM 'PEOPLE LIKE ME & YOU' WHICH FOLLOWS ON AUGUST 11TH
'Don't Let It Out' has all the ingredients of a classic indie anthem, its shout-along hook, squalling guitars and pounding beats coming together to provide a moment that will echo across festival fields and sound just as irresistible on the radio. VocalistKiaran Crook's topline simmers with the passion of wanting something more from life, with a relatable story of living for the weekend – an escapist topic that remains as relevant as ever.
Ivor Novello-nominee Ashaine White releases latest grunge-soul track "Right Here".
A dark and dissonant soundscape lays the perfect foundation for Ashaine's other-worldly vocal and soulful tone: as the track builds, Ashaine's whimsical melodies take the lead as she sings "You can't even hold your head up high, I wonder why", questioning the motives behind a deteriorating relationship. The stunning music video sees Ashaine in unnerving locations with a hooded partner in a performance laced with vulnerability and serenity amongst VHS style cinematic shots.
MALADY release debut EP 'All Pressure, No Diamonds' | out today (March 31st) via MODERN SKY
Spearheaded by invigorating lead tracks 'Hyperreal' and 'Pressure Builds' and fresh from an acclaimed support run alongside indie titans Wet Leg late last year, the Londoners will be heading back on the road early next month to celebrate the release of their debut record – an intense blast of indie and electronic fusion that's cemented their soaring reputation throughout the emerging landscape.
DMA'S release new album 'How Many Dreams?' | UK headline tour dates through April 2023
Across twelve tracks, How Many Dreams? weaves electronic dance elements seamlessly through the beloved foundations of guitar rock, punk, and lyricism of their highest charting album THE GLOW (2020), which peaked at #2 on the ARIA charts, #4 on the UK Official Albums Chart, and #1 in Scotland.
Hunni Sound founder Kiimi unveils effervescent new single 'Earth'
London-based producer, Foundation FM host, multi-instrumentalist and Hunni Sound founder Kiimi (they/she) announces new single 'Earth', their first on Three Six Zero out 31st March.
SLEEMO RELEASE NEW SINGLE, Y.A.N.O.
Ending 2022 with the release of Dog & For The Honest, Norwich heavyweights continue their new chapter with the release of Y.A.N.O. Discussing the narrative of being distracted from everyday life with alcohol and drugs, You Are Not Owned, is out now through Beth Shalom Records before the band head out on some UK dates with Eat Your Own Head. Having spent the last year developing their sound whilst touring and performing alongside the likes of Jamie Lenman, DITZ, CLT DRP, Torus, Enola Gay up and down the UK, their latest singles signify a new chapter for the band.
Finnish Goth Rockers LAMORI Release New Single & Video "THE EYE OF THE STORM"
SEBASTIAN INGROSSO & STEVE ANGELLO TEAM WITH PARISI ON "U OK?"
Sebastian Ingrosso and Steve Angello of Swedish House Mafia have dropped the dance floor anthem "U OK?" in collaboration with PARISI, available to stream and purchase now via FFRR and Major Recordings. Built on a sample from legendary German electronic artist Roman Flügel's 2004 classic "Geht's noch?" the song premiered during Swedish House Mafia's show stopping headline performance at Ultra Music Festival in Miami last weekend. "U OK?" marks Sebastian Ingrosso and Steve Angello's latest collaboration with PARISI, following the January 2021 two-track single "Church" that was released under Ingrosso's and Angello's Buy Now alias.
SINGLE RELEASE NEWS: Hard rockers Stevie R. Pearce and the Hooligans release their Hell raising screamer of a single "Out Go The Lights " – out today
Michael Bolton Releases New Single & Music Video For "Spark Of Light"
"Spark of Light really marks for me a return to my songwriting which is where everything started," states Bolton. "Wherever that inspiration or joy comes from you just want to grasp it and run with it."
Nat Myers releases freewheeling new song '75-71′
Nat Myers has returned with '75-71′ today, a blistering blues ode to the Korean-American artist's Kentucky upbringing. Namechecking the places that helped form him, from Rabbit Hash to Kenton Vale, '75-71′ is the latest offering from Myers' upcoming debut album Yellow Peril – produced by Dan Auerbach and out June 23 on Easy Eye Sound.
The White Buffalo: 'Wish It Was True' featured in "Waco: American Apocalypse" #1 Hit Netflix Documentary Series
BERRIES — Take Charge With New Single: "Control" || Out Now
A rampant rock cut that seesaws between rhythmic garage rock and agitated punk, the new release also arrives as the band gear up for a UK headline tour this month.
Letón Pé & Ana Mancebo Lead Us Toward an Eternal Summer with "Bailo Pa Mi"
Dominican singer-songwriter and actress, Letón Pé, born and raised in Santo Domingo, Dominican Republic is back with her first single of 2023. Letón Pé gives us the first hint of her forthcoming EP with "Bailo Pa' Mi" together with Spanish artist Ana Mancebo. The track, produced by Latin Grammy winning producer Fux Beat (Goyo, Mozart la Para), overflows with Caribbean nostalgia and that promises to be the official soundtrack of our transition toward warmer days.
Duncan Daniels delivers the perfect "Anti-Breakfast" Anthem and it's a melody galore!
The wait is finally over! Nigerian-born, US-based Afropop sensation, Duncan Daniels, has just released his highly anticipated new single titled "Strong Ting" featuring Yadima and Demola. Inspired by Banky W's 2009 hit single with the same title, "Strong Ting" is a soulful Afropop track that celebrates the power of love and the strength that it brings.
Matt Maltese Shares New Single; 'Driving Just To Drive' Out 4/28; Playing Gov Ball, Lolla, & more!
London artist Matt Maltese has today shared the new track "Florence", the final taste of the upcoming fourth album Driving Just To Drive – out April 28 via Nettwerk. Driving Just To Drive is the first major body of work from Matt Maltese since his acclaimed third album, Good Morning It's Now Tomorrow arrived in 2021.
LARRY JUNE & THE ALCHEMIST RELEASE 'THE GREAT ESCAPE'
Larry June & The Alchemist have released their long-awaited joint album The Great Escape. The album features Action Bronson, Big Sean, Ty Dolla $ign, Slum Village, Boldy James, Evidence, Wiz Khalifa, Jay Worthy, Joey Bada$$, and Currensy, with additional production from Beat Butcha.
Escape The Fate gets "Low"
Escape The Fate is set to release the brand new single "Low," today. The second single from the band's upcoming release via Big Noise that is due out Fall 2023.
[PRESS] Listen to Crossed Keys "Who We Never Were"
Start your Friday off with new music from Crossed Keys. The melodic-punk group from Philadelphia have released a new single titled "Who We Never Were" that is streaming everywhere today. This is the second single from their upcoming full length, Believes In You, that is set to release on Friday, May 5th. Featuring former members of Kid Dynamite, Good Riddance, Zolof the Rock & Roll Destroyer, and more, Crossed Keys is heavily informed by the punk and hardcore bands of yore that rattled the walls of VFW halls and basements in New Jersey and Pennsylvania. Stream "Who We Never Were" now and if you're looking for more from the band, be sure to check out "Victim Complex", which was released earlier this year.
Psych and alt rock youngsters Bluphoria share new single "Columbia"
EDGEOUT Records artist Bluphoria are thrilled to share their new single "Columbia." "I always wanted to write a heavier more blues-oriented song for Bluphoria and I think that I did that with this song," says rhythm guitarist and background vocalist Dakota Landrum on the band's final single off their self-titled major label full-length debut, Bluphoria (release date: May 5, 2023 via EDGEOUT Records / UMe / UMG).
JUICY J DROPS NEW PROJECT 'MENTAL TRILLNESS'
Alt-Rock Band 'Rothschild' Releases Explosive New Single 'Broken Man'
Indie-Rock 4-Piece Comforts Release Fizzing New Single 'Get Out Your Head'
Nova Scotia's Elyse Aeryn finds her Joy State of Mind
Nova Scotia alt-rocker Elyse Aeryn shares long awaited debut album, Joy State of Mind.
"I'm about to realize a dream that became clear when I could get quiet enough to hear my own voice, and confident enough to listen," said Elyse Aeryn (she/her). "That is what Joy State of Mind is all about – the unlocking of your personal power through deconditioning to change how you give and receive energy."
British Pop/Dance Artist JASMINE IS Releases 2nd Single LOVE OF MONEY
'Love of Money' is the second single from the debut album HEAR by JASMINE IS, which is set for release in May. Produced by Philip Larsen (Kylie Minogue, Katy Perry, Lady Gaga) this electro dance-pop song explores the old adage that money can't buy you happiness.
TONES AND I SHARES NEW SINGLE "I AM FREE"
Commenting on the new song, Tones And I Shared, "'I Am Free' is a song about relationships in my life, that have ended. It's about self-reflecting on those relationships, acknowledging that I still carry parts of them with me and taking my share of responsibility for what happened. I wrote the song, composed it, co-produced it, and recorded it with my choir and an orchestra. I also wrote and co-directed the film clip and wanted it to be powerful, joyful and anthemic."