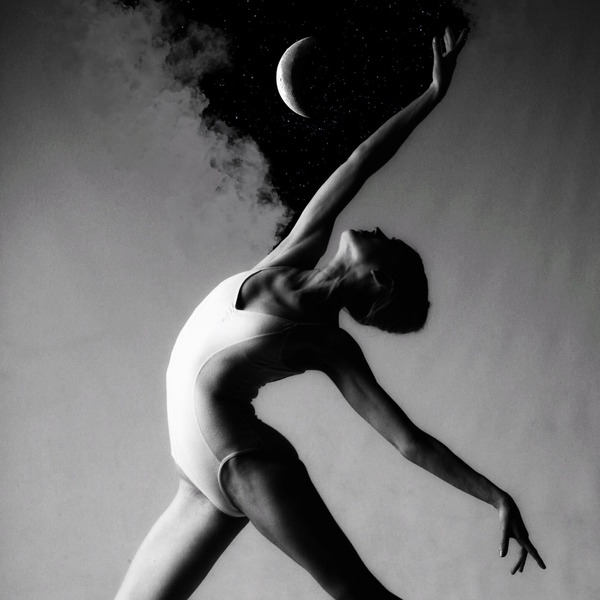 The elephant in the room is how much Nick Maskill of M. Crane sounds like The Killers' Brandon Flowers. He sings with such unrestrained passion on these eleven dramatic songs. The band, from Tucson, Arizona, even has roots close to The Killers' original Las Vegas hometown. The group's latest album is one fine collection titled Swearing Off Fame.
Perhaps the second elephant in the room (any room that can hold two elephants, by the way, would need to be quite a large one), is this album's unusual title. Maskill, who is the only constant band member since it was formed in 2018, sings the record's title track by mentioning how he'd spent time in Los Angeles. Los Angeles, as everybody knows, is where people go (more specifically to Hollywood) to find fame and fortune. It's a little like whenever you hear about a rock band announcing how it's retiring, only for it to announce shortly thereafter about an upcoming residency in Las Vegas. Retirement sure didn't last long, eh? Similarly, anyone that's in a recording rock & roll band can never completely swear off fame. Sure, some might say, 'I want all the money and success, but none of the celebrity stuff.' This is an admirable wish, but you just can't have one without the other, so get used to it.
The album opens with "Taken," which finds Maskill expressing empathy for one who is desperately searching for love. The song swings back and forth between loud and soft sections, including a colorful, chiming electric guitar part. One of the album's softest entries is "As Though You Never Left." It's an electric guitar-backed track, but this guitar is played quietly and underpins Maskill's heartfelt vocal. Lyrically, Maskill sings about the 'girl that got away' by describing visions where he imagines this girl still there, sometimes with her head buried in a book. It is a deathly sad song. He also sings about one day finding her again. He sings these hopeful words, yet sounds sad, desperate and hopeless. It's a tough song to listen to, and this is obviously intentional. "Shadow of Your Hand" is even quieter, with Maskill sometimes nearly whispering its words. It's built upon acoustic guitar and includes piano in places.
The album closes with "Beaux Reaves," which opens with a spoken word part. This one includes a really strange dream remembrance. "I had a dream where we made love with everyone watching," Maskill admits. Too much information, perhaps?
ONLINE:
https://www.mcraneband.com/
https://www.instagram.com/m.craneband/
Yes, M. Crane is an usually passionate rock band. Just as The Killers reminded listeners of Bruce Springsteen when they first hit the airwaves, though, M. Crane is helping to bring back heart-worn-on-the-sleeve rock & roll. The world has just become so cynical, and much of today's popular music reflects this hurtful turn. We love rock & roll because it frees us to express ourselves and dance like nobody's watching. It allows us to cry for happiness and for sadness. M. Crane may truly want to swear off fame. However, let's hope this group never loses its zeal. We need passionate songs to sing along with, to lose our voices along with, but to also warm our hearts in the process. That's not too much to ask, at all.
-Dan MacIntosh