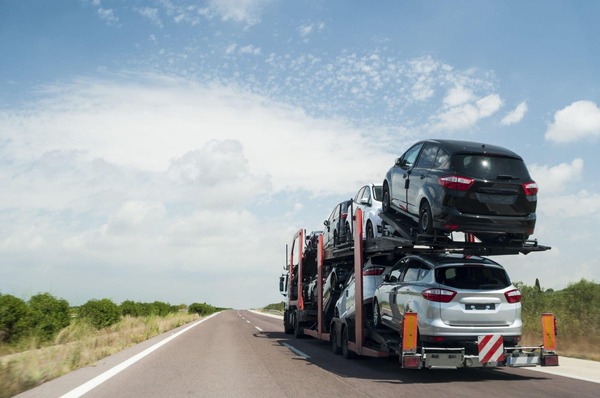 When it comes to shipping your car across the USA, there are many things to consider. You want to make sure your car is transported safely and securely, and that it arrives at its destination in the same condition it was in when it left. In this blog post, we will provide you with 10 tips for safe and secure car shipping across the USA. If you need to ship car to another state, ensure that the company specializes in interstate car transport and has a track record of reliable service.
Research the Company
Before choosing a car shipping company, do your research. Look for companies that are licensed and insured, and that have a good reputation in the industry. Read reviews from other customers, and check the Better Business Bureau to make sure the company has a good rating.
Choose an Enclosed Trailer
If you want the highest level of protection for your car, choose enclosed car shipping. Enclosed trailers protect your car from the elements and road debris, and they are the best option for high-value or classic cars.
Inspect Your Car Before Shipping
Before you ship your car, inspect it thoroughly. Take photos of the exterior and interior, and make note of any existing damage. This will help you identify any new damage that may occur during shipping.
Remove Personal Items
Remove all personal items from your car before shipping. Shipping companies are not responsible for any personal items left in the car, and they could shift during transport and damage your car.
Secure Loose Parts
If there are any loose parts on your car, such as antennas or spoilers, make sure they are secured before shipping. This will prevent them from being damaged or causing damage to your car during transport.
Choose a Reliable Shipping Schedule
Choose a reliable shipping schedule that works for you and the shipping company. Make sure you understand the shipping process and how long it will take for your car to arrive at its destination.
Get a Written Agreement
Get a written agreement from the shipping company that outlines the terms of the agreement, including the shipping schedule, insurance coverage, and any other details. This will protect you in case of any disputes.
Insure Your Car
Make sure your car is insured during transport. Most shipping companies offer insurance coverage but make sure you understand the coverage limits and any exclusions.
Communicate with the Shipping Company
Communicate with the shipping company throughout the shipping process. Make sure you have the contact information for the driver, and stay in touch to get updates on the status of your car.
Inspect Your Car After Shipping
When your car arrives at its destination, inspect it thoroughly to make sure it arrived in the same condition it was in when it left. Take photos and note any new damage, and report it to the shipping company immediately.
Conclusion
In conclusion, Car shipping across the USA can be a safe and secure process if you take the necessary precautions. By following these 10 tips, you can ensure that your car arrives at its destination in the same condition it was in when it left and that you have a stress-free shipping experience.