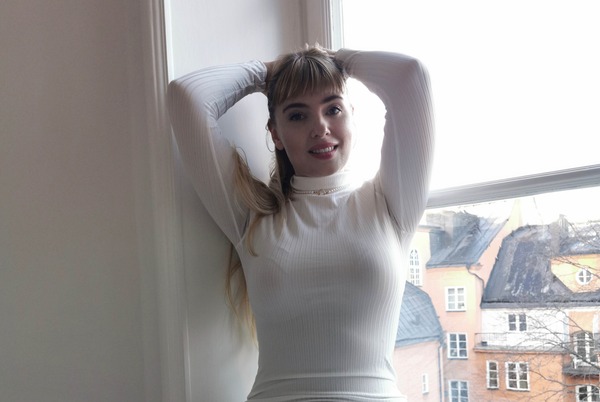 @skopemag news – thursday – march 30, 2023 @ 10 am est
https://www.facebook.com/SkopeMag/
https://twitter.com/skopemag
https://www.youtube.com/@skopetv2
https://www.instagram.com/skopemag/
APP – Apple iTunes –
https://itunes.apple.com/app/id1465224822?mt=8
@skopemag APP – Google / Android –
https://play.google.com/store/apps/details?id=hr.apps.n207414718
Support @skopemag –
https://www.paypal.com/donate/?hosted_button_id=3APKAKT8K6ETW
The Manic Boys And Girls Club Assure "We'll Be Fine" with New Single & Video
We all live with the mistakes we've made. Maybe the tattoo you regret, the relationship you should have never been in, the words you should have said, what you should have not said, or maybe the time we've wasted. Their new single "We'll Be Fine" is about letting go of all of those things. "…even when nothing around us makes sense, and as much of a mess as life may seem at times, for whatever reason, we are exactly where we are meant to be. There is a plan for us all," they affirm.
Meet Our New Client: K-Pop Supergroup Seventeen
SEVENTEEN brings the quintessential K-pop experience to the masses with top notch live performances, theatrics, and a close fan-artist relationship. Consisting of thirteen members — S.COUPS, JEONGHAN, JOSHUA, JUN, HOSHI, WONWOO, WOOZI, THE 8, MINGYU, DK, SEUNGKWAN, VERNON and DINO— SEVENTEEN have become major players in the K-pop scene with +43M followers across socials, 3.7B views on their music videos, and 5.8M monthly listeners on Spotify. Last year, the band's hit single "HOT" was listed at #32 on Rolling Stone's "Best Songs of 2022" and their album Sector 17, was listed as #6 on Billboard's "The 25 Best K-Pop Albums of 2022."
Ghost Hounds Release Captivating Video For New Single "Dirty Angel," Out Today
G-EAZY RETURNS WITH "TULIPS & ROSES"
DEADLETTER share new single 'The Snitching Hour' via SO Recordings | UK/EU live dates this spring, with London's Lafayette sold out
Today, DEADLETTER share new single 'The Snitching Hour' – the band's first new music since the release of their acclaimed debut EP Heat!, out now on SO Recordings. Having first been played live on their January BBC6 Music Maida Vale Session, the studio version demarcates the band as ready for the next level.
Holly Henderson releases reflective fuzzy epic 'Back After Sunrise'
Glowing with gorgeous harmonies against a retro psych-pop backdrop, "Back After Sunrise" is a song about the end of a chapter and how we look idealistically at the time spent, when it's all nearly over. As the track progresses, it escalates from soft glimmering melancholia into a fuzzy epic…!
His Lordship aka James Walbourne (The Pretenders, The Pogues) & Kristoffer Sonne (Chrissie Hynde, Willie Nelson) release new single 'Buzzkill'…
Simply put, His Lordship are the most explosive and exciting live act to emerge from the UK in years. A maximum rock'n'roll trio conceived during lockdown to blow the cobwebs away and remind us of what music has been missing.
SIDUS ATRUM releases a new single "Sny Kriz Stolittia" (Dreams Through The Centuries)
Ukrainian Blackened Death Doom project SIDUS ATRUM becomes a band of two and releases a new song.
The new SIDUS ATRUM single "Sny Kriz Stolittia" (Dreams Through The Centuries) released today.
Rising French pop star SILLY BOY BLUE delivers her dream-like indie cut "Not A Friend"
The latest single from her forthcoming sophomore album, "Not a Friend" infuses dreamy indie-pop with nostalgic shoegaze vibes for a catchy, cathartic end result: "We're not friends / Cause I don't kiss my friends / We're not strangers, I wish we were / I wish just to get over you", Silly Boy Blue laments during the opening verse, setting the tone for the song's lyrical exploration of confusing relationships and blurred boundaries.
DJANGO DJANGO — Share New Video For: "Don't Touch That Dial" ft. Yuuko || + New Album Out In Full 16 June
The retro inspired video explores striking synthwave aesthetics that feature an alternate-universe simulacrum of Japanese rapper Yuuko in a vibrant TV screen of colour. The single, which Clash called "superb alt-pop", describes a typical day in the life where there's only one rule… Don't Touch That Dial.
BLACK & DAMNED release new single/video "Dreamhunter" from their upcoming album!
After "Hyena's Call" at the beginning of March, German Heavy/Power Metallers BLACK & DAMNED release the second single/video "Dreamhunter" to promote their coming album "Servants Of The Devil" that will be out on April 28th 2023 via ROAR! Rock Of Angels Records as CD, Double Vinyl, Download and on all well known and popular streaming platforms. "Dreamhunter" is a catchy mid-temp banger which will quickly play its way into the hearts and ears of all fans who love their Heavy Metal melodically and with a plenty of steam.
MYLAR release 2nd EP 'Human Statues' via Blue Flowers & share video for new song "Dark"
Today London art-pop outfit Mylar release their sophomore EP Human Statues along with a video for their yet unpreviewed song "Dark".
Inspired by the feeling of calm when driving through empty streets at night, the band hones in on the internal conversations with yourself that can spiral out of control and make you feel like you're running circles.
ISAAK: stream explosive new album "Hey" in full
Italy's unstoppable heavy and stoner rock masters ISAAK premiere their third full-length "Hey" courtesy of Outlaws Of The Sun, ahead of its official release this March 31st on Heavy Psych Sounds.
Indie-Rocker Ziggy D'Amato Shares Vibrant New Single 'Damages'
Ziggy D'Amato returns with the indie sizzler 'Damages' (March 24th). The follow up to the rock tinted 'Tina's Nite Club', 'Damages' offers another exciting look at the upcoming EP Maya Blue.
Little King – 'Silver Tongue'
The Dynamic Rock band Little King have released their new single, 'Silver Tongue', to all of the usual Digital platforms. 'Silver Tongue' is the raucous culmination of 25+ years of Little King releases. This single is a celebration of the band's musical history as well as a confident launch into the future. Moody, introspective, heavy, complex, and ultimately triumphant, 'Silver Tongue' stands as the quintessential Little King opus.
Ulrika Berg (FFO: Marie Dahlstrøm, Sabrina Claudio, Snoh Aalegra)
An R&B album that showcases Ulrika's smooth, warm vocals, playful melody patterns and sensual harmonies, it's an incredibly impressive project with songs about love and empowerment. Although it's only her debut, it really emphasises what a huge talent and great addition Ulrika is to the music scene, positioning her as one to watch over the next year.
LOUD LDN co-founder Fast rising newcomer Coupdekat releases second single "BABYTEEF" from upcoming EP
Instrumentally combining cyber style synths with breakbeats, 'BABYTEEF' takes inspiration from The 1975's album 'Give Yourself A Try' – a project that Coupdekat sites as 'the soundtrack to her teenage years'. The second of three singles to come from her upcoming EP, 'BABYTEEF's' bouncy production lays the perfect foundation for Coupdekat's recognisable honey-eyed vocals as they crescendo into the tracks hook-filled chorus.
DMX Krew shares 'Return to Jupiter' EP, out now on Peggy Gou's Gudu Records
Following his recently released track of the same name, today [30th March 2023] DMX Krew returns to Peggy Gou's Gudu Records with 4 track EP Return to Jupiter, his second release for the label and Gudu's first release of 2023 – set to be the label's busiest year yet.
Psychedelic Prog Rockers NAUTHA Reveal "Metempsychosis" Full Album Details; "Cerbero" Videoclip Now Streaming
"Metempsychosis" is the new album and the second chapter of NAUTHA sound research. Leaving behind the Italian language in favor of English, the roman band changes skin to immerse their sound in a cosmic journey. Seven songs like different "transmigrations of the soul" and interpretations of sound, which each time abandons the formal structures of progressive to move towards the experimental sounds of jazz-rock and the galactic voyages of psychedelic kraut.
Lastlings Share New Single 'Noise'
Today, Japanese-Australian sibling electronic duo Lastlings release their new single 'Noise', out now on RÜFÜS DU SOL's Rose Avenue Records. Along with the single, Lastlings have announced their forthcoming sophomore album Perfect World, due out June 23, 2023.
Miranda Lambert Announces Multi-Year Partnership With Texas-Inspired Lone River Beverage Company
Lone River's premium brewed beverages inspired by classic tequila cocktails were built on the pioneering spirit of fourth generation Texan Katie Beal Brown. Today, the brand praised by Eater as a "canned ranch water dynasty" meets its perfect pairing with the announcement of a multi-year partnership with superstar and fellow Texan Miranda Lambert.
"I don't do a ton of partnerships, but I was drawn to Katie's story, and found so many similarities with my own, so working with Lone River is really special for me," Lambert shared. "I'm a storyteller first and foremost, and that's exactly what Katie set out to do with this brand. Lone River was built on honoring her family's roots and sharing an authentic way of life in West Texas. I'm excited to see what kind of noise us Texas women can make together!"
Metallica release video for new track '72 Seasons' – title track from forthcoming album…
Metallica has unveiled the title track of its forthcoming 12th studio album, 72 Seasons. A seven-and-a-half-minute opus that opens the new record, "72 Seasons" is the fourth advance offering from its namesake—following the recent release of the "epic" (Rolling Stone) "If Darkness Had A Son," hailed by Consequence as "a sonic retrospective of (Metallica's) career," as well as the "scorching" (Guitar World) "Screaming Suicide" and "thundering, breakneck" (Billboard) first single "Lux Æterna."
FEEO returns with 'Red Meat' | experimental London songwriter & producer
Francisco Martin celebrates the beauty of everyday life in the sunlit video for "Passenger Princess"
Deerhoof Share Final Single From New LP Out Friday & Announce Fall U.S. Tour Dates
Deerhoof today shared "Phase-Out All Remaining Non-Miracles by 2028," the final single from their highly anticipated new album Miracle-Level out tomorrow (March 31st) via Joyful Noise Recordings. The track is accompanied by a scrappy, hellish fantasy video created by Italy-based Mexican animator Nespy 5euro and art director Debora Panaccione that portrays a world suffering from an energy crisis. Global governments and corporate overlords develop an alternative energy source called WATOIL in an attempt to prevent the collapse of civilization. These profiteers drain the ecosystem of water, ultimately unleashing a vengeful entity that destroys everything. Deerhoof's statement echoes this ominous warning:
SHADOW OF NYX – single "Melodis" from homonymous EP
Hailing from Melbourne Australia, Shadow Of Nyx was formed by drummer Chris Newton in 2019. Realising his dream of performing symphonic metal, Chris recruited Tim Goodman on guitars, Paul Mitchell on bass and Campbell Hill on keyboards, and later adding Sarah light on vocals to complete the lineup.
Gemini Parks releases new single, "Snake Charmer," featuring J. Arrr and Backwood Sweetie
The song's lyrics touch on being doubted, being fooled, seeing the darkness, seeing the light, and making your own unique path in life. As with previous Gemini Parks singles, it was produced by Jarod Evans (Broncho, Flaming Lips).